Table of Content:
House staging means showcasing your home in a way that your potential buyers notice its best assets and are willing to buy it. It results in your home getting sold at the highest price possible. It will give you an edge as it sets your home apart from the other houses on sale. 
People often confuse house staging (also known as home staging) with home decorating. Do you know how house staging is different from decorating your home? When you decorate your home, you decorate it the way you like and add elements representing a part of you and your family. When you stage your home, you decorate your home for the masses and not for yourself or your family. 
Keep neutral decor in a way that the buyers can imagine themselves living at your house. It has a lot to do with your buyer's psyche. Adding any elements that relate to you might make it hard for them to visualise themselves living in your house.
If you are still questioning whether house staging is worth it or not, here is what you need to know about it:
It is not as costly an affair as you may think.
As per a research, 83% of agents of buyers say that staging makes it easier for buyers to visualise the property as their home.
It is even said 53% of agents of sellers say that staging any home decreases the amount of time they spend in the market.
How to Stage Your House For Sale 
So, let's get started with some of the top house staging tips that can help you stage your home for sale. 

1. Add Depth To Your Room With Mirrors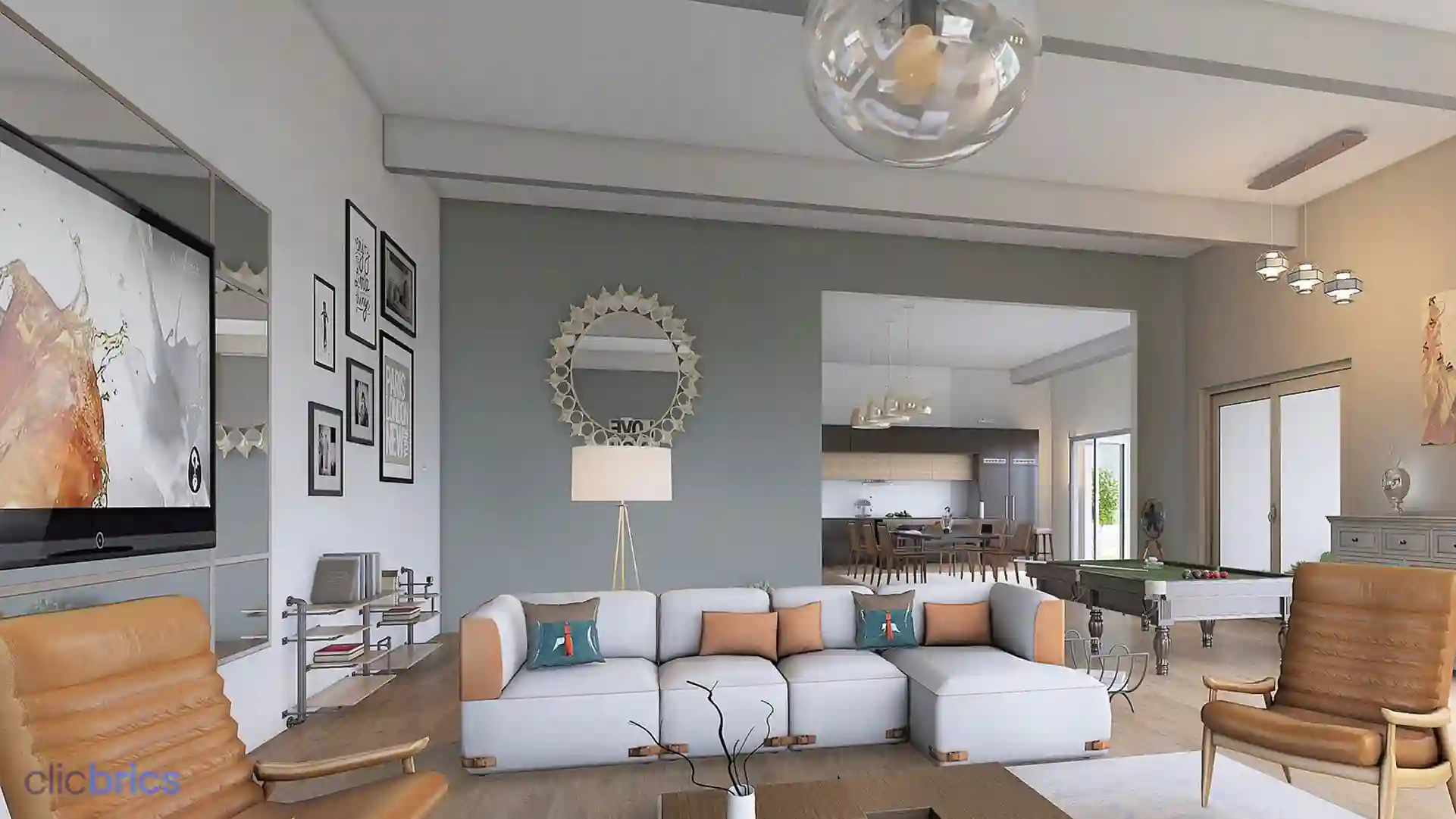 One of the easiest ways to create an illusion of space in your house is by adding mirrors. A mirror adds style and brightness to any room. Mirrors have a reflective quality that opens up the room and makes it seem more inviting. You do not need costly artwork to make your house feel curated. You can add a few mirrors and let them add depth to the room. 
Mirrors are considered a trick of the trade for interior design. You can also cover one wall of the living room with mirrors, and the space looks twice as big. Whether it's a bathroom, bedroom, or living room, a mirror can create the illusion of space. It is one of the most used house staging tips!
2. Emphasise On Key Spaces of The House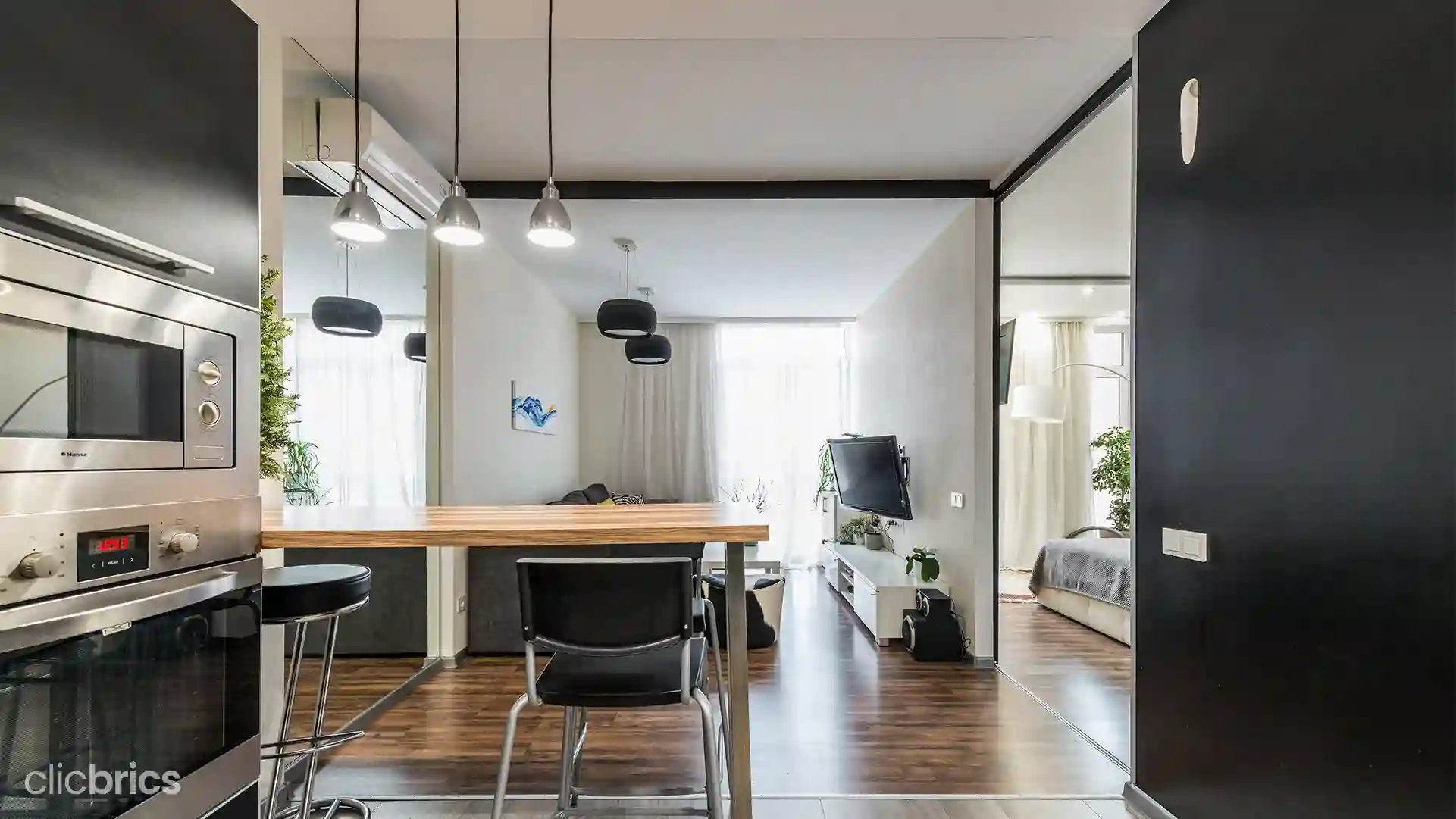 There are a few key spaces that everyone focuses on when they go to buy a house. If you are on a budget, this house staging tip is the most useful. Focus on the living room, kitchen, bathroom, and master bedroom of the house. Make a list of potential upgrades you would like to make in these spaces. Buyers are inclined to buy a property. Do not forget to remove things that belong to you and your family for buyers to visualise themselves in these spaces. Opt for improvements in areas that will probably give you the highest Return on Investment (ROI). 
Emphasising these key spaces helps you define the rooms. So the buyer feels that every inch of the home is usable. You can add rugs in the living room and pillows to make the bedroom look cosy.
Also Read: 9 Space-Focused Small Modular Kitchen Tricks For Every Home
3. Make A Lasting First Impression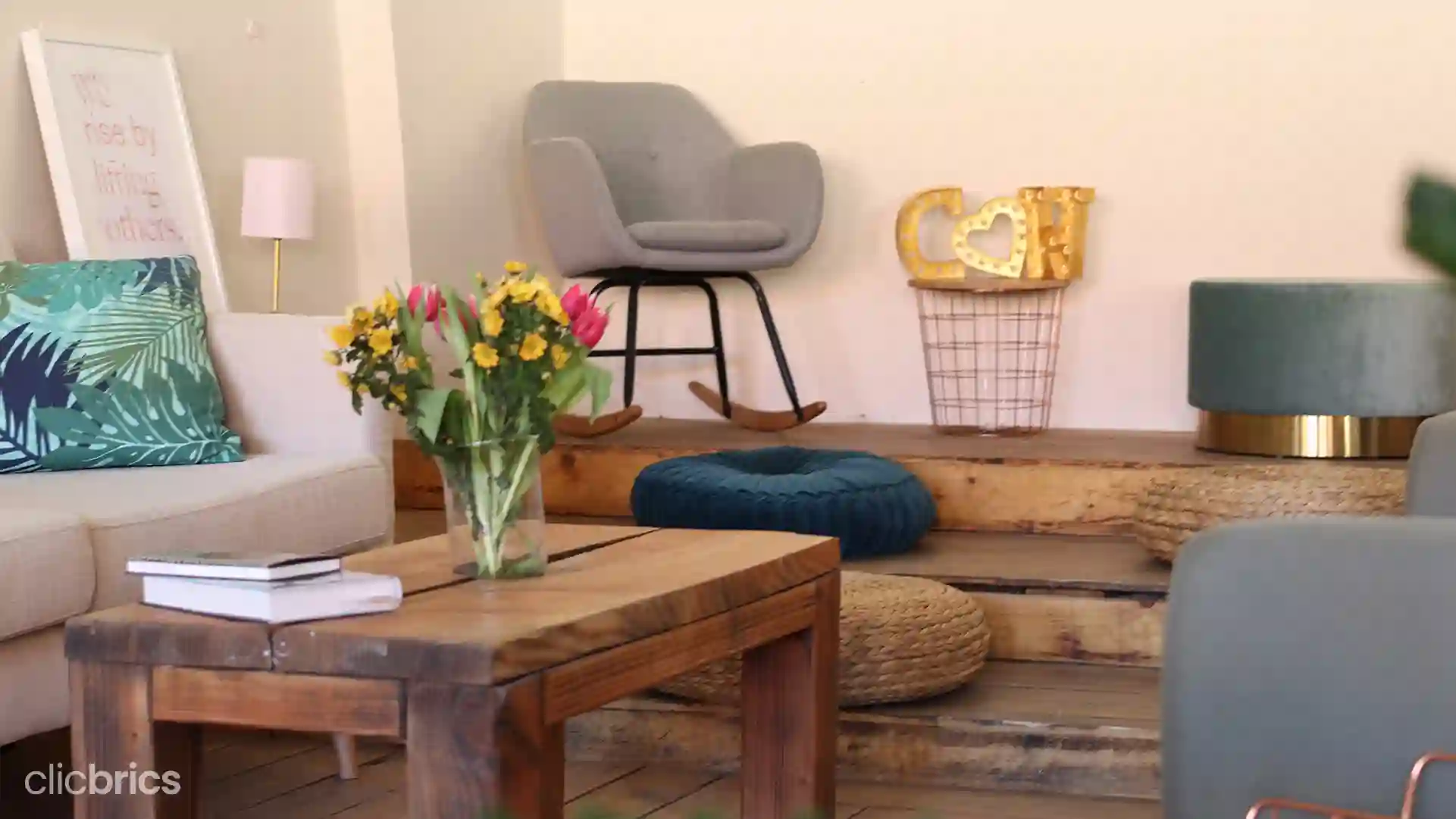 No one wants to buy a space that is not well-kept and clean. 
Clean every part of your home to make your house look spotless. Declutter while you are staging your home. It is possible your house may have flaws. If it is clean, it will leave a lasting impression on your buyer. Organise your kitchen pantry, cabinets, and drawers. A messy home looks unattractive and might scare your buyer away. Clean the carpets and rugs at your home and ensure there is no hair of your pet lying around. 
Do not add too many overpowering scented teams. Make sure the home is clean such that there are no bad smells. Add fresh flowers to the room on the table. No matter what you do, flowers can brighten up your house. This home staging tip will help you make a great first impression on your buyer.
4. Choose Paint Colours Wisely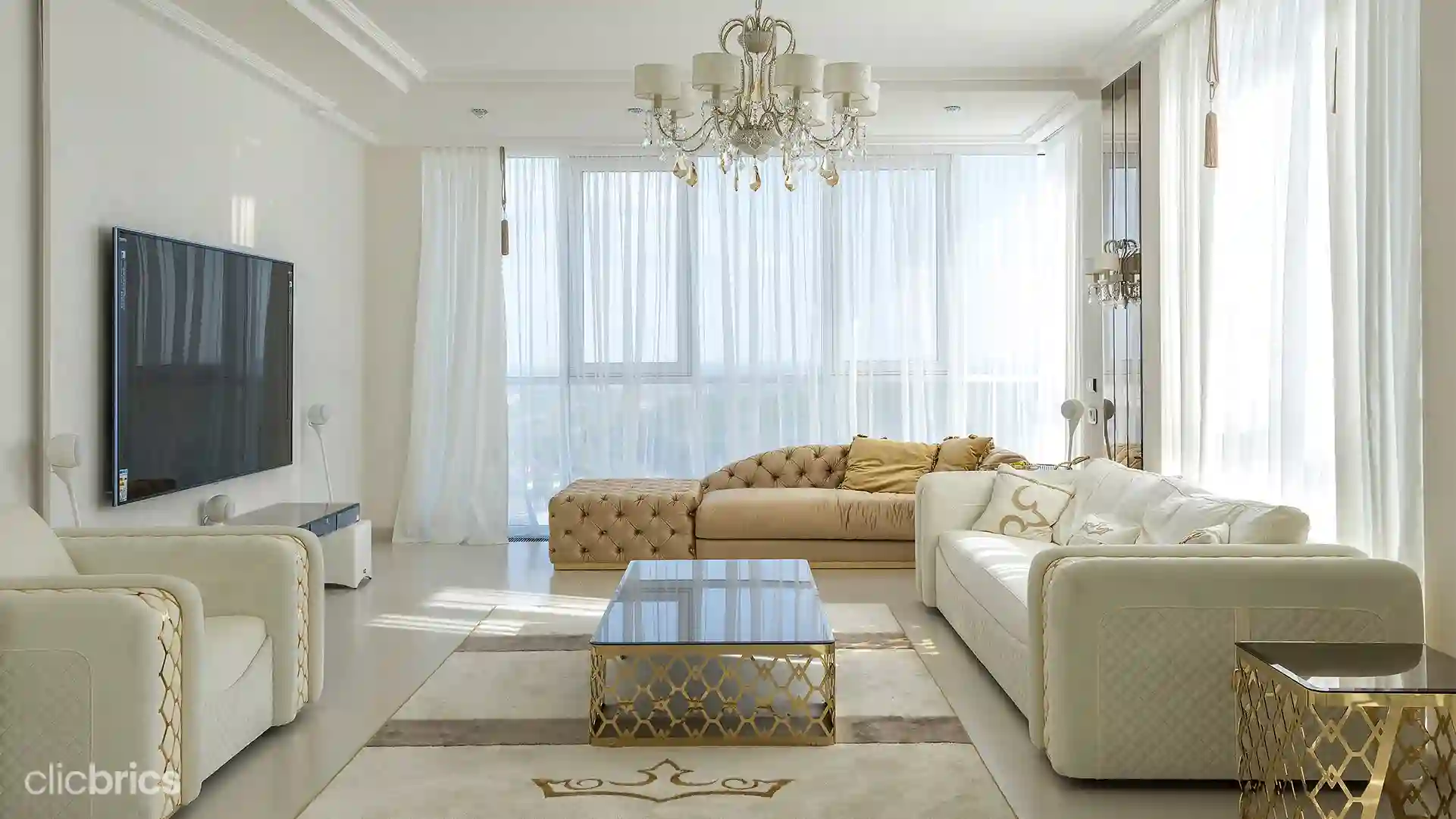 It is one of the most time-taking home staging tips. While people choose to go with a bright shade of walls, it can be a turn-off for your buyers. This home staging idea is worth considering because applying a fresh coat of paint can brighten the room. Using neutral colours for walls gives your buyers a chance to envision the house with their decor. You can also use softer colours as they have an inviting feel. You can choose colours like Beige and Cream too. 
In case you have wallpaper, there's a possibility the buyer may not like the wallpaper. It is better to tear off the wallpaper and apply a fresh coat of paint over it. Do not apply paint over the wallpaper. It keeps the wall from looking shabby.
5. Paint Cabinets With The Right Colours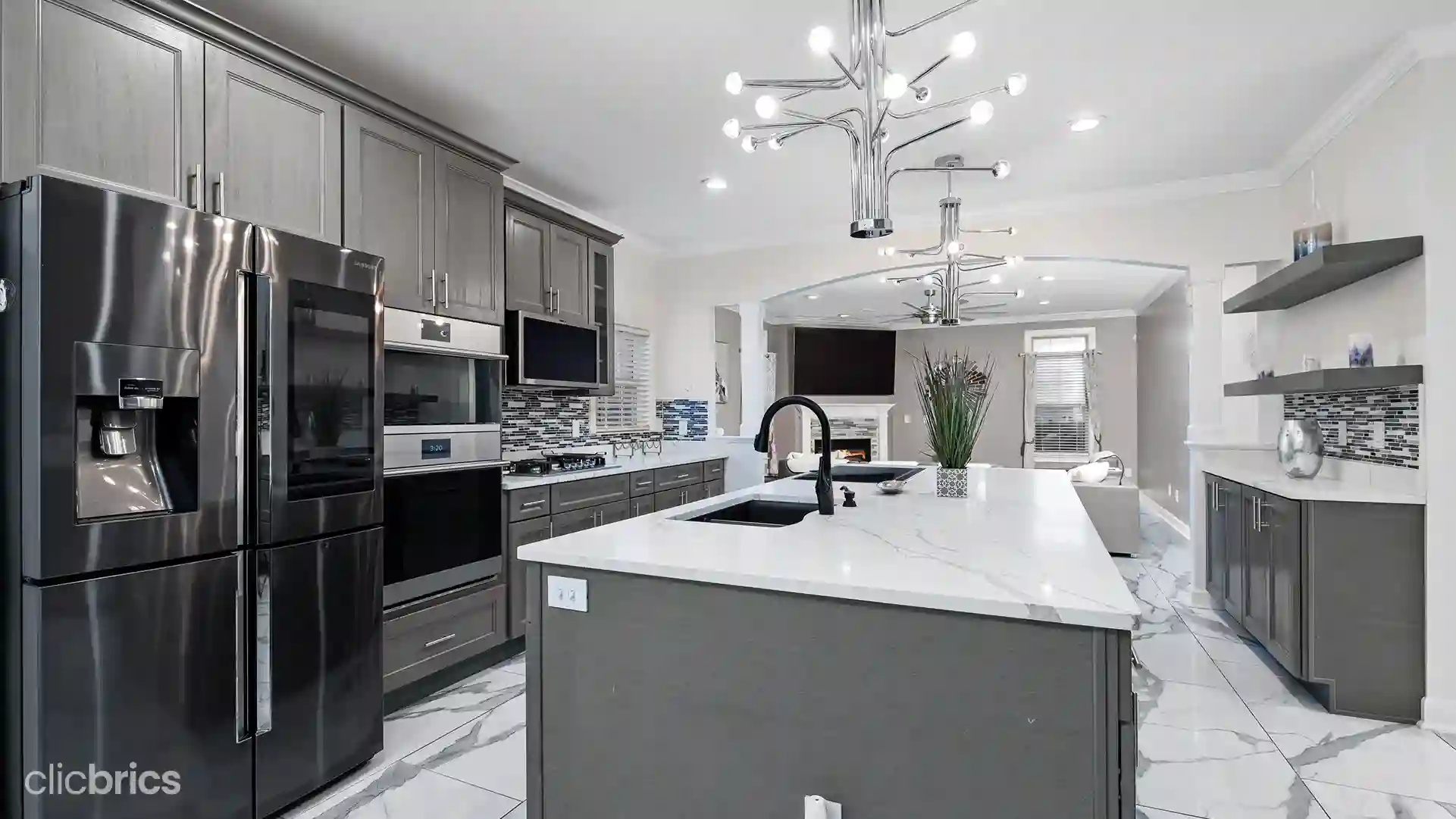 Everyone wants to buy a space that has a ton of storage. Buyers today like to keep a tap on everything. They need spacious kitchen cabinets to store their crockery and enough storage in the bathrooms and bedrooms. But there is still a possibility that your buyer may not take it if it looks old or too bright. 
Consider this time to paint your cabinets white in colour. Paint cabinets in your kitchen and bathroom, and they will look new. This house staging tip lets potential buyers think about the colour of cabinets they would have in their homes. You do not need to worry about remodelling your house once you paint all the cabinets in your house. 
6. Do Not Forget About Final Touch Ups & Repairs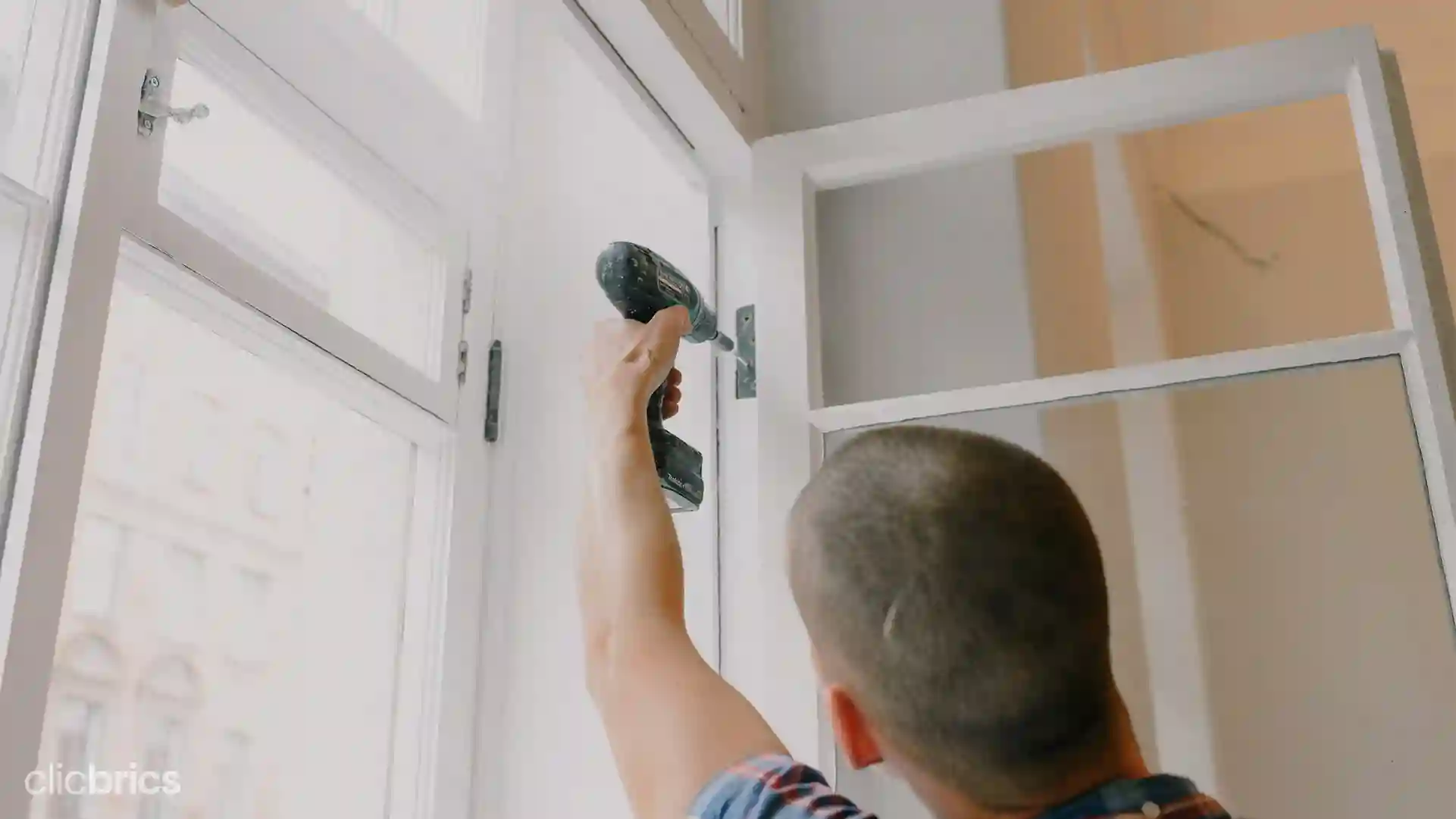 There is a possibility that you may have bought the house a while ago. It is crucial that while you prepare for house staging, you remember all the necessary touch-ups and repairs you need to make. This checklist can help you!
If the doors are jammed or not
If the door knobs are loose or too tight
If the walls of rooms are cracked and need a touch-up
If the floor of any room seems dingy
If the cabinets of the house are worn out or not
If there are any light fixtures that need to be repaired or replaced
If the windows of the room open and close properly
If there are too many holes in the walls
If the switches in the room work fine or not
If there are any appliances that have worn out
If there are any dripping faucets in the bathroom or kitchen
7. Attract Your Buyer With A Beautiful Exterior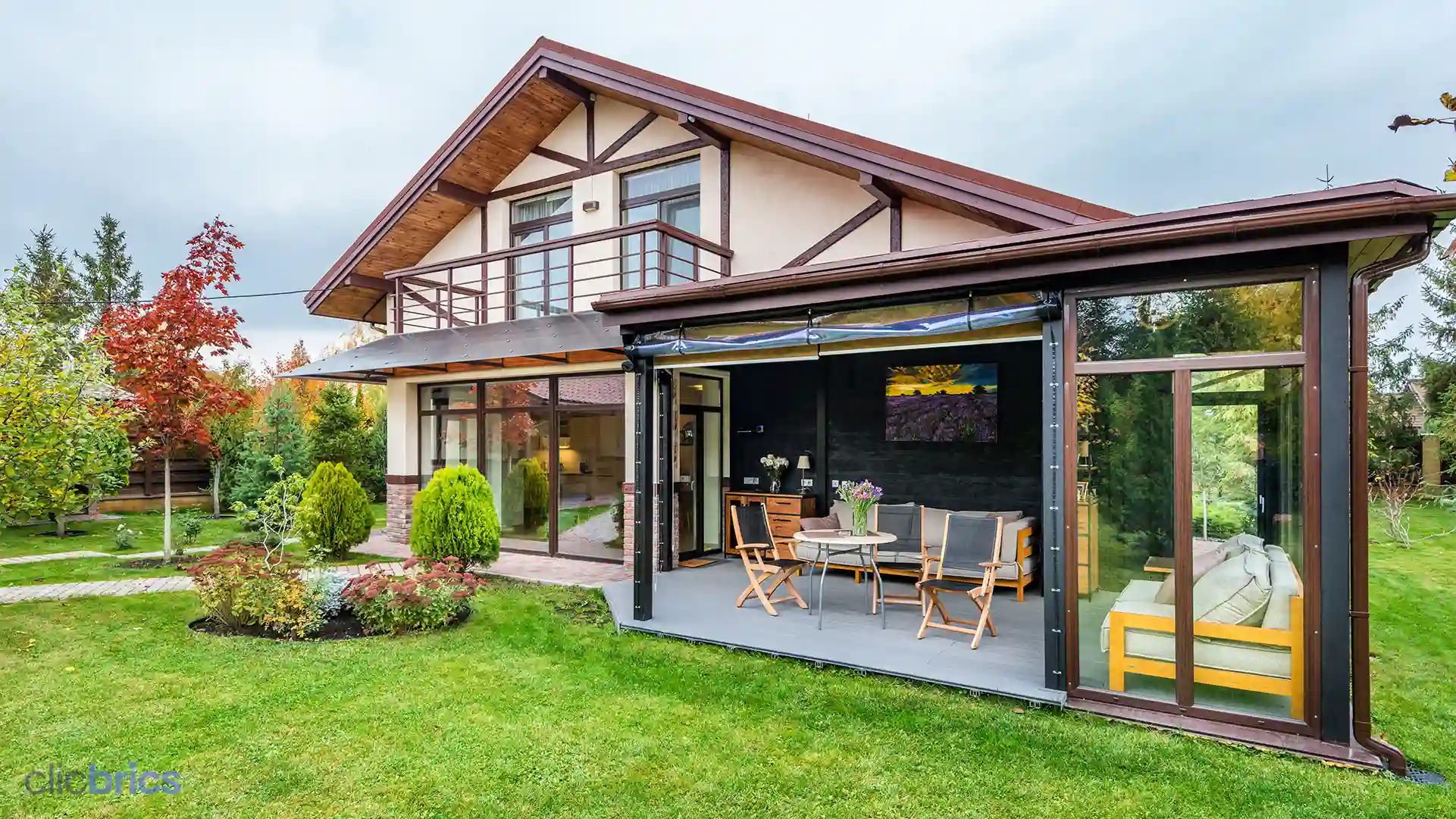 You may have taken care of everything inside your home, but do not forget about the exterior part of your house. It is crucial because it has the ability to impact your buyer's first impression. If your potential buyers do not like it externally, they may not be willing to purchase it. 
If you have a lawn, ensure it is mowed and has no weeds. If you have a pool-facing home, ensure the pool is clean and clear. You have an advantage if you have a big backyard, a deck, or a patio. Ensure the front door is in top-notch condition and there is proper lighting outside it. Get rid of clutter and attract your buyer with this house staging tip!
Also Read: These 10 Bedroom Decorating Ideas Will Upscale The Look Of Your Sleeping Space
Conclusion
We hope these house staging tips will help you sell your property faster. Use these tips to give your buyer a chance to envision their future at your house.
Remember to keep your house more buyer-friendly while prepping your home for staging.