Table Of Contents
The colourful festival will be upon us soon, and we would definitely want its vibrancy to be visible in the aesthetics of our home. People decorate their homes with bright colours on Holi that symbolise positive vibes. Furthermore, Holi is also an excuse to enjoy the pleasures of decorating the house and hosting lunch with a bunch of friends. So, on this auspicious occasion, all you need are some colourful Holi decoration ideas at home that can charm your guests in no time. 
Our Holi decoration ideas range from impressive decorations to phenomenal food counters. So without waiting any further, let's dive into this colourful blog of Holi decoration ideas to make your festival memorable.
10 Vibrant Holi Decoration Ideas
This year, Holi will be celebrated in India on Wednesday, March 8, 2023. On this occasion, people meet, greet each other with colours in their hands and apply them to each other's faces. When an occasion like Holi is celebrated with full zest and enthusiasm, there is no point in leaving the aesthetics of your home behind. To bring love, light, and colours to your beautiful home, we have gathered below some of the vibrant Holi decoration ideas that will definitely create a buzz on social media.
1. Bring Colour to Walls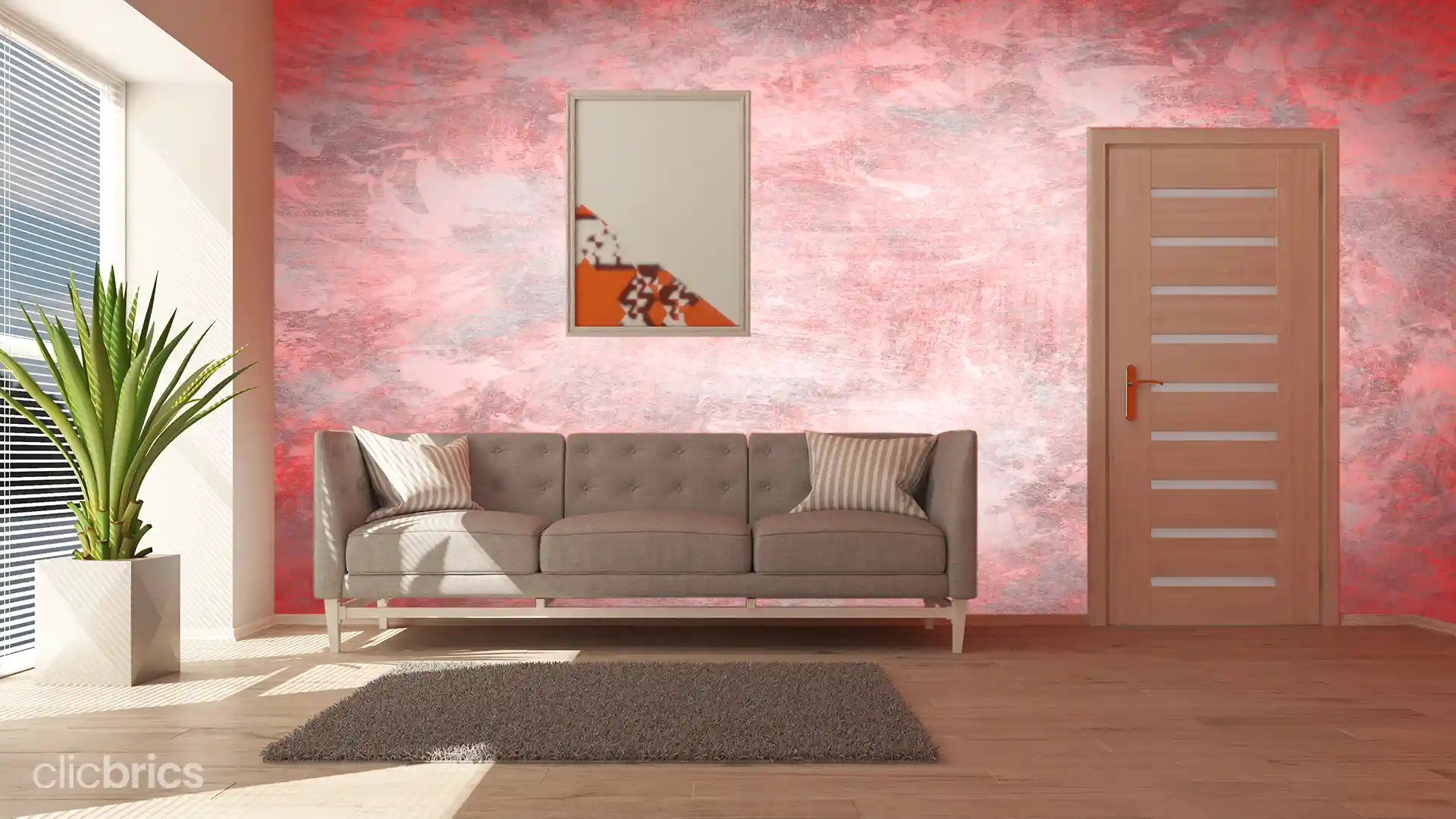 For your boring wall, you can use Holi as an excuse and make it interesting by drawing some native cultural shapes or patterns with watercolours. Your friends and family will be highly impressed by the festive vibes created by the cultural wall.
2. Bring Colour To Every Corner Of Your Home With Vases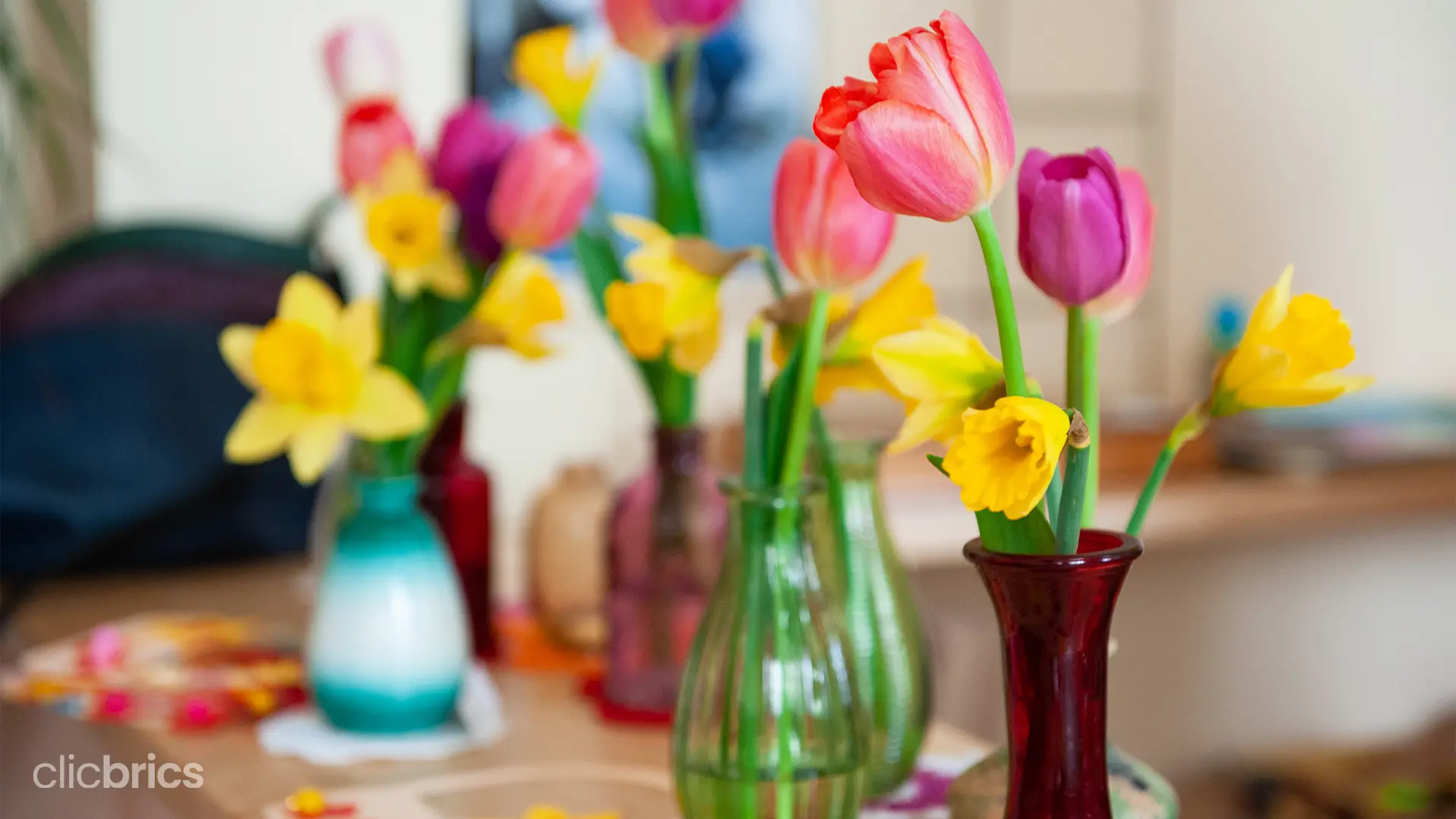 You can make your home look beautiful by filling the empty corners with colourful flower pots. Take some indoor plants and place them in coloured vases, then place them in your living room. You can put some large plants in colourful earthen pots for the terrace where the Holi party will take place. Even if you have a beautiful home garden, paint the flower pots in different colours to bring in the festive flair.
3. Add Colourful Cushion Covers In Your Home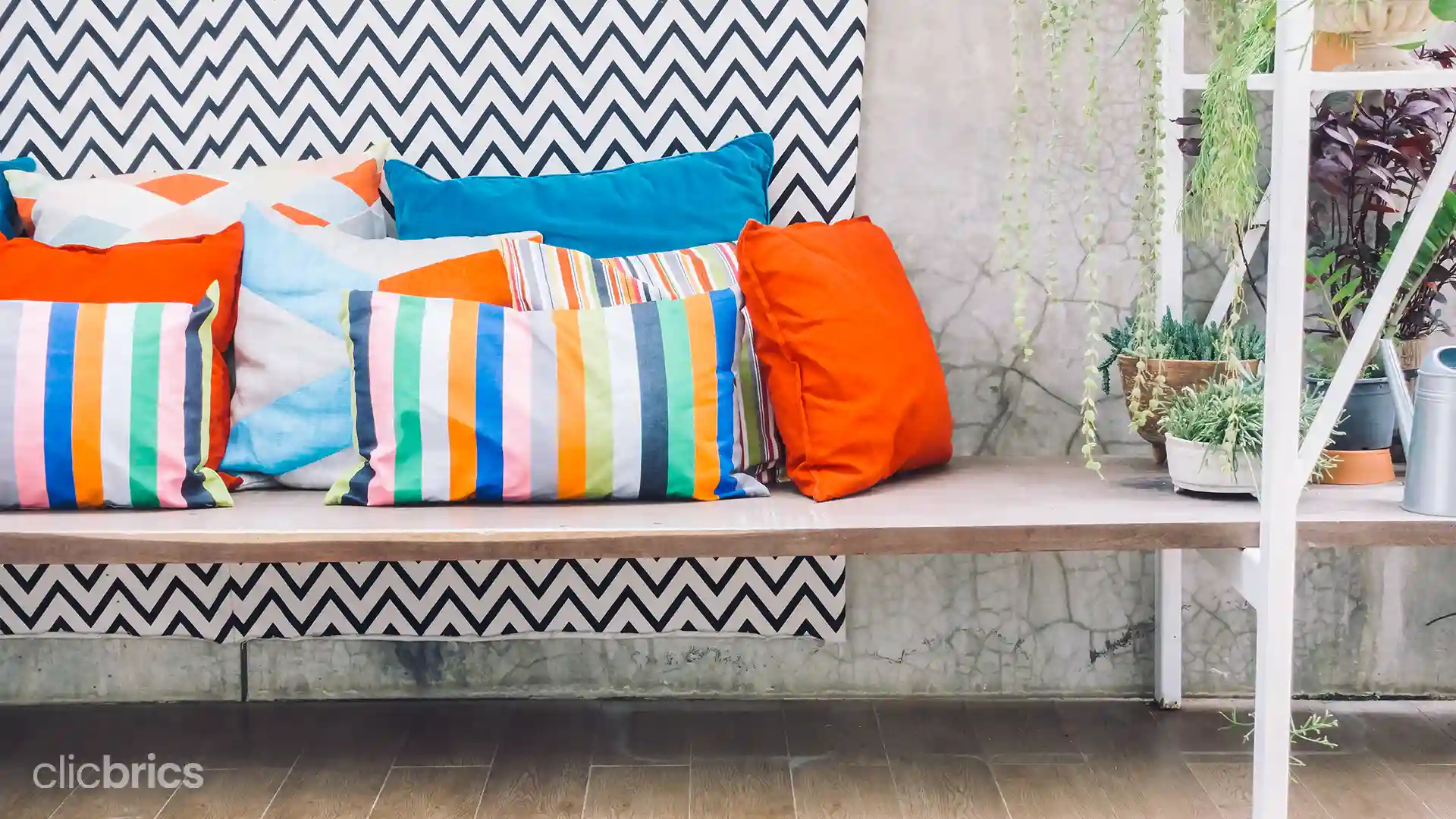 Give your bright room a beautiful decor for Holi to start the festive mood correctly. 
The colourful cushion covers are a fantastic way to decorate your home and give it an upscale appearance. You can use these coloured cushion covers (even those made from sarees) on sofas, living room accessories, bedrooms, and outdoor furniture. To accentuate the holi decorations, add colourful crystal bowls with floating candles and petals and place them on the centre table.
Suggested Read: Start Your Home Design Journey: Quick and Easy Tips |Exterior & Interior|
4. Colourful Rugs for Holi Theme Decoration at Home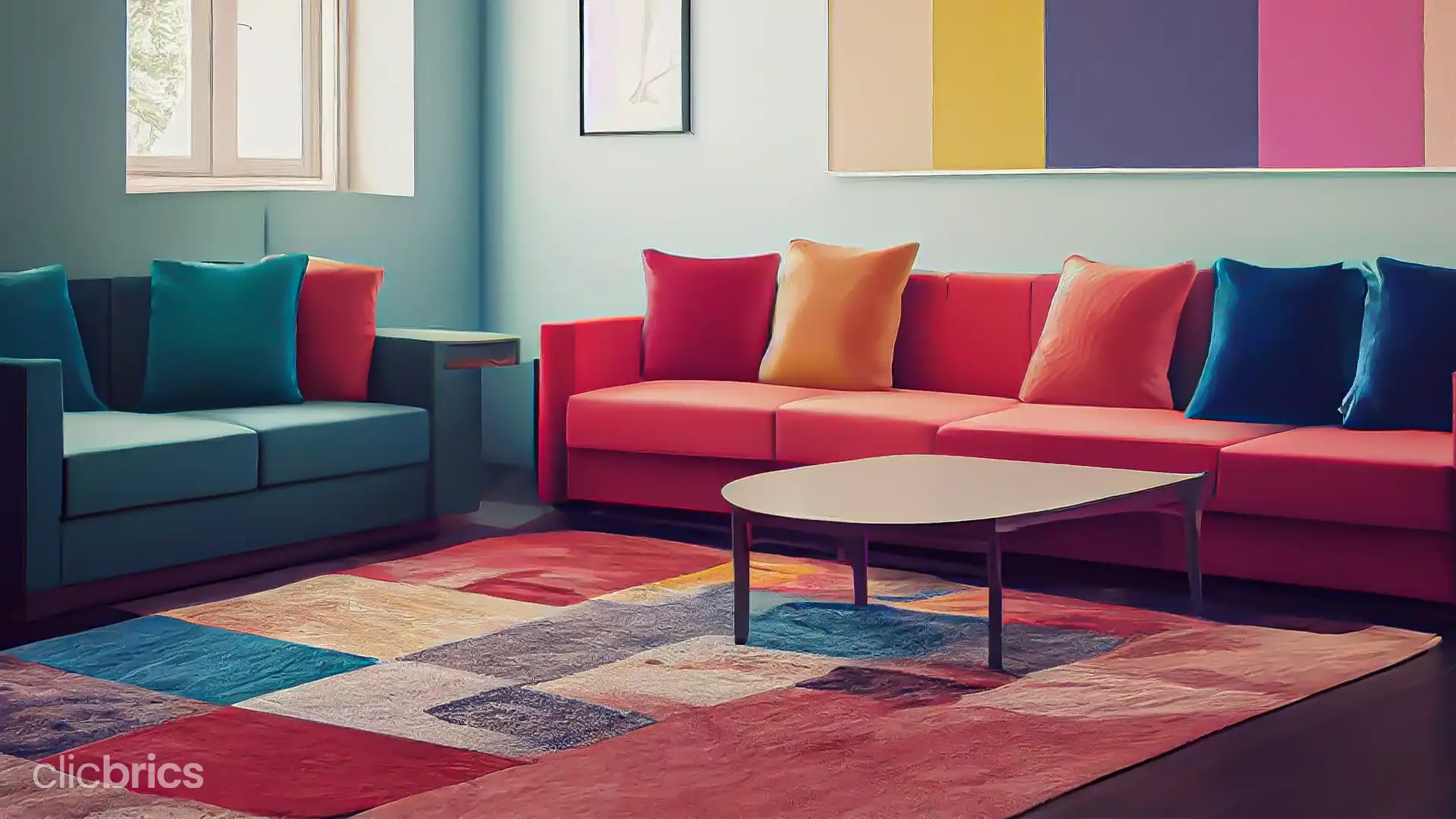 Some efficient Holi decoration ideas at home involve reusing wanted materials like rugs. 
If you have an old rug that you stopped using because of a stain, then it's good that you didn't throw it out. Because the time has come to put them to use, gather around some colours and splash them over the stains, then keep them to dry for a few days. Once done, a wonderful colourful rug is ready to be a part of your decor for Holi. 
To make it more homey, add accent pieces and accessories. Also, don't forget to opt for cotton rugs, so the floor stays cool. 
5. Hang Paper Hangings for Holi Decoration at Home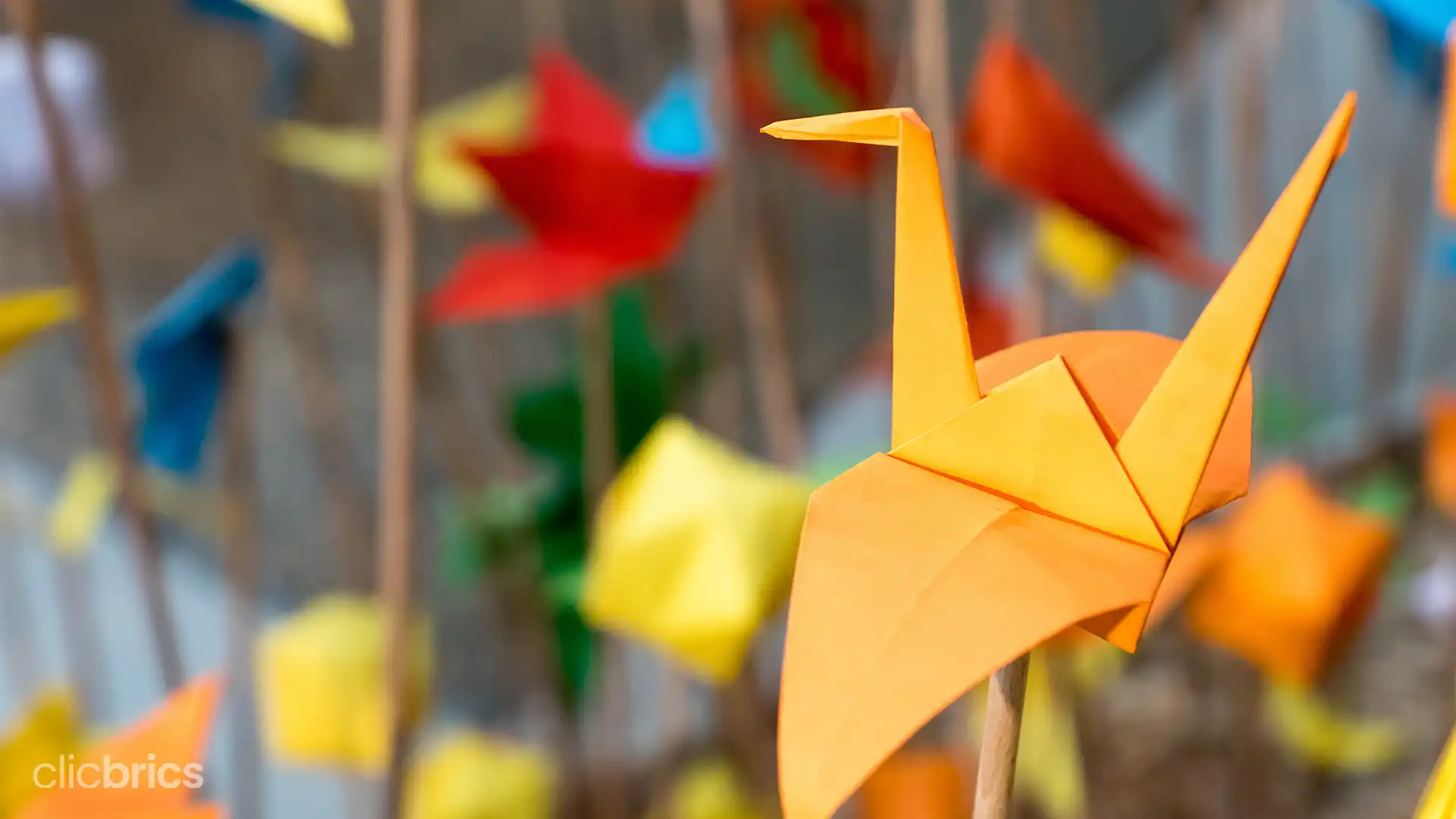 While there are plenty of Holi decoration ideas, nothing beats the magic of handmade paper hangings. So when working on Holi home decoration, add some quirky, hand-painted paper wall hangings to add an ethnic look. You can use newspapers and paint them for Holi home decorations. This will add a fun aspect to your festival.
Suggested Read: 10 Epic Wedding Decorations At Home Breaking the Internet
6. Cool Gulal Holders for Ethnic Holi Decoration at Home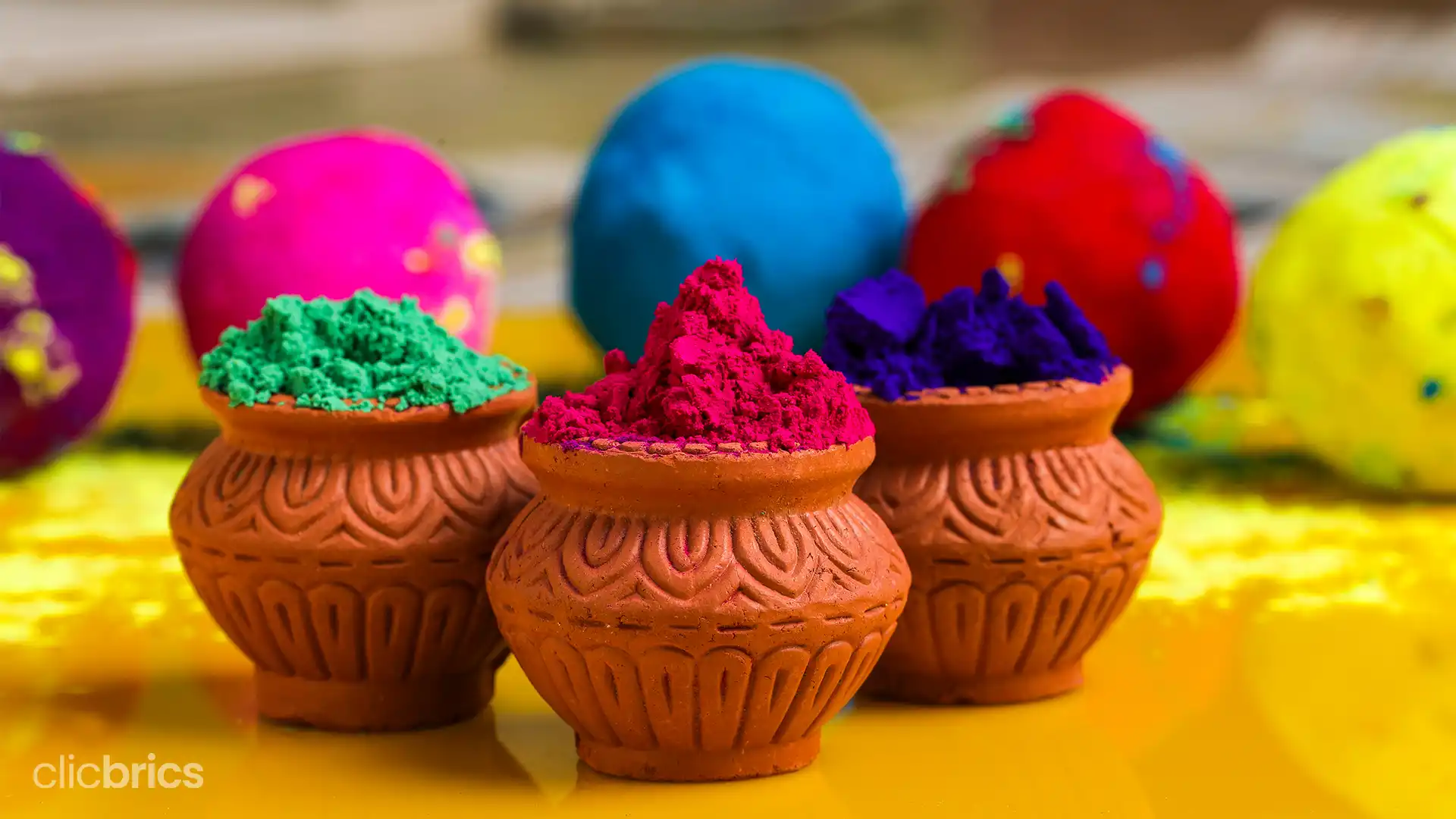 Cool holi decoration ideas involve something that helps you explore your creative side. And what is more exciting than finally getting a chance to use some wooden baskets lying around to do the home decor for Holi.
You must start by placing holi ke rang in a way that it doesn't get spilled. Place a polythene wrap inside and add the dry, vibrant colours in different baskets. Once done, place them on the holders you creatively created from scratch. And the cool holders are ready to rock the home decor for Holi. 
7. Rangoli Patterns for the Perfect Decor for Holi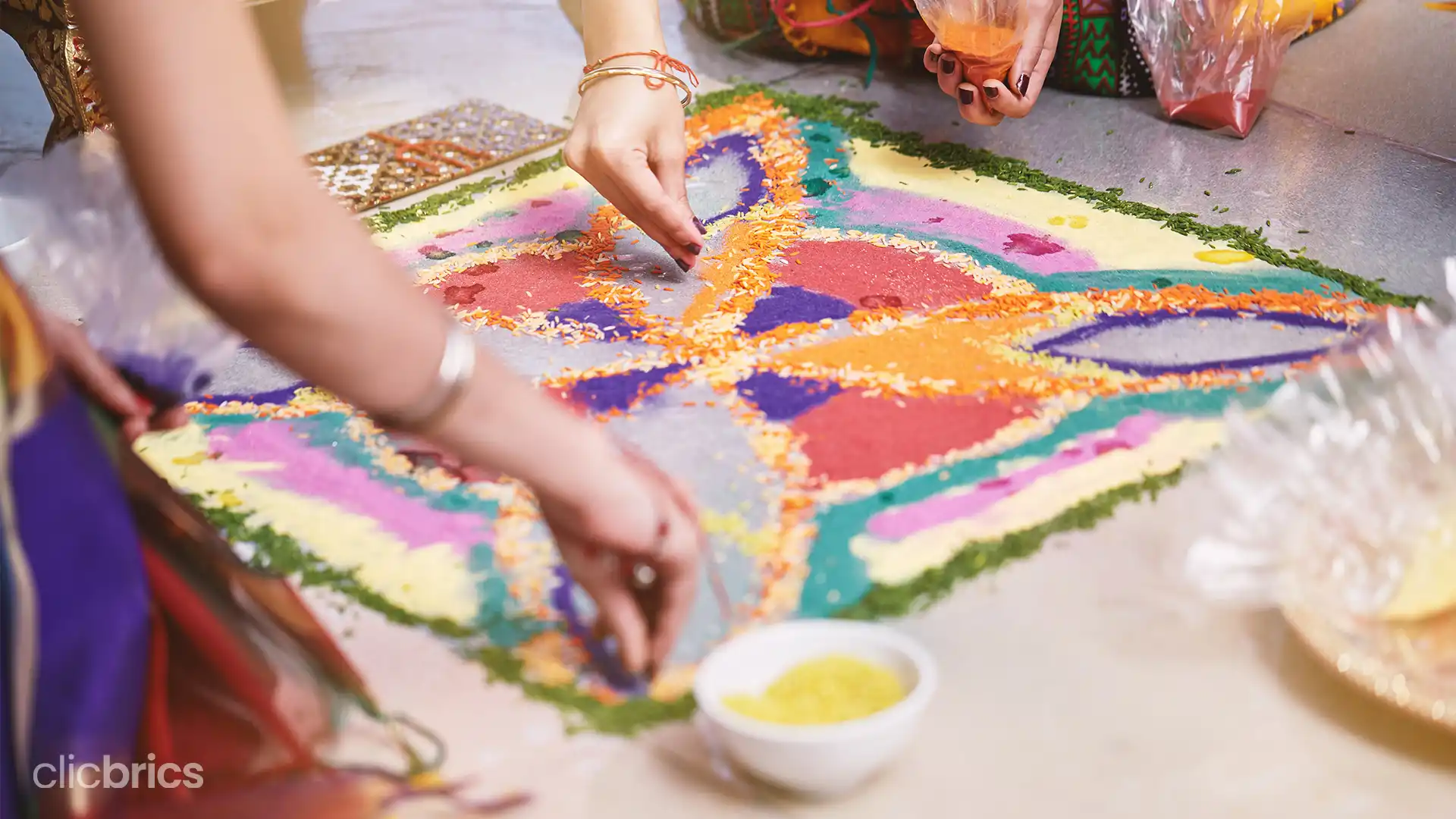 Multi-coloured rangoli patterns are one of the best Holi decoration ideas for home. Rangoli designs can be used to decorate the home's patio, entrance, or other exterior space. However, if you feel like making rangoli is a big task for you, you can buy a ready-made floral pattern on paper that you can glue to the floor. Later, you can place it near your front door. It doesn't have to be perfect, so bura na mano holi hai and prepare a multi-coloured rangoli at home. 
8. Tea Lights for Holi Theme Decoration at Home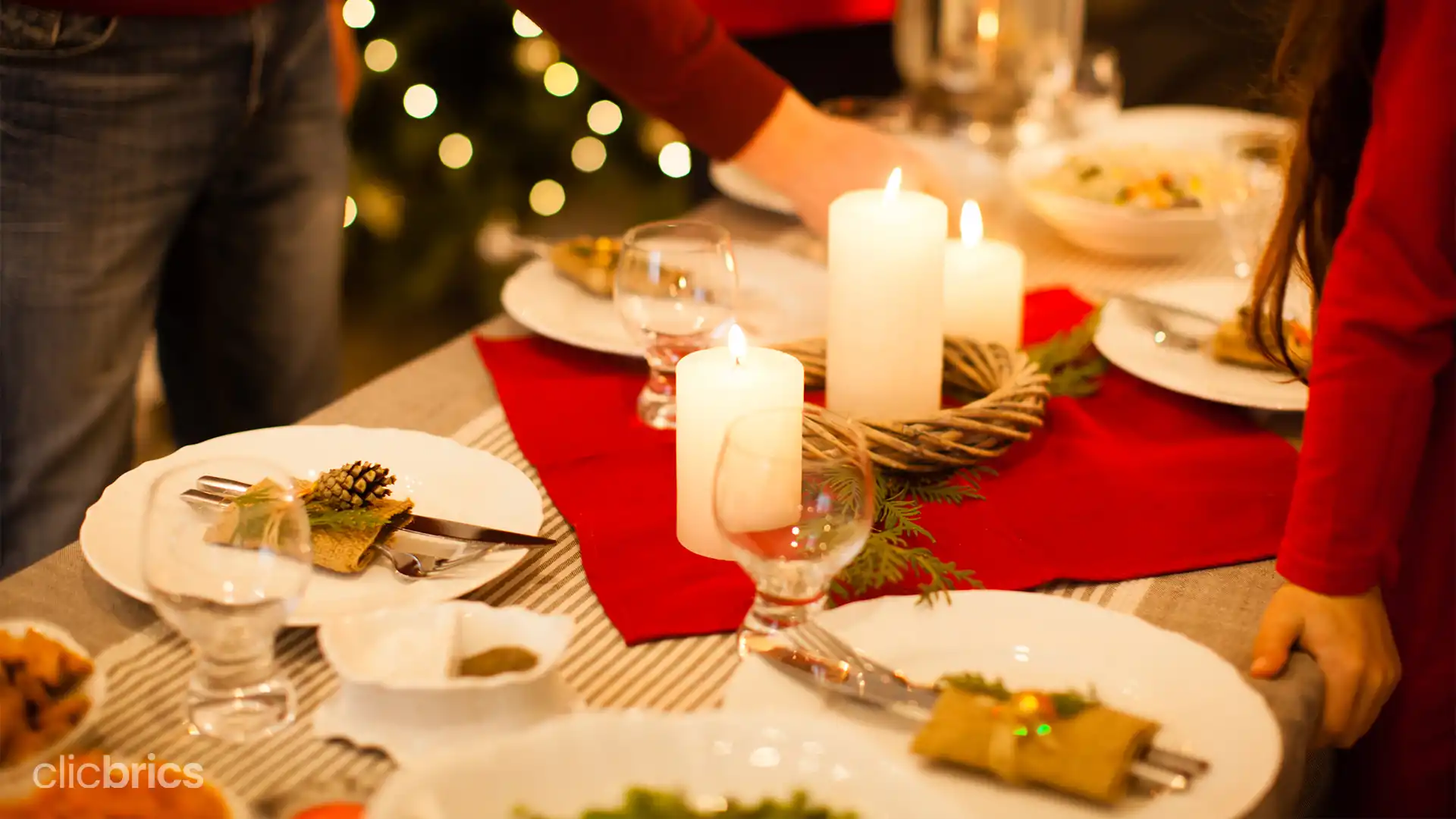 Placing colourful tea lights near your holi food is one of the most iconic holi decoration ideas. Once you are done partying with colours and want to have a fine dinner at night, light a set of colourful candles. These candlelight dinners are not just for you to enjoy with a partner but also with family and friends.
9. Use Flowers for Holi Decoration at Home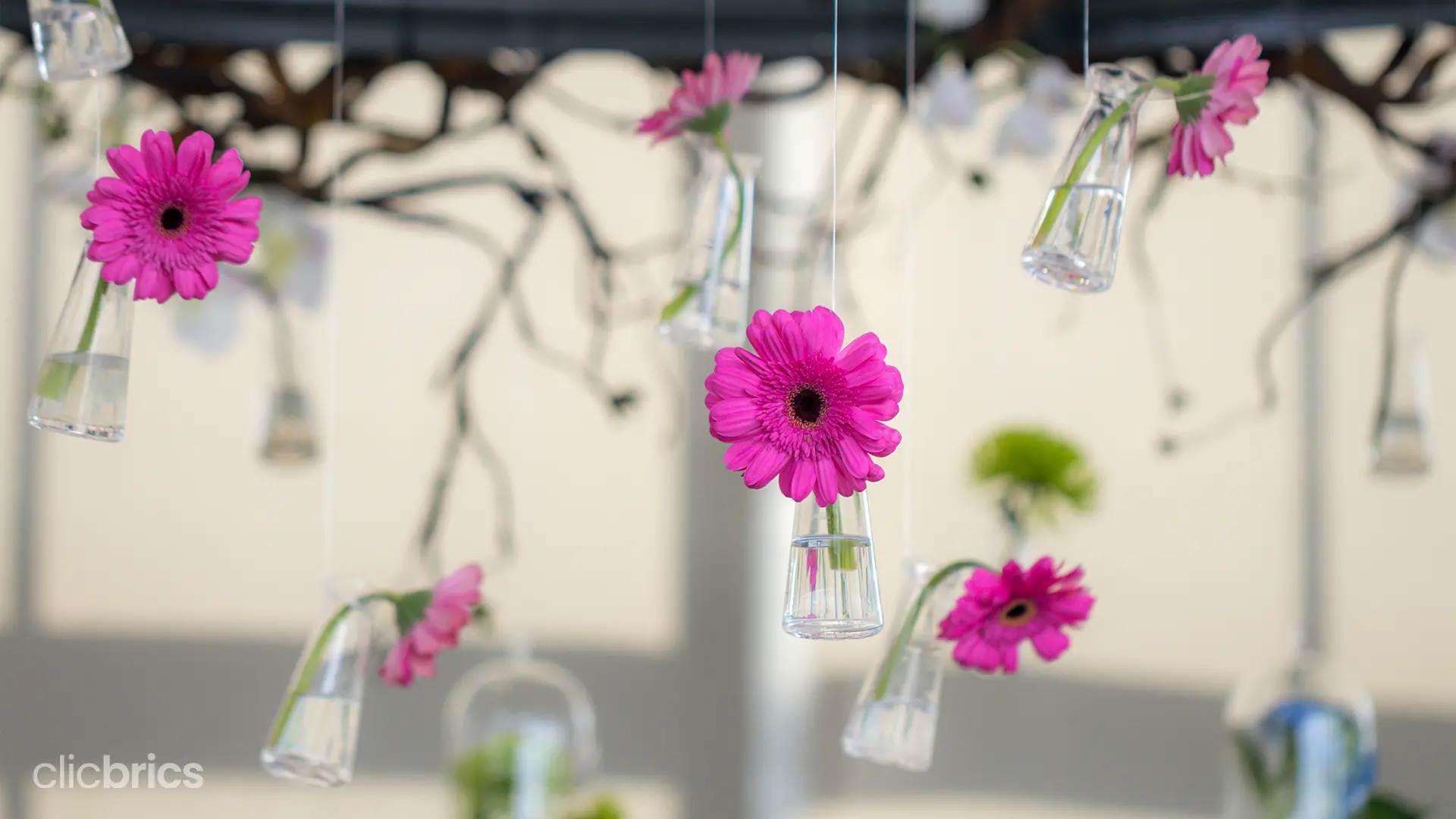 Using flowers is one of the simplest forms of holi decoration ideas. You can decorate your home with colourful flowers to brighten up the atmosphere. For example, you can create colourful garlands and hang them at the entrance of your home, on balconies, and on stairwell railings.
10. Use Dupattas To Spruce-Up Decor for Holi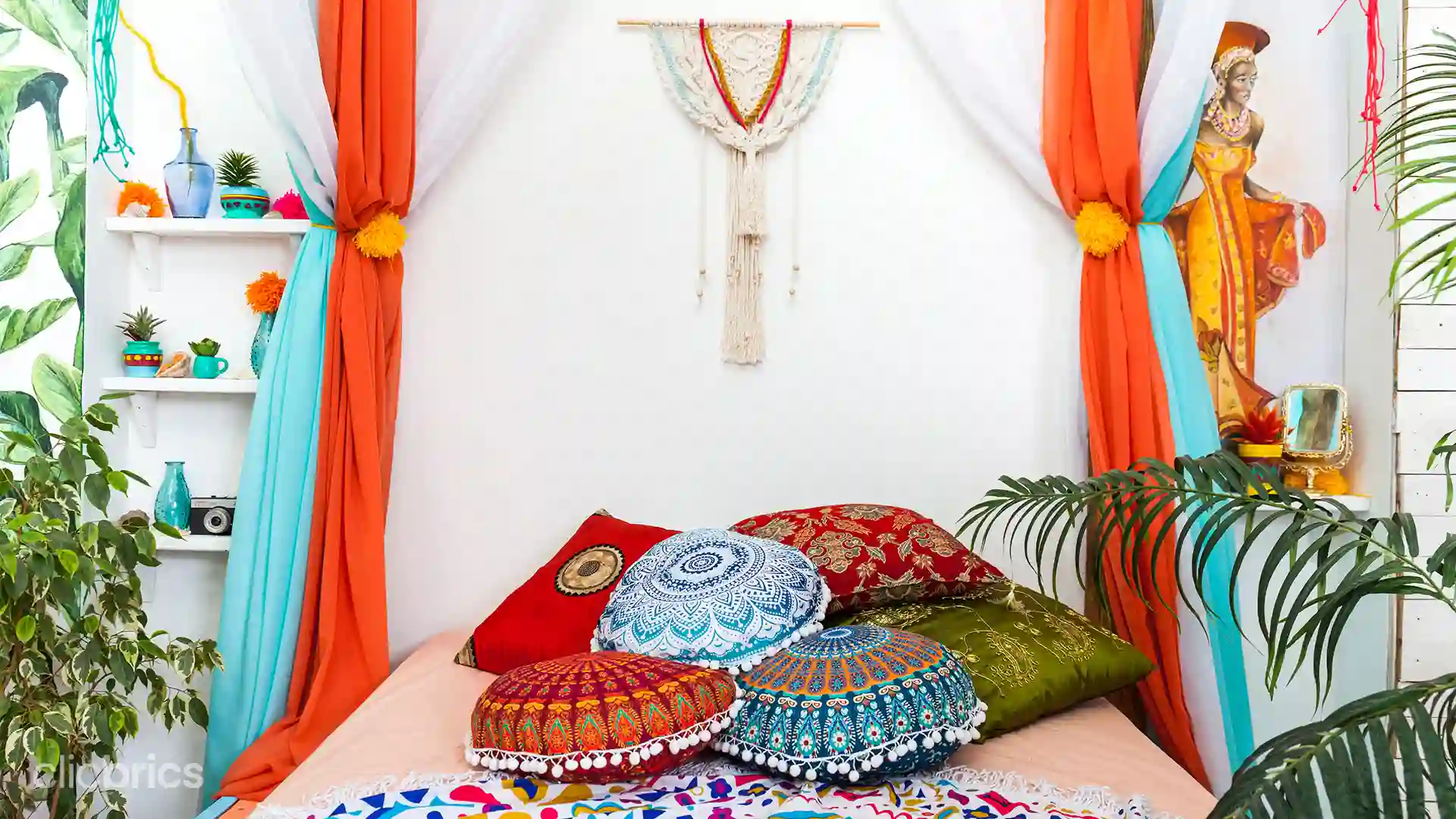 Now that we have used some creative Holi decoration ideas involving rugs, cushions, etc., we can still use another aspect, i.e., old dupattas, to do holi decoration at home. 
So start by gathering some colourful dupattas and tying them on the ceiling. It will elevate the look of boring ceilings and make them radiant. Moreover, you can hang a huge chandelier from the ceiling to give it a more subtle look.
Conclusion
Holi is the perfect festival to give your home a colourful vibe while improving your interior's aesthetics. These amazing holi decoration ideas will help you add festive colours to every corner of your home. 
What are you waiting for now? Holi Hai! Bookmark these holi decoration ideas and start decorating your home to amaze your guests.