Table of Contents
The happiest festival of the year is here, and you might as well begin with the tree-decorating activity soon. And why not? Christmas tree decoration is a fun activity that almost everyone looks forward to each year. If you are also on your way out to buy Christmas tree decoration items, then just wait and stop right here! Because when it comes to celebrating the ultimate festival of the year, you must incorporate some unique ways to decorate the star of the evening—the Christmas tree! 

1. Easy Christmas Tree Decoration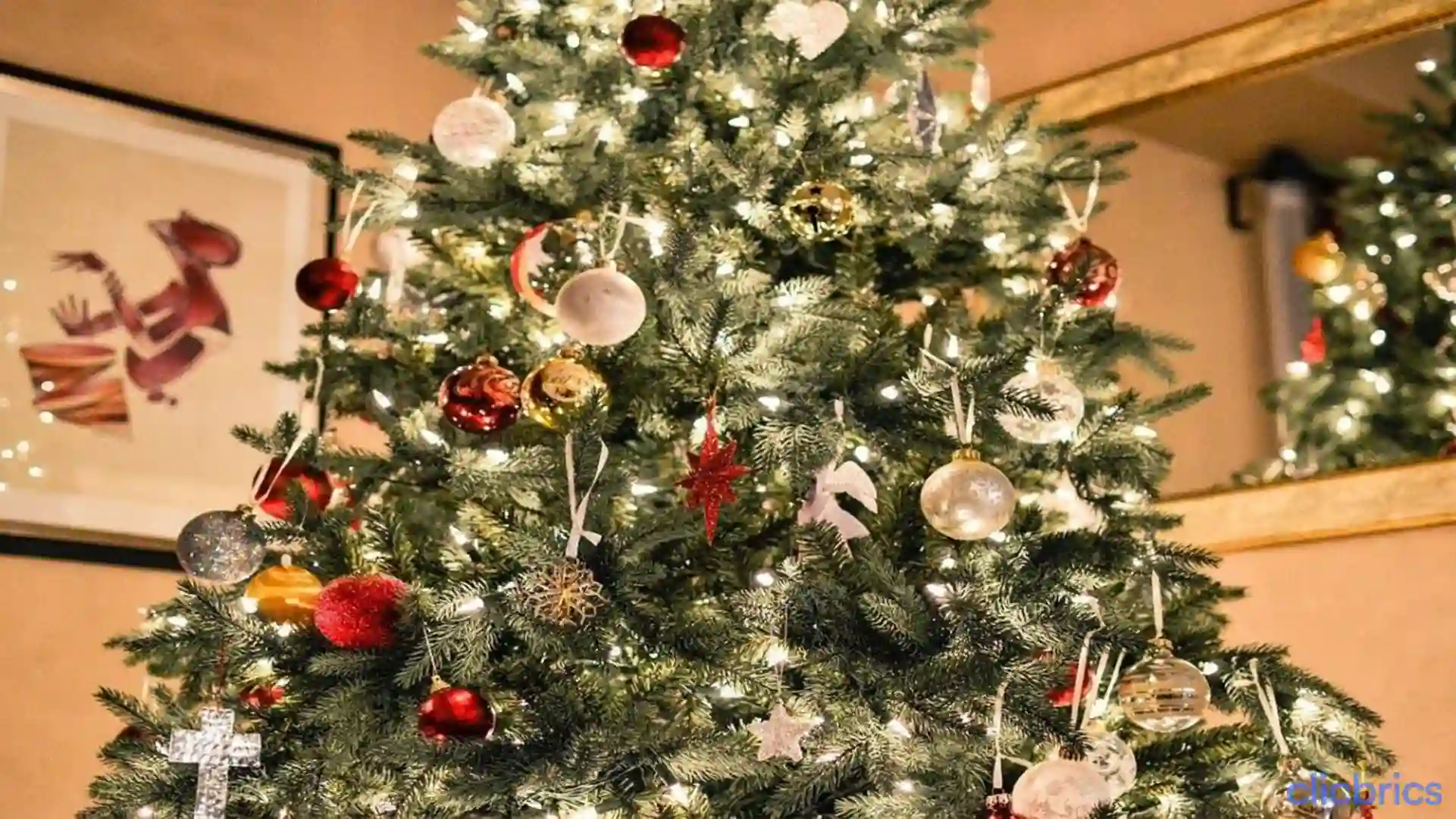 Anciently, pine and fir trees were used as a part of christmas tree decorations, but now you have plenty of options available to enhance your christmas decor. Now you can gather some ornamental balls that you can hang on trees. Afterwards, place some tiny gift boxes with bows below the tree. Once done, place stockings, bells, and ribbons on the empty part of the tree and hang a star above it. 
Voila! Your simple, easy-to-decorate Christmas tree will be ready in no time! 
2. A DIY Christmas Tree Decoration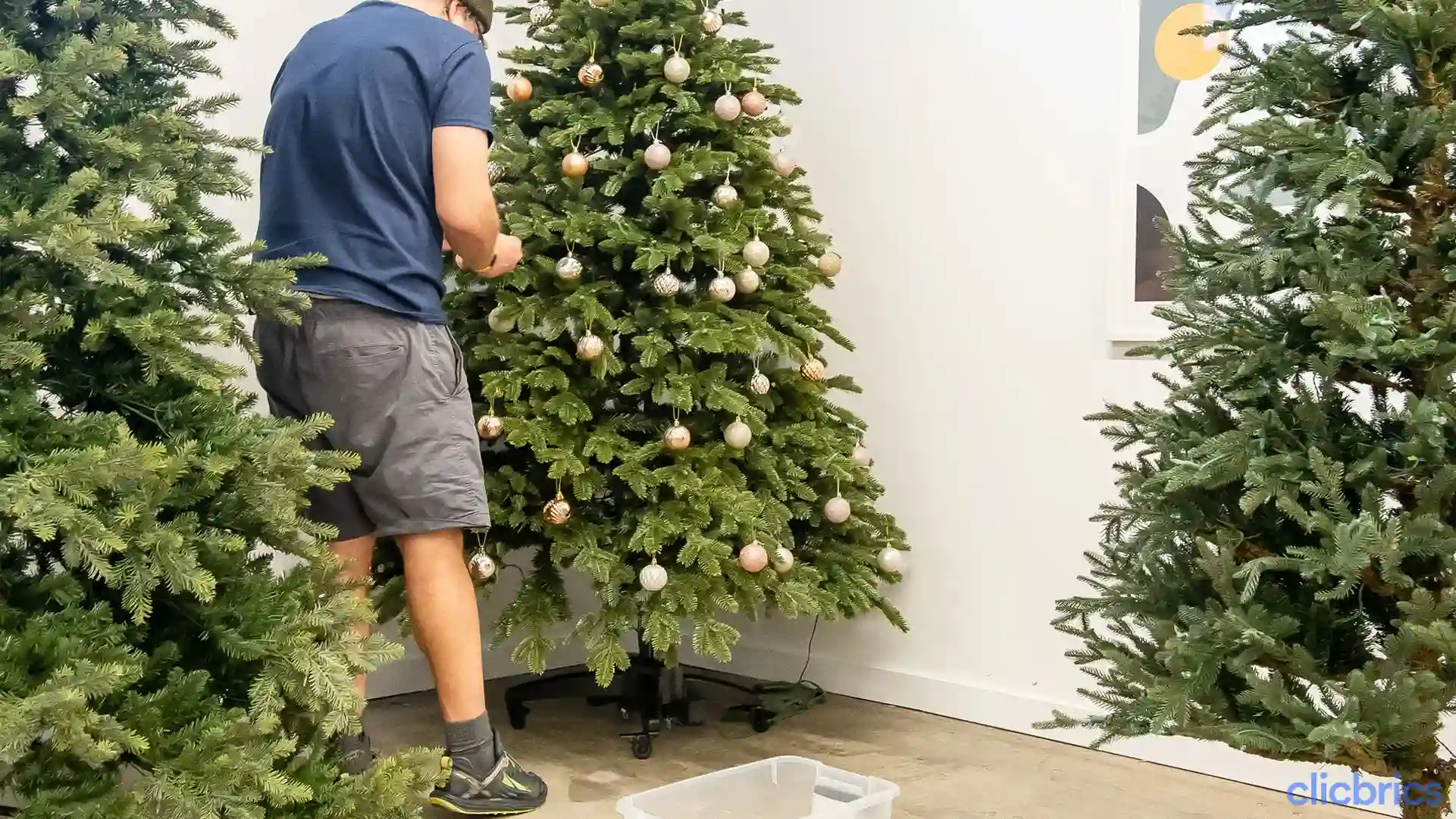 Now that you have decided to ditch the old way of Xmas tree decorations, it's time to try some DIYs. To make a bold statement, you need scrap pieces of wood or small wooden dowels of varying lengths and glue that can help stick them together. Add some big bows and handmade hangings like cardboard bells, glitter, and bows, and your designer Xmas tree is ready! 
To spruce things up a little, you can add a string of fairy lights to brighten up your space. 
Also Read: Get Ready for a Festive Winter Decoration
3. A White Christmas Tree Decoration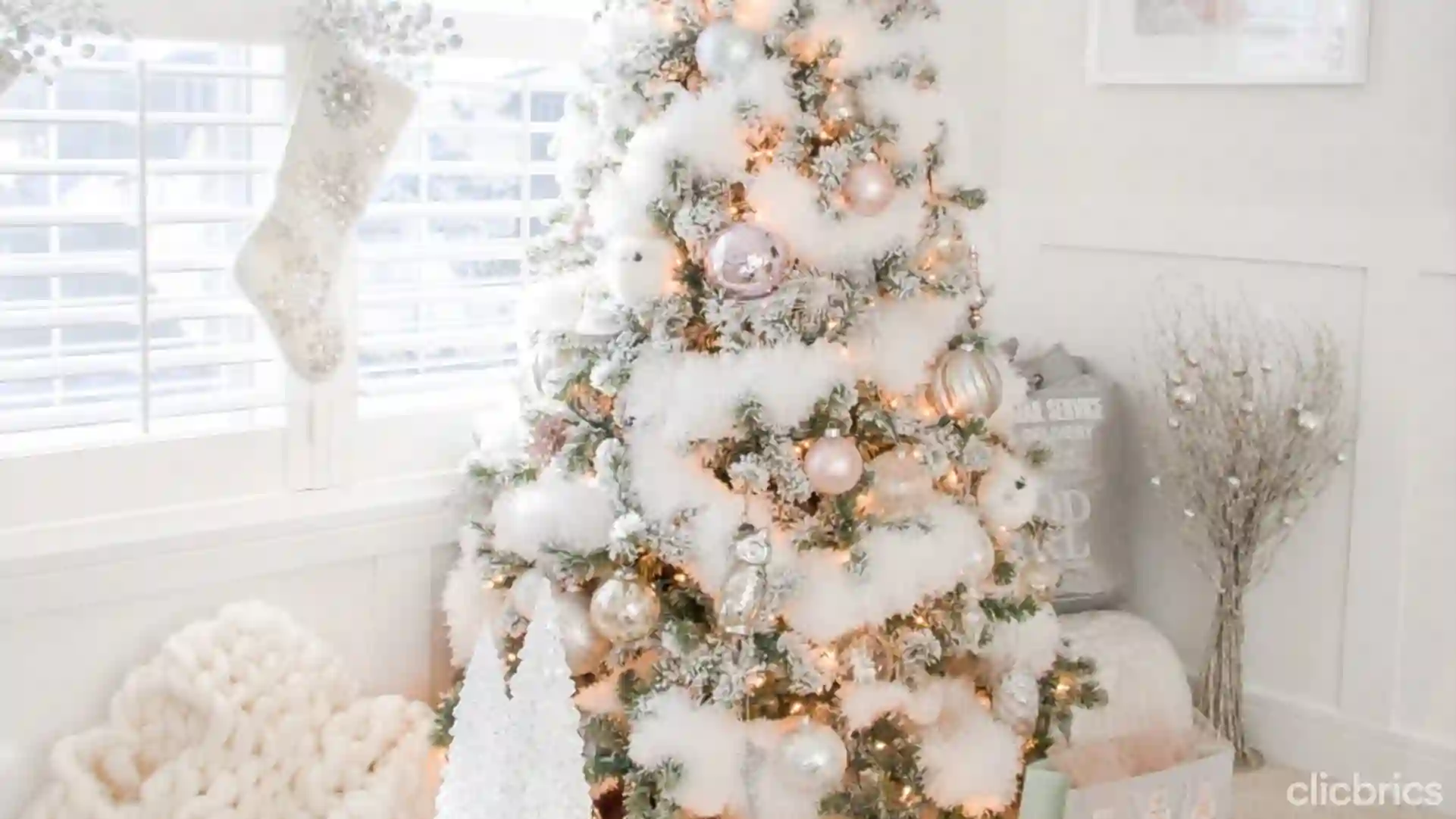 Are you looking for an all white lighted Christmas tree that can break the green monotony? If yes then choose a white Christmas tree for it is a neutral option that will brighten up your space when placed in your living room. 
All you have to do is add simple gold ornaments to your white Christmas tree that will make your space even more extravagant. Don't forget to add little pieces of cotton to your tree to give it a snowy look. 
4. A Bohemian-Themed Christmas Tree Decoration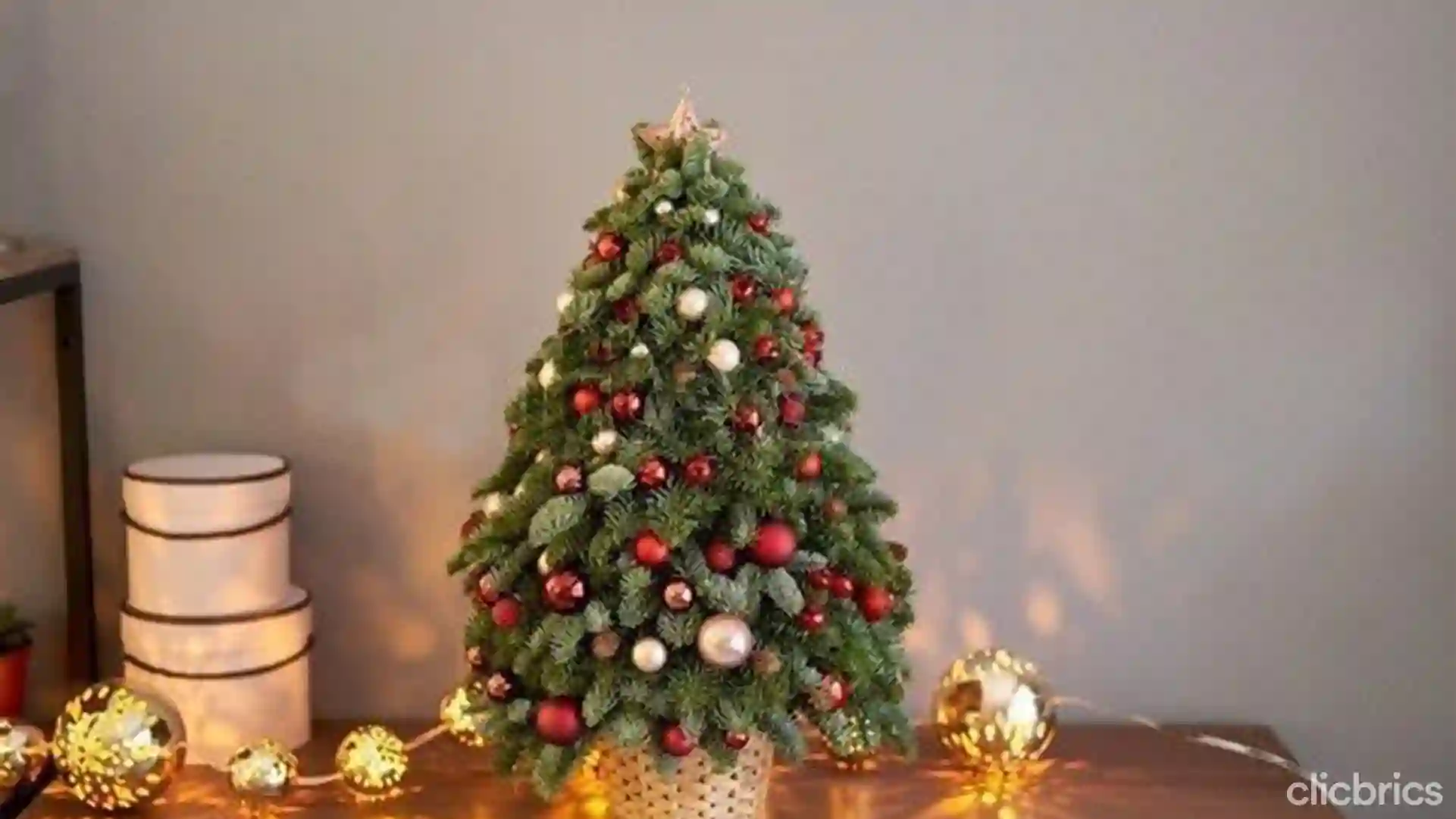 If you are looking for a new way to decorate your Christmas tree and boost your holiday spirit, you can always rely on one special trick and that is—the Bohemian theme!  You can go for small Christmas tree decorations for your home by adding some fluffy yarn, pom poms, hand-knit socks, and macrame decoration items to give your tree a truly bohemian look! 
5. The Candyland Themed Christmas Tree Decoration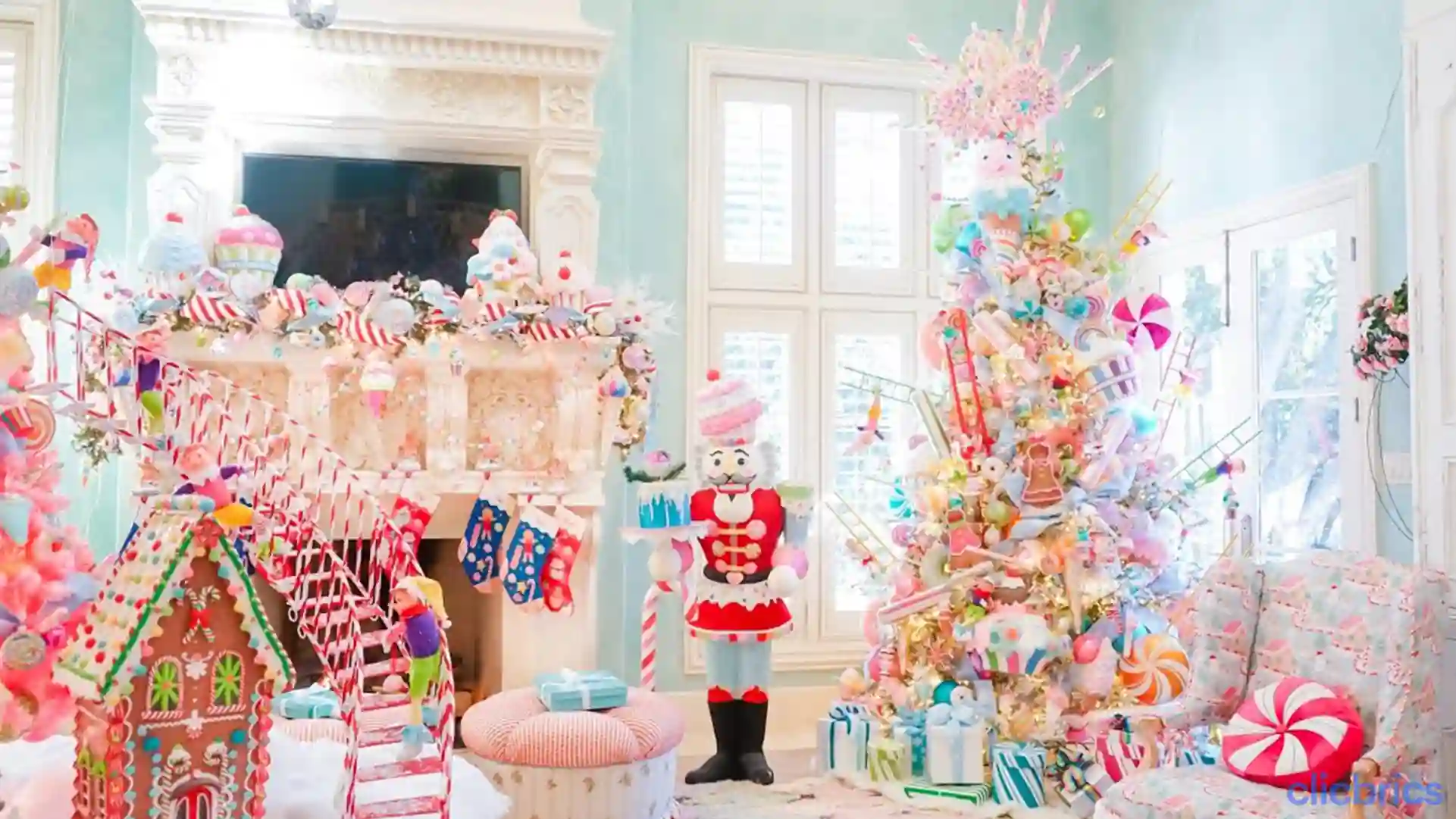 Christmas tree decoration is all about fun! New ideas come every year, but not all are easy to implement. But we have one trick that will double the fun of your Christmas tree decoration and that is the candy land theme. The special thing about this theme is that if you have kids at home, you can ask them to make brightly coloured ribbons and ornaments. 
6. A Rustic Christmas Tree Decoration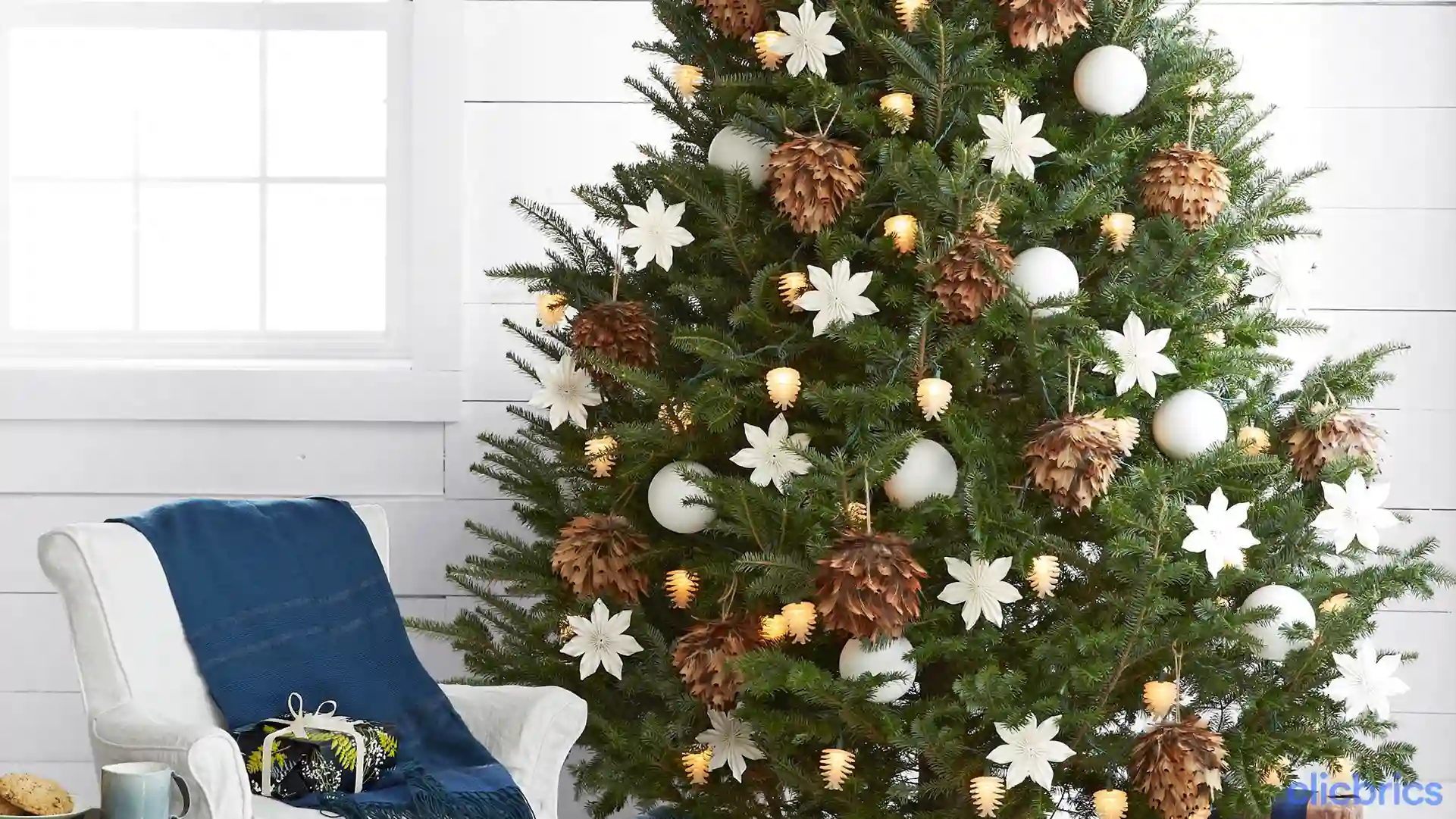 Have you got a thing for rustic beauty? Well, then it's time to bring out the old wooden trays, some wooden beads, pinecones and decorate your Christmas tree in your unique rustic way. Moreover, you can go for faux roses and lilies and see how beautiful your living room will look! 
Also Read: Make Way For Some Home Decor Resolutions This New Year
7. The Retro Christmas Tree Decoration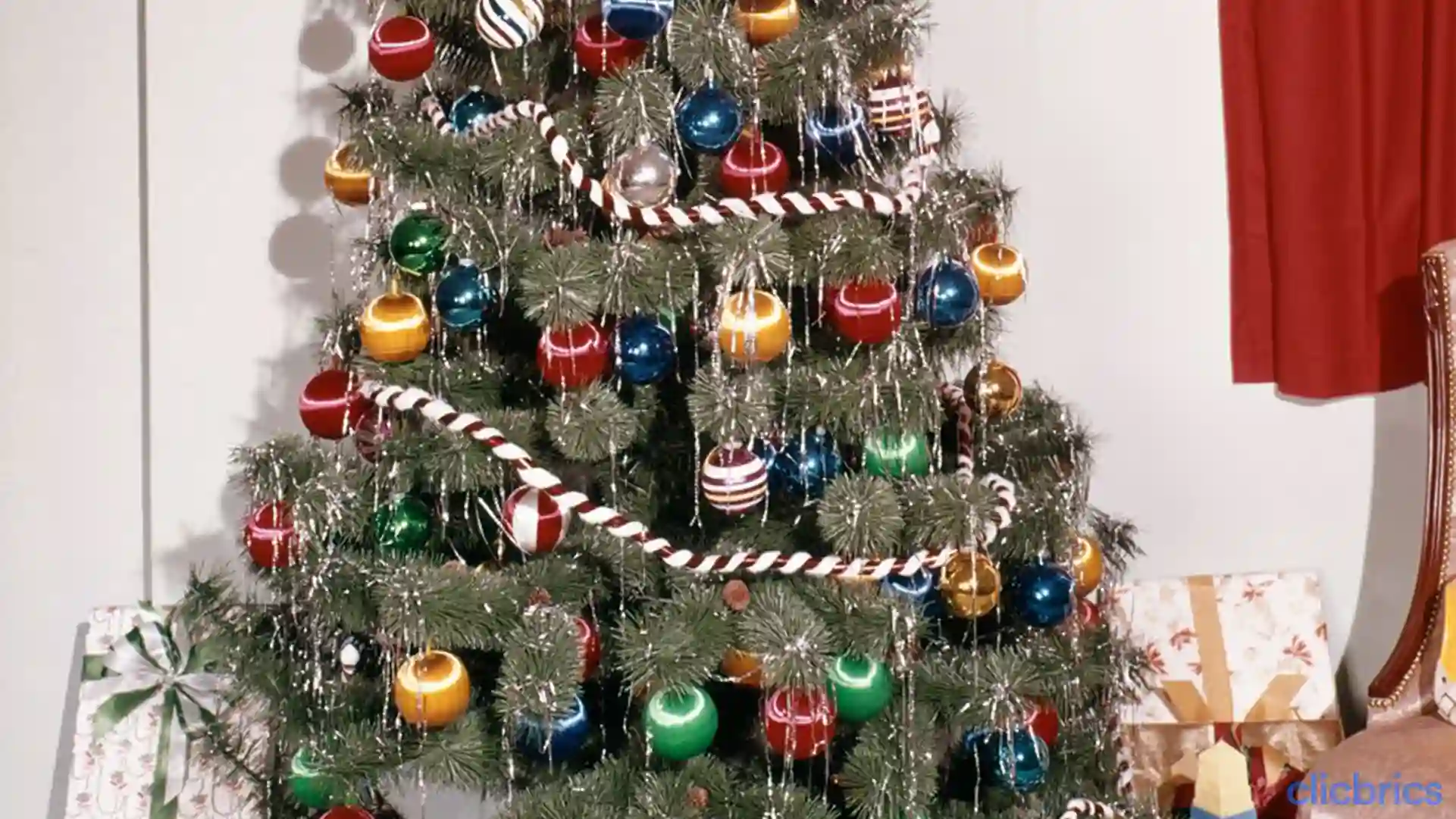 When it comes to Christmas decorations, sometimes keeping it simple is best! But who says that simple is boring? Get a simple flocked white Christmas tree, which will be a perfect canvas for retro Christmas decorations. You can dress up the tree with mercury glass, globes, and faux candles in shades of pink, gold, and silver. 
8. A Unique Christmas Tree Decoration with Collected Memories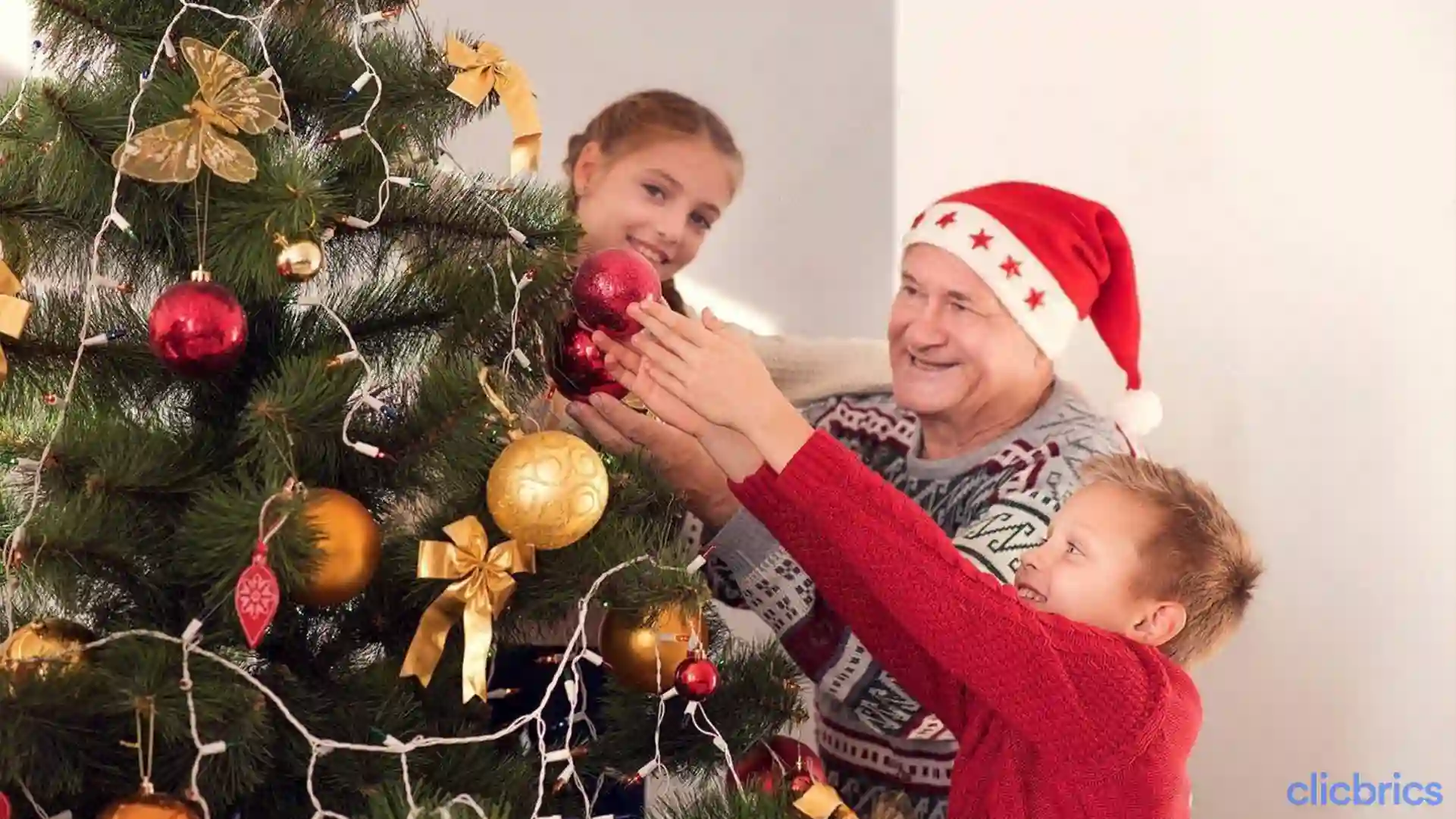 Now that you are spending time with your loved ones this Christmas, why not relive those moments? Here's how: 
Pull out the old ornaments from your storage or seek help from your family members to send some Christmas souvenirs they have stored with them. Now add them to your Christmas tree. Once finished, you will have a Christmas tree which consists of memories from different times, and at the party, you might enjoy some unheard stories from your parents or grandparents. 
9. Family Photos for
Christmas Tree Decoration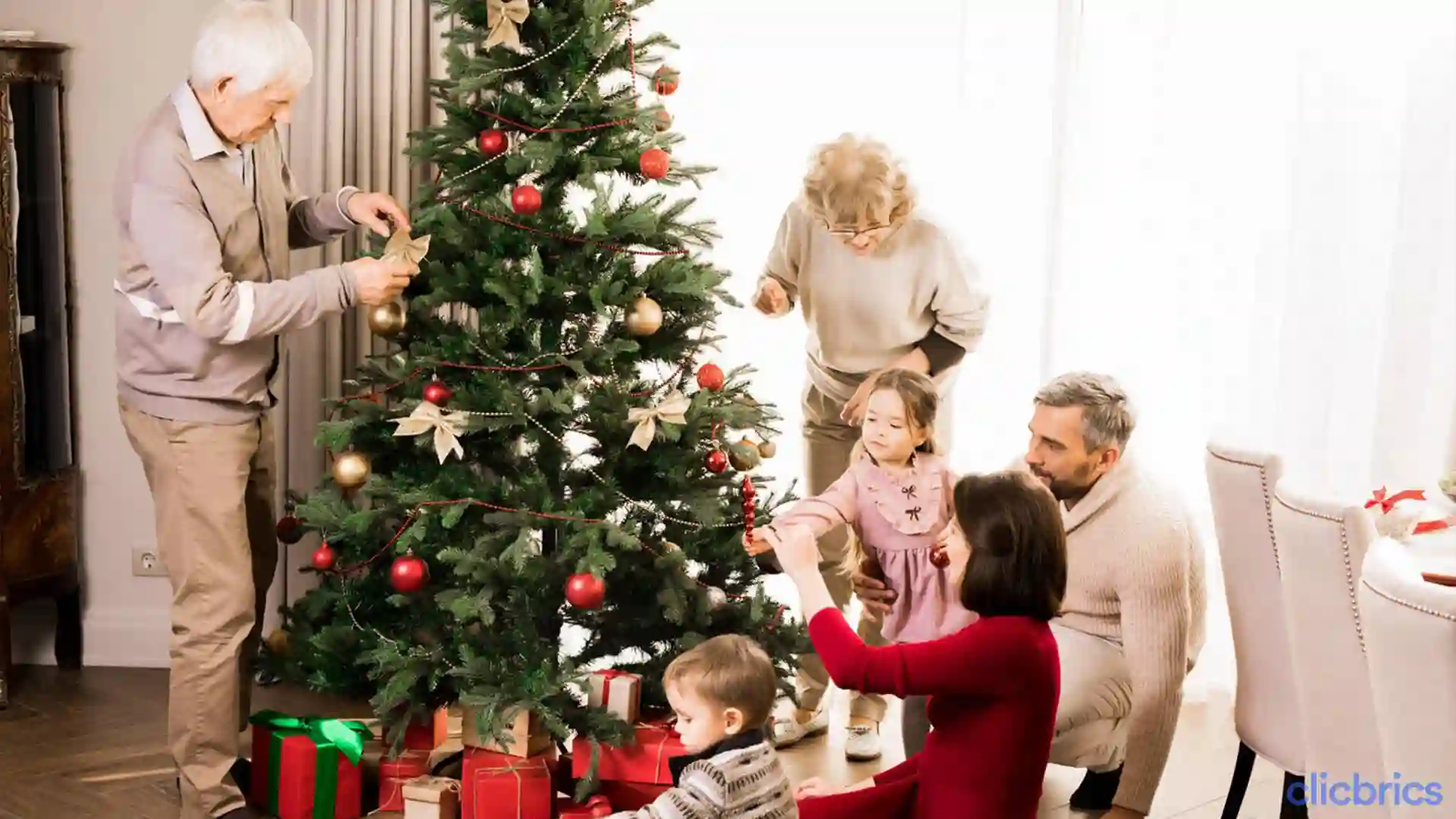 Another twist you can do for your Christmas tree decoration is to add and hang old family photographs to make a memorable Christmas with your loved ones. 
You can also give your tree an Indian touch like pretty Rajasthan trinkets, which will provide a pop of colour and make your tree stand out.  
10. A Sustainable Christmas Tree Decoration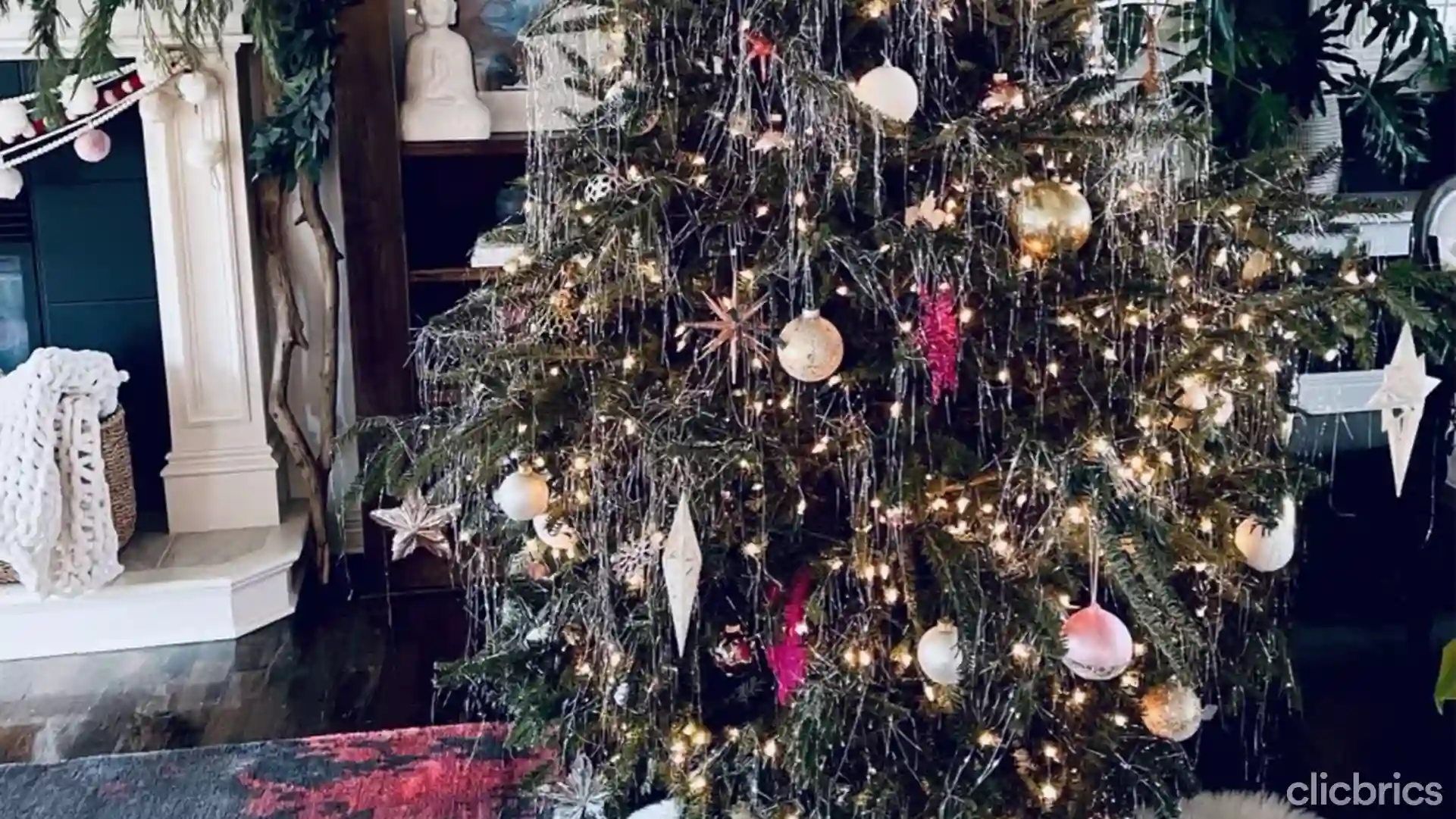 There is nothing more satisfying than using an old tree. Yes, some people fond of reusing materials often come across this idea but end up dropping it because they are unsure about its stability. But, the truth is that you can reuse your old tree and hang handmade ornaments. Not only is it a trick to customise the tree, but it is also a fun activity that you can perform with your loved ones. 
Summing it Up!
Winter is finally here, and as we know, 'tis the season to be jolly, so start decorating your every corner. In order to do that, take inspiration from the above-mentioned points and see how wonderful your home will look! 
Got any more Christmas tree decoration ideas to share with us? Drop them right below in the comment section!