Bollywood's 'Mast Mast' girl Raveena Tandon who is also a judge on the dance reality show Nach Baliye 9, resides in a sea-facing bungalow in Bandra, Mumbai. The bungalow's name is 'Neelaya' which means mansion. In this humble abode of the actor, she resides with her husband Anil Thadani, and her in-laws. Let's take a look:
1. A Cosy Nook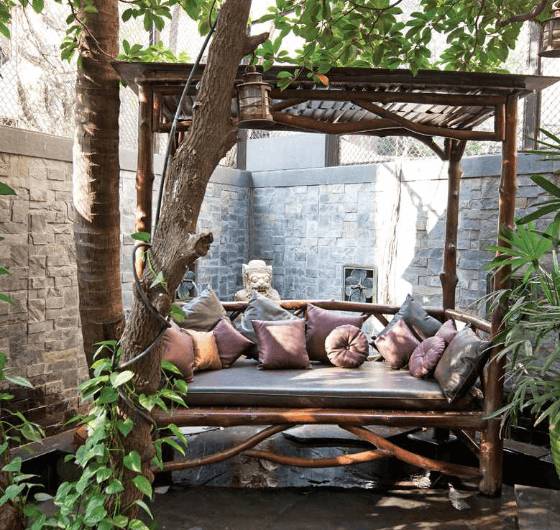 Surrounded by lush greens, Raveena's humble abode has a fusion concept and was very inspired by the houses of Kerala. "It's in sharp contrast to the world outside. Calm, serene! You can hear the birds chirping, you can see the billowing trees. It is my cocoon," says Raveena. Every corner of haven gives a peek into everything that this Bollywood beauty likes- style and perfection.
2. The Spiritual Entrance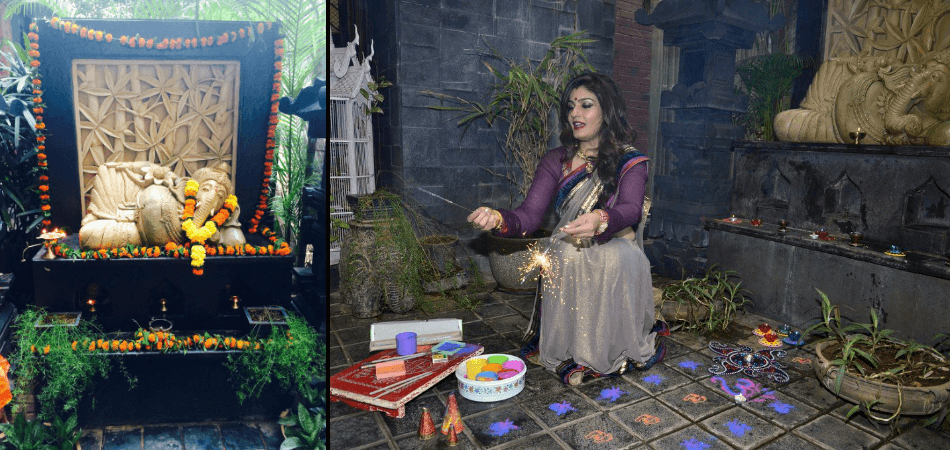 In a buzzing neighbourhood, Neelaaya also has a beautiful temple which was built as per Vaastu Shastra from where sunlight always passes through and keeps it radiant. This temple is the actor's favourite spot in the house where the family sits together and performs aarti in the presence of the family pundit.
Also Read: Main Door Design
3. Neelaaya is Replete with Luxurious Elements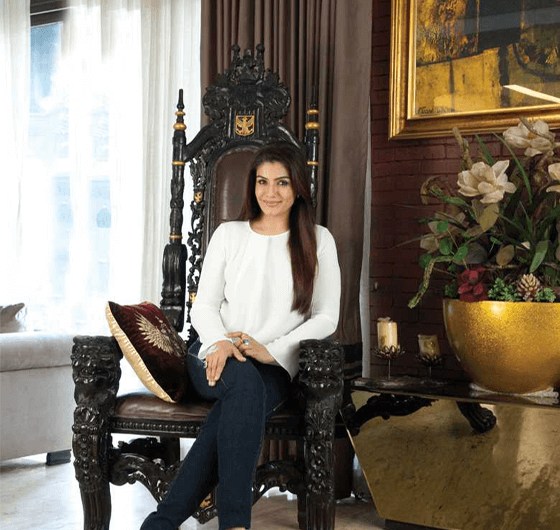 Raveena believes in adding art pieces to the home with the décor and it is quite evident from the moment you step in. Her love for paintings is evident throughout her spacious house. There are different corners in her house decorated with the work of various artists. Most of the pieces used to decorate the house were selected by the actor herself.
Also Read: Interior Design Ideas For Home
4. Get the Vibe of a Forest Resort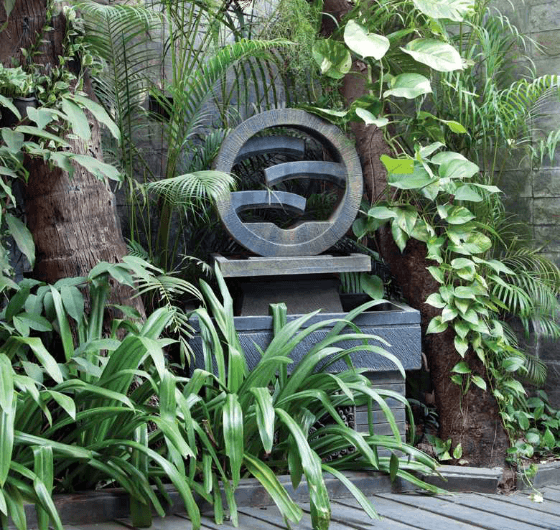 Raveena is proud that her home gives the vibe of a forest resort in the hustle-bustle of the city. The actor's husband Anil was particular about not chopping off the trees around to accommodate the design plan of her home. Rather he insisted on working the bungalow plan around the trees.
5. The Grand Mansion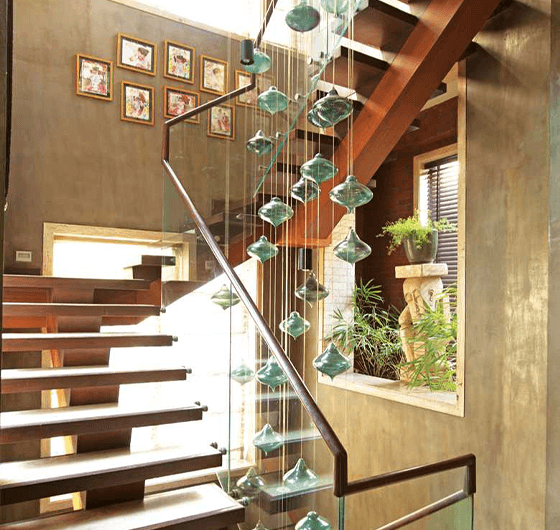 One thing which Raveena and her husband mutually agreed on in her home was keeping a high ceiling. That is why the staircase was also kept deliberately long. To add glam, a huge chandelier was flown in from Delhi.
Also Read: Home Design Tips