For those who love pets would relate to the feeling of how animals are a central part of their lives. Pets at home are a source of joy and companionship. However, you might be struggling to build a perfect and comfortable space within the house. From beds to the play areas, we give you design tips for your pets that can solve your basic problems as well as take your pet-pampering a notch higher.
A rocking chair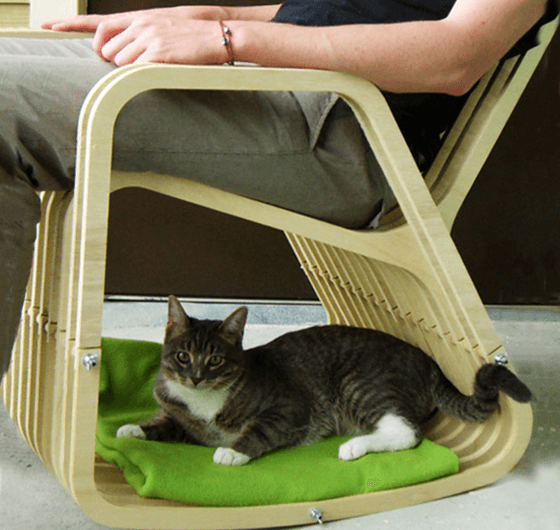 The chair is indeed a traditional rocking chair with an innovative and additional space below it. Your pet and you can enjoy the fun of rocking together in a rocking chair. As a bit of advice, place the chair in the lawn or balcony where you could both be seated while enjoying the outdoor view and lovely weather.
Wall beds for your pets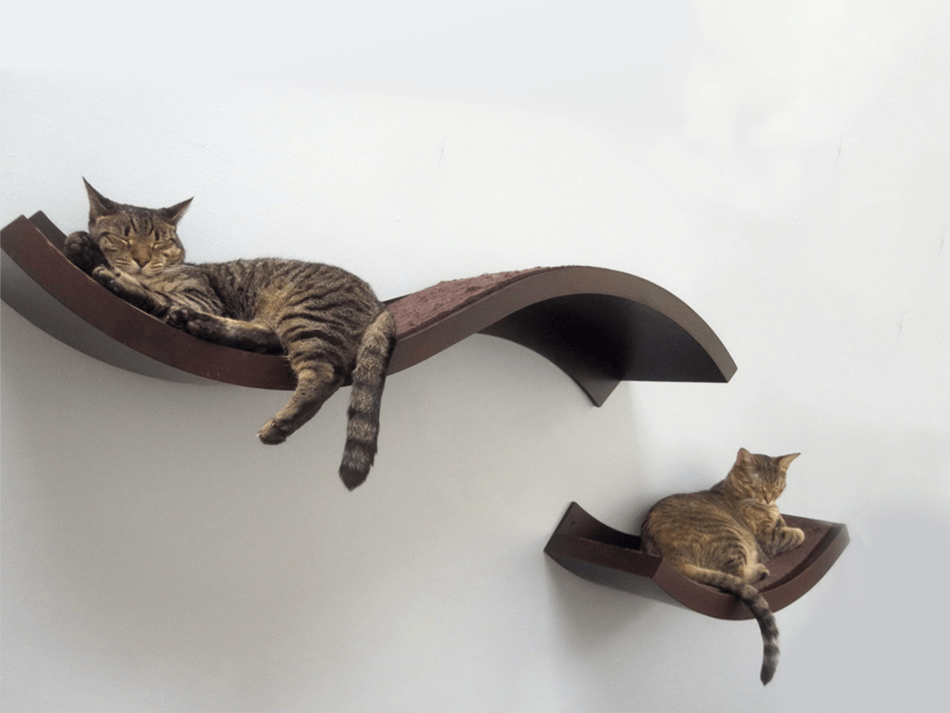 If you are falling short of space for your pets at home, why not make maximum use of the indoor walls? Depending on the number of pets you have, design the beds accordingly. Such beds are best fit for cats and puppies.
Dog house sofa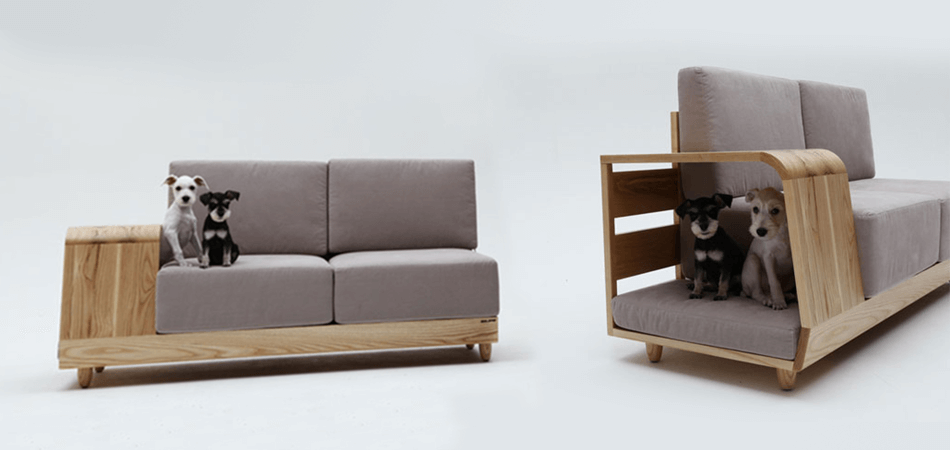 This creation is one of the best animal-friendly furniture you can purchase. When you are seated comfortably on the sofa, your pets can chill inside the wooden frame. Isn't the look of the frame almost give a feeling of a dog house? While you can fit more than one pet in it, the large-sized dog will take up the entire space.
Also Read: 10 Modern Marble Border Design Ideas for Stylish Homes
Indoor dog house beneath the stairs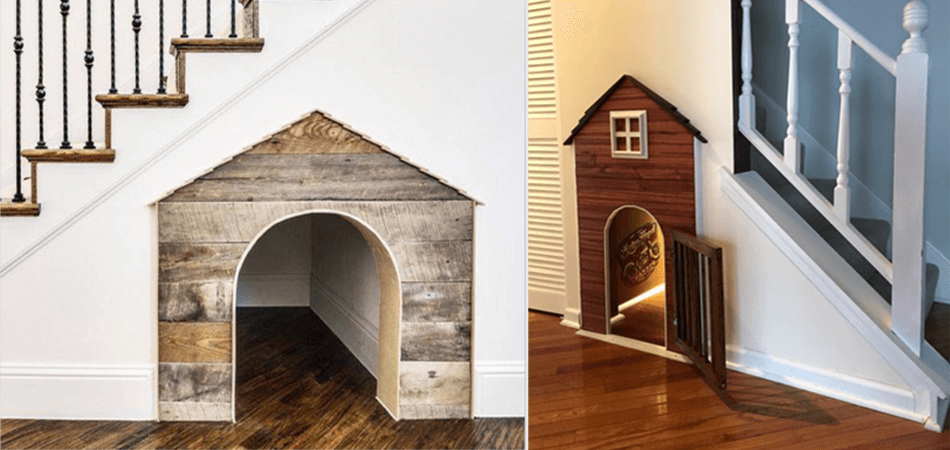 Having a comfortable house for your pet within the house gives it a feeling of safety. You only need to get creative with the space beneath the stairs. Pamper your special pet with that cosy little den.
Coffee table as well as your pet's hammock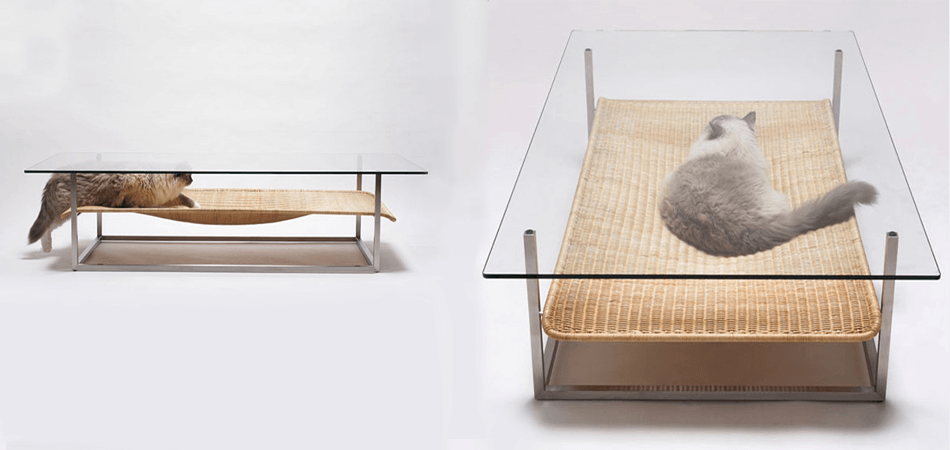 What could be a better gift than a hammock for your pet who's already a lazy bum! Find out a coffee table in your home that your pet can use as a relaxing space. Here, you will need some DIY tricks.

 Image Source- static.boredpanda.com
A dog house beside the bed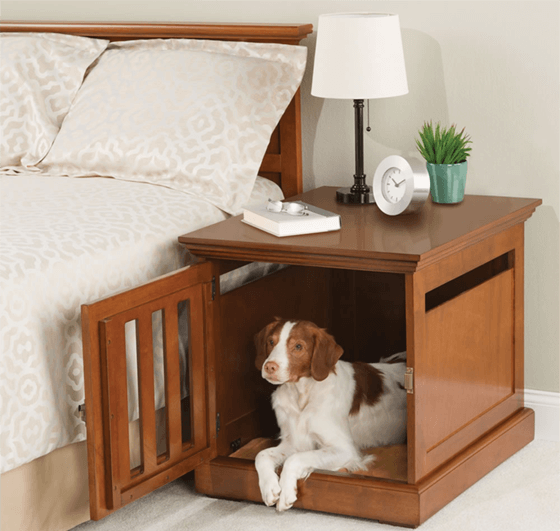 If your dog and you are One True Pairing and inseparable, then having a bed for your dog beside yours would be a good idea. It is one legit way to keep a close eye on your pet. coffeegroot.com
Some play time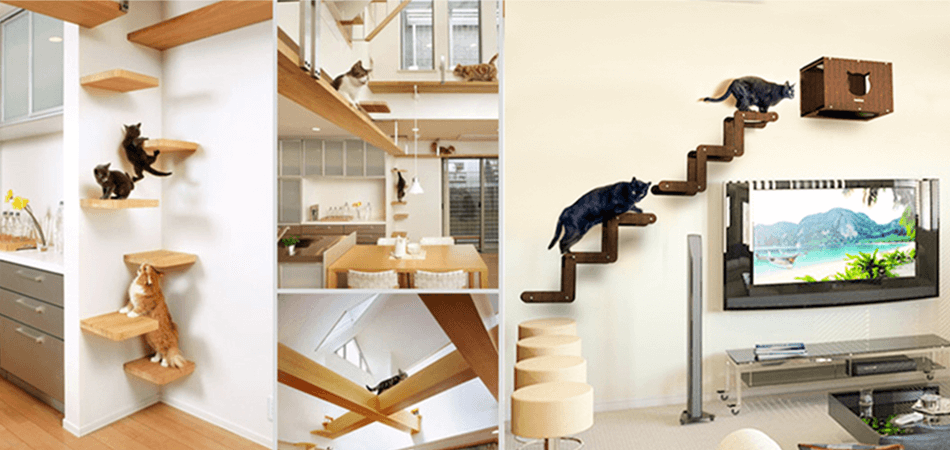 Cats aren't always about sleeping and relaxing. They tend to explore and hide in the most unlikely places at home. Let these active ones indulge in some productive play by creating climbing spaces in the walls for them.
A big wooden house for your dog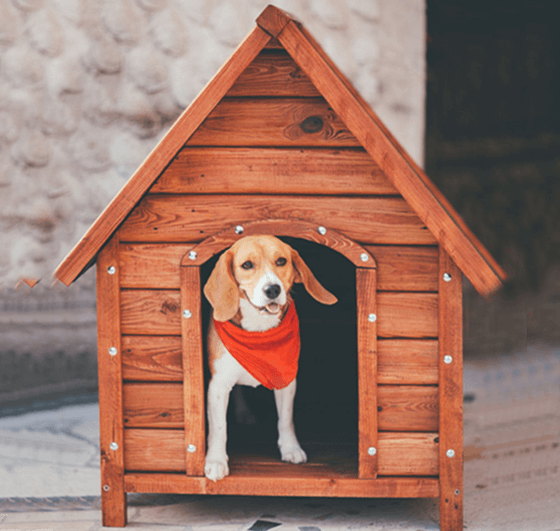 If you wish to go bigger and generous on the next gift for your pet, your dog is sure to enjoy this spacious independent wooden house. It has plenty of space to get comfortable and feel protective. The wooden house also makes an attractive addition to your home. Image Source - cjsrods.com
Also Read: Secret Old House Renovation Tricks You Never Knew Existed