Maps are colourful and bring out a sense of adventure. The texture of a map makes it an attractive piece for decoration. Today we bring out a variety of ideas for you to use maps for decorating your living space. Bring the entire world to your doorstep with our inexpensive ideas for decorating your home with maps.
Map-Adorned Roller Shades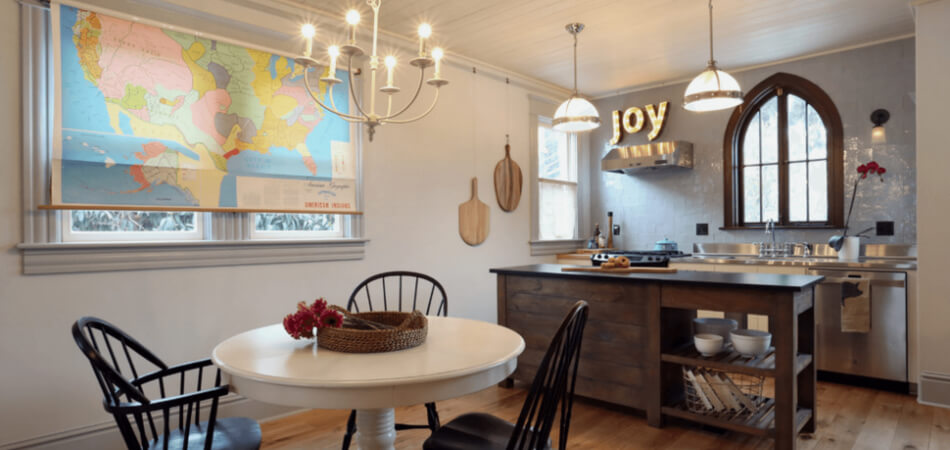 Use a vintage map for the window treatment. This is a creative way to block sunlight and also it serves as custom artwork when pulled down. It is a fun way to display vintage maps and add a little privacy when required. Image Source:- i.pinimg.com
Map-Covered Accent Wall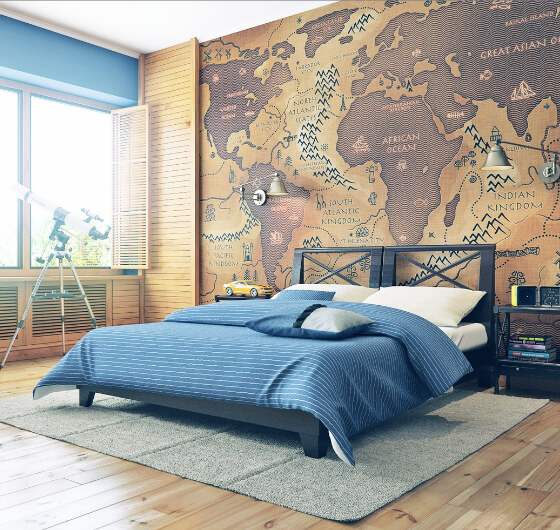 A map-covered artistic accent wall has the ability to transform any room into something extraordinary. Use push pins to cover an entire wall with beautiful maps and apply the map as wallpaper in any room. Image Source:- livediyideas.com
Also Read: Which Wardrobe Direction Is Best As Per Vastu?
Frame A Map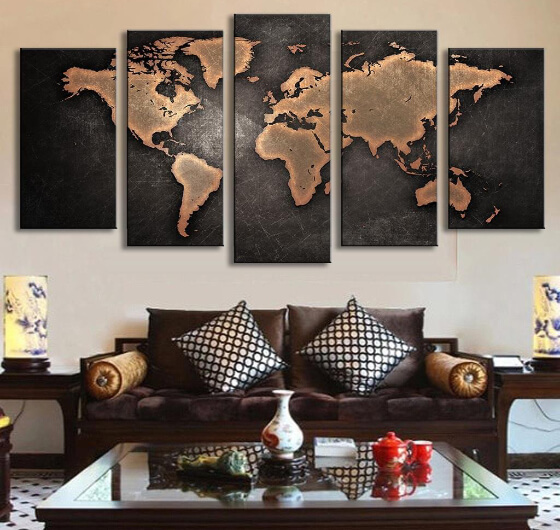 This is the best way to fill up an empty wall without spending a lot of money. Divide a large map into different parts and frame each piece. It makes a bold statement in your living room. Image Source:- shopify.com
Glamourous Map Lampshade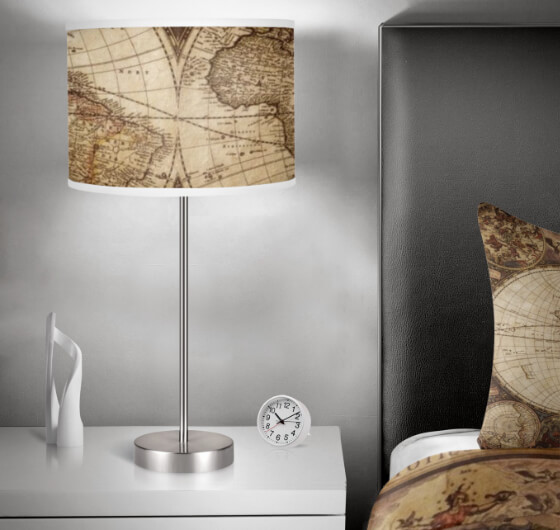 Colourful maps can transform a typical lampshade into an interesting art object. Update your lampshade by lining it with an old map! The soft glow from the map shade let you see the world from the comfort of your room. Image Source:- youcustomizeit.com
Add Privacy With A Glass Door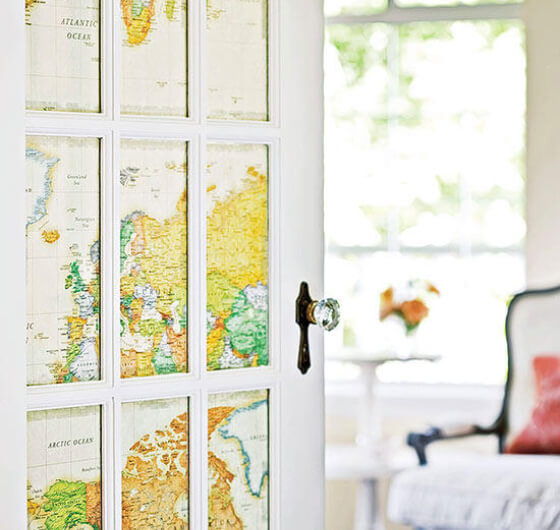 Tape a few maps over the inside of a glass-paned door. This map covers lets you see the world from the comfort of your house while adding privacy. Image Source:- assets.bhg.com
Also Raed: 10 Latest Mirror Frame Designs For Next Home Makeover(2023)