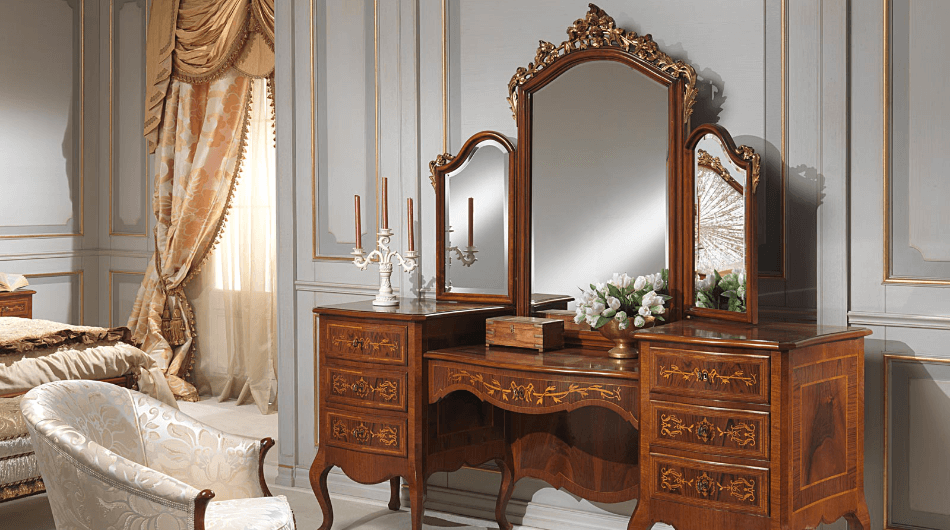 Pin it
Ideas To Decorate Your Dressing Table With Style
Between makeup, skincare and accessories, there's a lot of stuff which you want to grab quickly while getting ready. And when you have a disorganized dressing table, finding stuff when you're getting ready to go out can be frustratingly difficult sometimes. Here are some simple tips on how to decorate your dressing table where you can groom yourself
Image Source - cieric.org
Pin it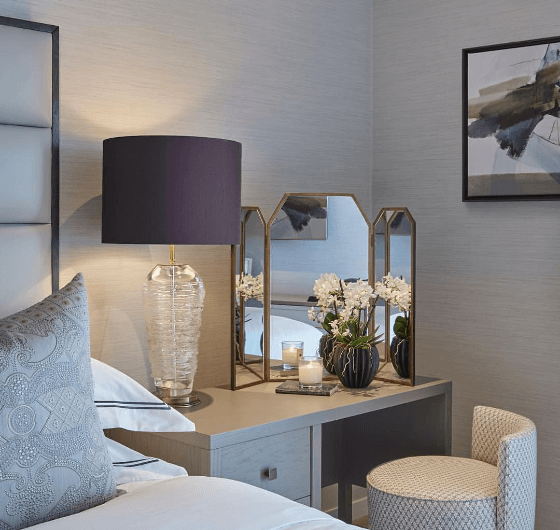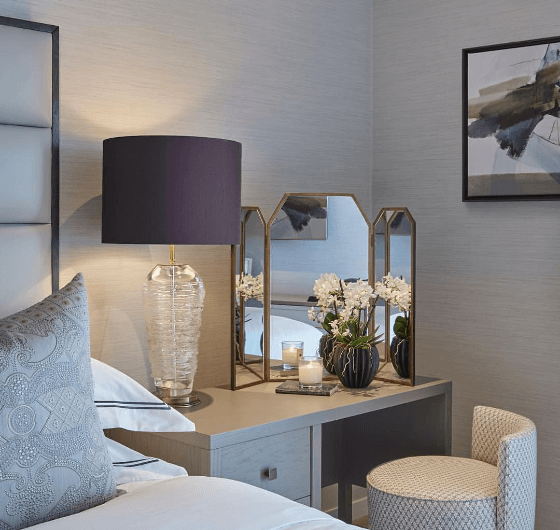 1 of 5
Bedside table addition
If you have a small space, a dressing table might seem an extra thing. With limited space in homes, If it is difficult to keep a whole actual dressing table and a bedside table. You can always combine the two to dress up the dressing table. Your alarm clock can adjust easily next to your decorative mirror.
Pin it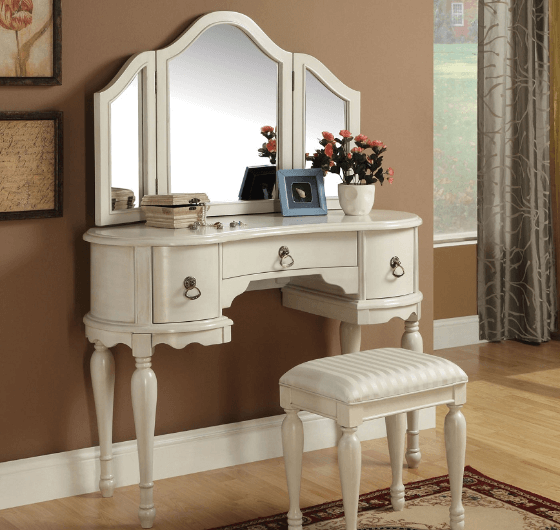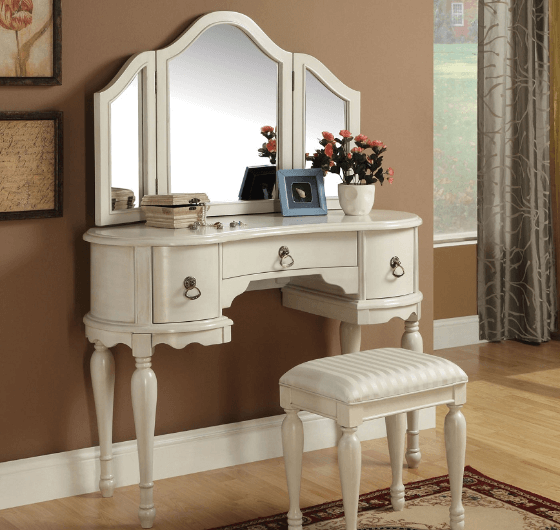 2 of 5
Don't forget the flowers
The easiest way to decorate a dressing table is to add a flower vase. Flowers are always in and are a great way to create a more cheerful mood. A little vase full of fresh roses or some decorative lilies, makes space feel "cheerful" and perfectly styled. Image Source - jewtopiamovie.com
Pin it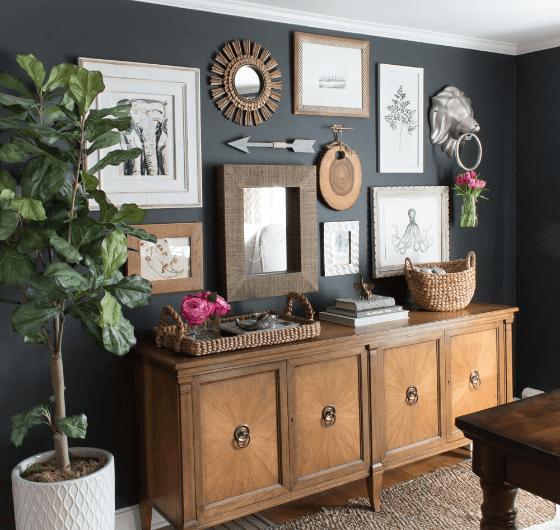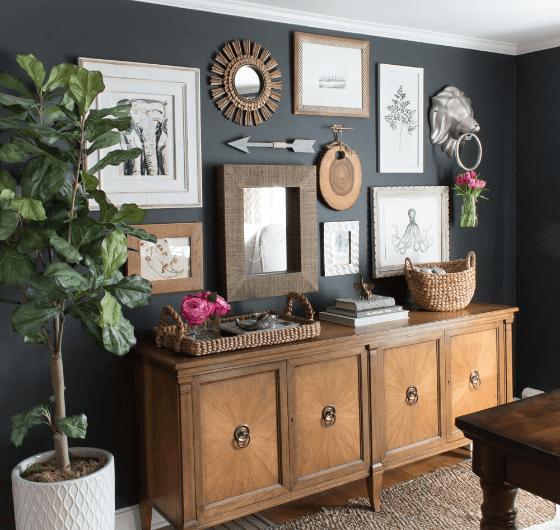 3 of 5
The mirror feature wall
If you are bored of staring at the mirror while you're getting ready, you can always choose a mirror that coordinates with the photo frames. Arrange some pretty pictures photo frame around your mirror to a dressing table feature wall. Just make sure everything's framed, properly. Image Source - drivenbydecor.com
Pin it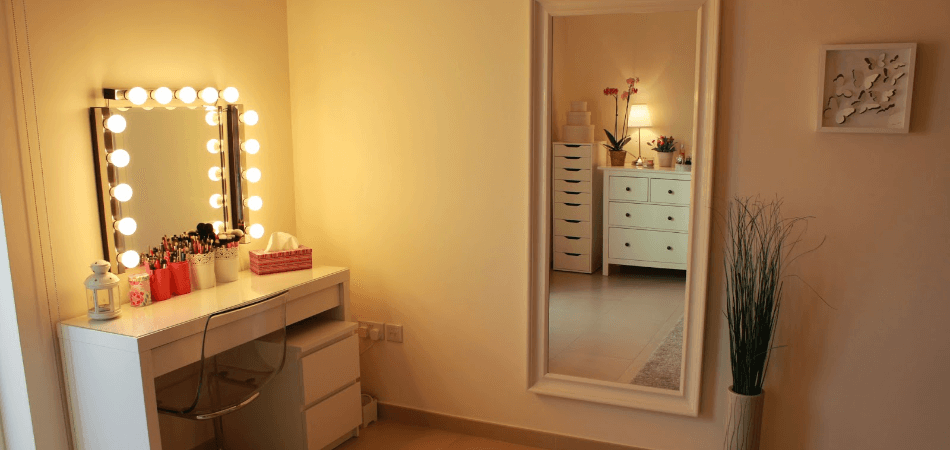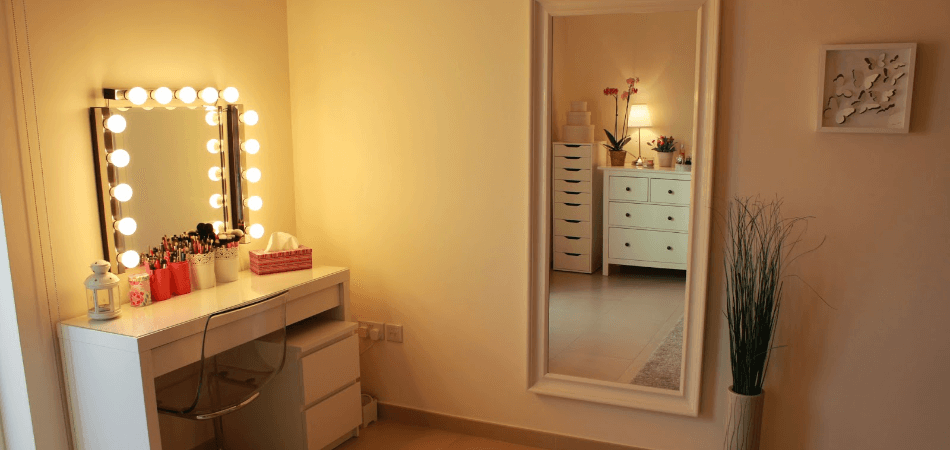 4 of 5
Add more beauty with fairy lights
If you want to create something unique for your dressing table, try the classic theatre dressing room style. Buy some chunky fairy lights from the market and drape around your mirror. 
Image Source - everylittlethingstudio.com
Pin it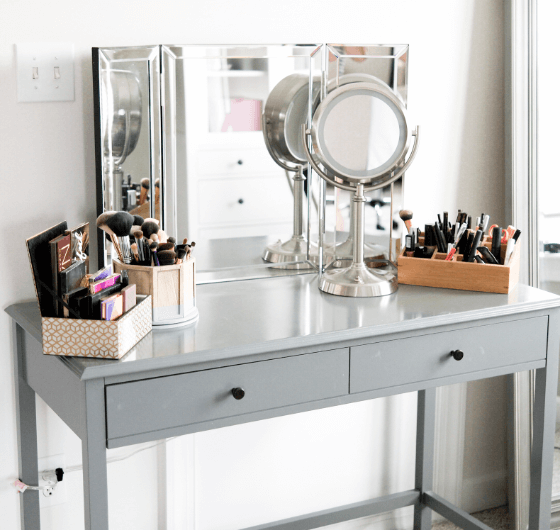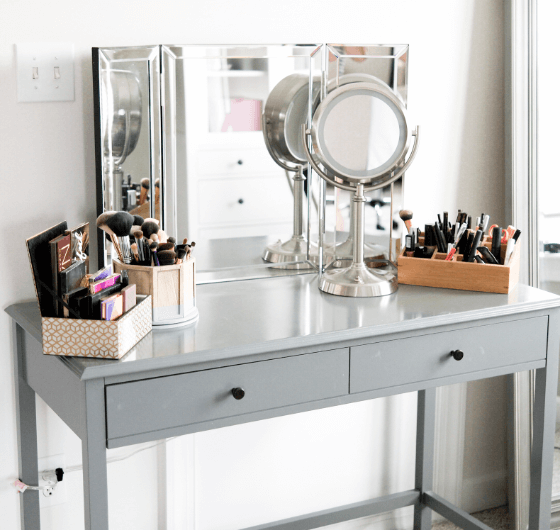 5 of 5
Use a tray for everything
When you're getting ready in a rush, you want everything within reach. A simple trick is to contain the clutter in a tray. Use a decorative tray to separate makeup essentials from each other and any stuff that doesn't fit can be stashed away in the drawers. It will make your space look cleaner.