Your bedroom is a reflection of your personal style. It's the most private space in the house Our ideal bedroom has a wardrobe and a bedside table to keep all the important things at hand. If your bedside table is well-stocked and clutter-free then it can save you the trouble of getting out of bed again and again. So why not try some of our ideas and make over your bedside table today?
Keep it minimal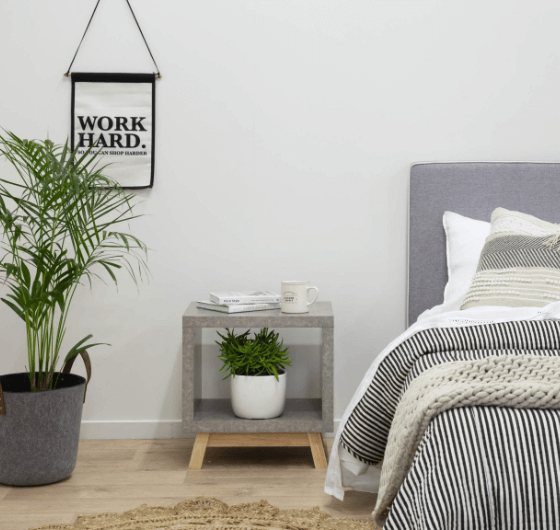 Less is always more. If you have a small side table, keep it as simple as possible. You can keep the essentials such as alarm clock, water bottle, or mobile.
Let there be light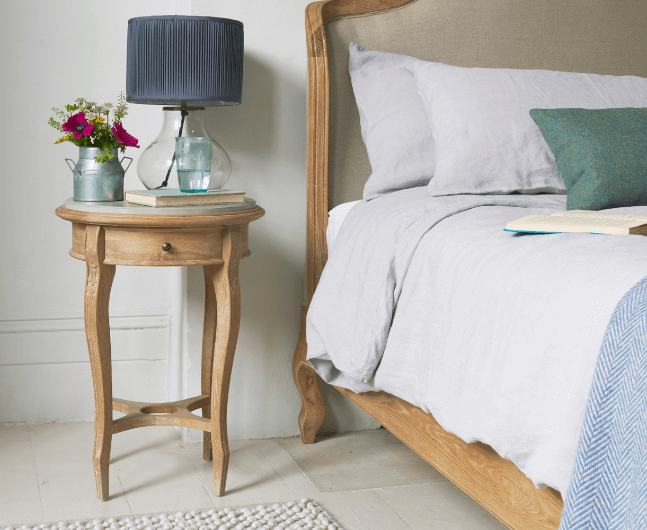 A table lamp can be an essential accessory for your bedside table. Choose a lamp that matches with your interior style without taking up too much space. Place your lamp before any other items, and position the rest of your essentials around it. It will work as your anchoring point.
Bring in art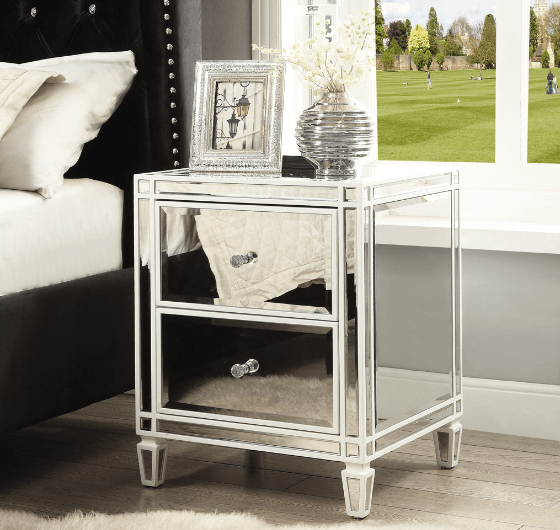 Decorate your bedside table with a frame of a family photograph or a treasured piece of art and place it on your bedside table. This will allow you to wake up to your favourite artworks which you want to be admired every day!

A pile of books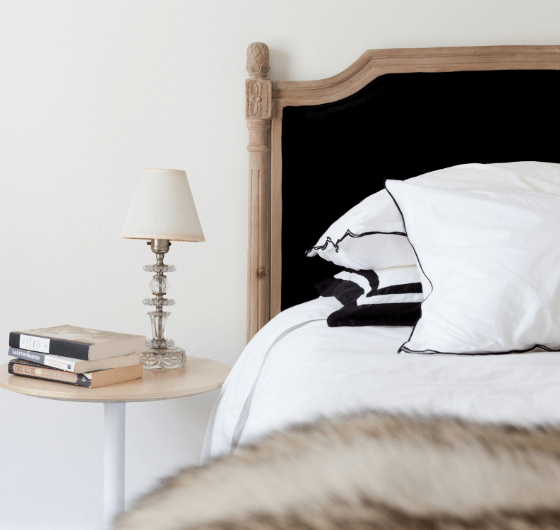 One of the most favourite ways to unwind after a long and tiring day is cosying up in bed and reading a book. So, why not make them the star of the bedside table decor? Pile up a few favourite books and use them to create height and interest to your bedside table.
Keep it real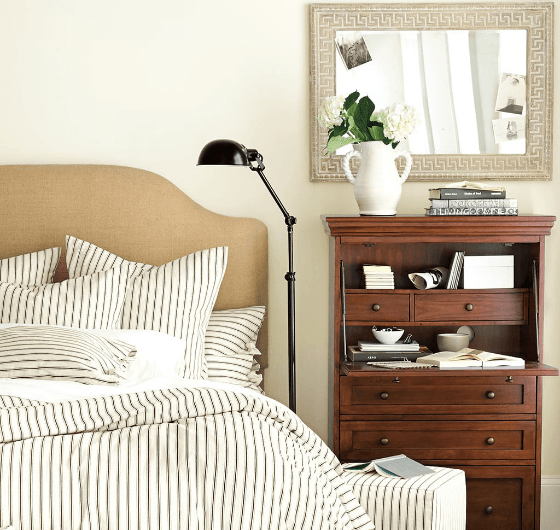 If you want more storage to keep essentials near your bed, don't be afraid to choose a bedside table that has drawers. It will be a perfect solution for hiding those items you don't want on display. Leave the top of the table clean and clutter free to show off your art pieces. If you don't have drawers then you can use decorative boxes or a decorative bowl to hide away your bits and pieces