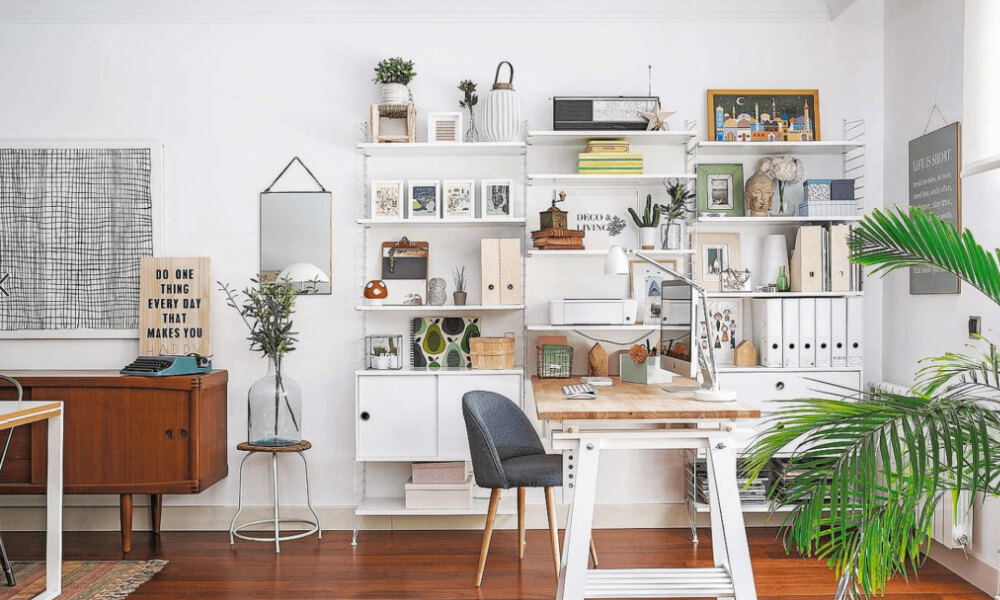 Pin it
8 Clever Ideas for a Stylish and Organized Home Office
If you're under this impression that you want an extra space in your home to set up an office space in your home, then you're wrong. Home office spaces can emerge from a spare corner, a cabinet area, or other areas you never imagine to explore. These clever home office ideas prove you don't need to give up your home office space just because you live in a small space
Pin it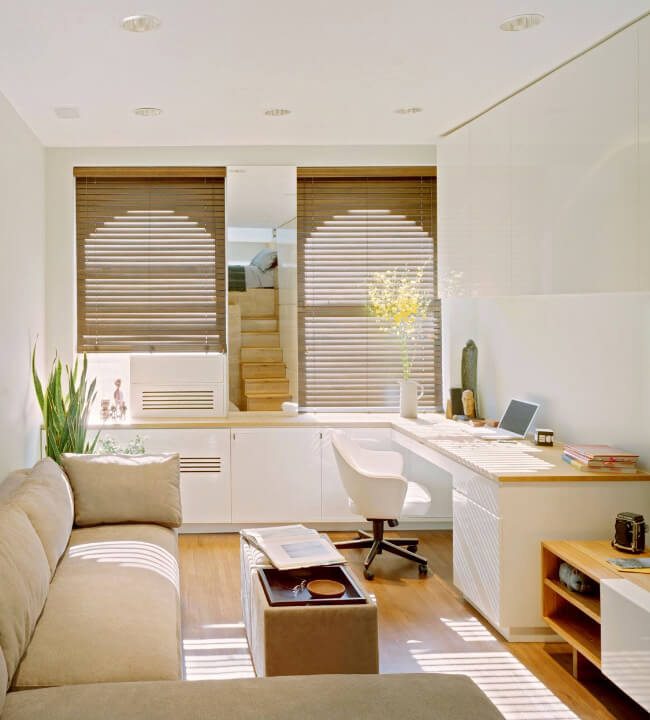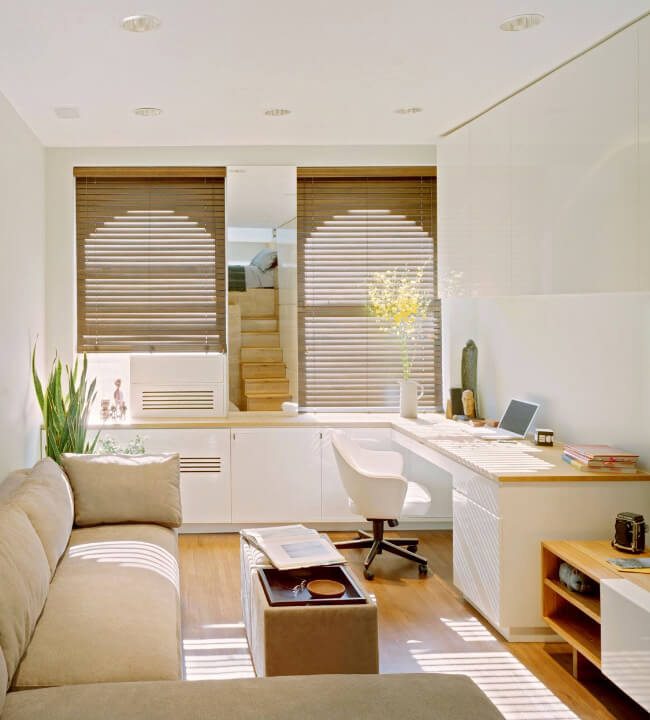 1 of 8
Create a Living Room Office with Style
In this small living room, switching up the furniture arrangement created enough space for a workspace. You can put the office desk nearby the window and can feel room open and airy instead of crowded and restricted. So, it's time to give it a shape and get the most out of your living room.

Pin it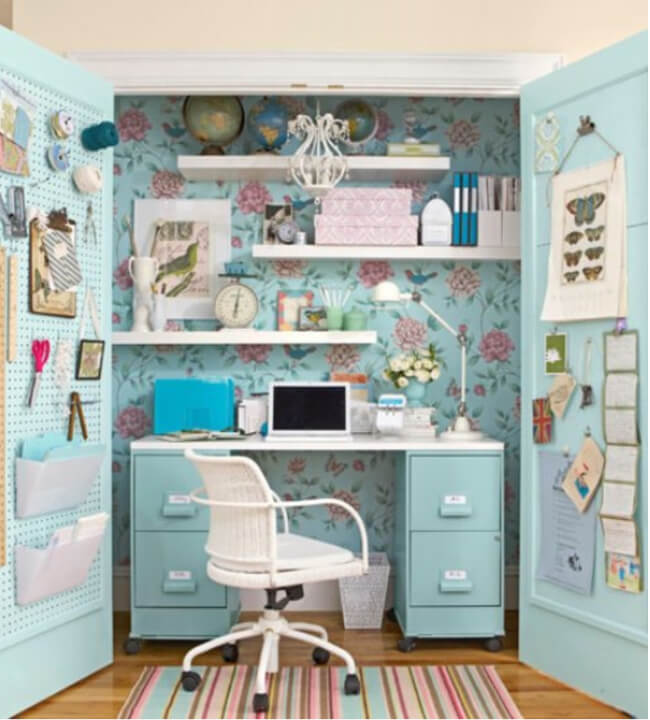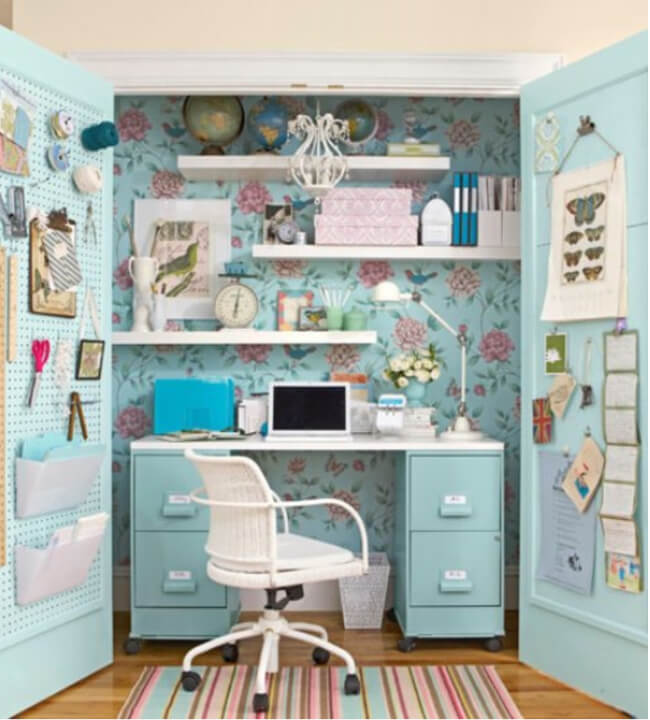 2 of 8
Take Over Your Closet
In this room, a spare closet became a home office. The closet above it makes room for files, books, and a computer. The best part of this space you need a half space of any room and whenever you want to quit working, you just need to shut the door and can keep the office out of sight.

Pin it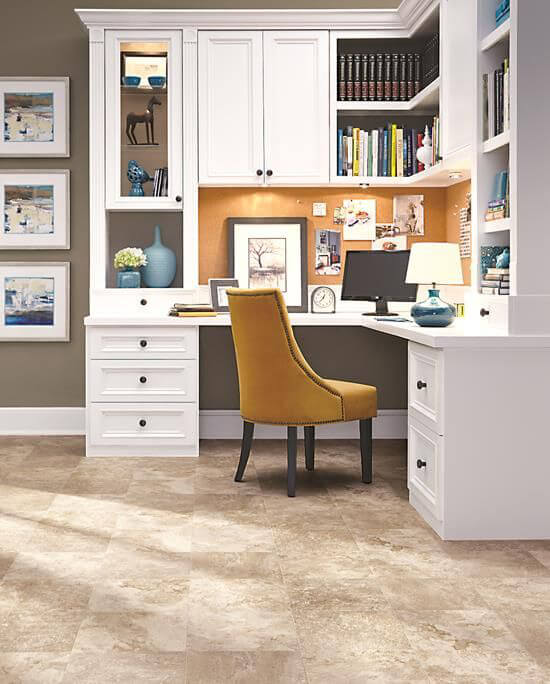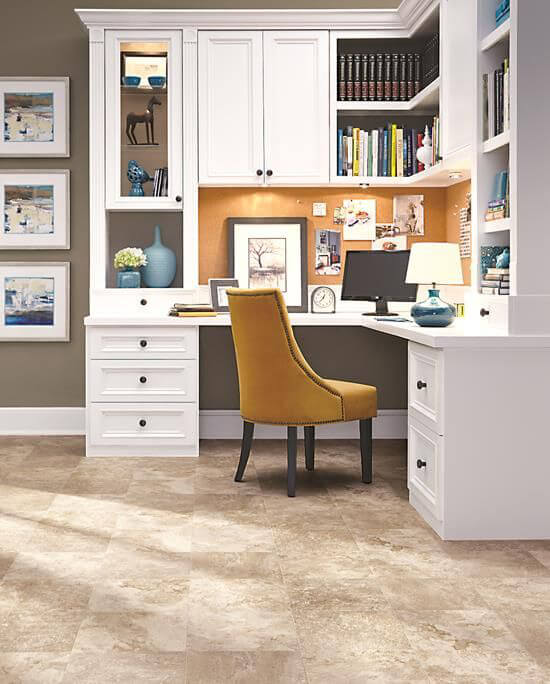 3 of 8
Got a Corner? Work It.
Any corner can accommodate a workspace. You just need to grab a table, desk, and a few office accessories like a desk lamp or storage bins. So, what are you waiting for? Now you have an empty spot to retreat to for working on office work.

Pin it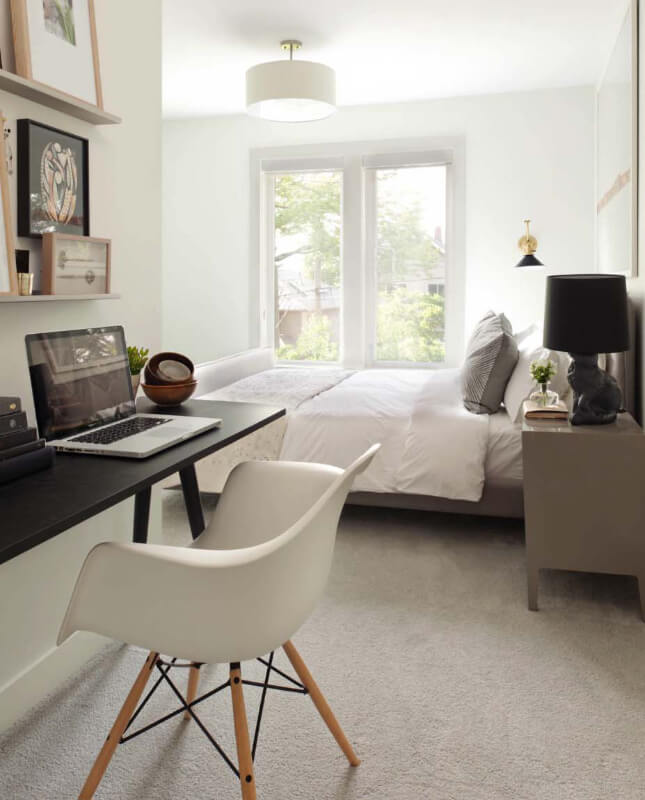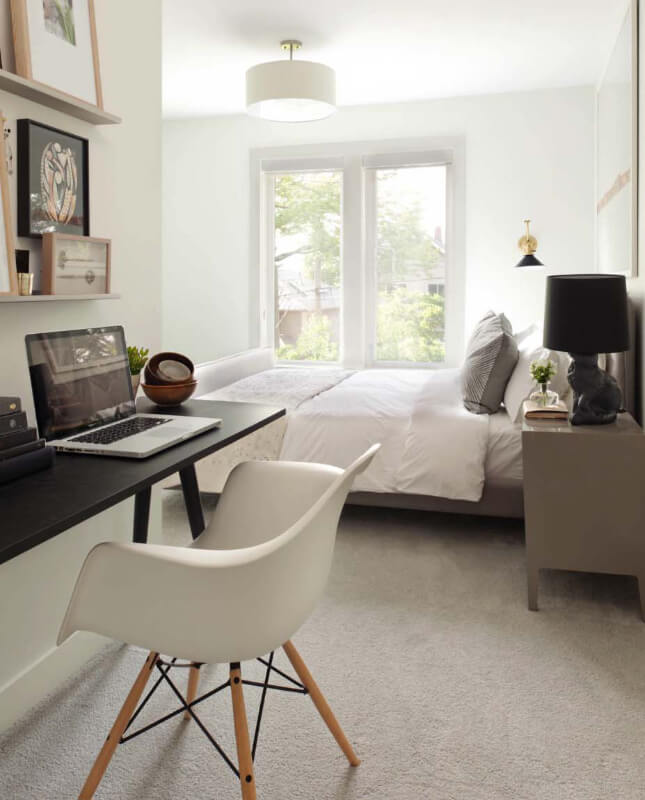 4 of 8
Make the Most of Your Bedroom
We're sure many of you feel it's not a great idea to create an office space in your bedroom. The answer is: why not? A narrow desk can work as a bedside table as well as a workstation. This type of desk will be less obtrusive but still, have space to accommodate a laptop and any other necessary materials. You just need to keep things clean and simple when creating an office space in your bedroom.

Pin it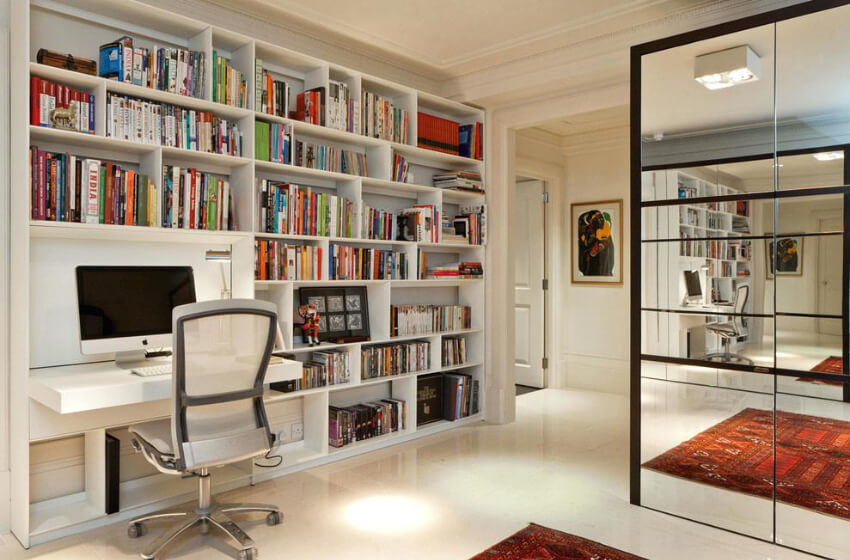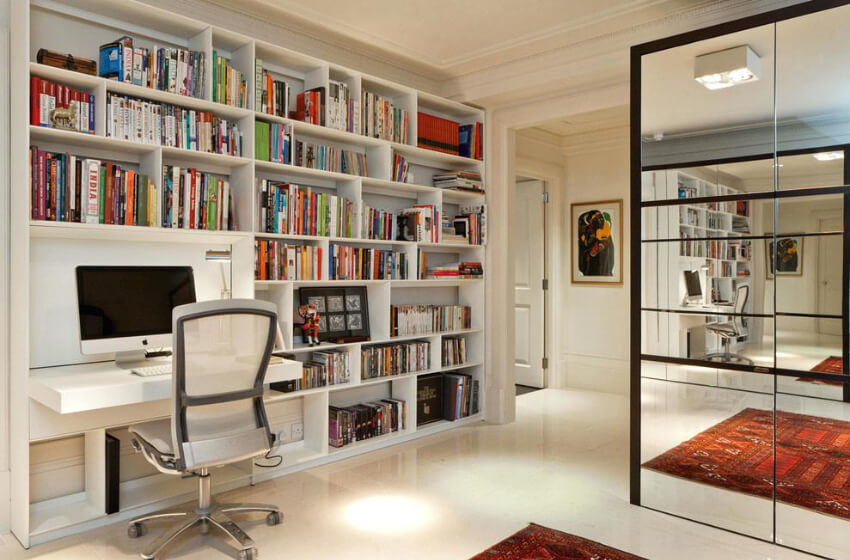 5 of 8
Put a Desk into Your Bookshelves
Remove a section of bookshelves to house your personal computer, then use a miniature sliding door so that you're not always reminded of that looming Friday task deadline. Tips? Right away!

Pin it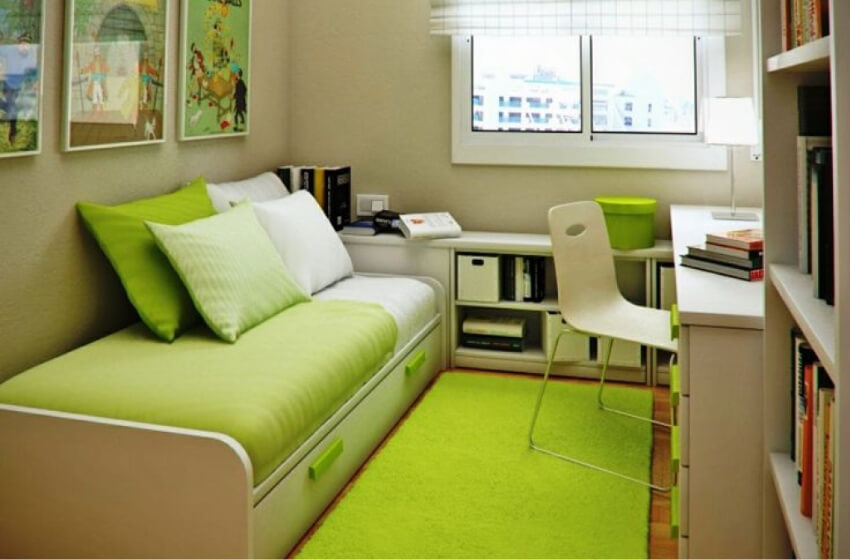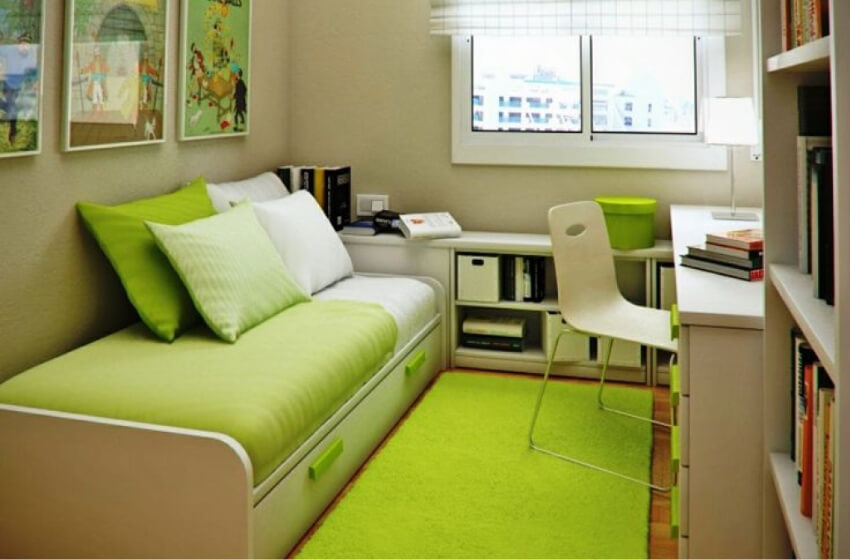 6 of 8
Guest Room to Work Double Duty
For many of us, having a home office and guest room are luxuries which we can hardly afford in small apartments. Therefore, you can try your guest bedroom for office work. A corner table can be used as a desk and add chair where you can complete your task. Just organize the things and conquer!

Pin it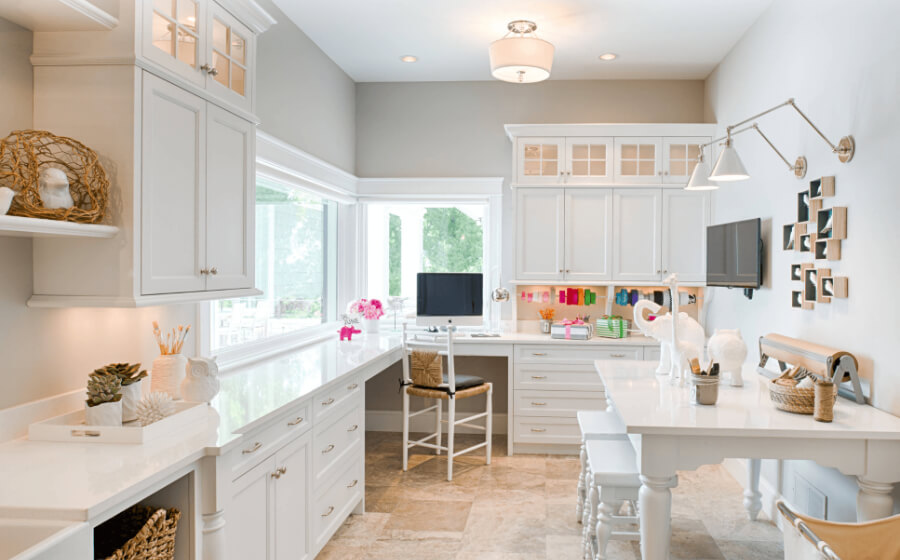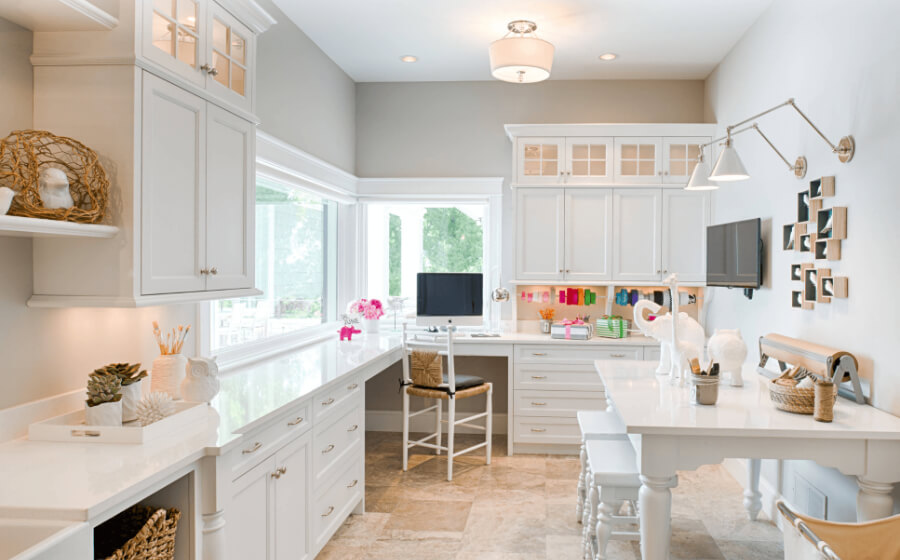 7 of 8
Kitchen on One Side; Office on the Other
A simple change in a room can divide a space without making it feel out of place. You can choose the perfect place for your office space in the kitchen. A dead space could be an ideal space for an office. get the most out of your kitchen with an empty wall, a table, and a chair.

Pin it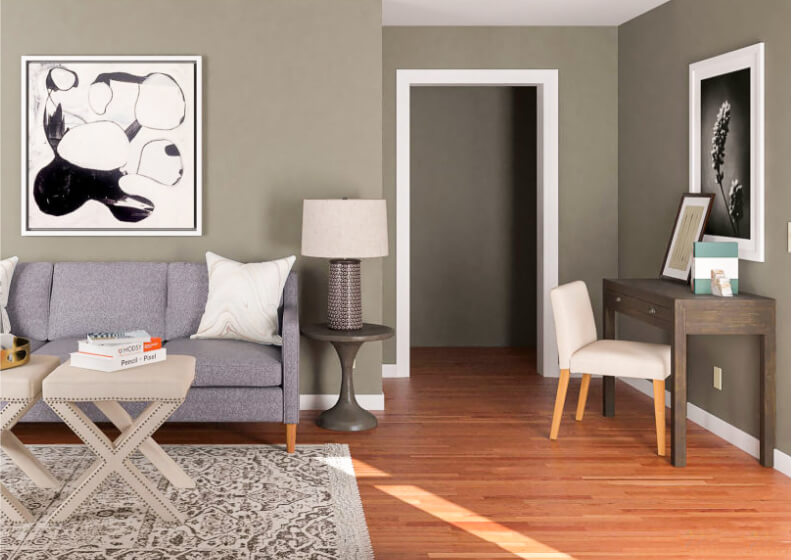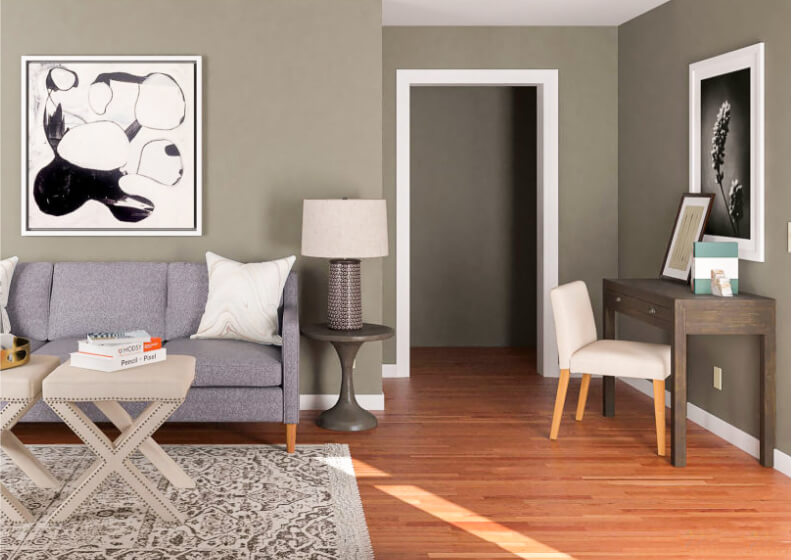 8 of 8
Fit Your Desk into an Entrance
A console can work nicely as a desk. Such type of desk is often narrow enough to be placed along walls near an entrance. This is surely a simple and functional office spot.