If you're reading this article, you're one of those who just can't imagine living without a dog or cat. But you also don't want to compromise with your personal style in order to have room for your four-legged pet. Thankfully, you don't need to. Just consider what your home style is, then accordingly furnish your home in pet-friendly ways. Keep reading article to find out how
Choose Durable Floors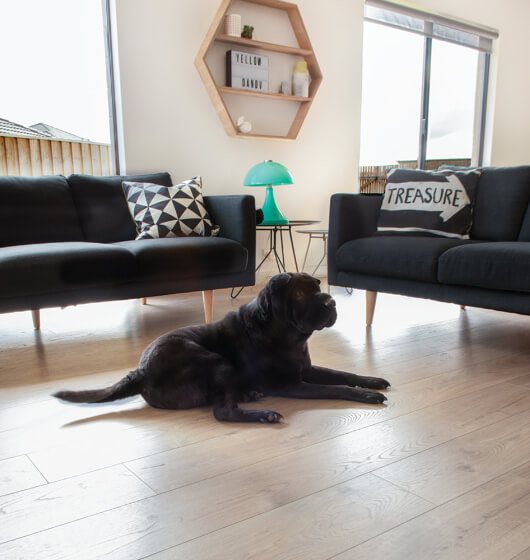 Pets, paw prints, and piddle: You need hard-surface flooring like laminate flooring or painted concrete and stone or ceramic tiles because it will be quite easier to keep clean and stain-free than any carpet.
Also Read: How to Build a Budget Smart Home
Choose Slip-Proof Area Rugs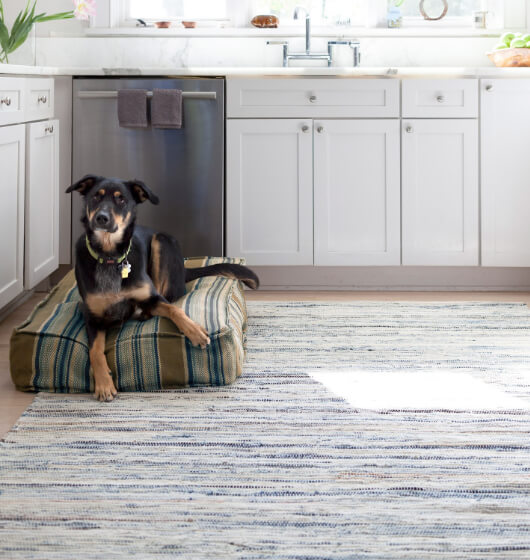 Area rugs not only enhance a room but also protect floors from pet's claws and stains. You can choose wool which can protect your pet against slipping on polished floors.
Install Pet-Friendly Carpet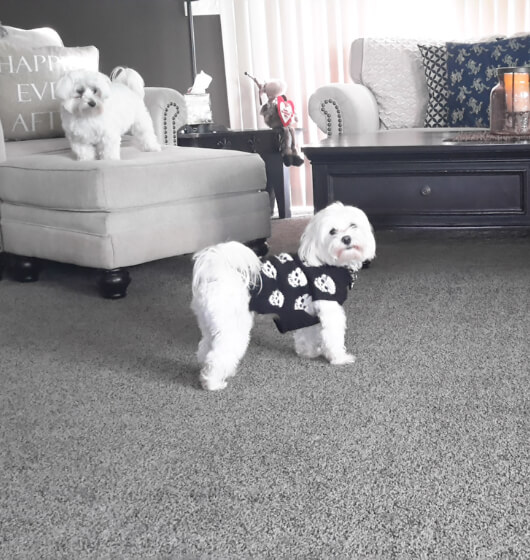 Let's be honest; pets spend a lot of time lying on the carpet and doing nothing.  Carpets are safer for your dog or cat as it offers a non-slip surface for moving around and it absorbs sound and reduces the clicking of claws on a tough surface. You can look for darker tones or multicolor patterns carpet. 
Also Read: Houseplants to Grow at Home
Get Some Furniture for Your Pet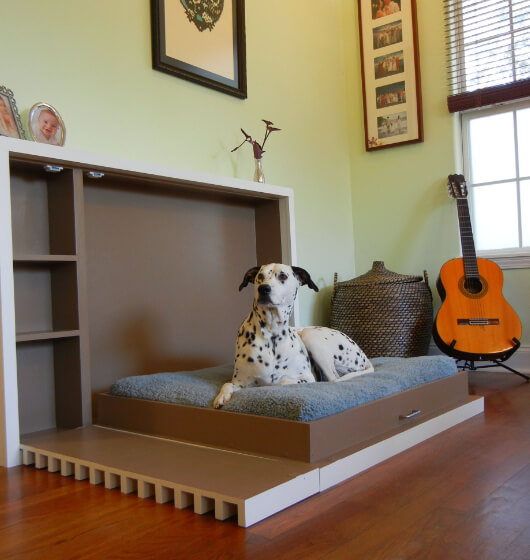 If you want to avoid scratches on your sofa or you want to avoid your fragile collectibles to be safe, then its time to buy some furniture for them. Look for a cute little bed for your dog so that he/she doesn't feel to sleep on your bed.
Make an Entryway Door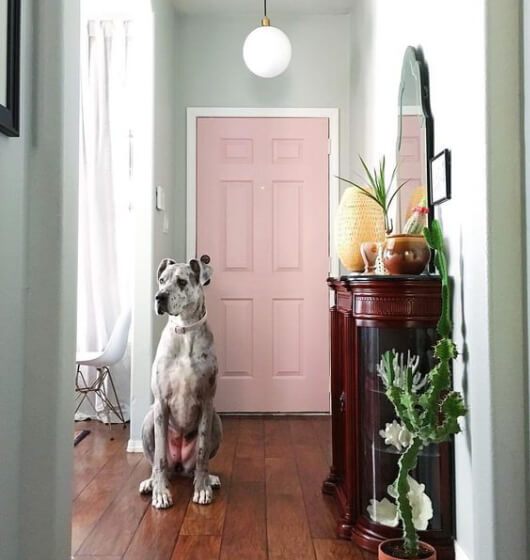 You can install an entryway door so that you can have an entrance space in which you can dry off and wash down your pets before they can enter the house.
Dark Colour Fabric Couch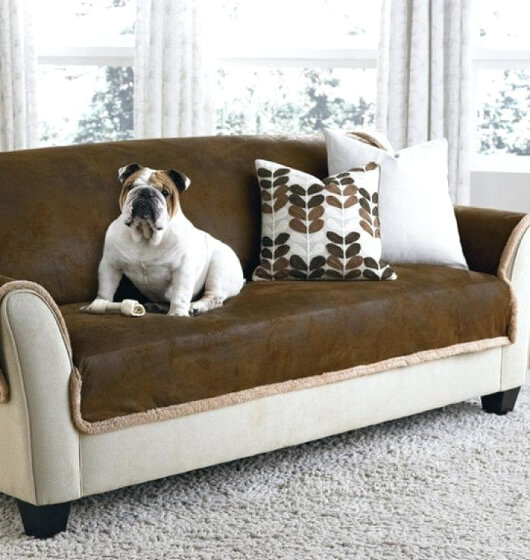 Choose dark color couch for your furry friend so that you can mask your furry friend's hair.  Every time your pet hops up on his favorite couch you don't go running to get lint roller for best results. 
Also Read: Home Staging
Light Curtains to Enjoy the View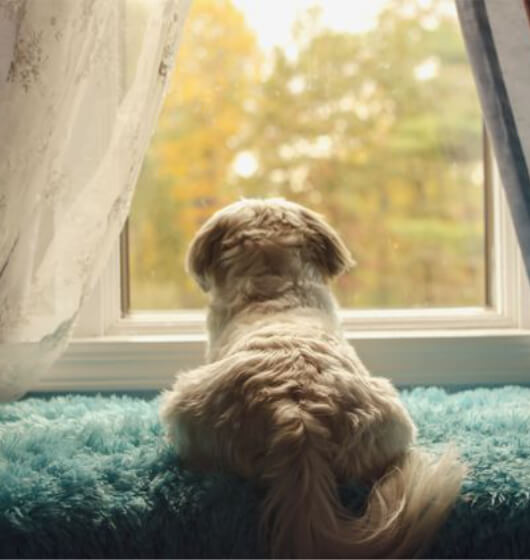 Every pet loves to stare the window to watch for their owners coming home and to laze around in the sunshine during sunny days. Opt for lightweight, sheer fabric curtains that will be helpful for them to enjoy their view.