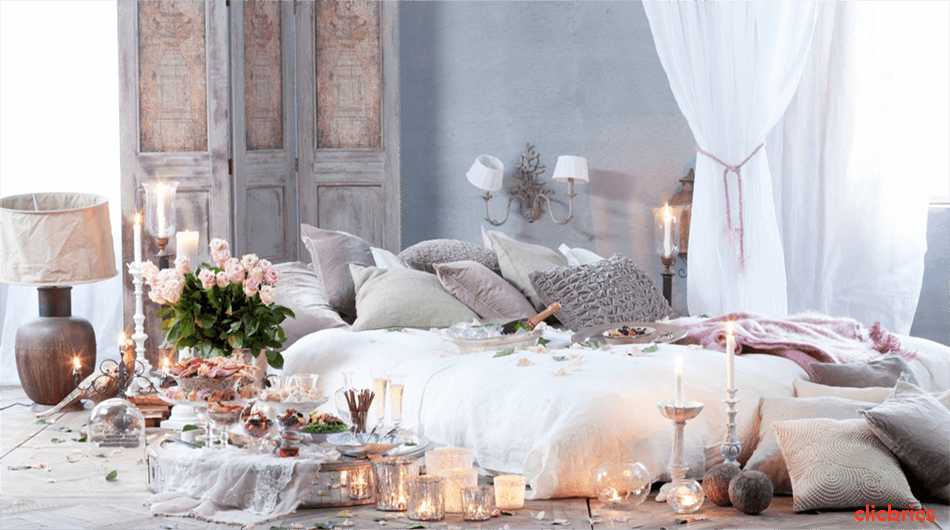 Pin it
Valentine's Day: 12 Romantic Bedroom Ideas Your Partner Will Love
Valentine's Day, a day of celebration of love, is just a couple of weeks away now and before you think about it, the big day will be at your doorstep. To make this day special, you need to show your love by decorating the bedroom for your partner. So read on for tips on how to create a romantic bedroom for valentine's day  to woo your partner.
Pin it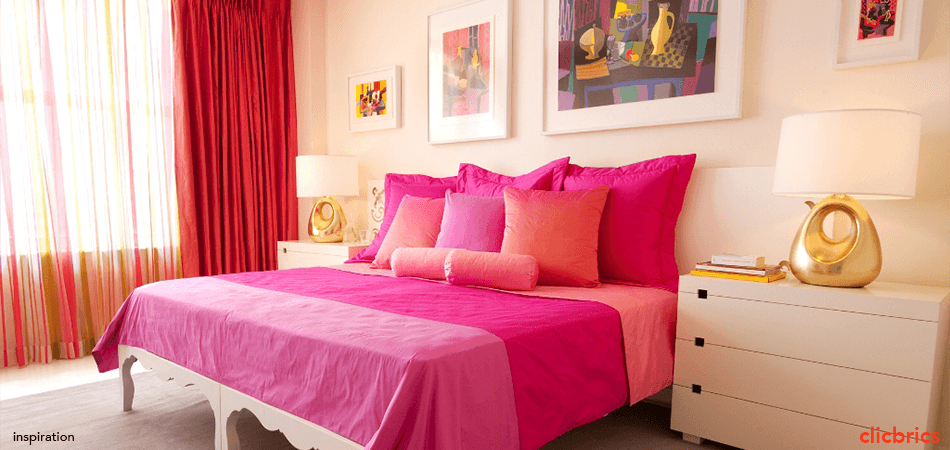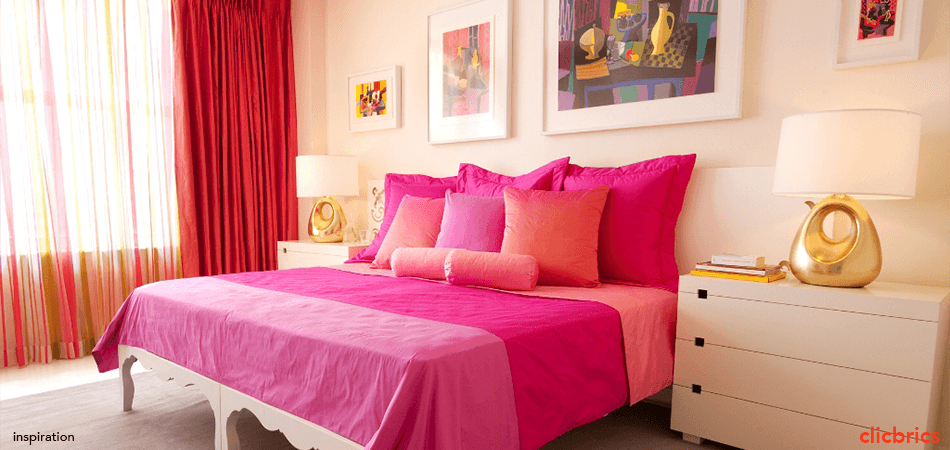 1 of 12
Clean out all clutter
You can't decorate a romantic bedroom without clearing out clutter around your bed. It's that simple! Take out everything that needs to be trashed or recycled. Once the room is neat and tidy, you can start adding all the special accent details.



Pin it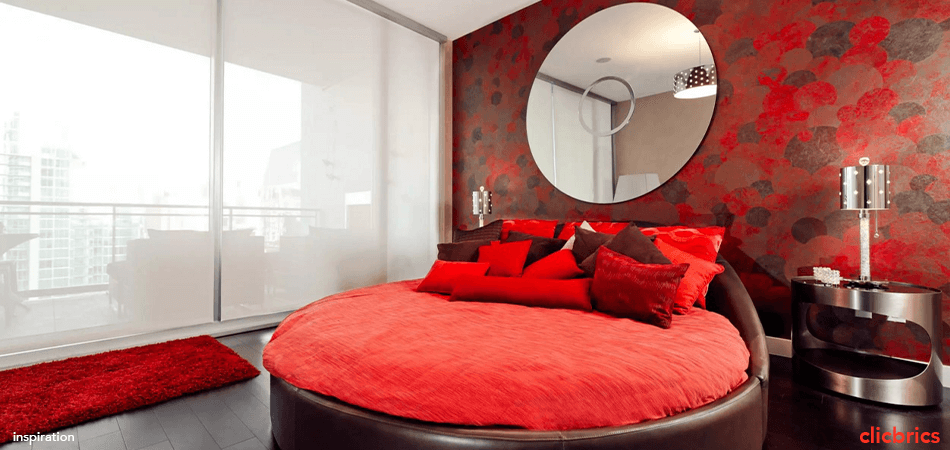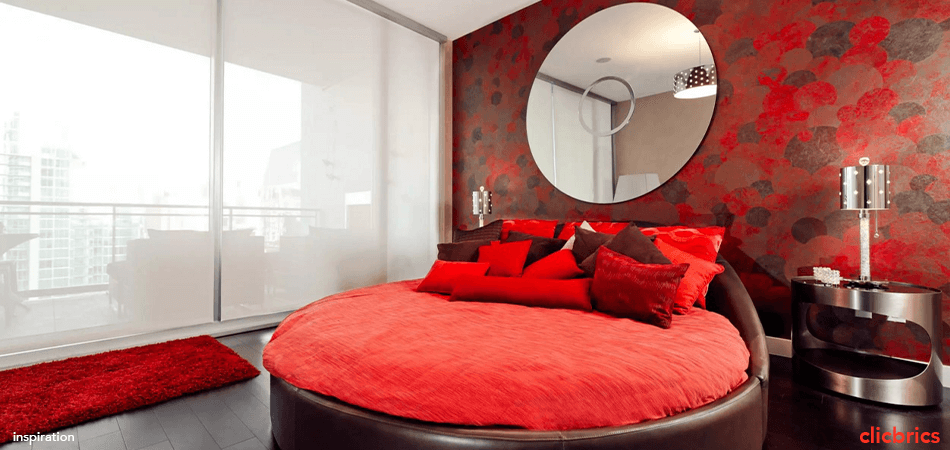 2 of 12
Re-invent the bed
Valentine's Day can be the opportunity for you to get rid of the old, bed and get a new one with a more innovative design. So, if you are looking to try some unique design, there's nothing like a round bed for your bedroom.  If you do not want to change your bed, you can reinvent the bed you already have. You can try a new headboard or adding ceiling canopy curtains.
Pin it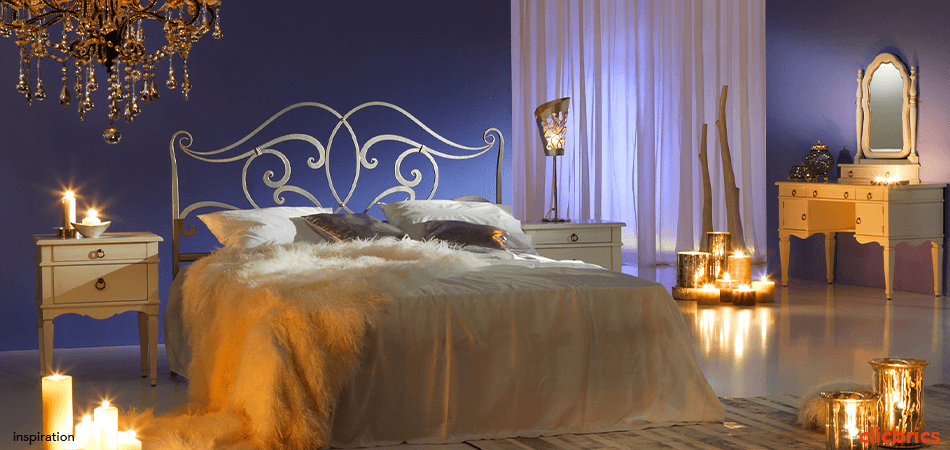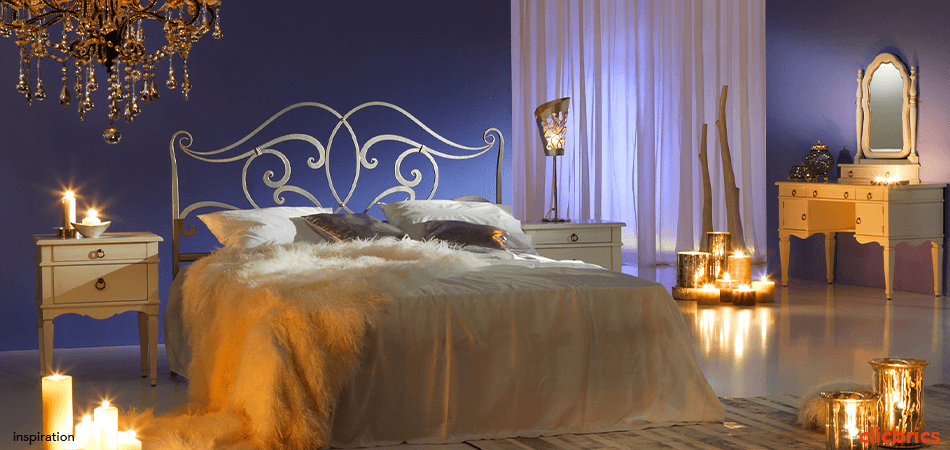 3 of 12
A dreamy room with candles
Candles can be very effective option for lighting to spice up the romance in both of you. Place lightly scented candles in the corners of bedroom for the more pleasing visual.



Pin it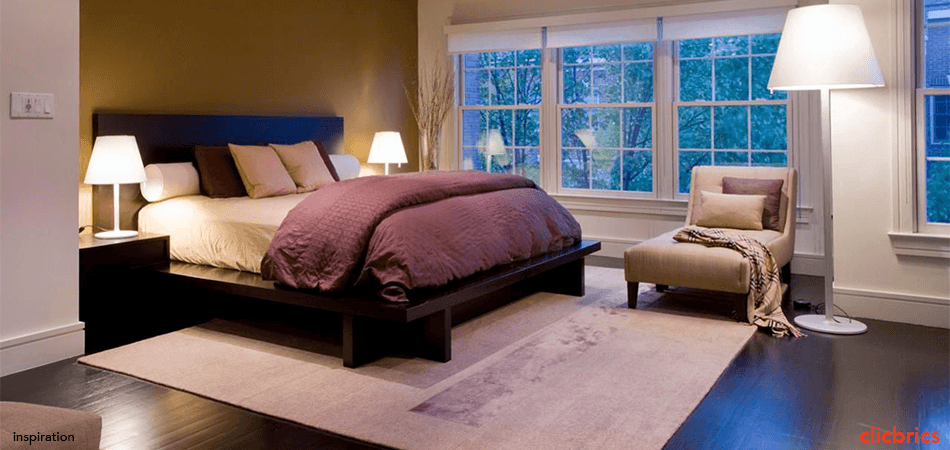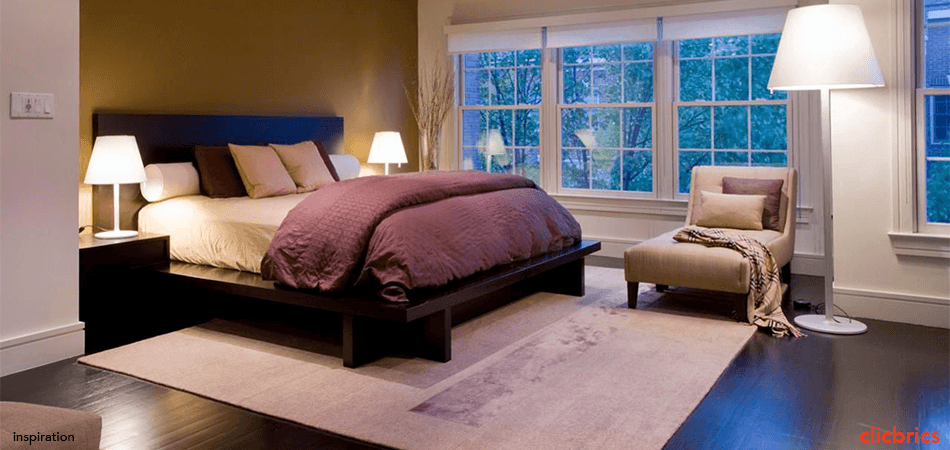 4 of 12
Create romantic lighting in your bedroom
It's time to ditch the big light on the ceiling –it can be unflattering as well as just too bright. Use dim lights and soft glow bedside lamps to create a soothing ambiance and set the romantic mood.



Pin it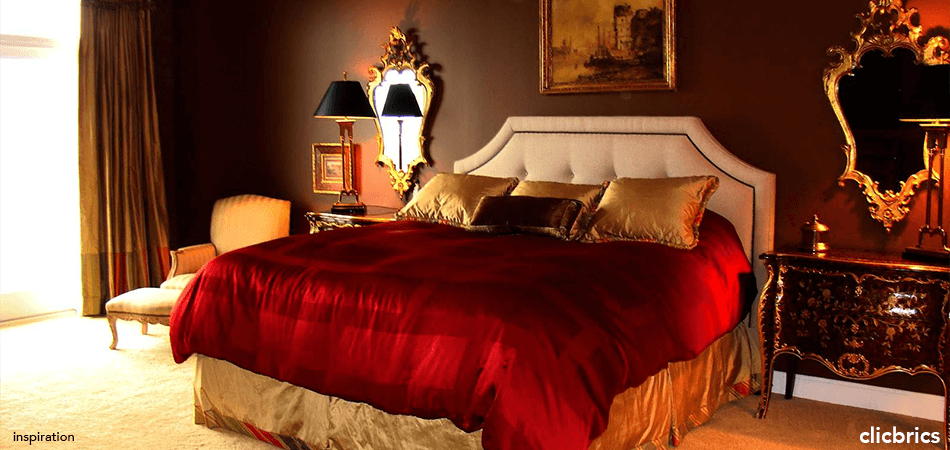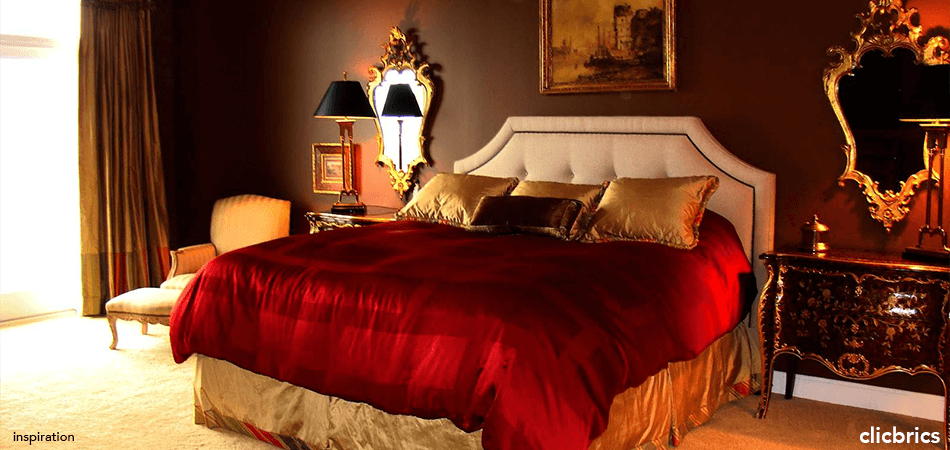 5 of 12
Red makes everything right
If you want to earn extra lovey-dovey brownies point from your beloved, use the colour of love - red colour in your bedroom. Use some new pillow covers with red bedding for the celebration of love or you can decorate your bed with red flowers.



Pin it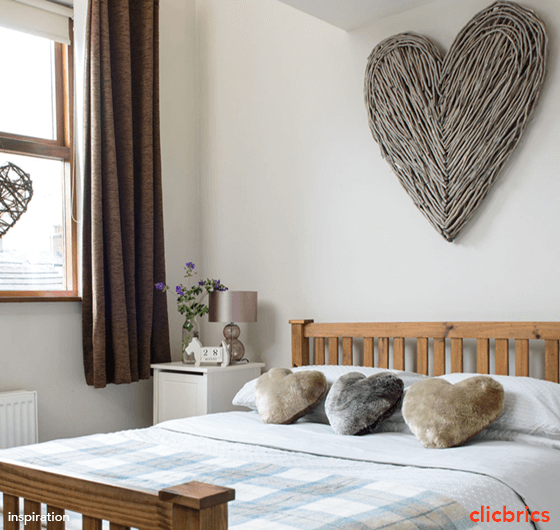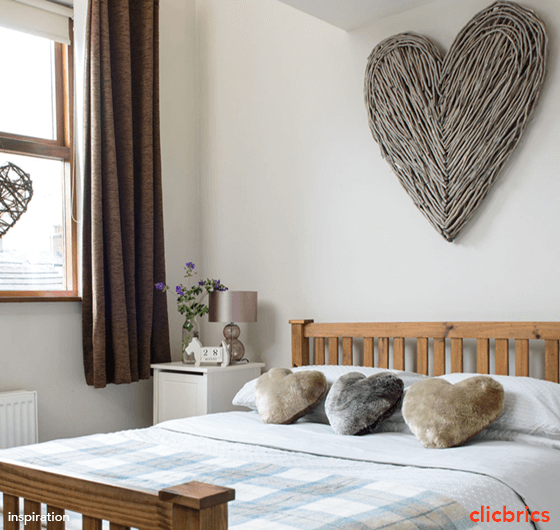 6 of 12
Art Attack
Today, the heart shape is recognized as a symbol of romantic love then why not use this shape on a wall to declare our love? Try heart shaped motif on wall and it will not give this charming peace a distinctive look but also will give a customised feel to it.



Pin it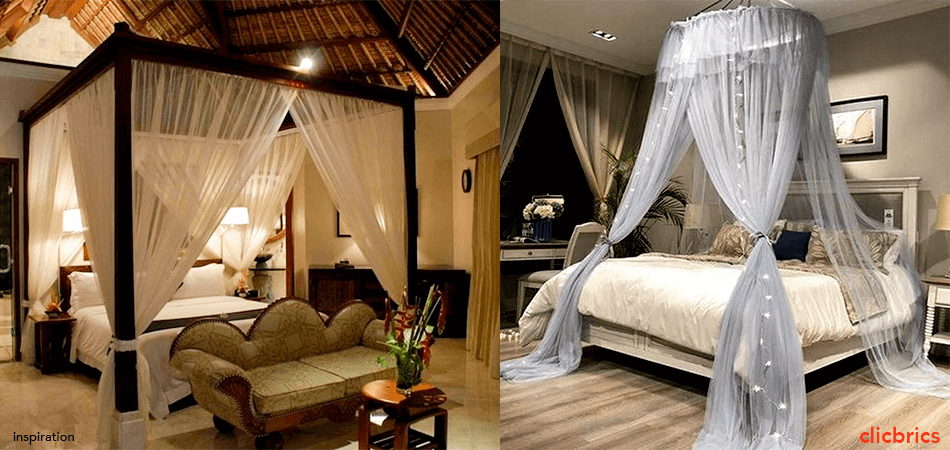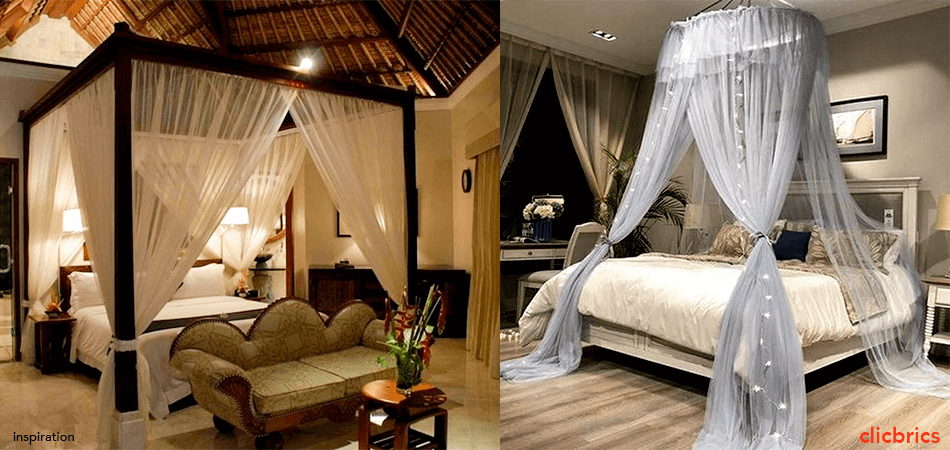 7 of 12
A romantic canopy bed
If you want to make your bedroom more romantic, you can add a canopy bed. Canopy beds are romantic and can easily add a certain charm and bring intimacy in the bedroom.



Pin it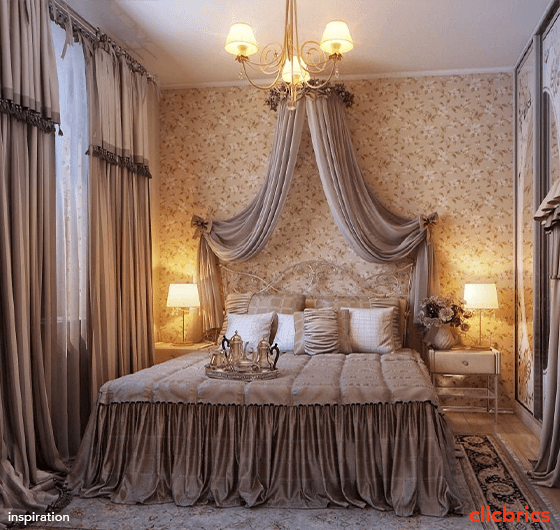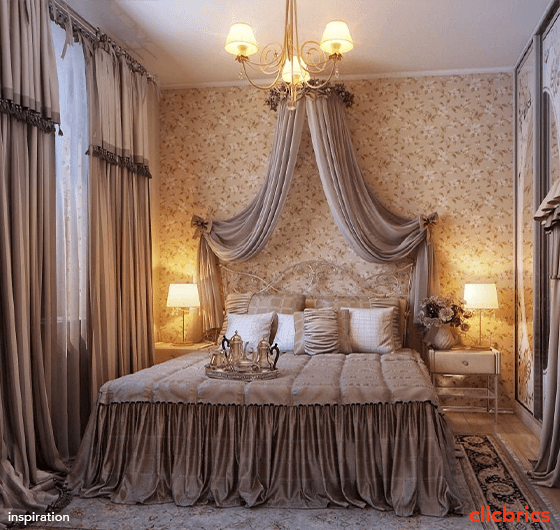 8 of 12
Quality shades
Good window treatments can add a zing to the romantic appeal of the bedroom. Draperies or curtains that block out unwanted light and add a layer of warmth to the room.



Pin it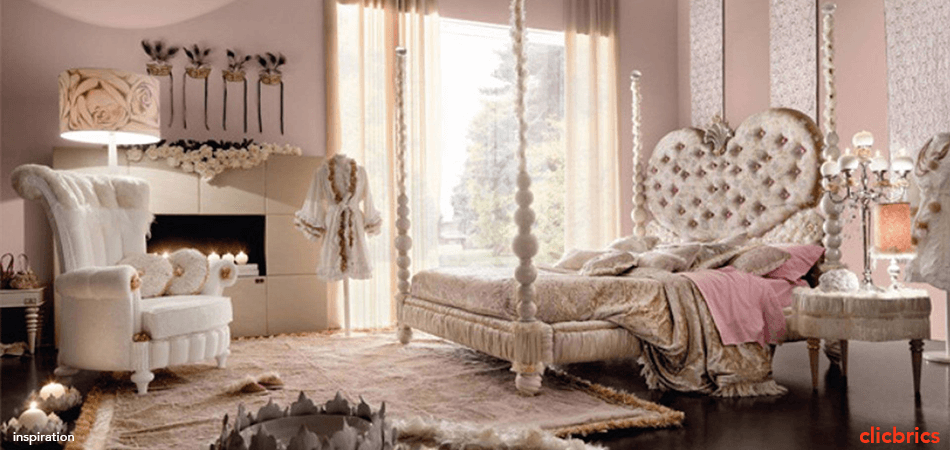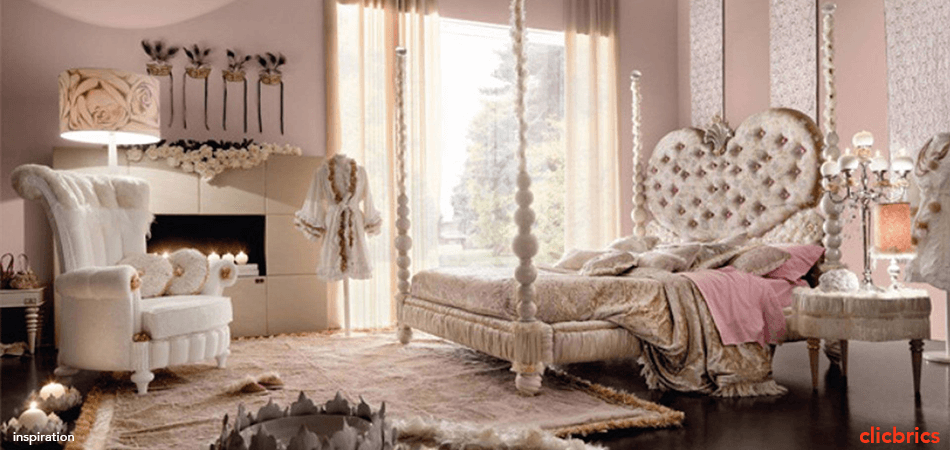 9 of 12
A special headboard
You don't just see a red heart shaped pillow on your V-day but you can also have a red headboard specifically for this occasion. A headboard is the focal point and can change the vibe of your bedroom instantly.



Pin it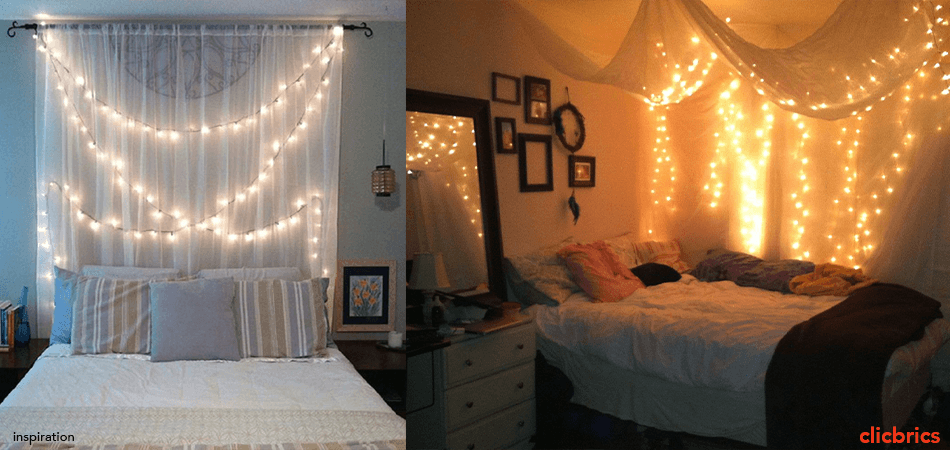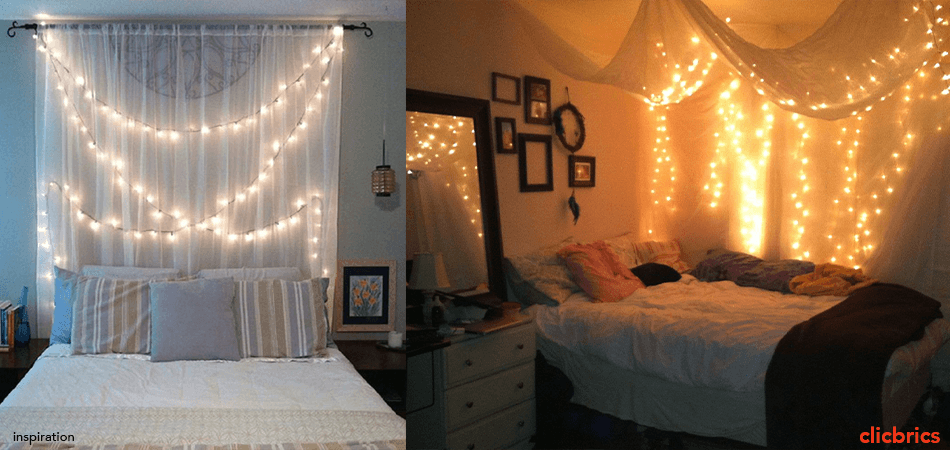 10 of 12
Create a romantic ambiance with string lights
String lights are a great way to make your space feel cosy and can instantly turn your bedroom into a romantic paradise. It not only creates a unique element in your bedroom that isn't completely magical, but functional as well.



Pin it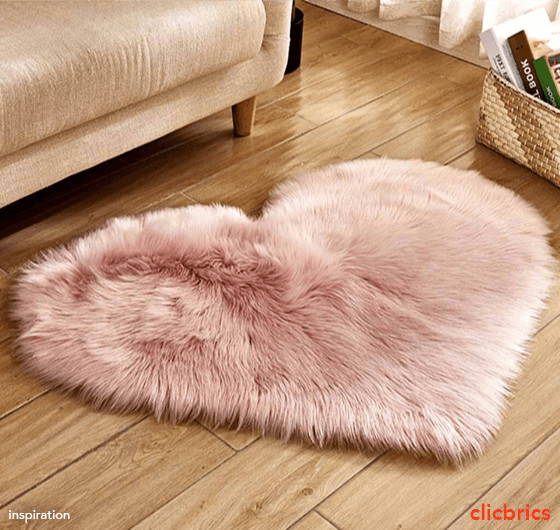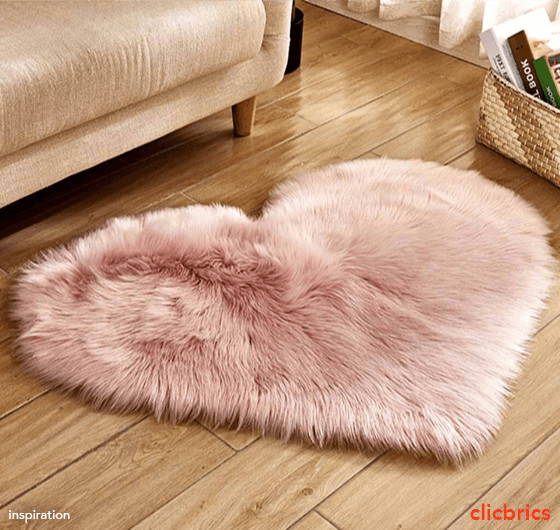 11 of 12
Soft flooring
You can create a romantic ambience by adding as much fluffiness as you can! A bedroom is a place where you and your partner walk around barefoot, and it isn't going to give a romantic feel if they're in pain! It's time to bring soft, fluffy rugs in your bedroom. That's all you need to do!



Pin it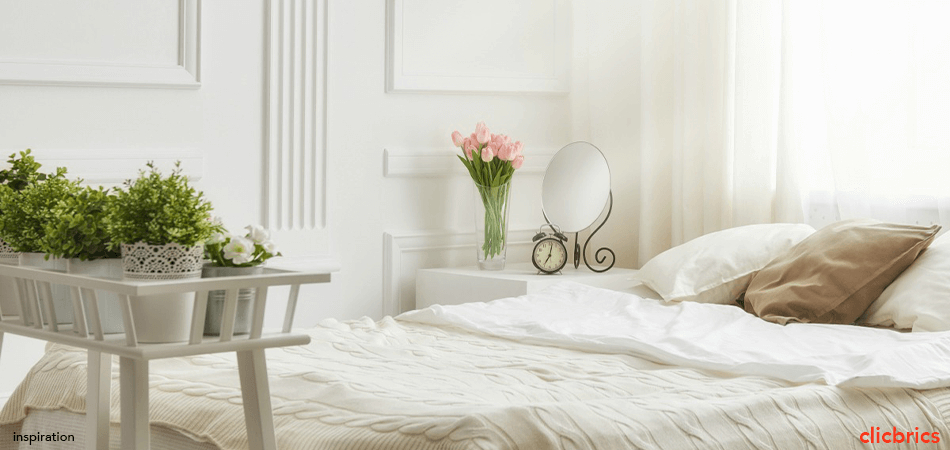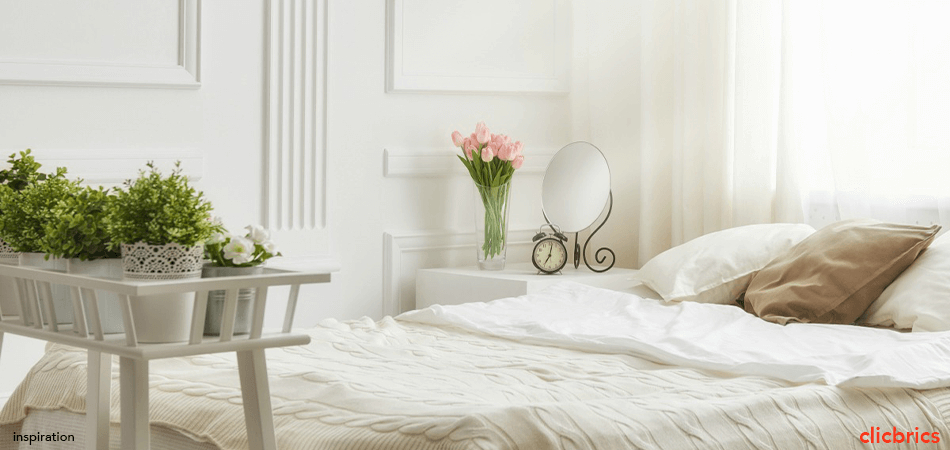 12 of 12
Incense
The way a room smells is extremely  important to take into account when decorating a romantic bedroom. There are several effective ways you can counteract any issues, though. The first is to add natural elements like plants and beautiful flowers in the bedroom. Add a pleasant aroma throughout the room by using incense or even a candle/scented wax melts.