Table of Content:
People enjoy going to village houses because they consider it an opportunity to escape the hustle and bustle of city life and enjoy a more peaceful and relaxed atmosphere. These homes have a closer connection to nature, with access to fresh air and greenery. If you also want to indulge yourself in a peaceful environment, you can seek help from our well-curated
village house design
ideas. 
Each village house design in our blog is well-suited to provide you with the rural, peaceful lifestyle you crave. 
Village Home Design Ideas
The below-mentioned village house design ideas will provide a glimpse into traditional lifestyles. They will offer a sense of community and social connection, with opportunities to interact with residents and participate in village events and festivities.
1. Traditional Indian Village House Design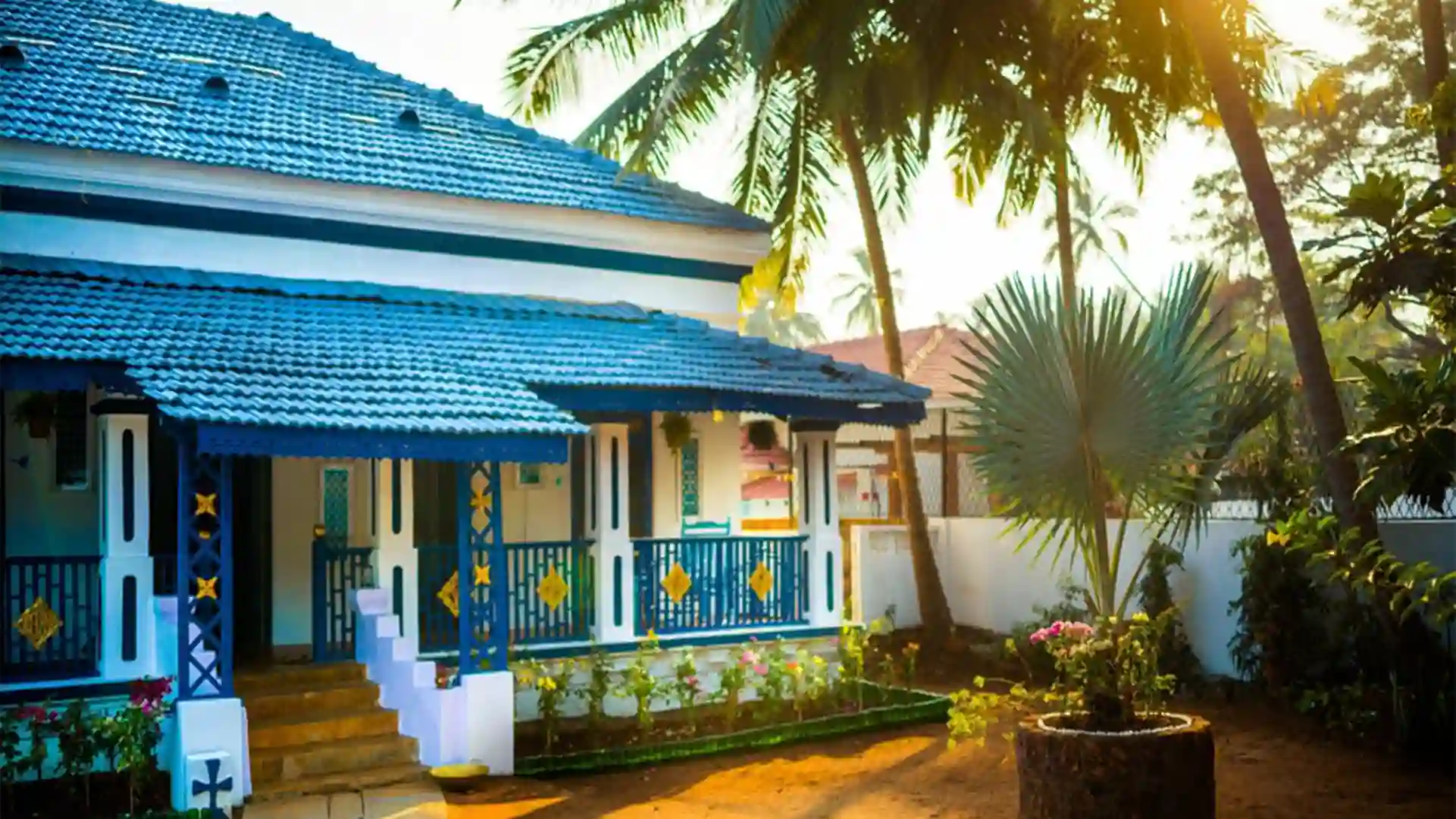 Source: Homelane

Traditional Indian homes have a classy outlook that complements the urban environment well. Even a single-floor design consisting of a four-room provides a distinctive appearance of vintage and contemporary. In India, you will find simple rooflines with small windows placed along them. You can construct a single-storey or multi-storey simple home design in the village and take your family for a weekend getaway there! 
2. Modern Home Design For A Village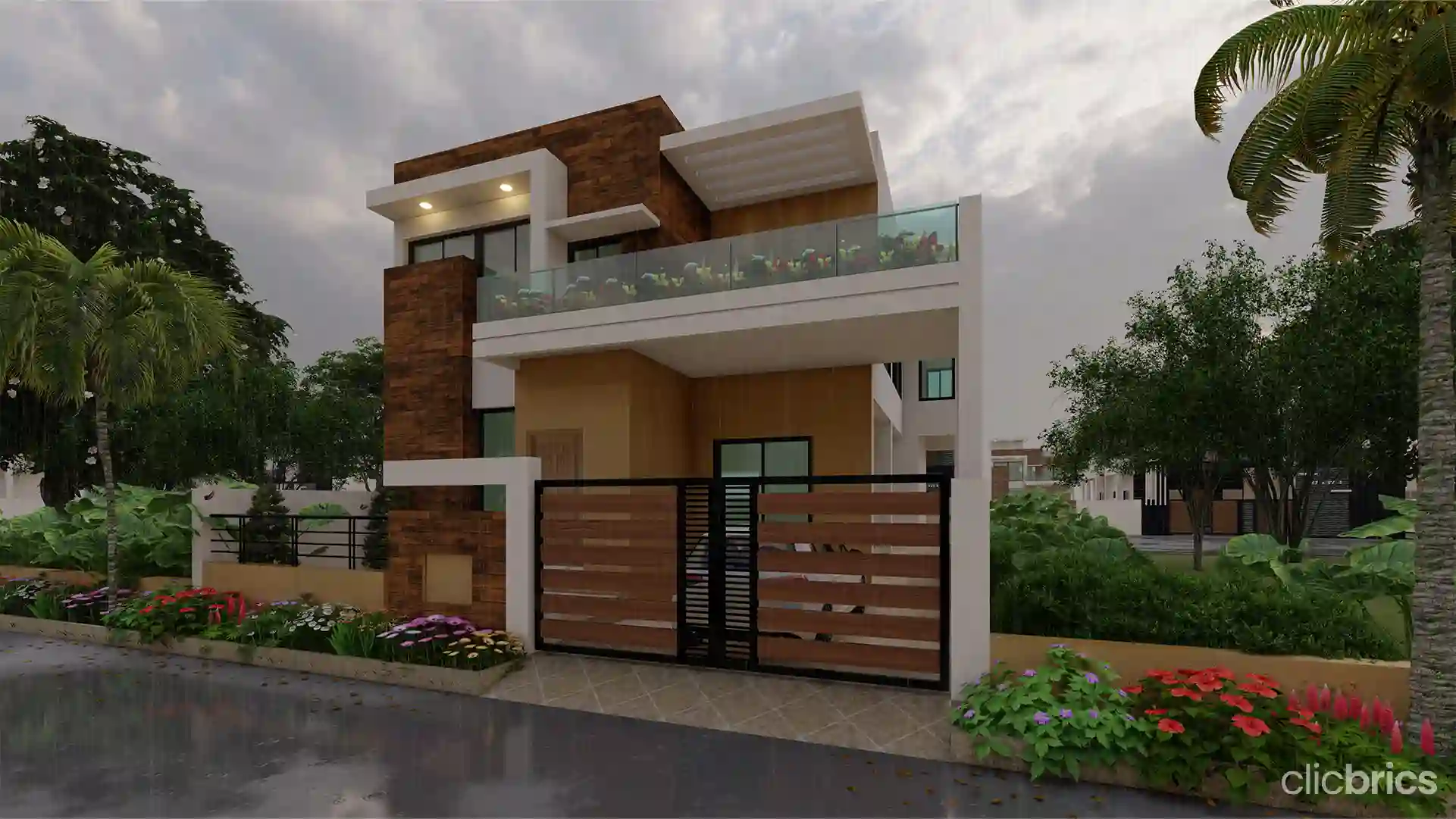 If a sizable plot of land is available in your village, you can use it to build a huge house. Given your large living area, you will have an excellent chance to decorate your home to suit your tastes and modernize it any way you like. 
3. Kerala Style New Home Design In Village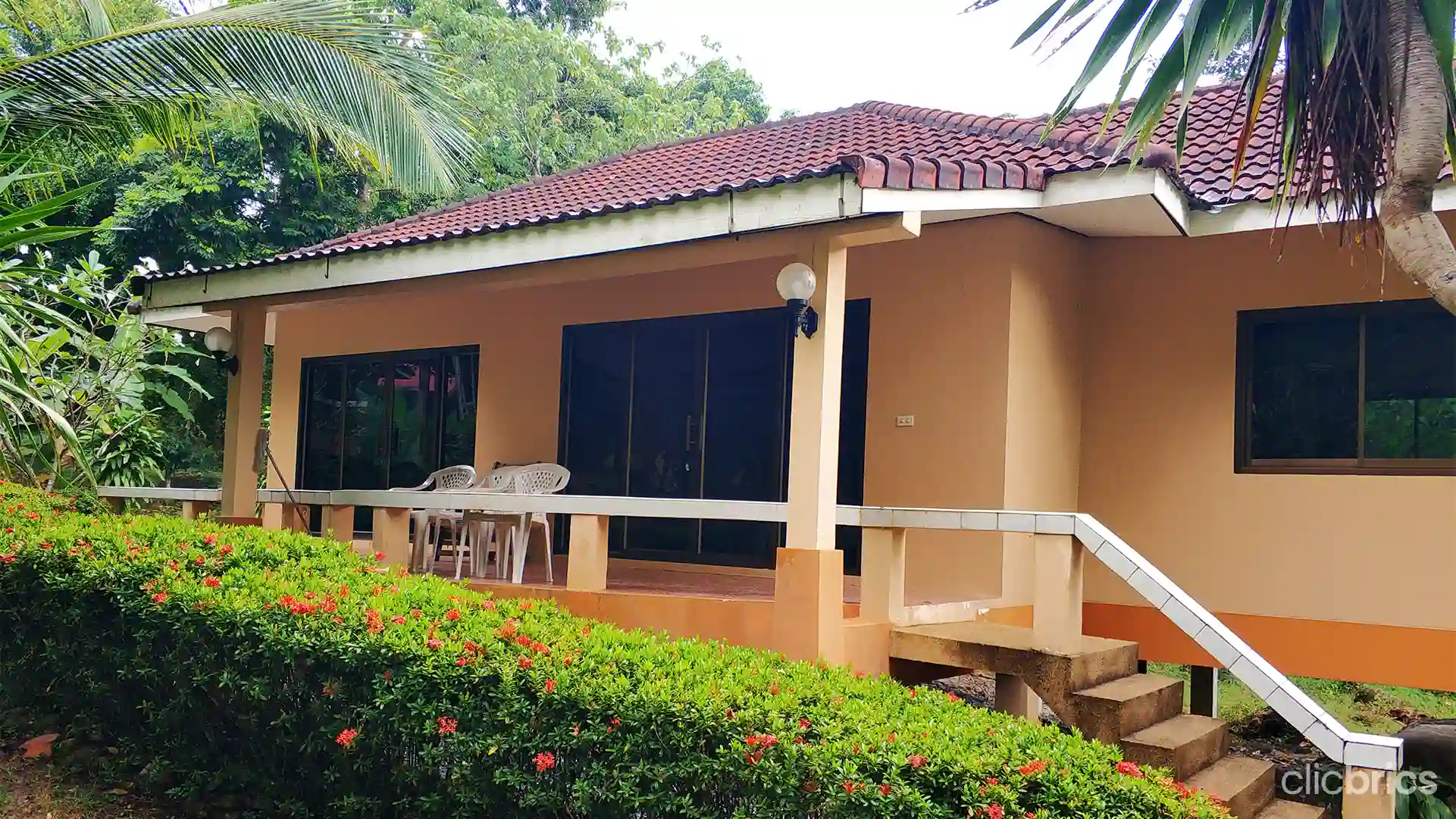 Are you also impressed by the Kerala-style homes? Well, guilty as charged, we all are! The good news is that you can build a new Kerala-style home design in a village. The slanted, tiled roofed entryways that connect the home's two sides create a sense of space. If there is still room, add a sealed pond to your veranda to create a more tranquil atmosphere. 
Also Read: 20 Medicinal Plants You Need At Home
4. Cottage-Inspired Village House Design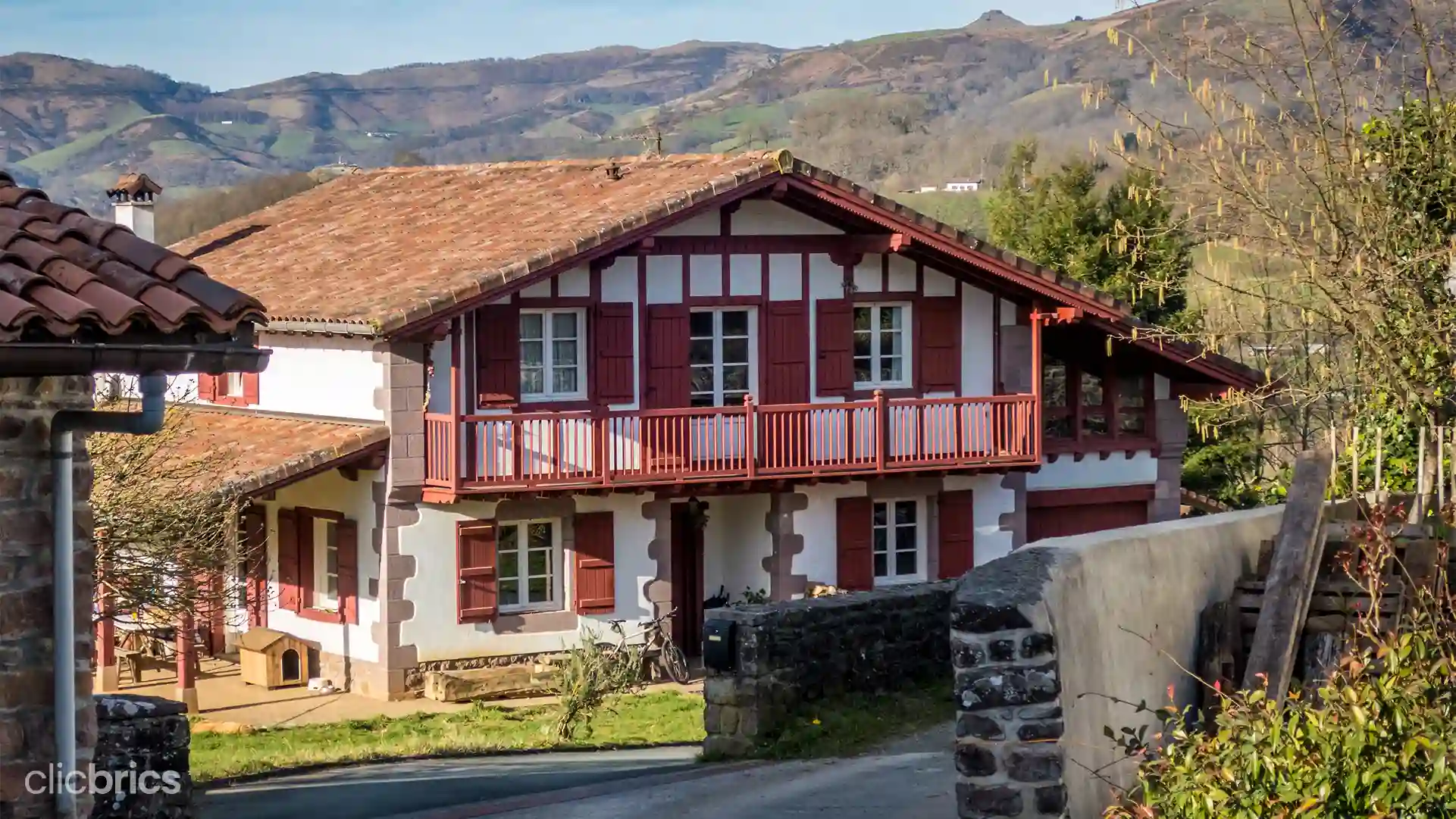 Houses that are cottage-style tend to provide a delightful and cozy feeling. Although some people find cottages small, one fact that cannot be ignored is that they have charming characters. 
The cottage-type village house designs were found mainly in Europe and England, but the concept is so pretty that you can build one in your village. This kind of new house design in the village will provide a picturesque setting, a garden, and an open area to play.
5. Glass-Type Village Home Front Design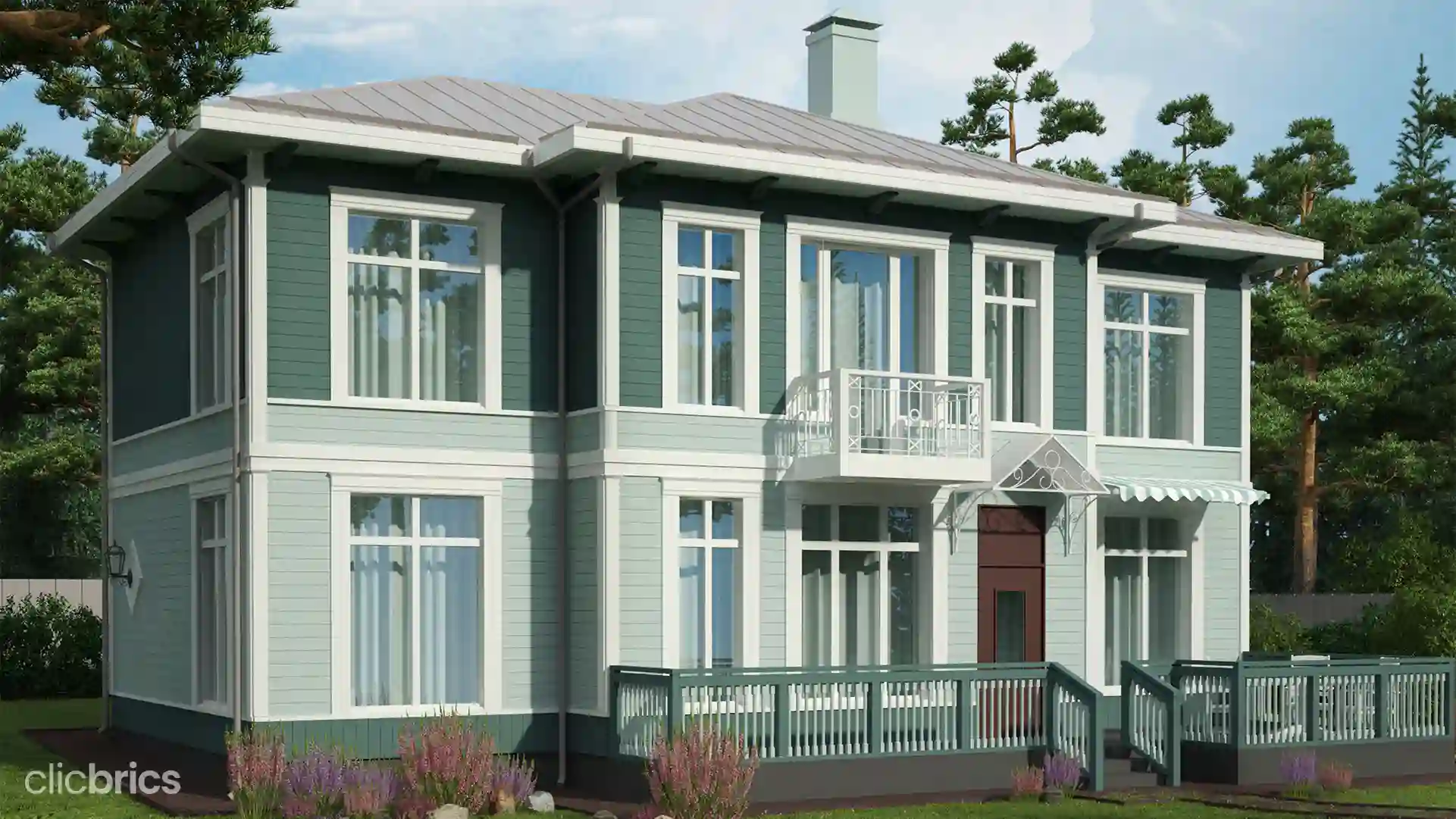 If you want a new house design in the village that provides luxurious and modern vibes, the glass village home front design is an iconic option. A green verandah on the house's exterior will inject a contemporary appearance.
Also Read: 8 Lovely Exterior Colour Combination for Indian Homes
6. Hut-Style Home Design For Village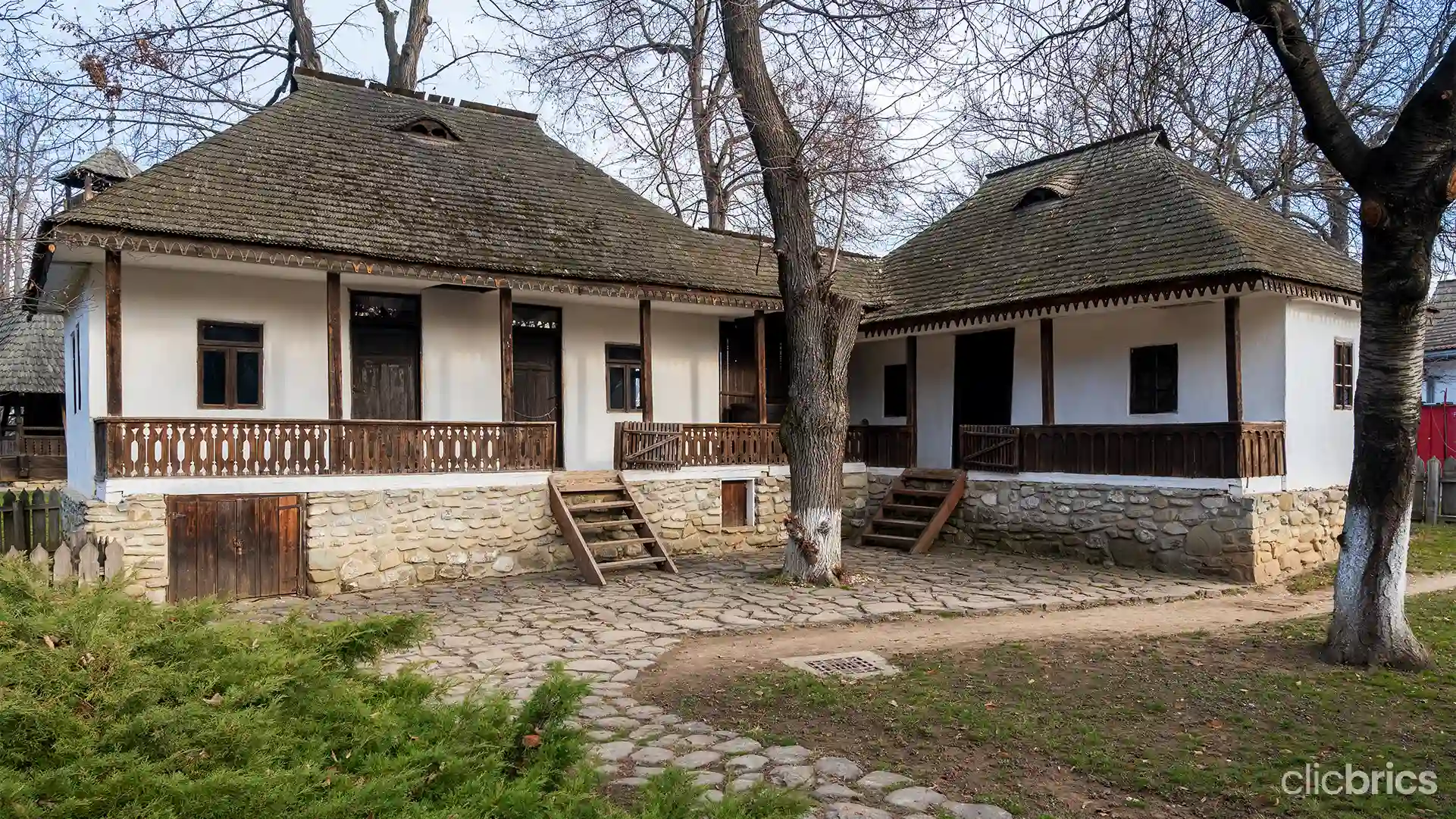 A very inexpensive village home design is the hut style. The defining feature of traditional Indian homes with sloping or slanting roofs is that they provide a charming look. This type of village home design is mostly seen in hills, as the hut shape protects the residents from snowfall and rainy weather conditions. 
7. Mid-Century Style Village House Design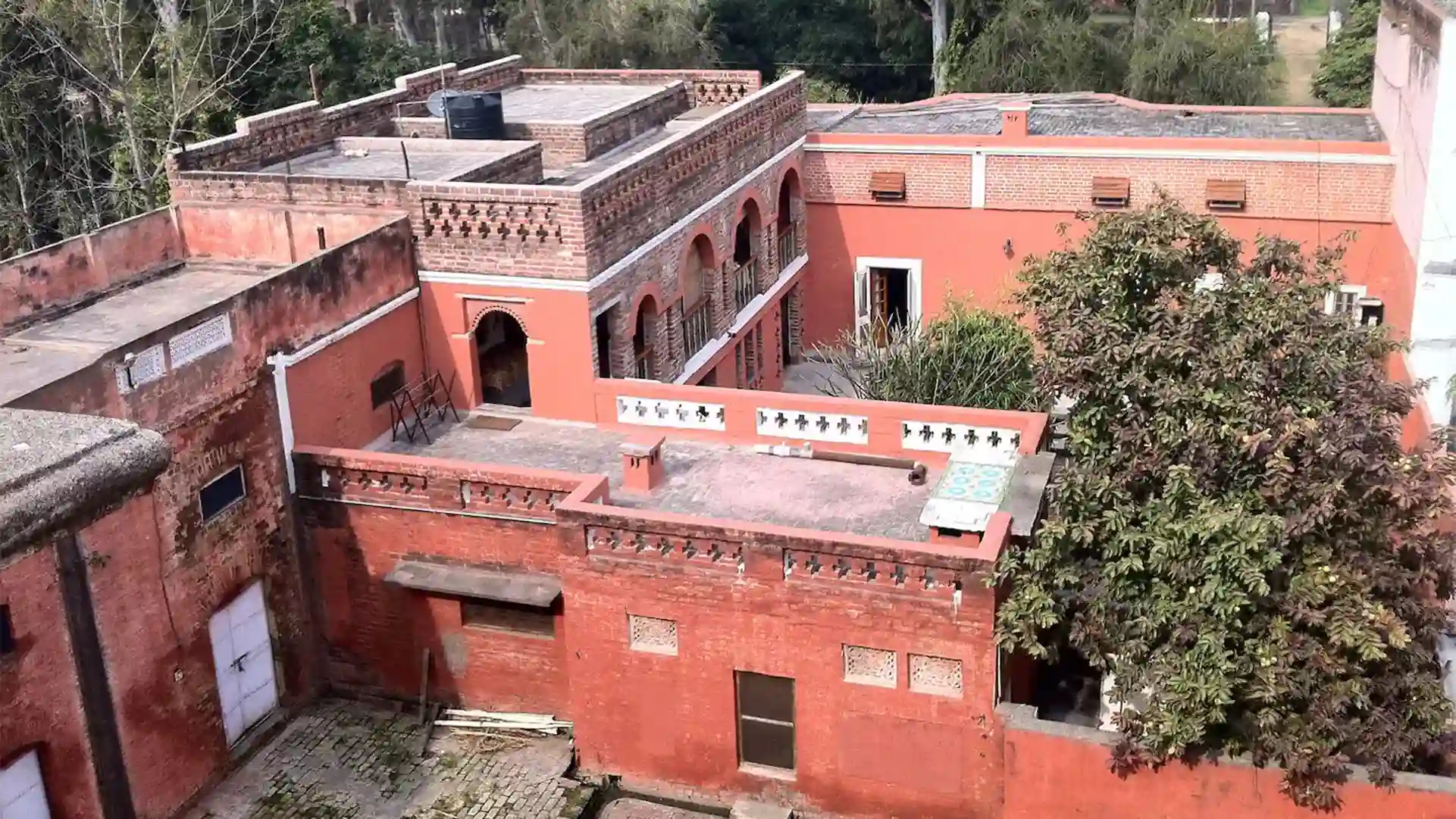 Source: Airbnb

If you have a thing for organic materials, you will find mid-century style village simple home design very appealing. They have large windows that perfectly blend with artificial and organic materials. Moreover, this house design is easy to clean and has a minimalist look. 
Village house design typically prioritizes organic materials like wood, stone, and clay. They have features like tilted roofs, verandahs, and open spaces that promote natural ventilation and cooling. If you're looking for a refreshing way to disconnect from the daily hustle and bustle, moving to a traditional home in a village can be the perfect getaway.