Puja Room, as we popularly name the prayer area in our homes is where we start the day by devoting ourselves to God for some time. Temple is believed to be the core area to gain happiness and positivity at home. Hence, it is crucial to set up your temple at the right place and direction. Follow Vastu Shastra to ensure maximum positive effects at your home and influence the entire family.
1. Keep in mind the dos and don'ts of Vastu Shastra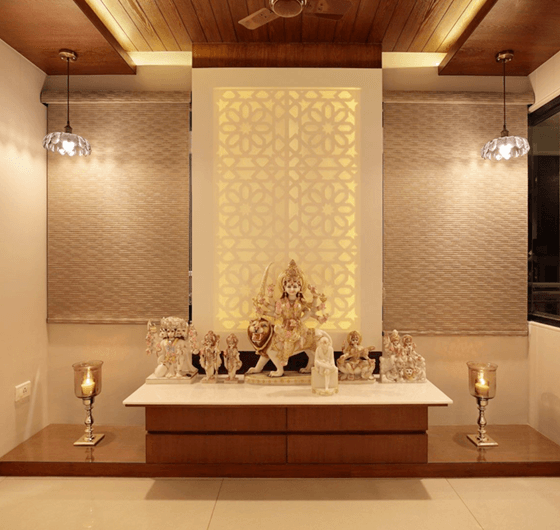 Considering the earth's tilt towards the north-east direction and Jupiter being a lord of the same direction, we recommend you to set up the temple at this direction of your home. North-east direction pulls and spreads positive energy. Another suitable area is the centre part. Known as Brahmasthan, the central area of your home is auspicious which can bring prosperity and good health for all.
Also Read: Home Mandir Design Ideas

2. Construction of a temple at home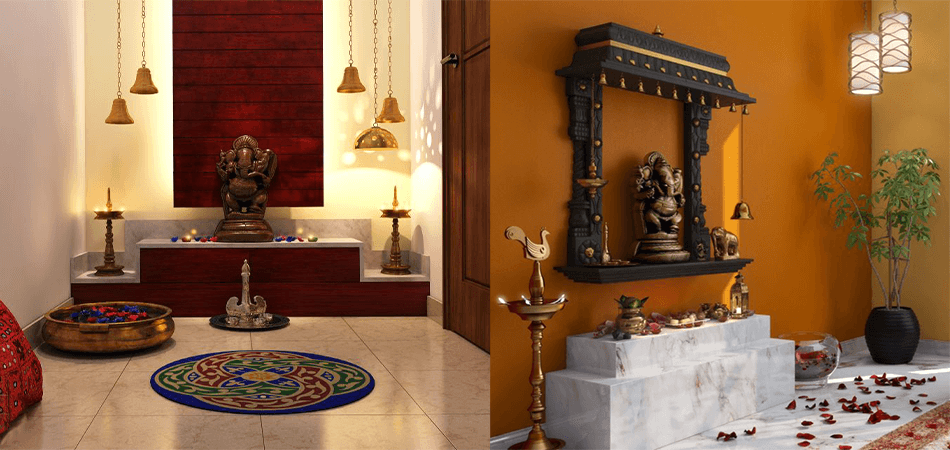 As per Vastu Shastra, the temple's placement should not happen at the level of the floor. Construct a raised platform. Plan enough space so that the entire family is accommodated to worship together. YES to either marble or wood temple and NO to glass or acrylic-designed temple. Keeping a single idol or idols of multiple Gods is good but make sure not to keep multiple idols of the same God.
3. Vastu Shastra says to keep an eye on every minute detail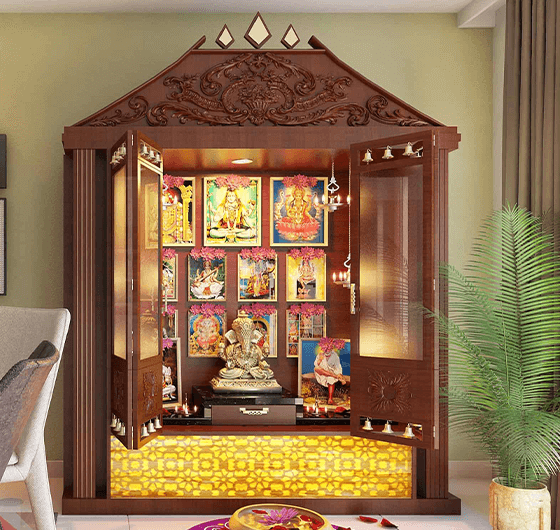 Check if the idols or frames have small cracks. Discard them as such cracked items are inauspicious. Photographs of the dead family members should not be kept in the temple. Offering prayers to the departed souls help them stay in peace, but keeping their photo frames in the temple can harm your family's peace and prosperity. Avoid keeping unnecessary items or dustbins near the temple as well.
4. What to do during a shortage of space at home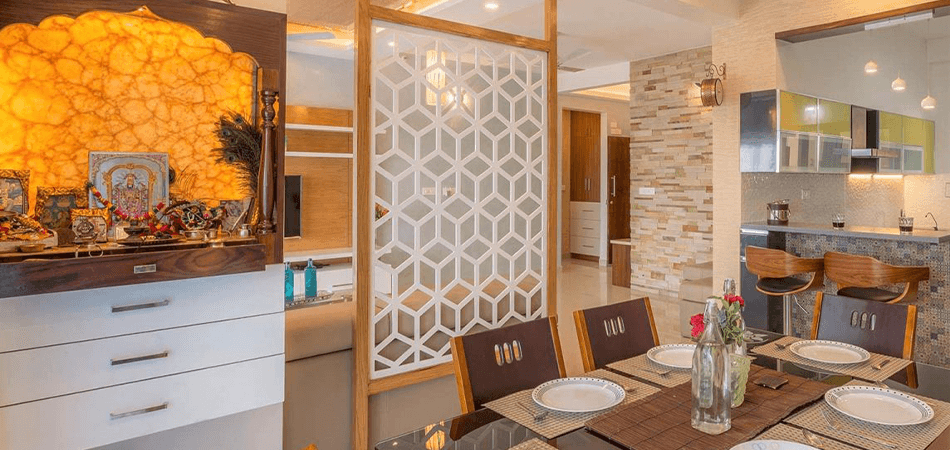 Families living in urban regions mostly lack extra rooms at their home. Hence, such families are likely to build a temple in their bedroom, living room or kitchen. In such a case, you can opt to cover up the temple with curtains. Also, avoid placing your temple close to a toilet.
5. Placement of various things at the temple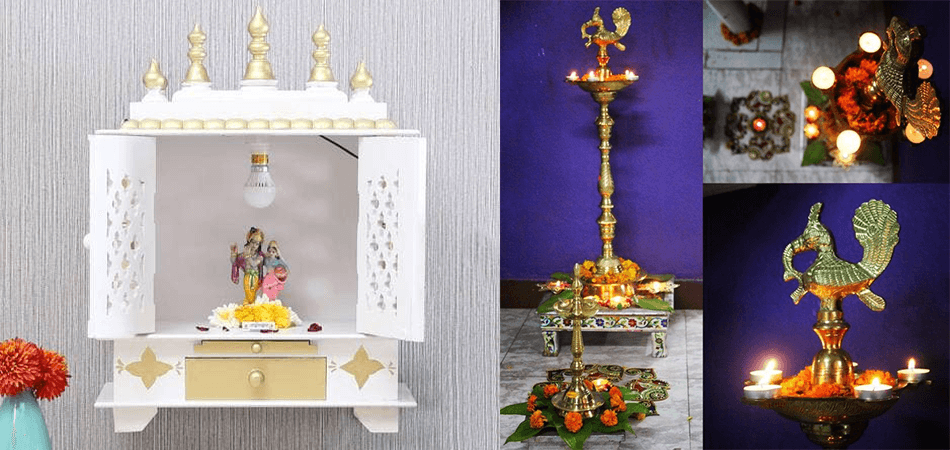 Ensure that the idols are not appearing exactly in front while someone enters the room. The usage of diyas is maximum in the temple. While lighting a diya, always keep it on the right side. Using fresh flowers and incense sticks are believed to create a divine ambience. Prefer to have light-coloured temple room. Keep electric points near the temple while decorating it with lightings.
Also Read: Vastu Shastra Tips For Pillars In Your House