Celeb couple Arpita Khan and Aayush Sharma painted the B-town red with their special affection for each other and soon got married in 2014. Their extravagant wedding made headlines in the country which was ceremonalised in Taj Falaknuma Palace, Hyderabad. Arpita, who is largely recognised as the sister of Actor Salman Khan received an extra special wedding gift from her superstar brother.
1. A 3 BHK terrace flat worth INR 16 crore as a wedding gift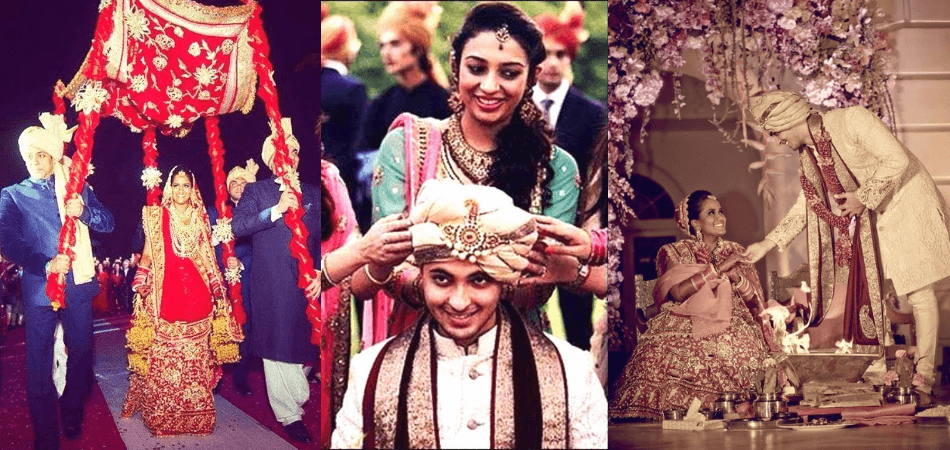 Salman Khan gifted a 3 BHK terrace flat worth INR 16 crore to his sister in an affluent area of Mumbai - Carter Road. The house as a wedding gift is also close to Galaxy Apartment where Salman lives. In a beautiful wide sprawling terrace and heart-warming interiors, Arpita who studied fashion designing has given her personal touch and skills in the decoration. Take a look at her house album.
2. The Sharmas' terrace flat is all about young and modern decor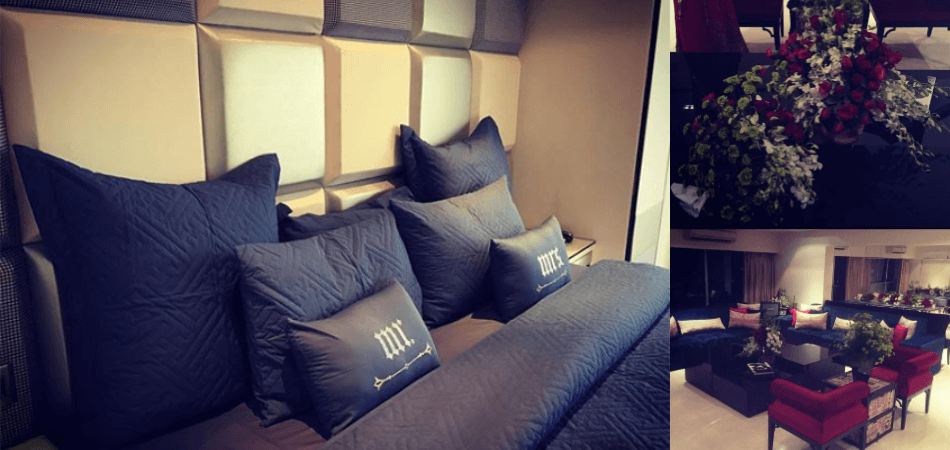 Considering the giant size of the Khan Family and their never-ending list of close ones, Arpita's home consists of an expansive living room which is sufficient enough to accommodate everyone. The colour choice of navy blue, black and maroon give a modern vibe to the interiors. The presence of cosy couches and cushions, and red textured walls spells warmth and passion in the entire home.
3. The terrace space deserves a special mention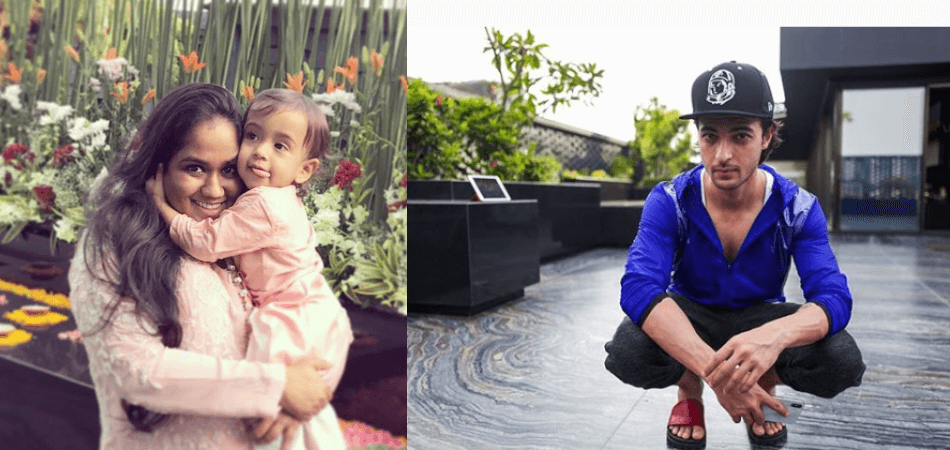 Immense emphasis is put on the terrace decor which consists of beautiful fresh flowers and plants. The terrace area is pretty spacious and perfect for hosting parties whenever the weather seems comfortable. With every new festival, the terrace goes through a fresh makeover.
4. The Bandra apartment is so much about family get-togethers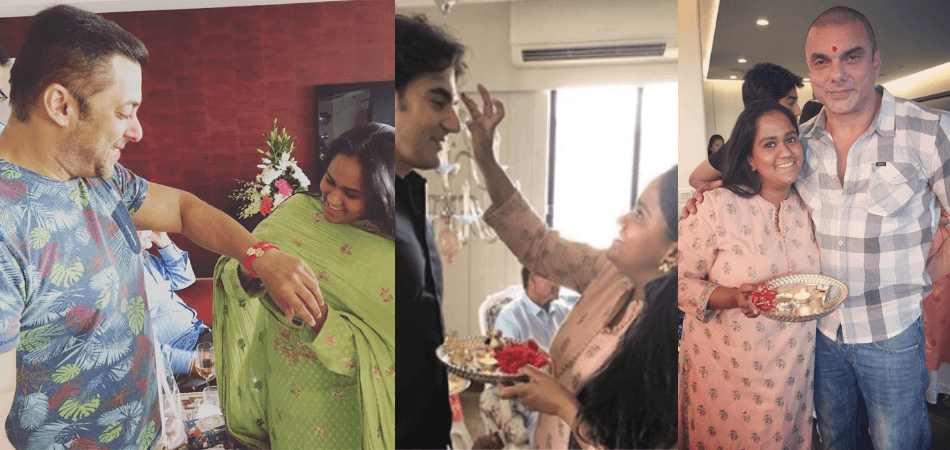 As their darling sister has moved to a new address, brothers Sohail Khan, Arbaaz Khan, and Salman Khan never miss a chance to visit her place. One can just feel the warmth at Arpita's home, seeing the brothers tie rakhis from her during Rakshabandhan.
5. Playful moments with son Ahil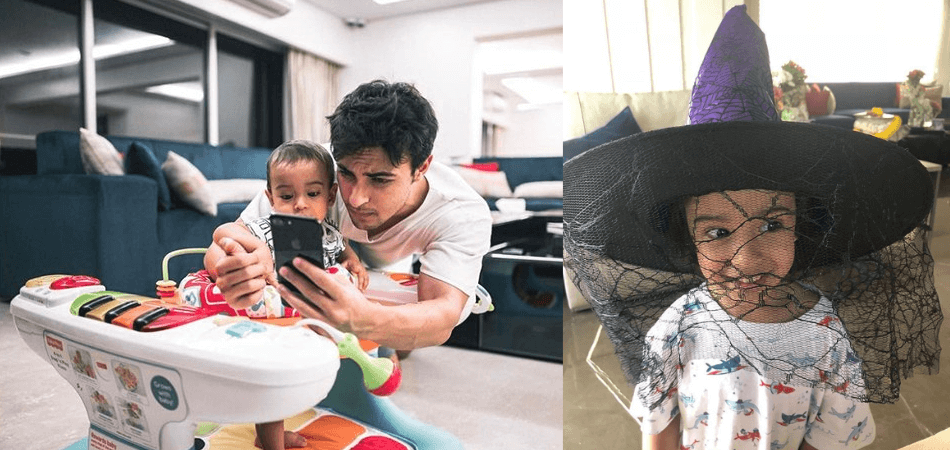 While every bit of the couple's home is meant for magazine spreads, it's the presence of son Ahil that makes the place lively and enjoyable. There's never a dull moment with Ahil in the house. 
6. The couple is UP for hosting all kinds of celebrations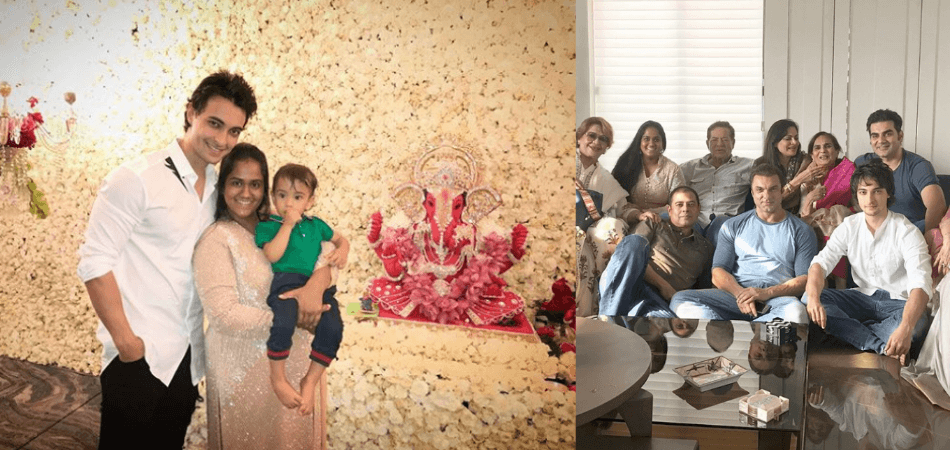 Be it Diwali, birthday, Ganesh Chaturthi or simply house-warming parties, Aayush and Arpita are the best hosts their family and friends can ask for. Their home which features a three-tiered chandelier in shades of green, blue and pink, and mostly floral decor dominated is an ideal place for party scenes.