Table of Contents
You must be prepared to begin with basic Navratri decoration at home now that Navratri has arrived. Why not? The nine-day celebration is brimming with devotion, tradition, fun, cuisine, and camaraderie. The time has come to give your house a good Navratri decor by decorating it in a simple yet traditional manner that will make the home stand out throughout this festive period.
And don't worry, creative Navratri decoration at home doesn't have to be pricey. Let's check out the article and easy Navratri decoration at home without further ado.
Ideas for Navratri decoration at home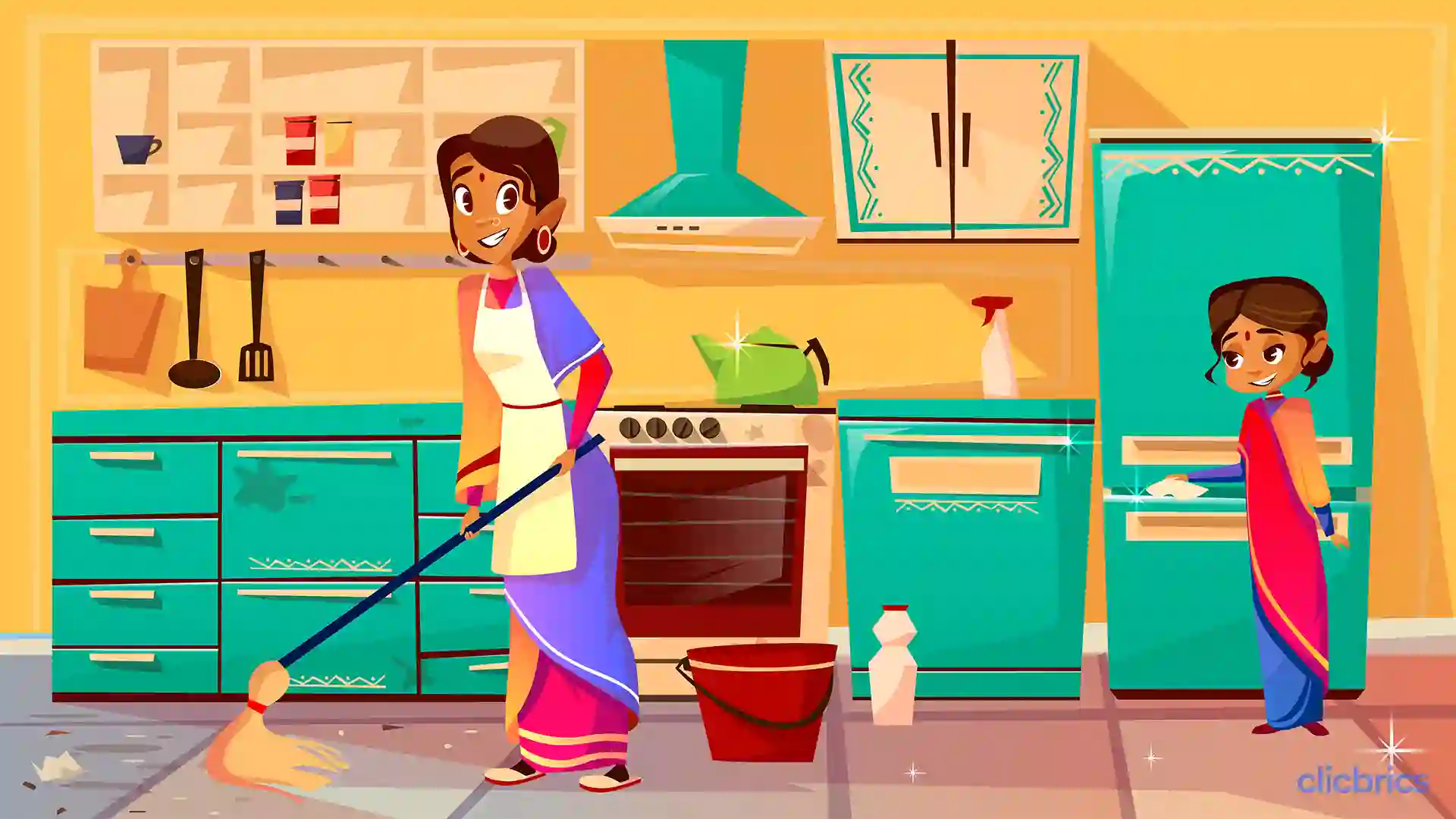 First and foremost, tidy up your area. Start by cleaning and rearranging the property before diving right into the creative Navratri decoration ideas at home. Navarati is the festival of purification. Therefore, you must remove all lousy energy from your home. Additionally, as Maa Durga, who rides in purity, is honoured throughout this festival, one must ensure that their Navratri décor is of the highest calibre and spotless. Even better, use this chance to rearrange the furniture in your living room to give it a new look. Make sure to clean your rugs and carpets, as well as wash the drapes and pillows at your home thoroughly.
Also Read: Top Home Decor Trends To Make Your home look appealing in 2022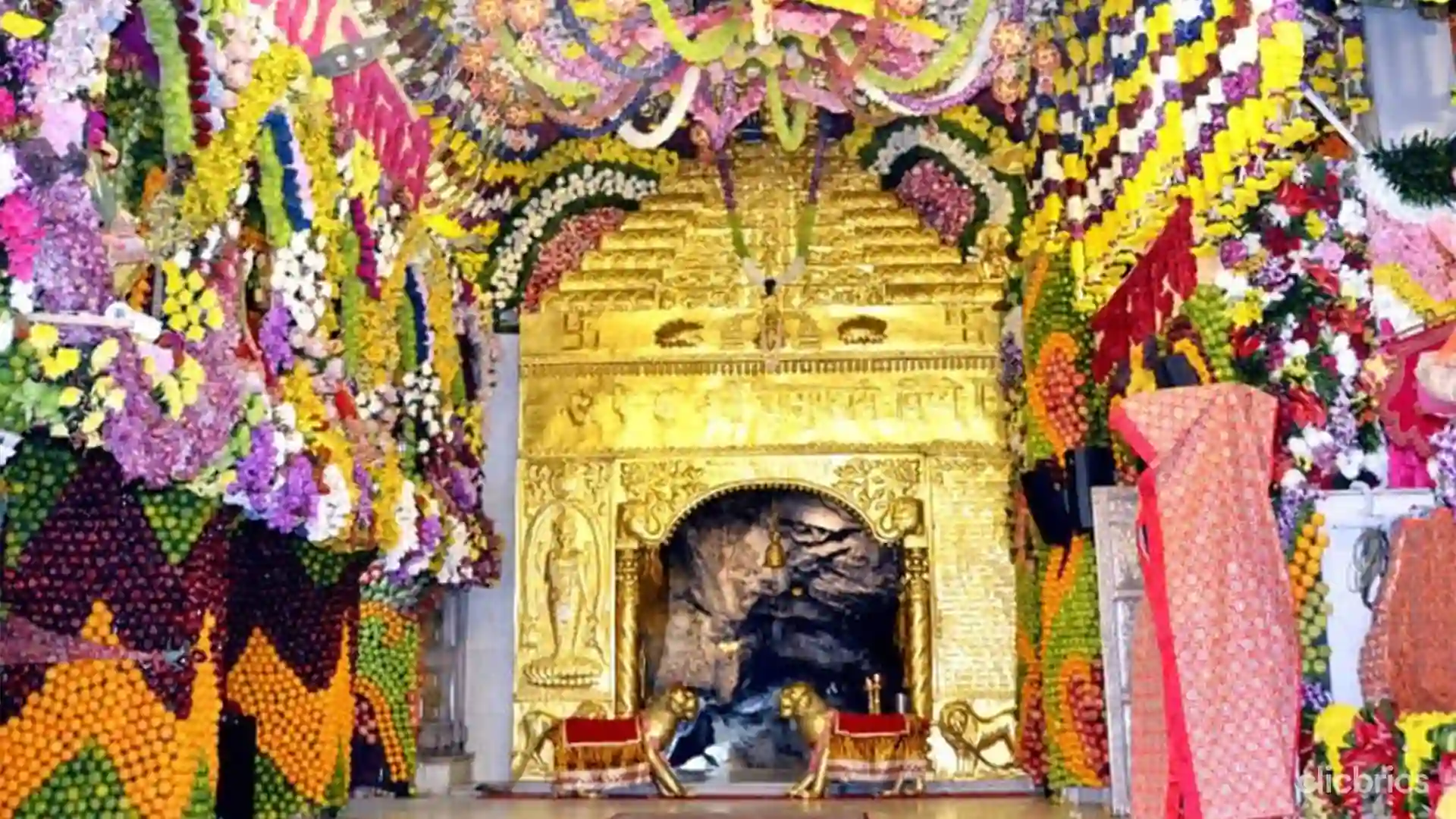 Flowers' ability to beautify a space cannot be overlooked while discussing Navratri decoration ideas at home. The most simple decoration that can be used for every occasion is a bouquet of flowers. Their aroma has some therapeutic qualities that maintain the home's natural botanical feel while enhancing the air quality. To improve your Navratri decor, use flowers like marigolds, mogra, roses, and lilies.
Refer to the flower Navratri decoration at home images below to see how devotees shrine up Vaishno Devi during Navratri with different flowers. 
Also Read: Top 5 DIY Home decor ideas homeowners will love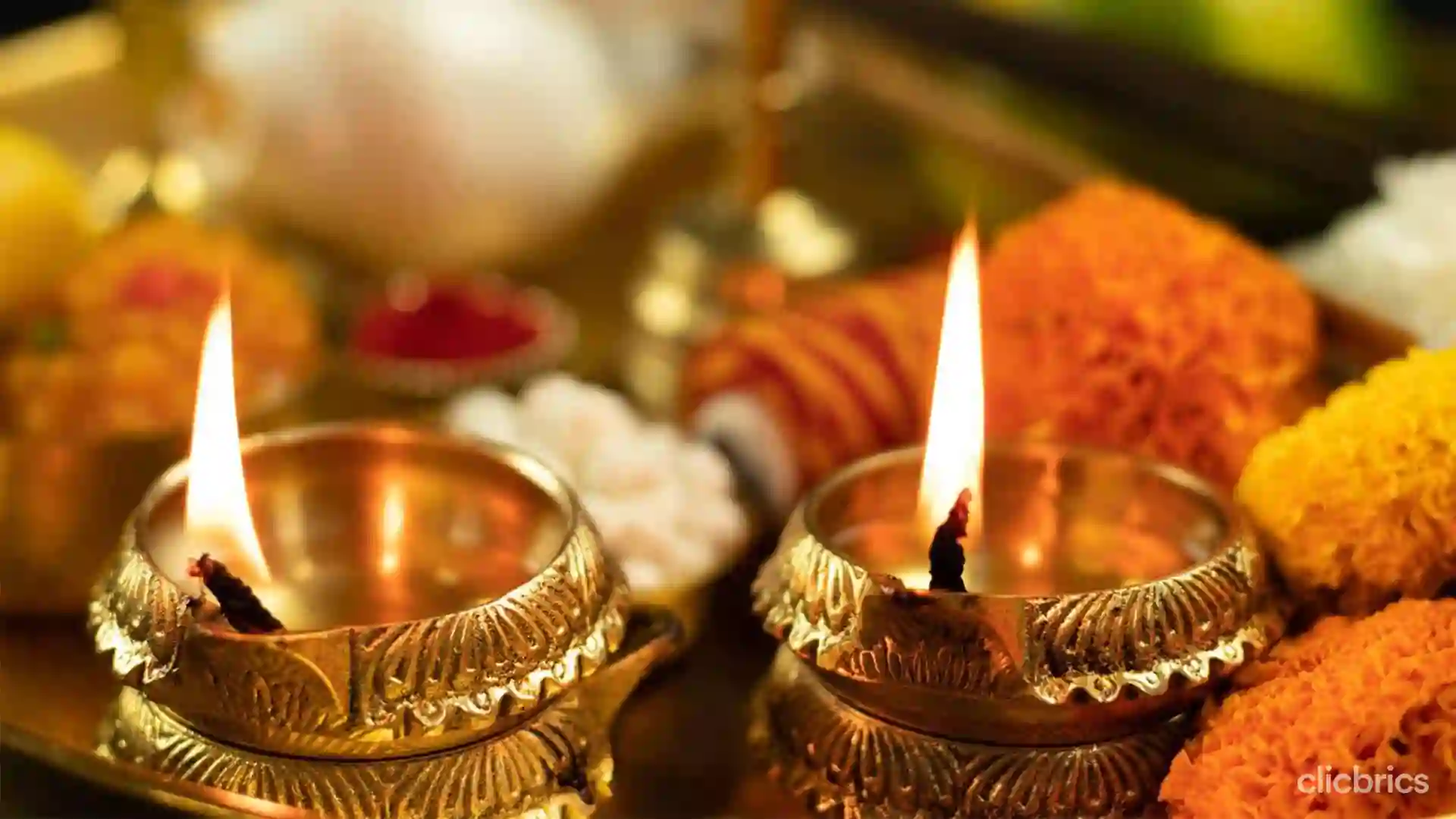 Diyas are considered to make your home feel cheery. No Navratri decoration ideas can match up to India's most popular ornamental object, "DIYA." You can use diyas to enhance the Navratri decoration at home by putting them not only in the mandir room but also on the sidewalks, verandas, balconies, and rangolis. To create the ideal ambience for the festival, you can also take a conventional vase and add floating candles and flower petals. You don't need to move quickly because they are also easily available in the market at this time of year.
Also Read: Pre-pandemic home decor trends that we need to bring back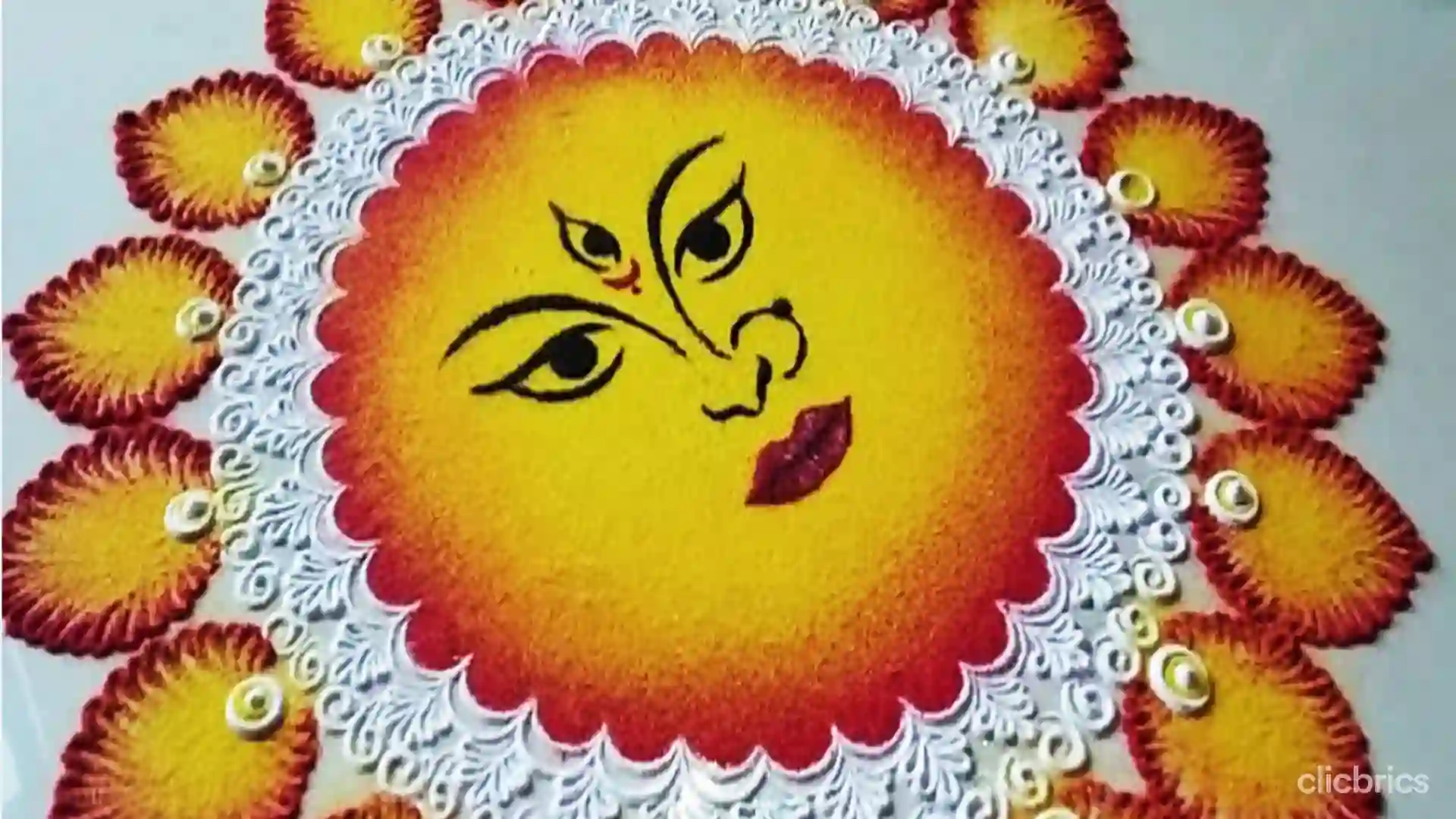 The creation of rangoli is crucial to the Navarate festivities' allure. Navratri mandir decoration at home can be done quickly with the help of colourful rangolis. It comes as a result of Indian culture's belief that rangolis herald prosperity and good fortune. In the past, people in India would make rangolis out of rice powder and turmeric, but today they are freely accessible and cost very little. You can hold a rangoli-making competition with your guests each day and provide them with motivating awards to help you celebrate in style.
Also Read: Bhumi Poojan Muhurat 2022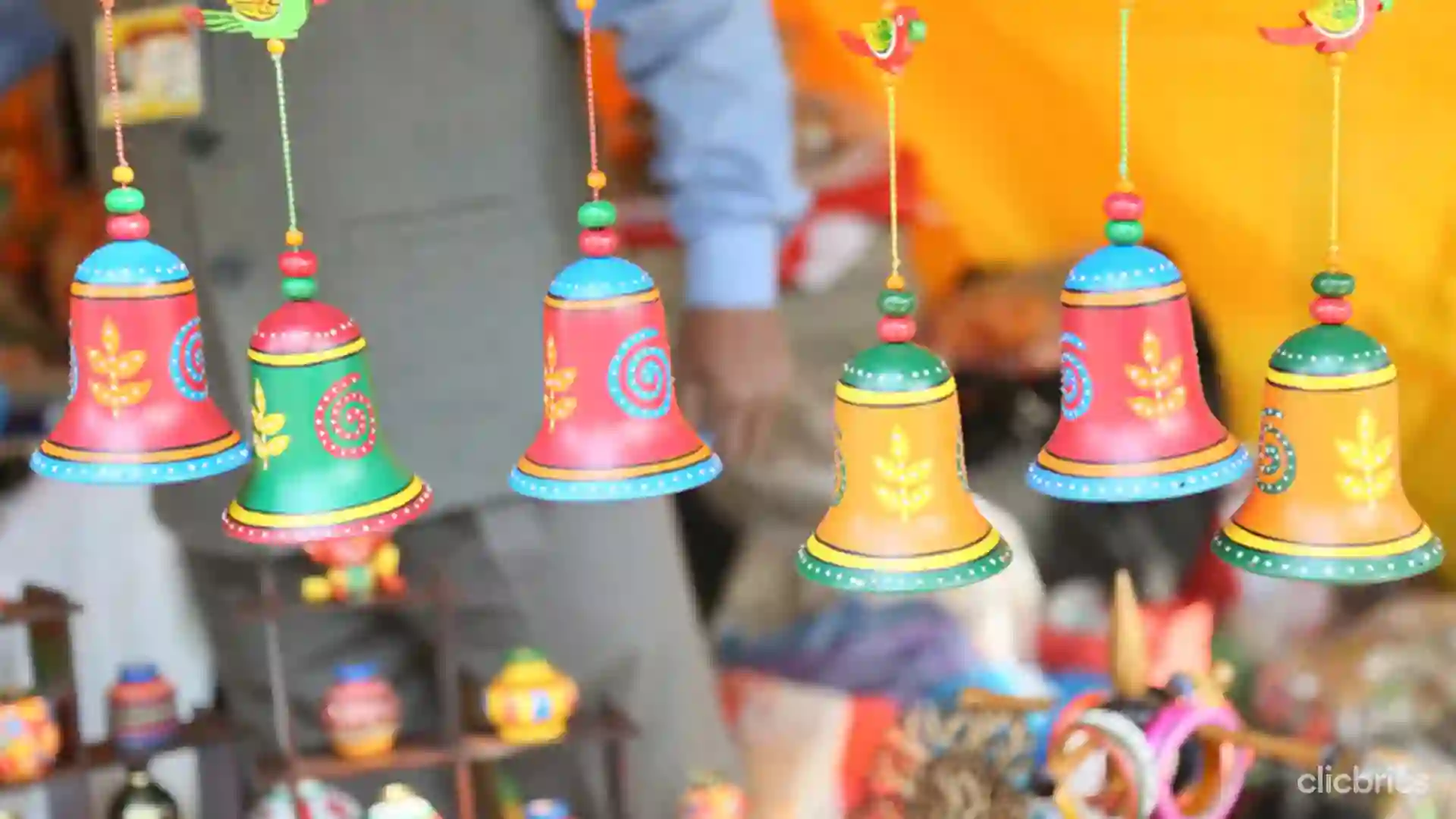 You might find a plethora of Navratri decoration ideas for your home online, but simplicity is something that cannot be purchased there. You can add colourful hangings and decorative bells to your living room, window side, pooja room, and entrance. These magnificent sculptures have a way of bringing an appeal to any space. You must have overheard your elders mention how the jingling sound calms the area. So, if you are going out to buy items for Navratri mandir decoration at home, include colourful decorative bells and hangings on your list.
Also Read: Top 7 Pooja Room Vastu Tips To Consider for a Blissful Home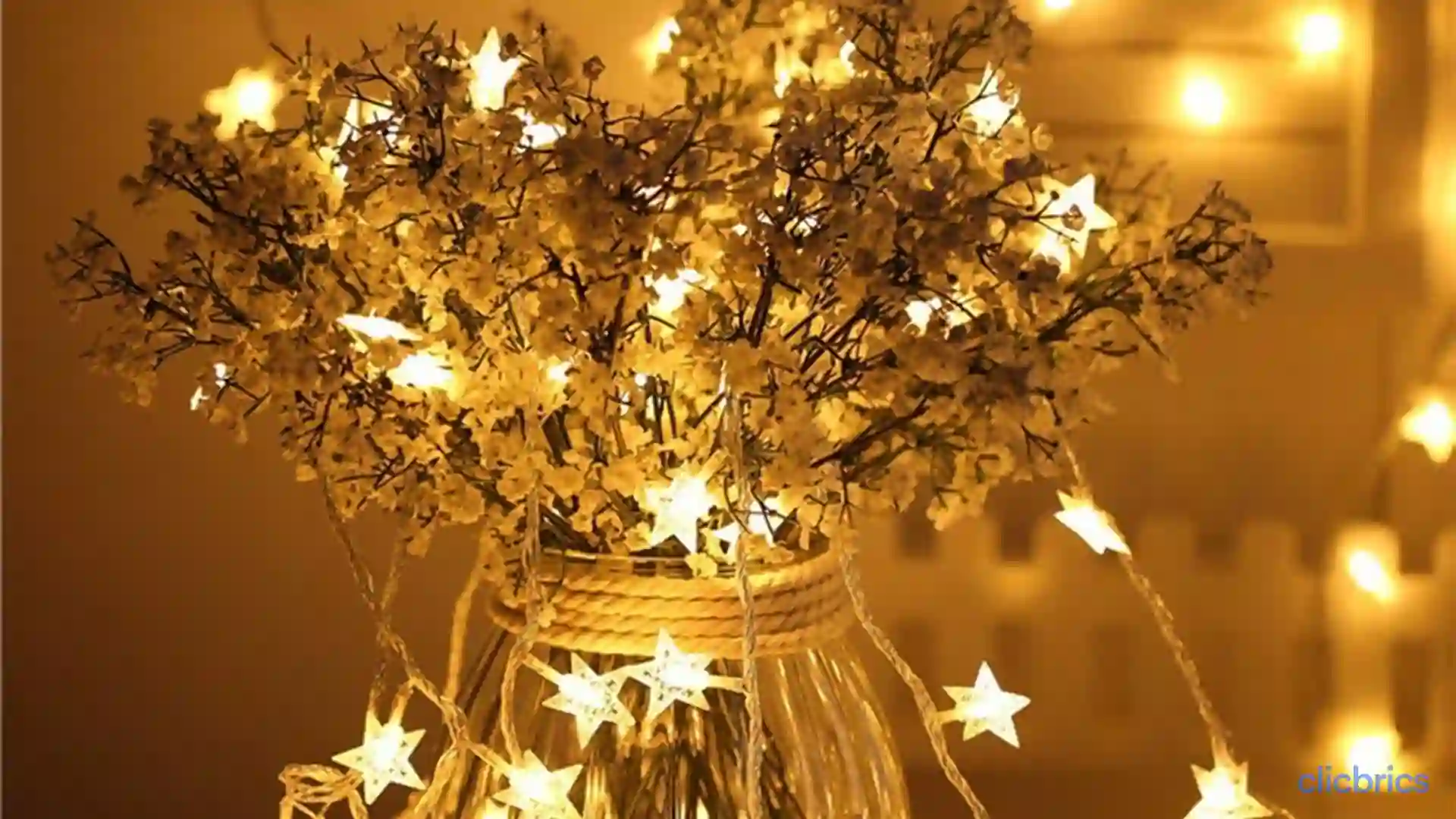 You've probably seen people using luminous LED "fairy" or "rice" lights to decorate their homes for the holidays. Additionally, you can include them when enhancing your Navratri decor. By putting the LED lights in glass jars and setting them in your pooja room, you may even use them as lanterns. The LED lights can also be mounted on the wall. It will undoubtedly give the celebration a new spin.
Also Read: Using Exposed Beams As Home Decor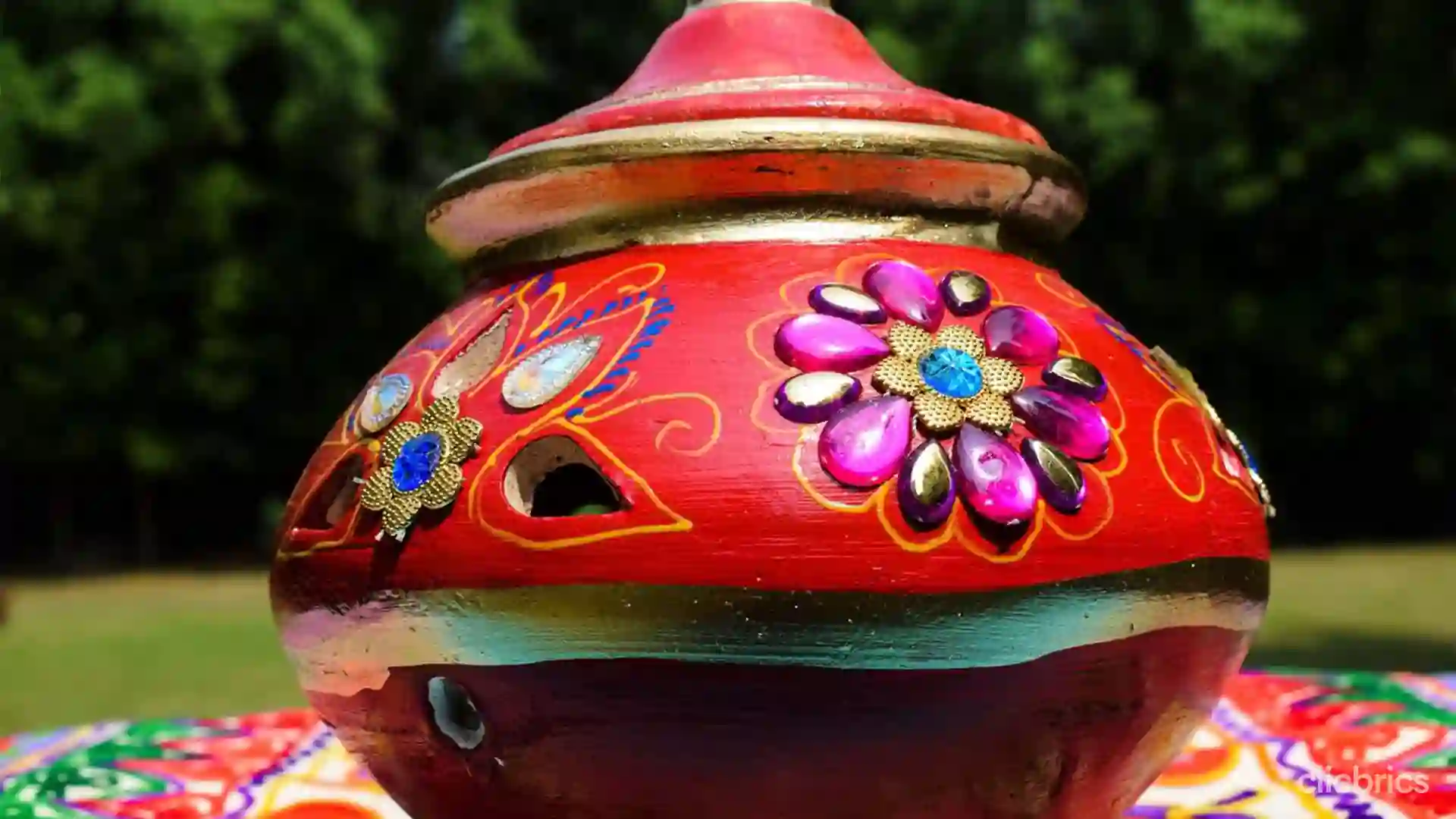 Garba pots stand for new life, harmony, and compassion. One of the best and most creative Navratri decoration ideas at home is to place painted earthen pots. Sustainable clay pots come in a variety of shapes, sizes, and styles. You can hand paint pots or ask your children to do it to develop your artistic side while also serving a spiritual purpose.
Also Read: 5 Magnificent Wardrobe With Dressing Table Design Ideas for 2022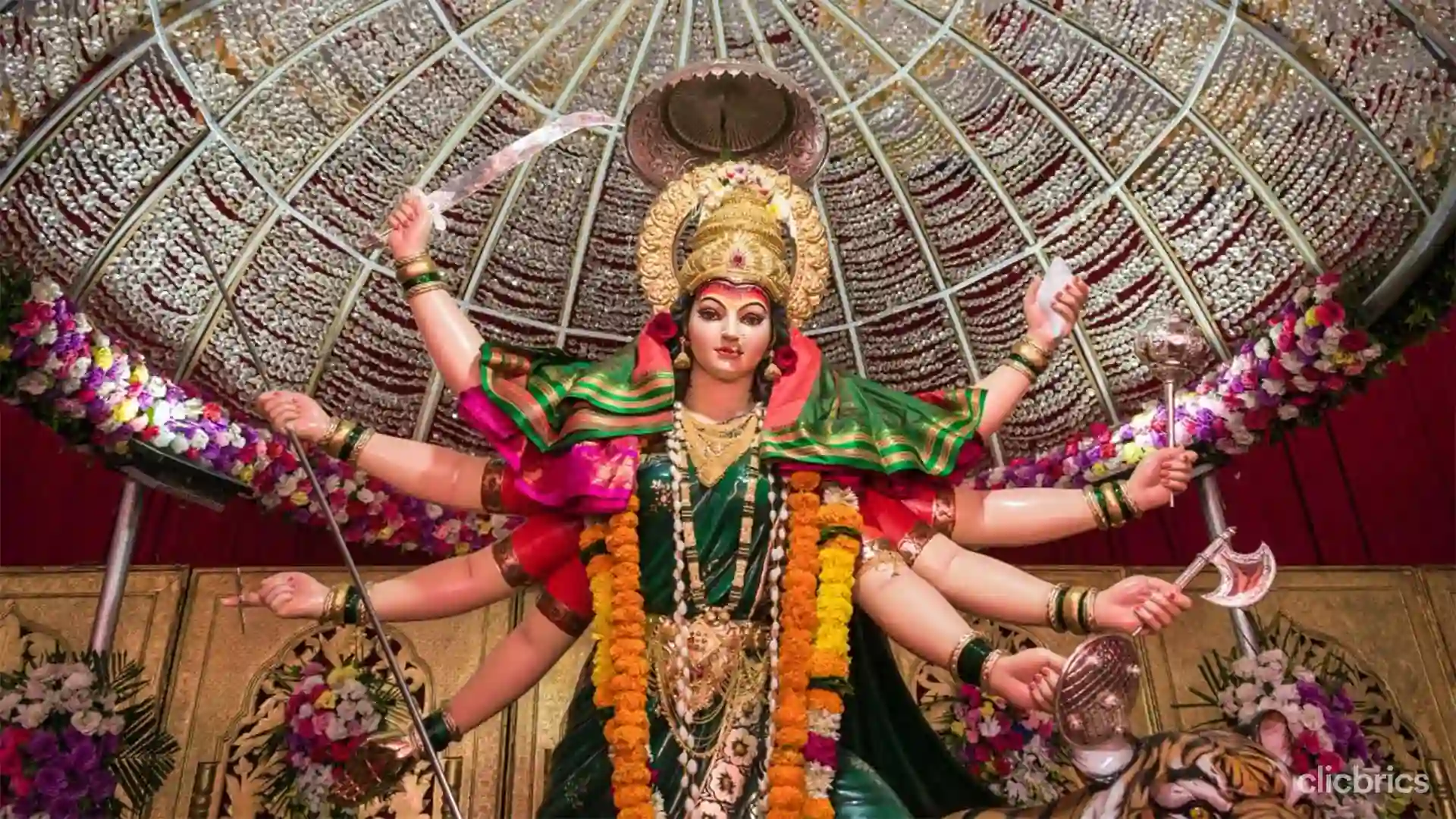 Why stop at just home Navratri decoration when you can make the deities' clothing at home using various fabrics? Because each day of Navratri is devoted to a different Maa Durga avatar, you can add creativity to this festive season by making outfits of the deities using nine distinct colours.
Also Read: These are a few irresistible colour combinations for your bedroom walls.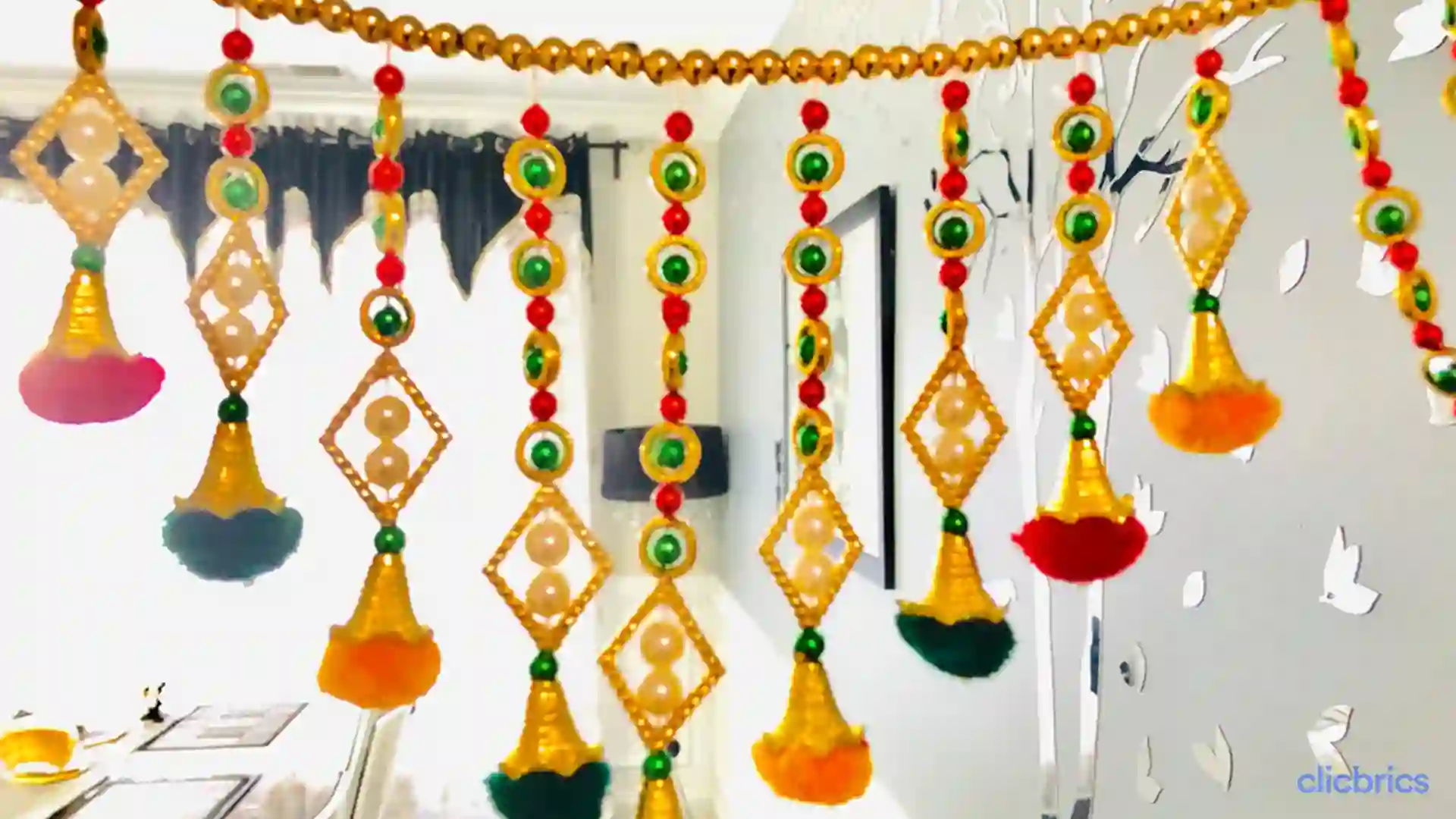 The ideal Navratri decor may be hanging a toran in your pooja room, despite the fact that you can use a variety of Navratri mandir decoration ideas at home. There are many torans with embroidery and mirror work that you should choose over plastic models. Even torans with pearl beads are a good choice as they are crafted from mango and coconut leaves and are popular.
Also Read: 8 home projects you need to do now to prepare for summer 2022
You should all be aware that Navarati is a time when colours and decorations come together to symbolise the optimistic spirit, colourful flair, and nine days of nonstop enjoyment with you and your family. While reading these nine Navratri decoration ideas for the home, ensure that your Navratri theme is all about celebrating successes and victories with your loved ones.
Also Read: