Table of Content:
Navaratri is a nine-night festival celebrated with full zest and enthusiasm in India. This festival is a time of joy, devotion, and cultural grandeur. Each day of Navaratri is associated with a specific colour, which holds significant spiritual and cultural symbolism. Incorporating these Navaratri 2023 colours will add vibrancy to the festivities and profoundly impact our homes' energy.
Navratri is celebrated twice a year, once during Chaitra month, from March to April, and another during Sharada Navaratri, from October to November. Many temples and even home mandirs are decked with Navaratri colours to mark grace and spirituality. To infuse energy and vitality into your home, you can incorporate Navratri 2023 date wise colors in the form of temple decoration, cushions, rugs, or wall art.
Below is a list of Navaratri 2023 colours that you can incorporate at home to attract positive vibes. 
Navratri Colours Significance Mandir Decoration Ideas
Below, you will find the Navratri 2023 date-wise colors with their significance. 
1. Day 1 Color of Navratri 2023- Royal Blue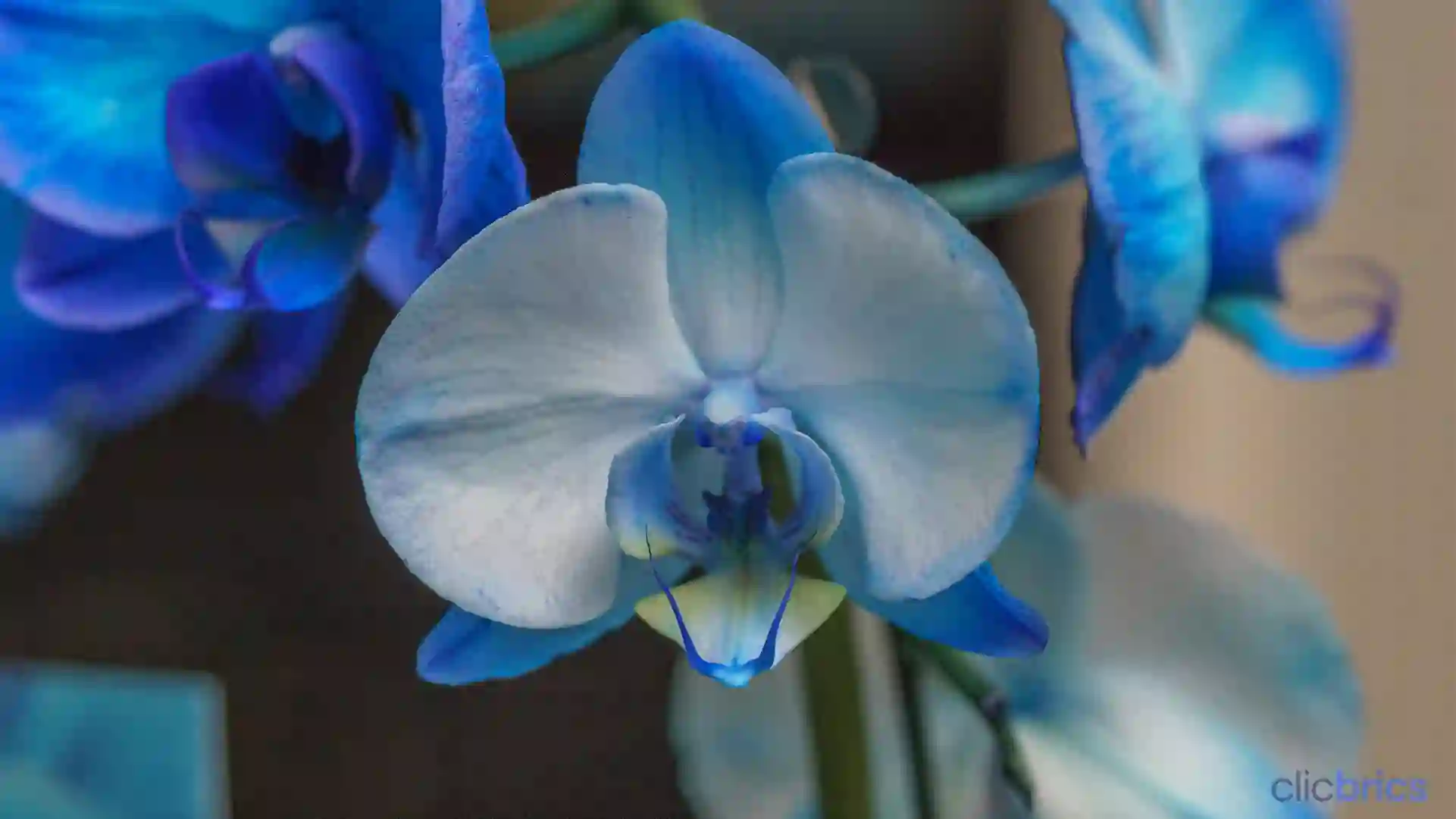 One of the Navaratri 2023 colours is royal blue, which celebrates Shailputri. The color's significance is that it symbolizes richness and serenity. Ensure that you and your family members wear royal blue attire and worship the goddess in order to improve their health, wealth, and strength. 
On the first day of Navratri 2023, you can add blue orchid flowers to your home temple. Furthermore, you can create a stunning jali design background with these blue colored flowers. And to glorify the look of the deity, you can add a royal blue chunri as well. 

2. Day 2 Color of Navratri 2023- Yellow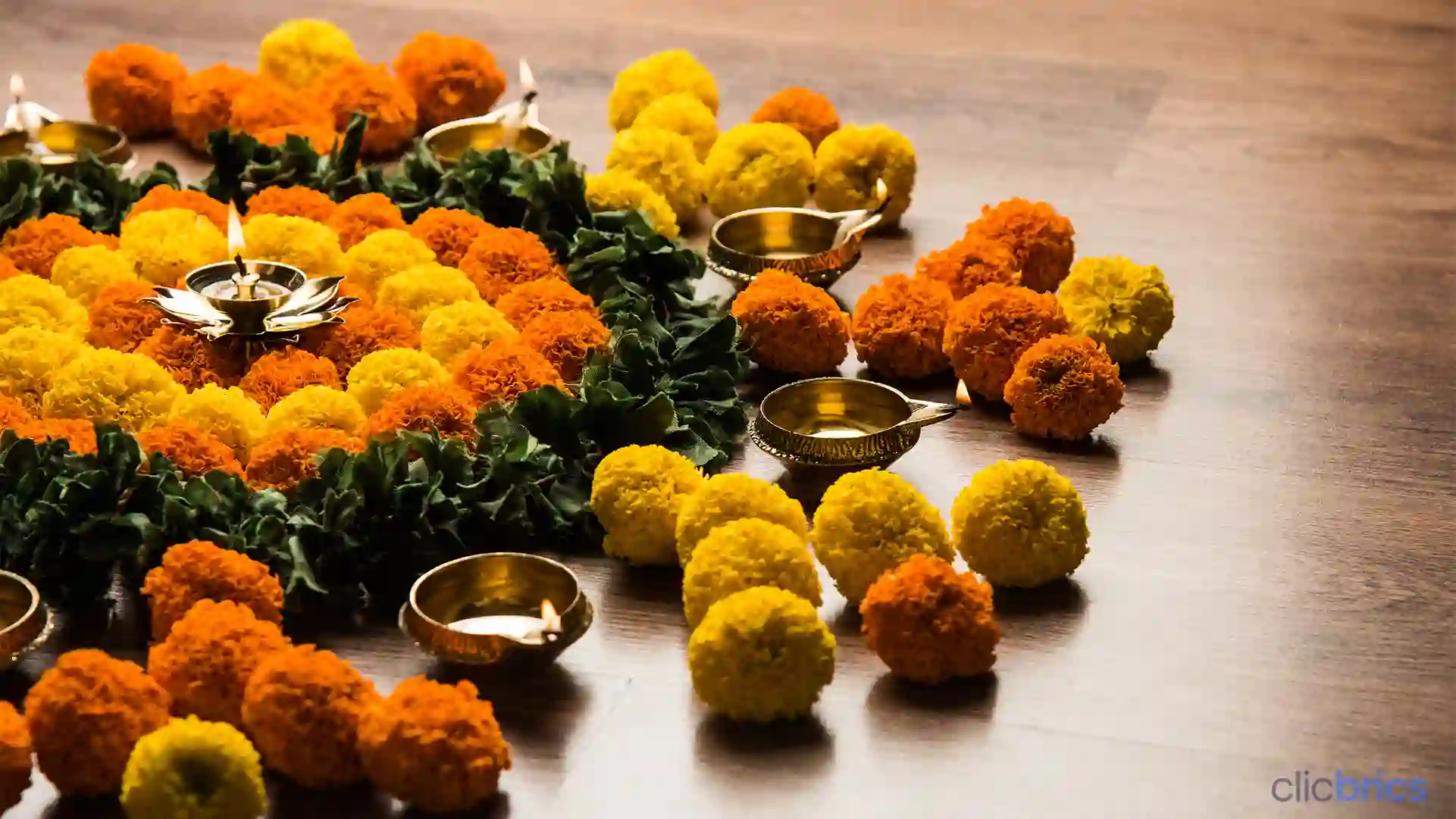 The colour yellow is considered auspicious in Hinduism. The benefit of incorporating this one of the significant Navratri maa durga colours is that any kind of shade of yellow is completely associated with learning and knowledge. 
On this day, it is important to incorporate turmeric into your activities, such as cooking, applying it to the skin, or offering prayers, as the vibrant yellow color is associated with the goddess Brahmcharini.
For Navratri mandir decoration, you can use marigold flowers, which appeal to the deity and add a fabulous charm to the mandir. 
3. Day 3 Color of Navratri 2023- Green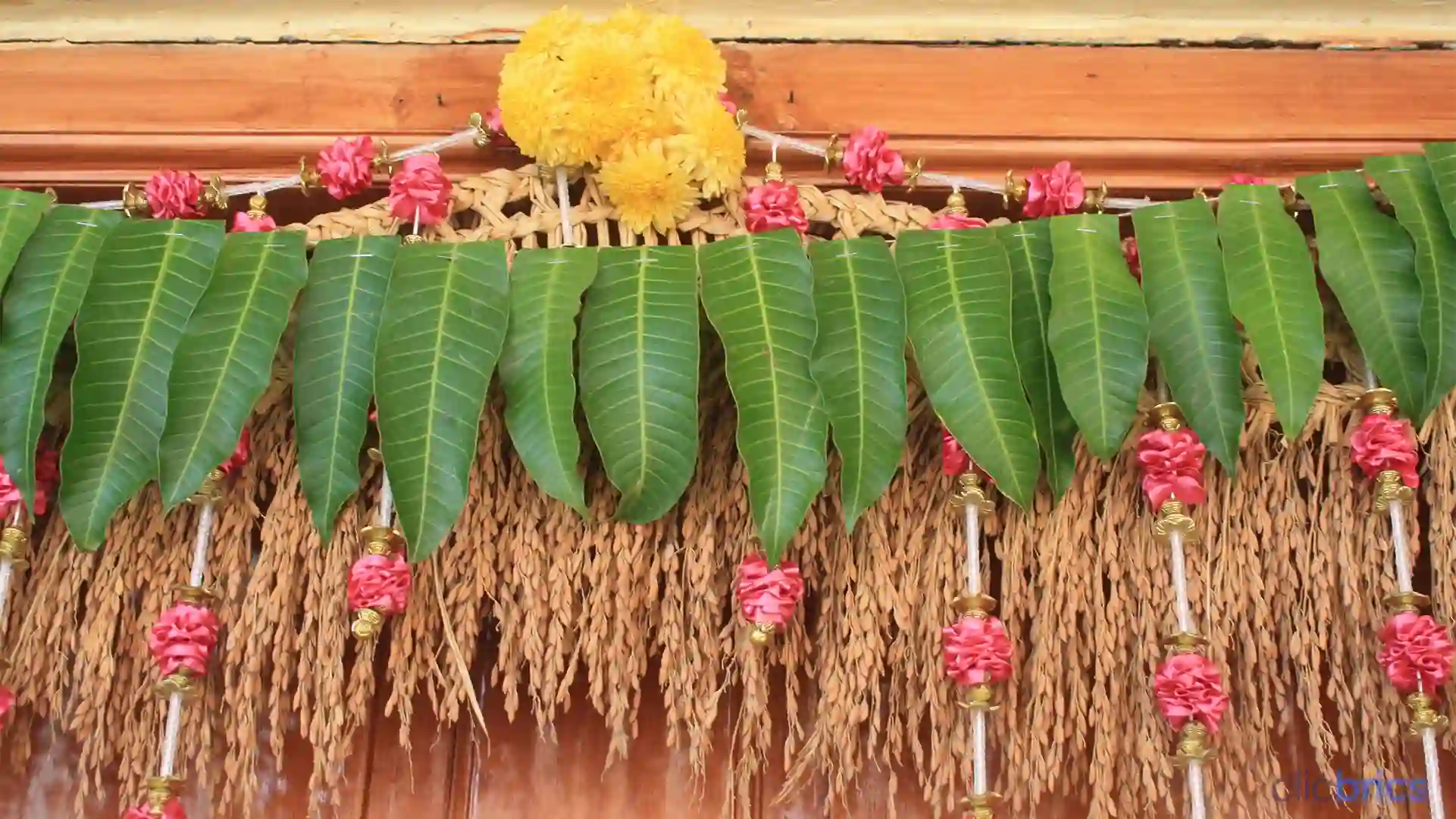 The green shade symbolizes harmony, growth, and fertility and is the color of the goddess Chandraghanta.
If you wish to decorate your home with Navaratri 2023 colours in October, you can start by incorporating green plants, foliage, or green themed decorative items. Doing this will add freshness to nature indoors and benefit spaces like balconies, living rooms, or study rooms. 
For Navratri mandir decoration on the third day, you can use Ashoka and Mango leaves. Moreover, you can make toran with mango leaves and hang it at the entrance of your home temple. It will create an inviting and peaceful environment. 
4. Day 4 Color of Navratri 2023- Grey
The Navratri maa durga colour on Day 4 is grey, symbolizing the dormant energy within us and is used to celebrate the goodness of the Kushmanda goddess.
You can decorate your home with grey accents, creating a calming and reflective ambiance, making it an ideal choice for meditation spaces. Furthermore, you can incorporate grey fabrics, cushions, or curtains to infuse a sense of tranquillity and balance into your surroundings.
For Navratri mandir decoration, you can start by creating a gray-colored mandap with mirror work. The benefit of incorporating grey is that it will add a calming, lively, and subtle look to your mandir.

5. Day 5 Color of Navratri 2023- Orange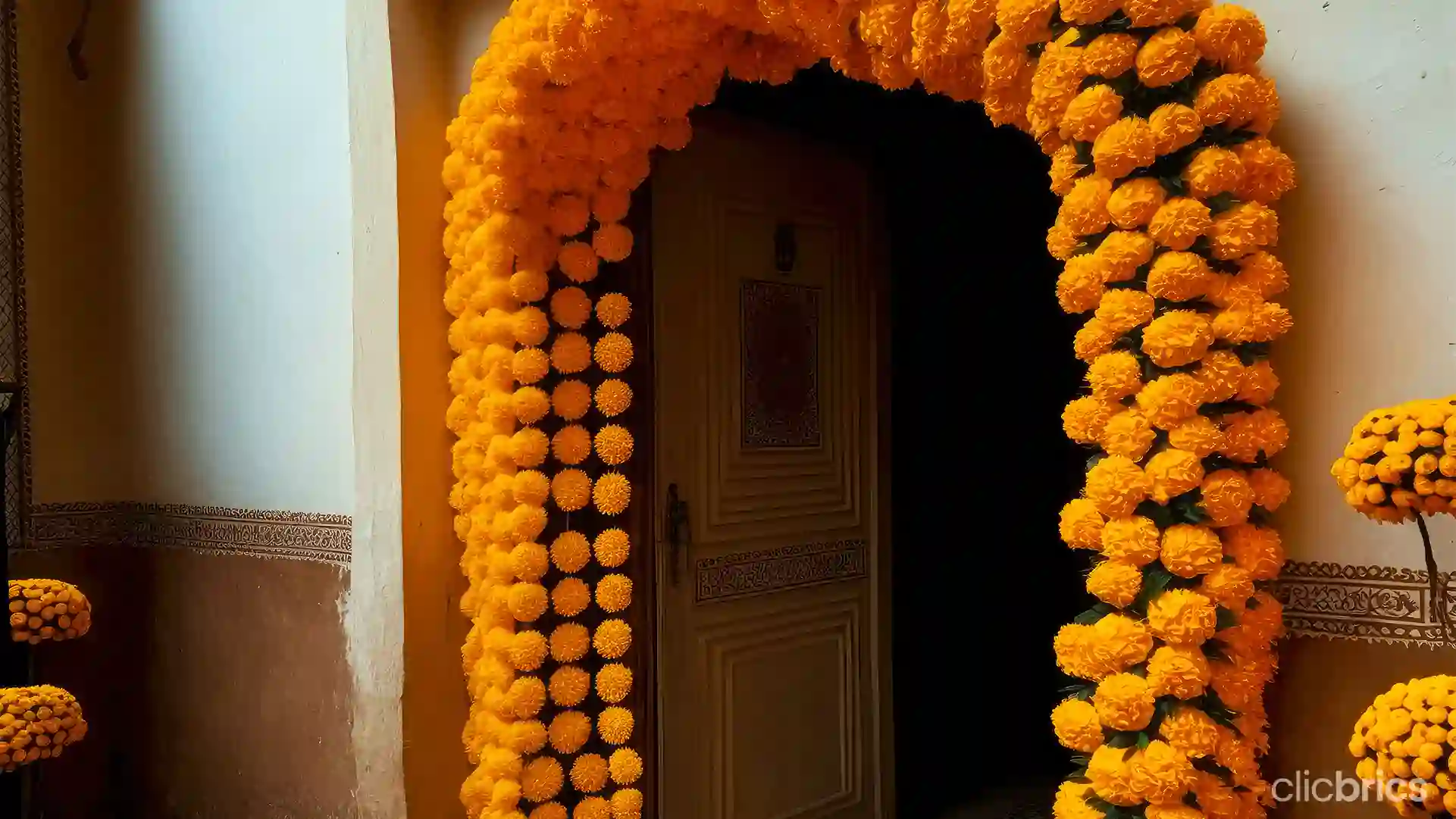 Orange is the colour for Day 5 of Navaratri 2023 which is associated with happiness, radiance, and spirituality and is dedicated to the goddess Skand Mata. Adorning your home with orange accents like marigold flowers, wall hangings, or decorative pieces can infuse a sense of warmth and positivity.
Add a string of orange marigold flowers to decorate the Navratri mandir at home. Furthermore, you can decorate the mandir mandap with an orange dupatta to create a calm atmosphere.
Also Read: Vastu Shastra Tips for Your Home Temple
6. Day 6 Color of Navratri 2023- White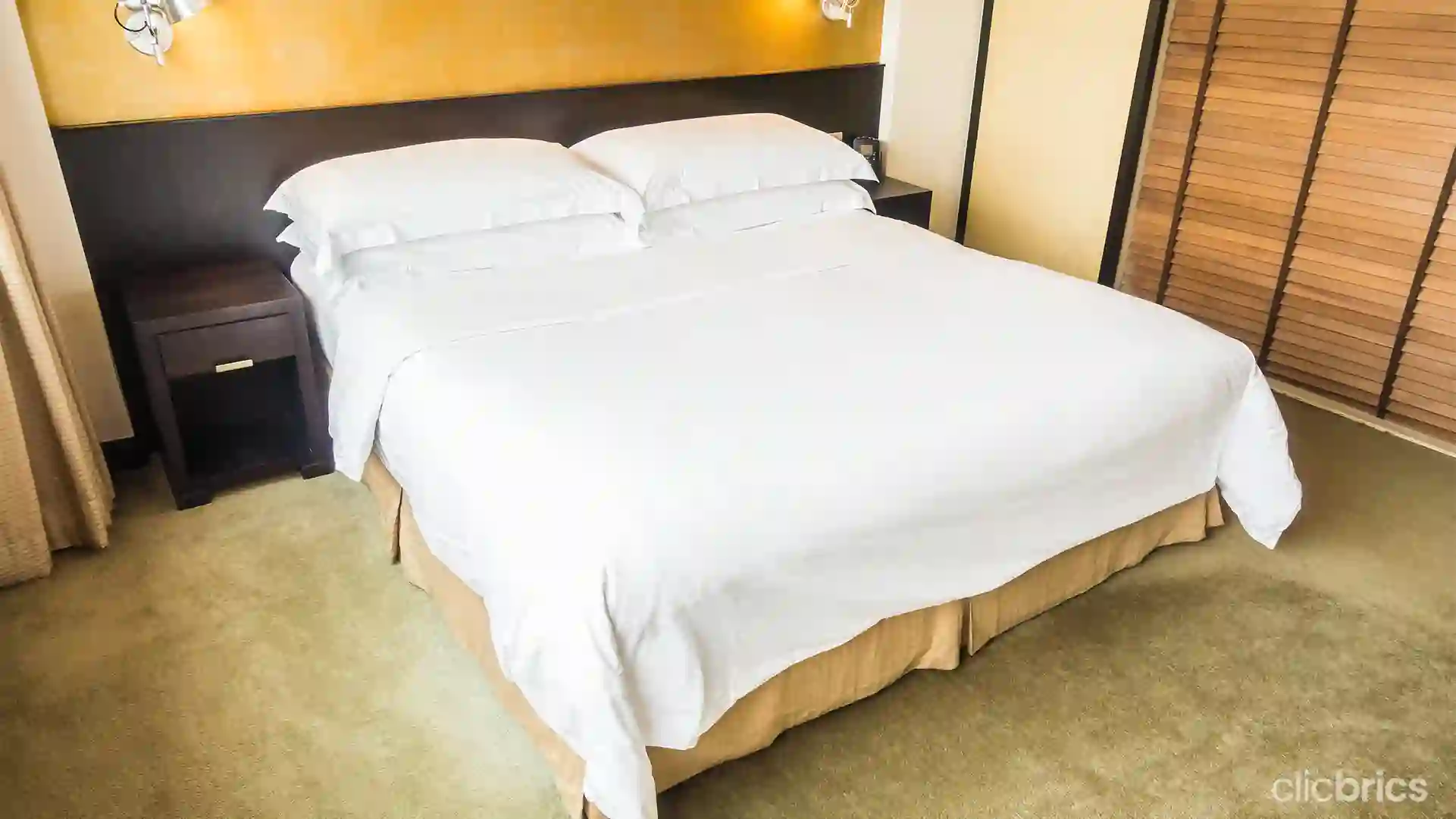 The colors for Navratri create a very serene, pure, and enlightened atmosphere. The color white is associated with the goddess Katyayani. You can decorate your home by incorporating white curtains, bedspreads, or tablecloths to evoke a sense of purity and simplicity.
To decorate your mandir at the time of Navratri, you can use jasmine or white lotus flowers, as they breathe natural light into a room, making it feel more spacious and inviting.
7. Day 7 Color of Navratri 2023- Red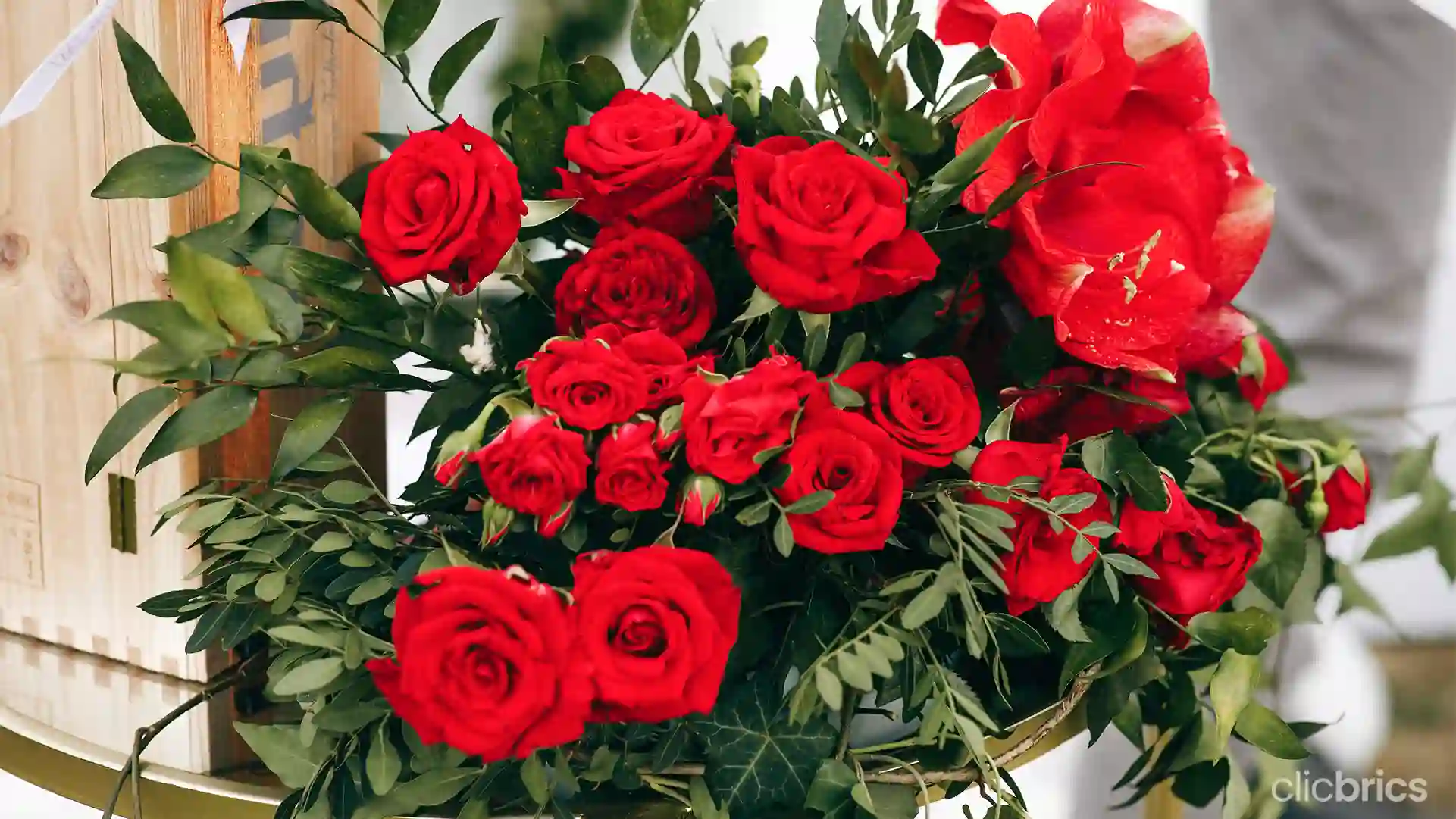 Without any doubt, we can say that red is one of the most powerful Navaratri 2023 colours. The shade is associated with power, passion, and determination and is dedicated to Kaalratri, the seventh form of Parvati Mata.
You can add fresh roses and make an OM symbol for the red Navratri mandir decoration. Furthermore, you can add red chunari to create a beautiful backdrop for deities.

8. Day 8 Color of Navratri 2023- Sky Blue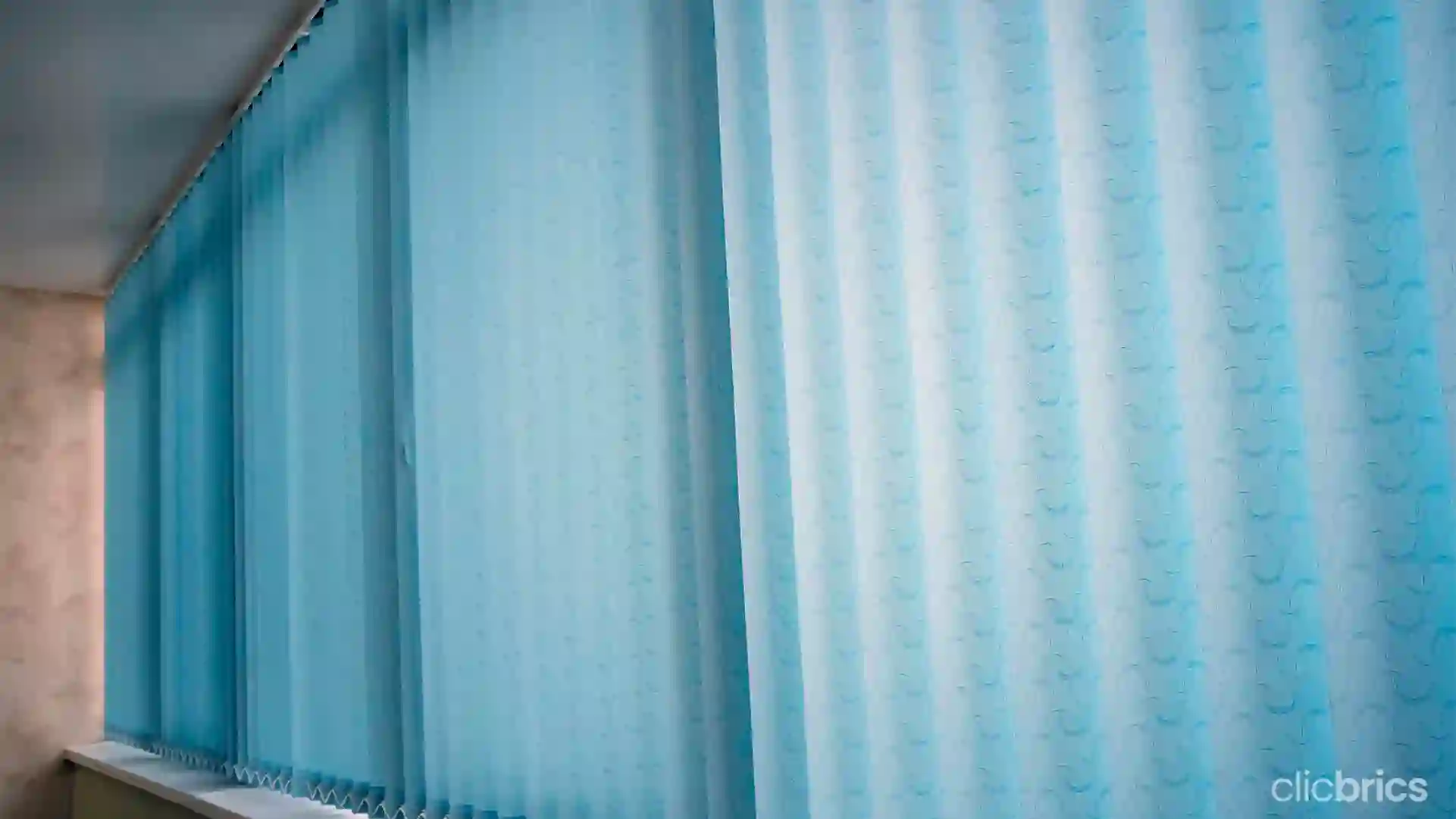 Out of all the beautiful Navaratri 2023 colours, the one that perfectly symbolizes spirituality, wisdom, and intuition is sky blue. 
You can incorporate sky blue into home decor, such as curtains, rugs, or tapestries, to create a sense of mysticism and serenity.
You can incorporate sky blue as a blue shade of mandap and drapes for the Navratri mandir decoration idea for this October.

Also Read: 9 Navratri Decor Ideas You Are Going To Love 
9. Day 9 Color for Navratri 2023– Pink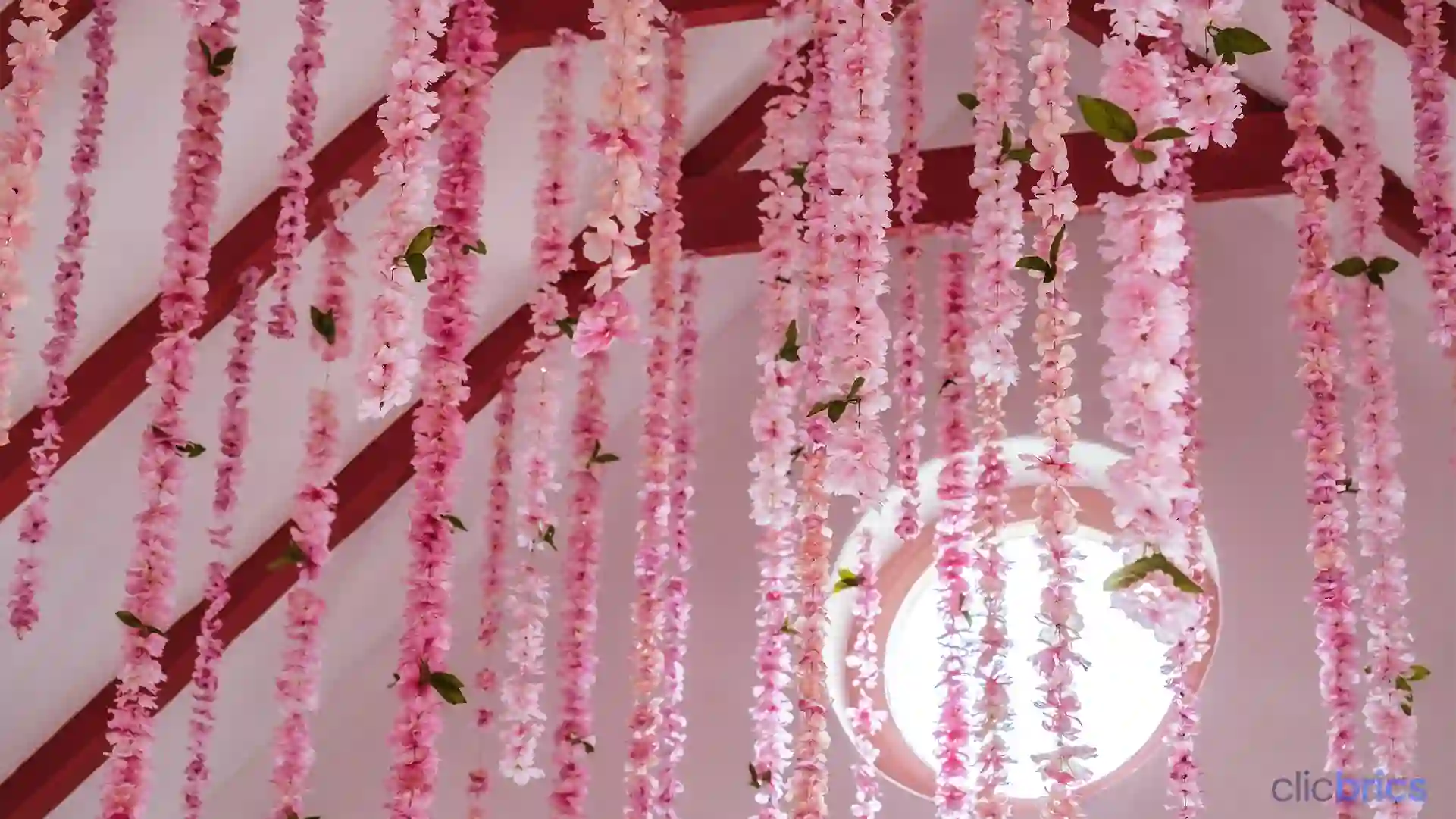 The pink shade is used to celebrate our goddess Siddhartri. The name is bifurcated into two parts, where Siddhi means supernatural power and Dhatri means giver. 
Celebrating Navaratri 2023 with pink colour is the kind of blessing that we receive from her. So don't forget to show this color at home as well. A pink shade adds an element of opulence and elegance, enhancing the aesthetics of your space.
Try using handmade wall hangings or other pink-themed crafts this year to decorate your mandir during Navratri. It will give your prayer space a subtle yet elegant touch. 
Final Word
The festival of Navratri celebrates the victory of good over evil and brings good vibes into our lives. We can create a space that captures the spirit of the celebration by embracing the beautiful Navaratri 2023 colours and using them in our home decor. All of these Navratri colors have a special meaning that affects the mood and vitality of our living place.