Having your own home has been considered a luxury for as long as we can imagine. Going house hunting to finally finding a home you could see yourself in is the ultimate form of satisfaction. I mean, who would not want to have a place that they love and can come back to absolutely whenever they feel like it? 
Whether it is the people living in rural areas or the ones living in towns and cities, what binds them all together is the common feeling of craving to live in a home that gives them warmth, happiness, and a feeling of belongingness. A home is one where you can not only spend ample time with your friends and family but where you can invest some time in yourself too. Take it from someone with first-hand experience, having the home that you have chosen to go back to at the end of the day is a feeling that is blissful and unmatched.
Have you ever had anyone from your friends circle discussing the huge mansions celebrities and other extremely rich people own? If not this, you must have seen pictures of people posing outside these big celebrity mansions and posting on social media. Well, there is a reason for this and it goes just beyond their love for the celebrity that owns the house. If you ever look closely, these mansions are huge and so beautiful that they look like they are straight out of a movie! 
These millionaires and billionaires need something to sustain and reflect their lifestyle - their homes do the work for them. We have come up with a list of some of the biggest and most alluring houses all around India. The purpose of this is to not just leave you awestruck but to also give you a taste of luxury. If not already, we want you to read about these huge mansions and get inspired to start working towards getting one of your own too! We don't want to leave you with incomplete information and so we have made an effort to educate you on the origin of these mansions, who owns them, and where they are located. 
Shah Rukh Khan's Mannat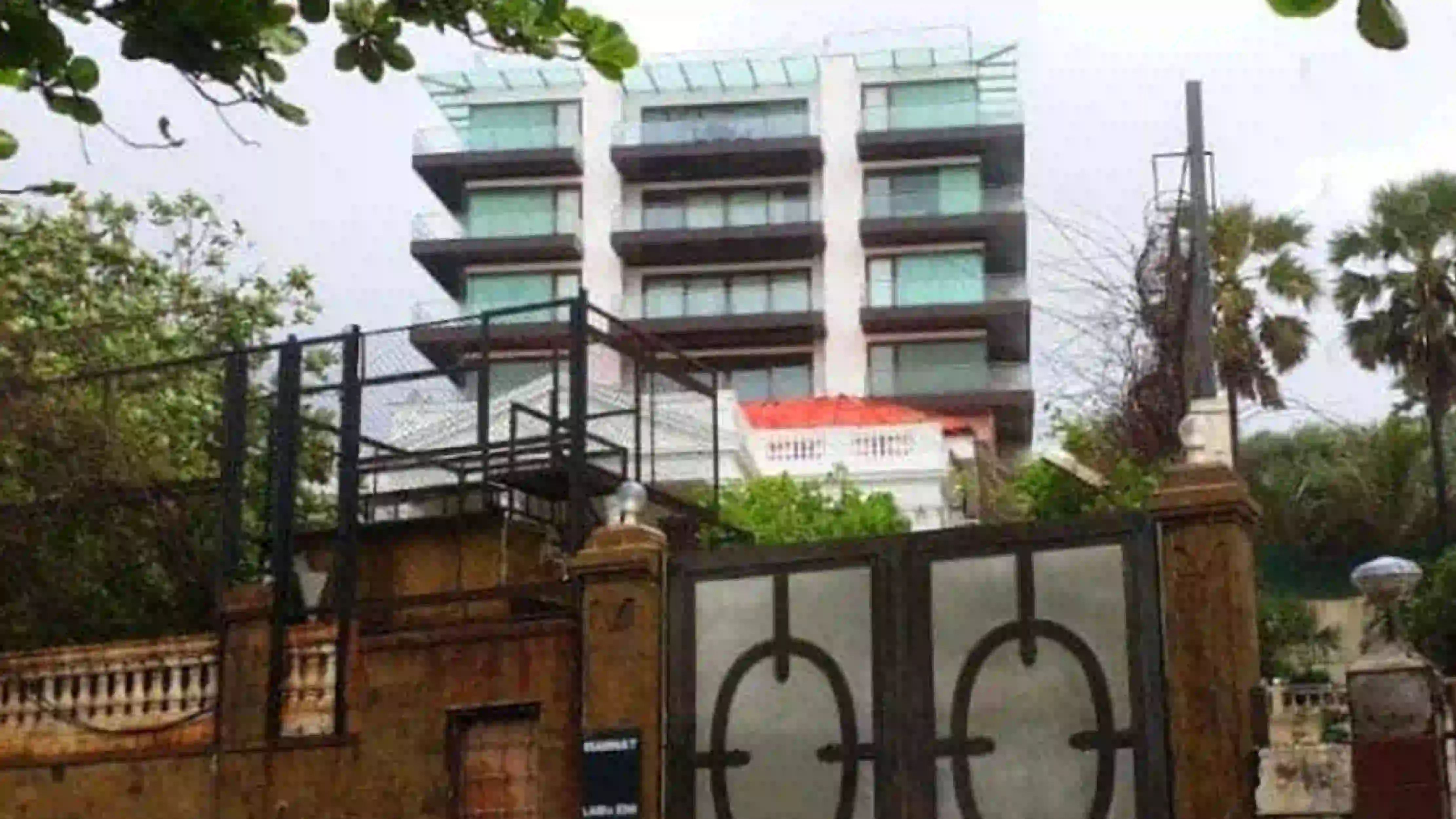 Mannat is the kind of house that feels like it has been decorated and built with love and family in mind. The home is a combination of gardens, living rooms, multiple floors, banquet halls for entertainment purposes, a relaxing spa room, and even a personal office for Shah Rukh Khan. When you think about "why" Mannat is one of the most gorgeous homes in all of India, it is mostly because of its interior design and home decor. It took the interior designers over a decade to be completely done with the styling of the mansion. Most of the elements have been picked up from renowned exhibitions and antique stores visited over the years. The best part is that Mannat gives a vibe that is welcoming and personal. 
Anil Ambani's Abode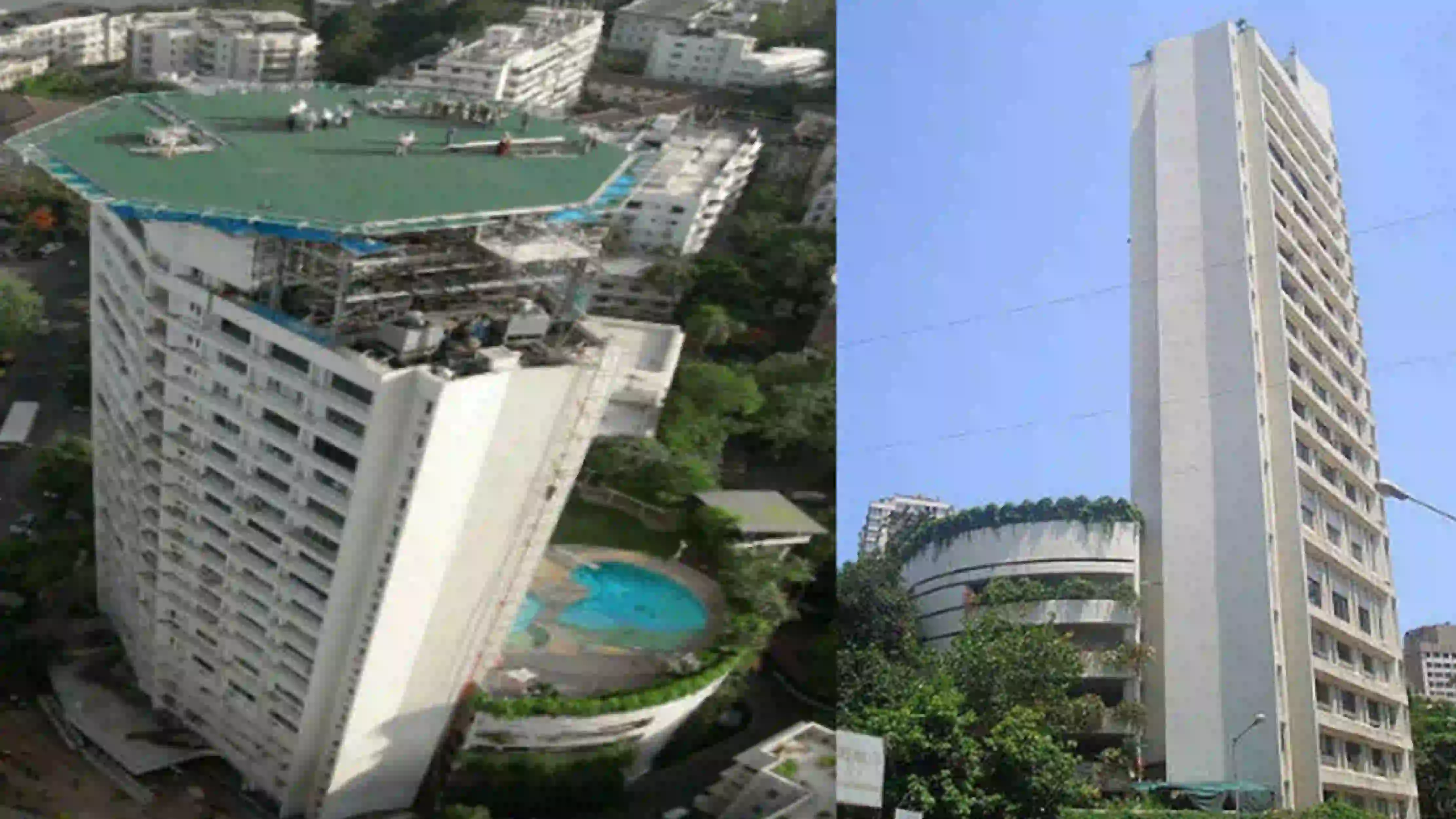 When it comes to the Ambanis, no amount of words can ever do justice to the kind of effort and time that they put into building their mansions. Spread across an area of 16,000 square feet, the house is located in Mumbai and is about 70 meters high. All that can be said about its interiors and decoration is that it changes every year, in an attempt to ensure that the mansion is up to date with the latest trends. It exceeds all luxuries and amenities that may be available at even a 7-star hotel. 
Ratan Tata's Retirement Home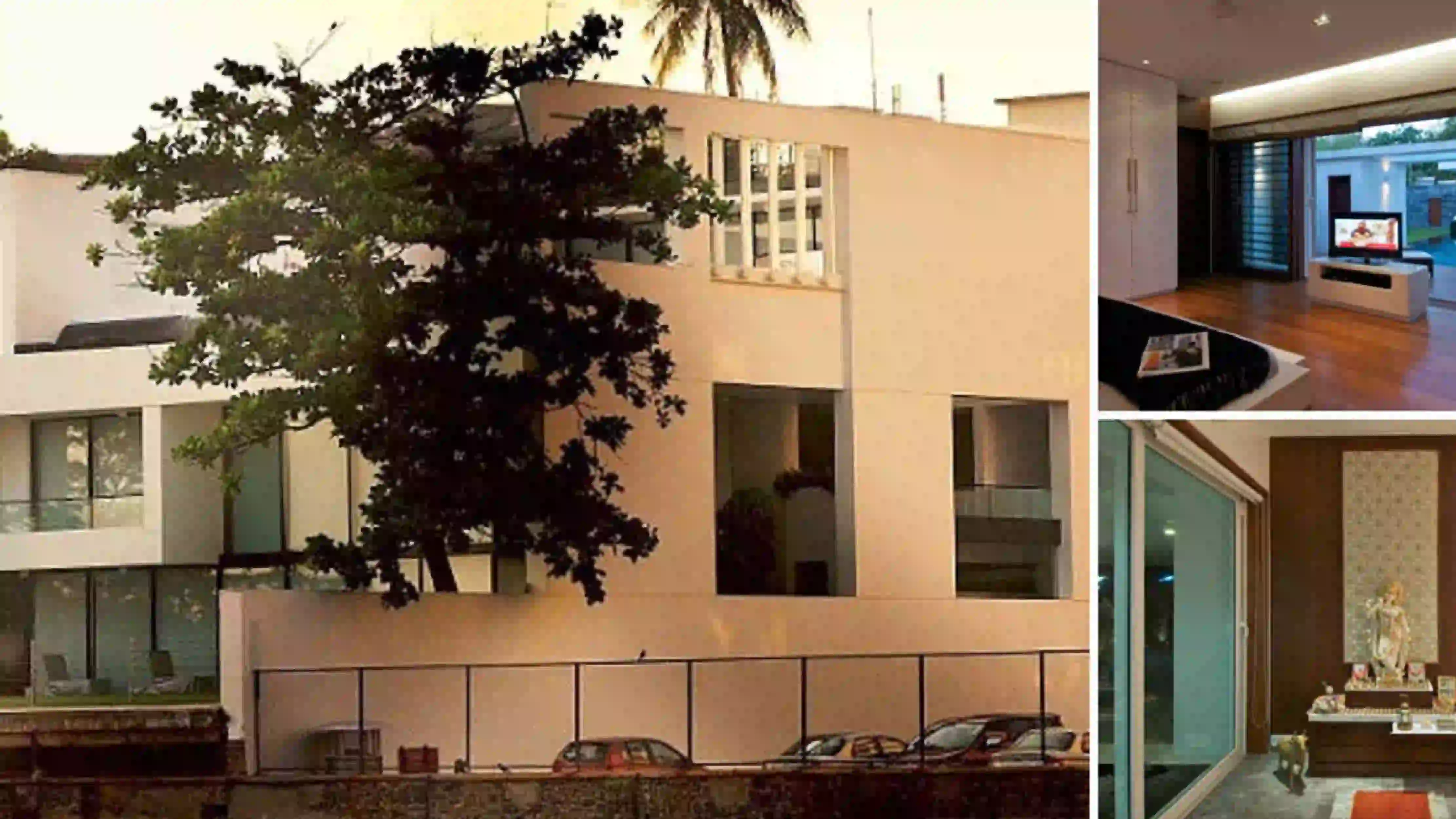 This home is where the Chairman of the Tata Sons company decided to grow old and make memories! Spread across an area of 13,350 square feet, the house is all white. What sets this mansion apart is that it has a basement that has the capacity of storing about 30 cars at once. On top of that, the home also has a huge sun deck which has been personally designed and can hold up to 50 people! Apart from the basic rooms every home has, Ratan Tata's mansion has a full-fledged gym and a media room with all kinds of equipment needed as well.
Mukesh Ambani's Antillia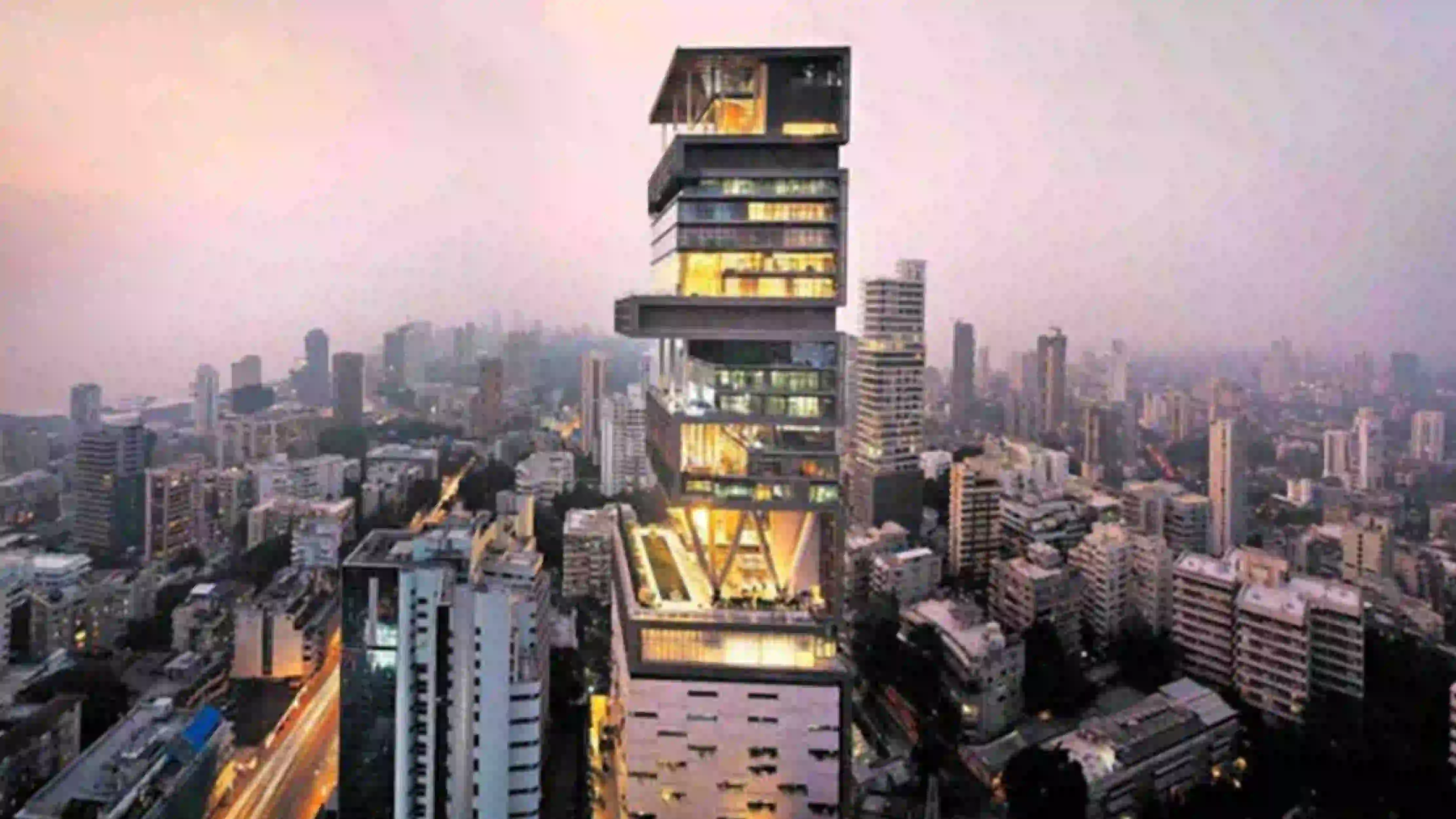 Did you know that the Ambanis Mansion is worth about 2 billion dollars? Now just imagine how luxurious and grand it might be! The property is so huge that there are about 600 servants and staff that have been hired to ensure the mansion is well maintained at all times. Goes without saying, a house like this needs to have a top-notch security system as well. One thing that stands out is that the mansion has the capacity of surviving an earthquake up to a magnitude of 8! The cherry on top is that Antillia is located in one of the poshest localities in the world - Altamount Road, Mumbai. 
Bajaj Mansion, Maharashtra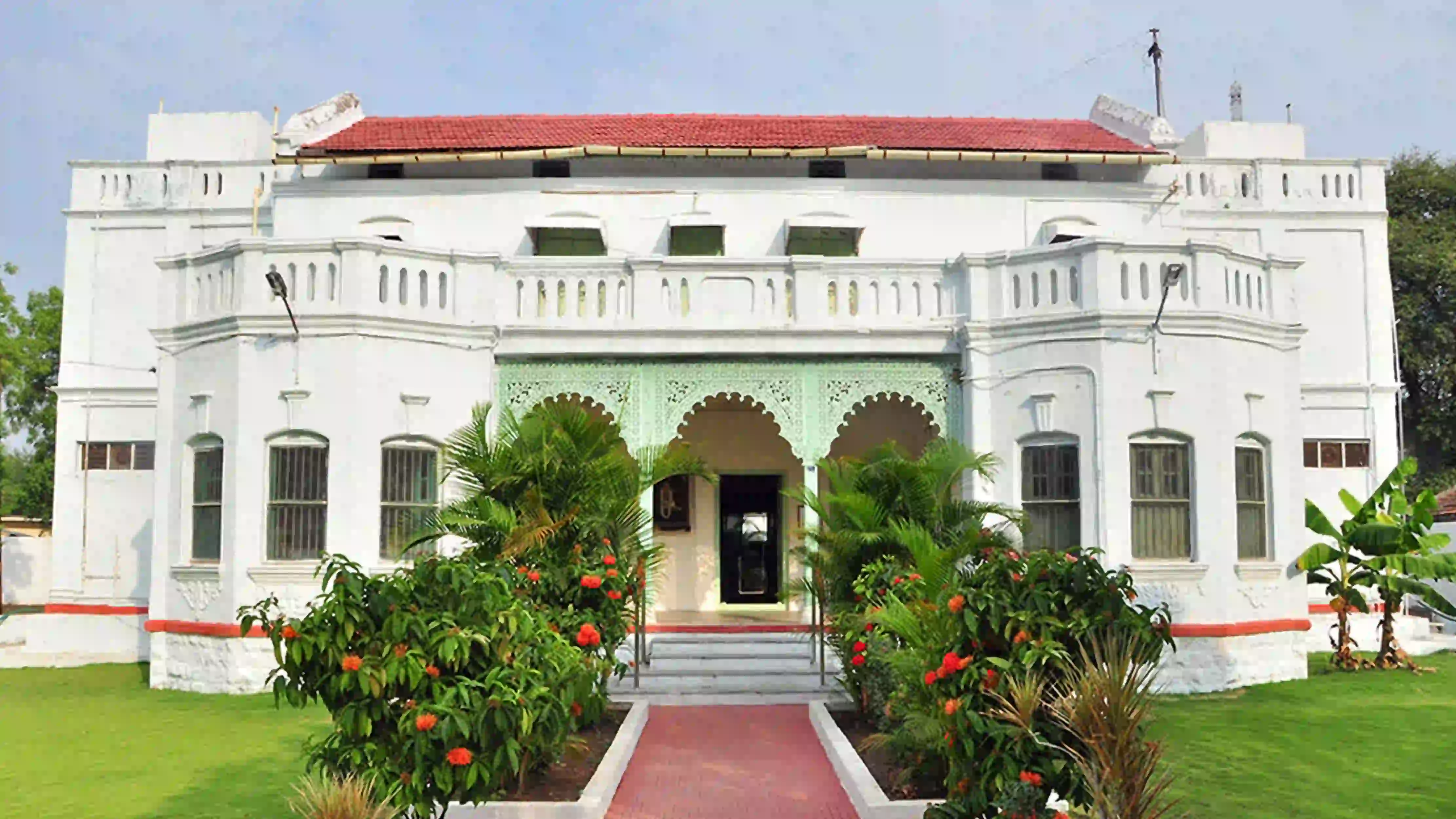 It is believed that this mansion is a complete society on its own! The house is so huge that not one, but more than a couple of families can easily and comfortably live together. The Bajaj Mansion is the kind of property that will give you an overview of what is inside just by looking at its appearance from the outside. The house is primarily known for its big courtyard that many many years ago used to serve the purpose of morning runs and spending quality time with the whole family. The mansion has more than one garden and is a perfect fit for those who love nature. 

Bangur Mansion, Calcutta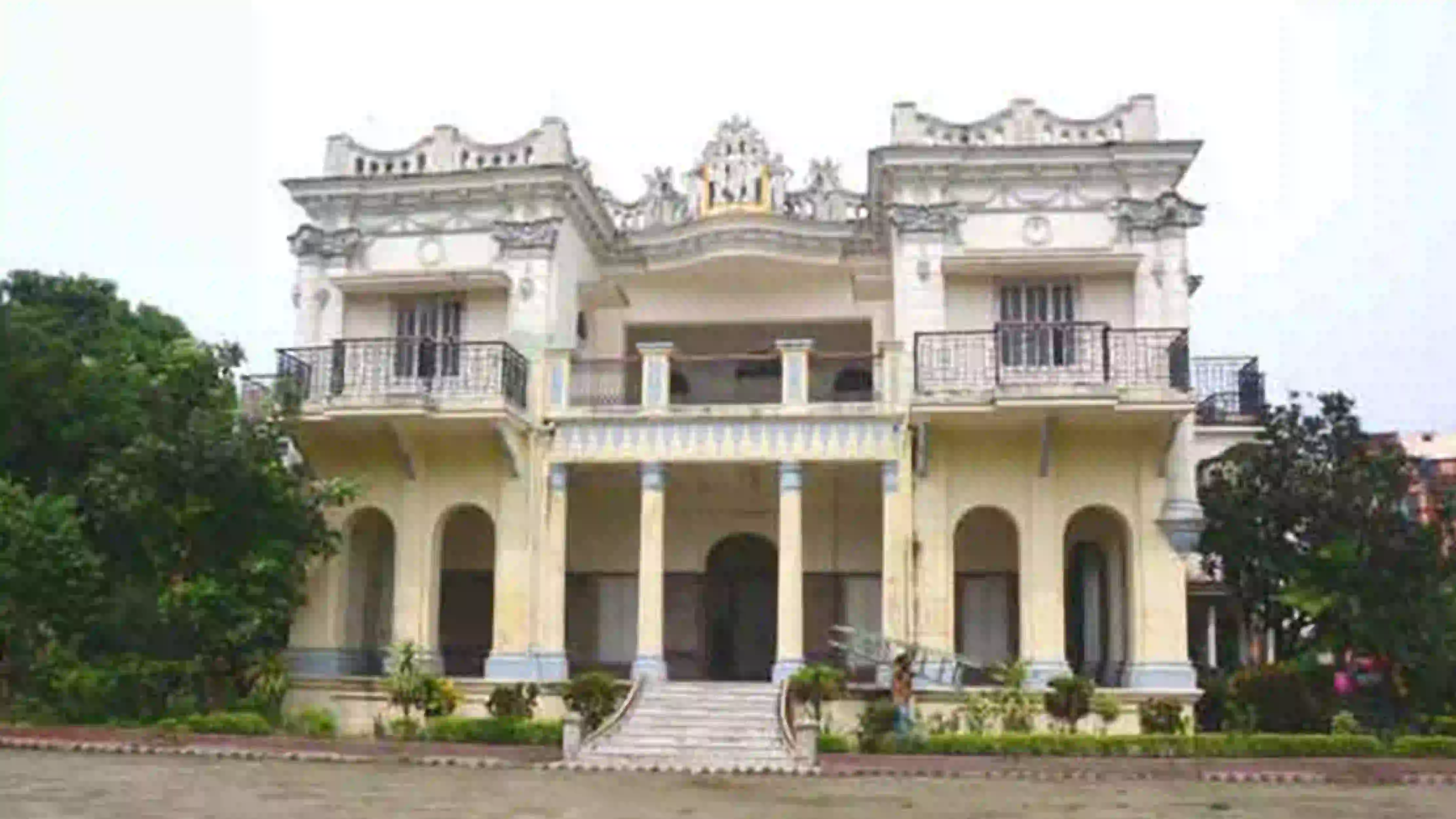 Even though this is just a 2-floor mansion, it sure does have a lot of added unique luxuries for its owners. Its main attraction is the garden located right next to the circular driveway, with a fountain that can even be seen from far away. This house is even more valued because it has the second oldest tree in the entire city and it is so huge that the whole family sometimes likes to enjoy their morning just sitting under it! Bangur Mansion also has a coffee house with a glass roof and a spacious banquet hall for all important functions. The tennis court is just a means of staying fit along with the combination of a gym with all kinds of equipment! Finally, the mansion has a verandah that lights up the moment the sun goes down, all thanks to one of the most expensive and ornamented chandeliers placed at the location.

Braganza House, Goa
Even though this mansion was constructed in the 17th century, it is the kind of house that cannot be looked at without gasping! It is located in South Goa and is so huge that it takes up a full side of the Chandor village. The house is spread across an area of 10,000 square meters and is one of those rare properties that is open to the public. Within the house is a ballroom that is decorated with some of the most expensive and antique showpieces. Looking inside the house, elements that catch your attention the most are the draperies, expensive ancient paintings, and rosewood furniture. 
The good news is that these huge mansions are as beautiful from the inside as they are from the outside. There is a big chance that you might fall for them even more if you get the chance to ever tour them or take a sneak peek inside! These houses have been built by some of the best architects and developers for some of the most prominent people in India. When you see even celebrities giving so much attention to the construction and outlook of their homes, it does indeed feel inspiring. 
Investing in a house might be one of the biggest investment decisions we ever make in our whole lives. Let me leave you with a question to ponder upon - don't you think now is the time to start working on building ourselves the kind of dream home we have always envisioned?