Table of Contents:
Welcome to the enchanting world of Kerala house design, where tradition and contemporary elegance dance in perfect harmony.

Nestled in the lush green landscapes of South India, modern Kerala house designs have a charm that's hard to replicate. The state's rich architectural heritage and Kerala house design seamlessly marries the best of both worlds. 
In this article, we'll explore the various features, benefits, and types that define modern Kerala house design. So, grab a cup of chai, settle in your comfort place, and unravel the captivating world of modern Kerala house design ideas.
Features of Kerala House Design
Kerala-style house design is about embracing the essence of Kerala's culture and environment. Below are some of the critical features of the simple modern Kerala house design: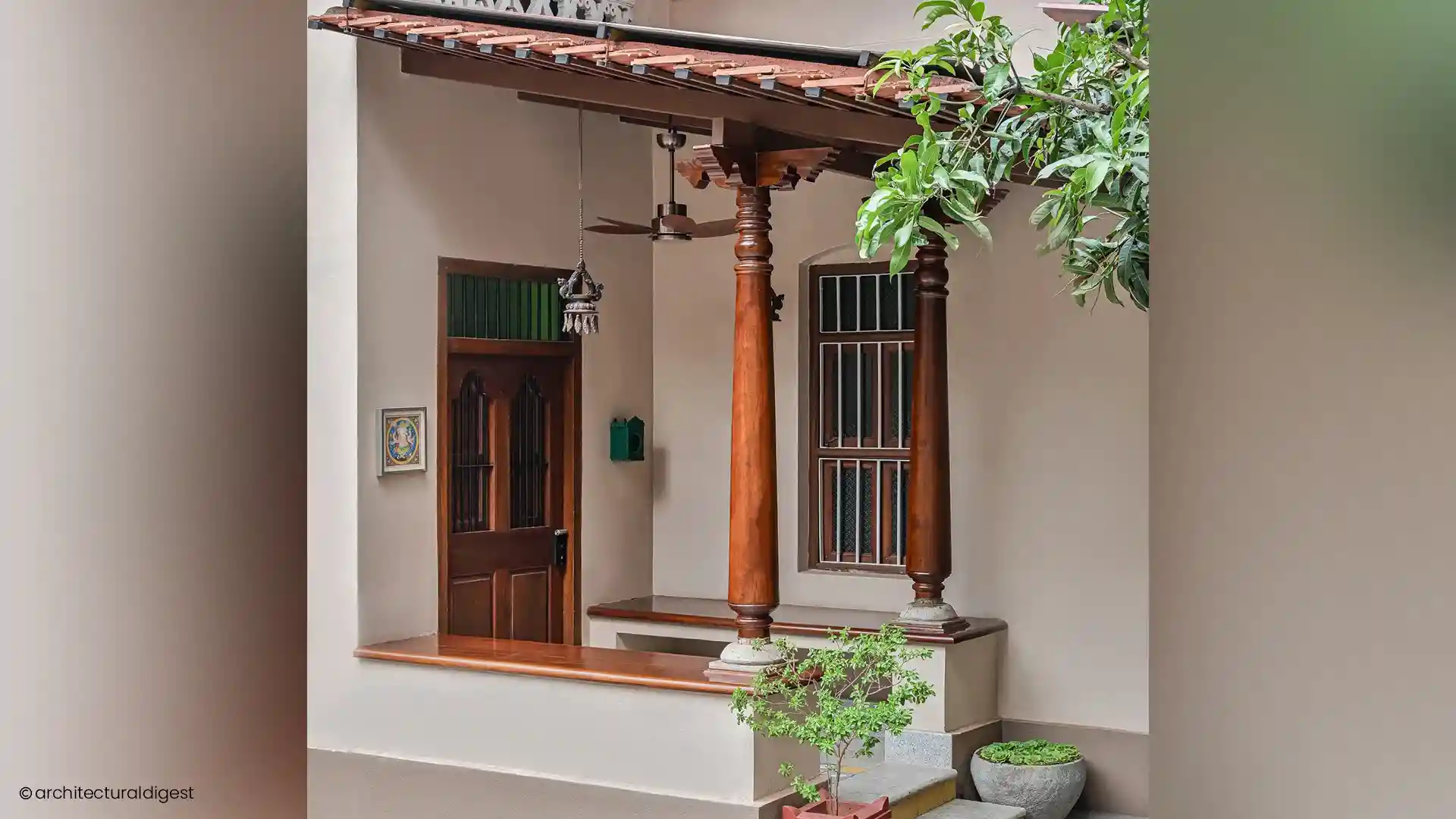 "Padippura" is a name given to the roofed entrance that leads to the central part of the
simple modern Kerala house design.
 Although the contemporary form has wooden access gates, the original type has a pitched roof with clay tiles.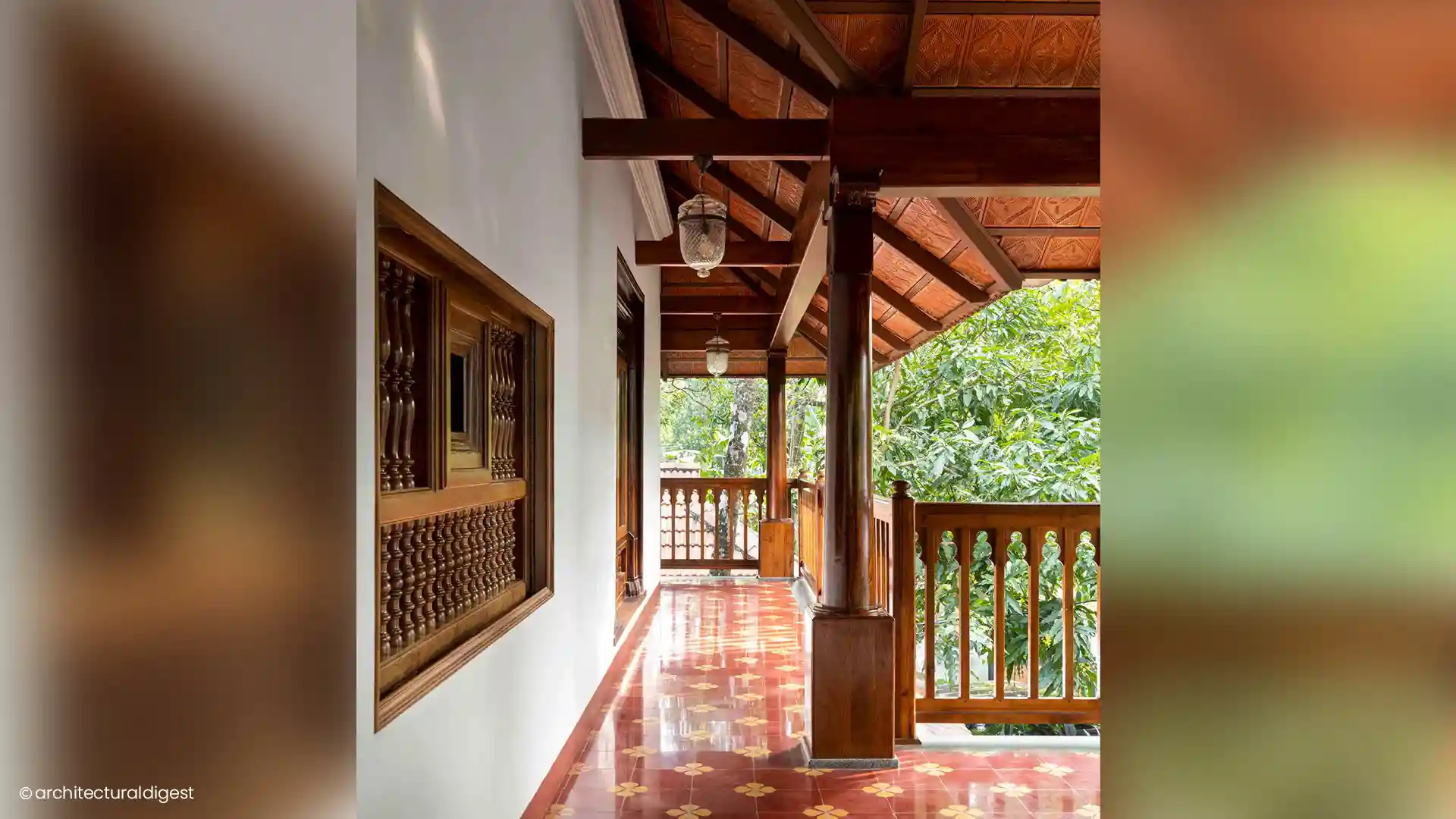 Made of cement or wood, the Kerala-style house's front porch, also known as the poor ham, has a pillared tiled roof.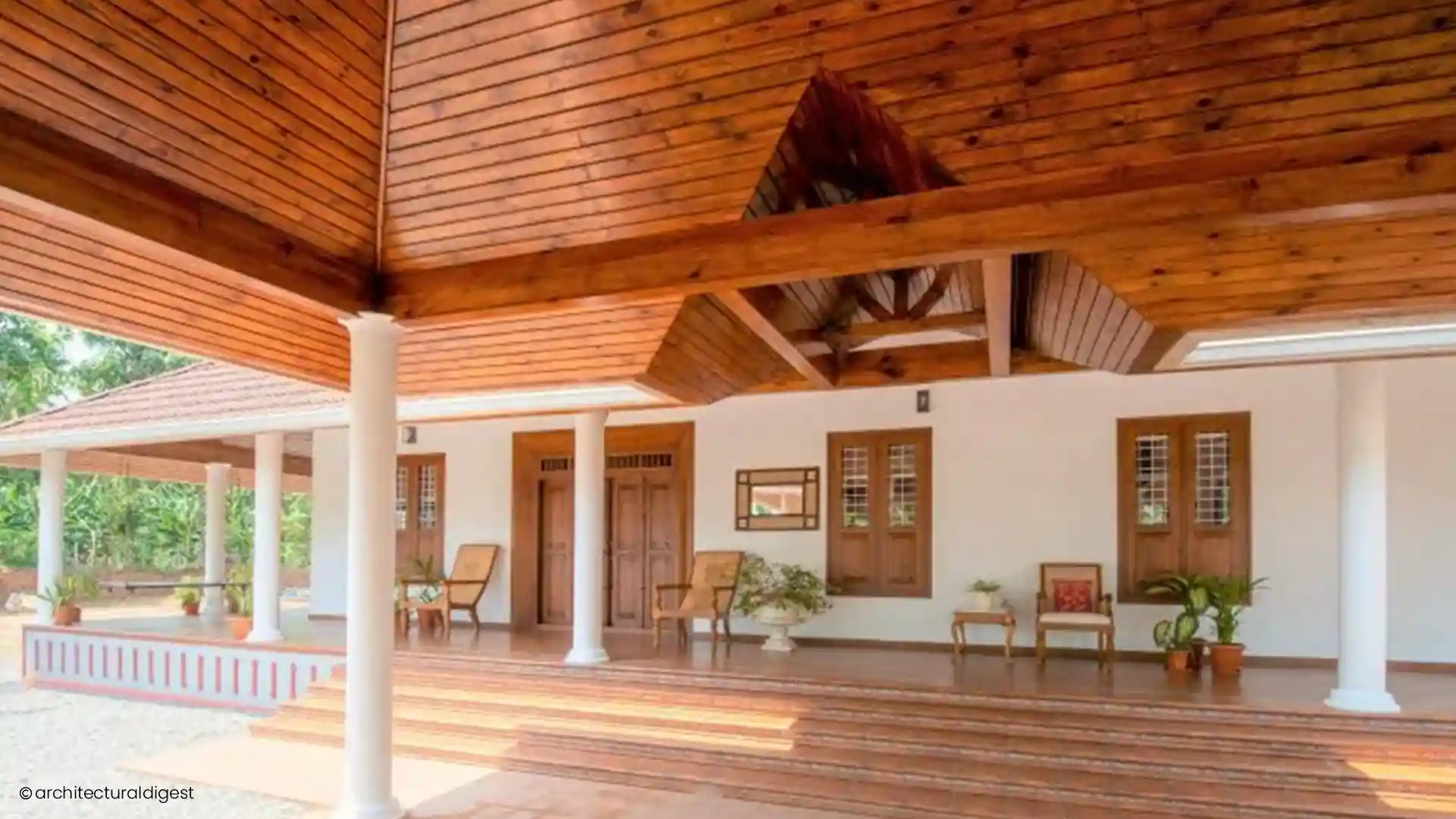 It is attached to the entrance verandah (poomuham) passageway, also known as the "Chuttu Verandah," that leads to both sides of the home.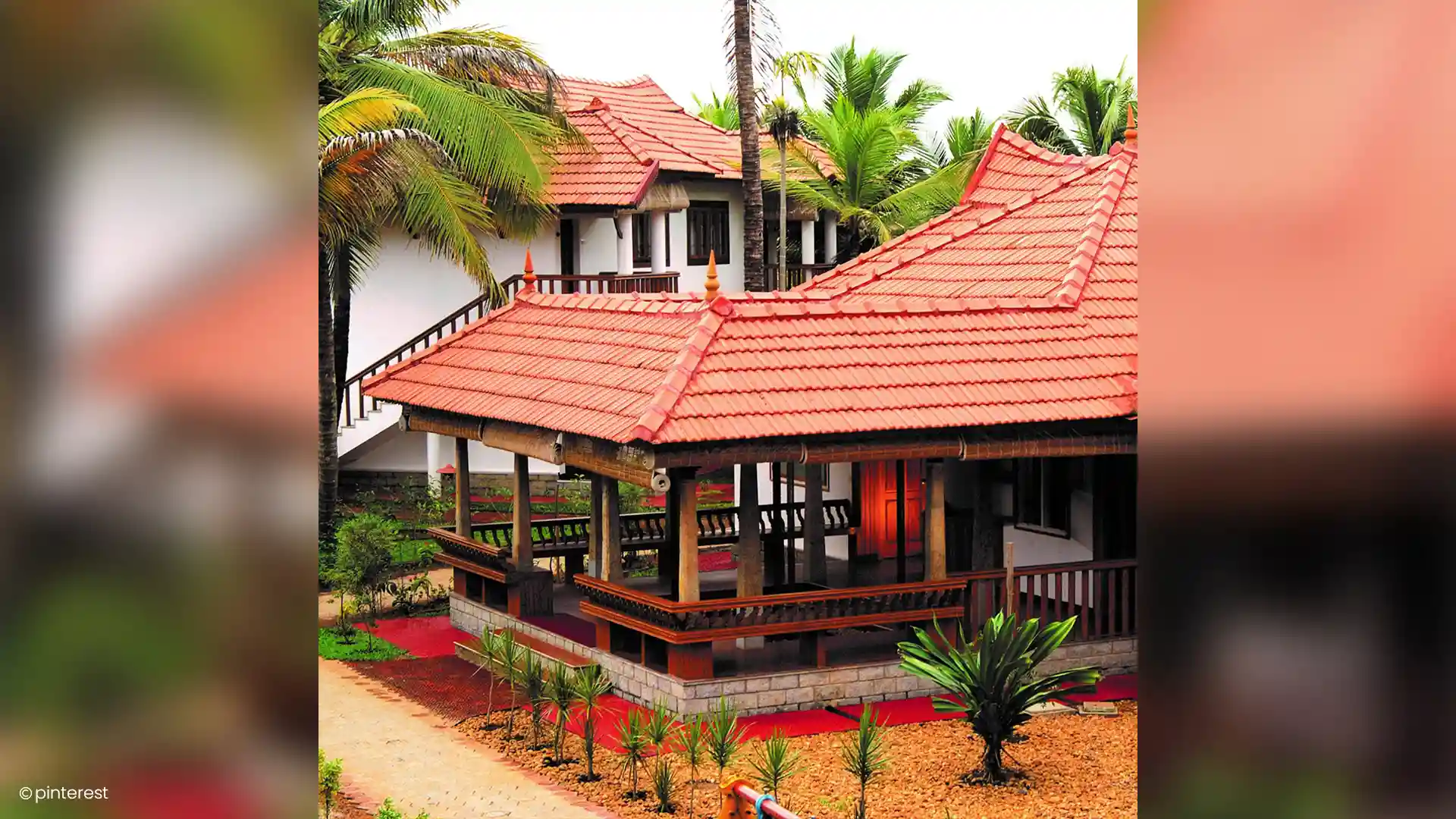 Verandah seating in a simple modern Kerala house design is known as Charupady. It is a traditional carved, parapet-style wooden or cement bench kept along the entrance verandah and passageway. Furthermore, it can be used as a space for family and friends to enjoy an evening tea.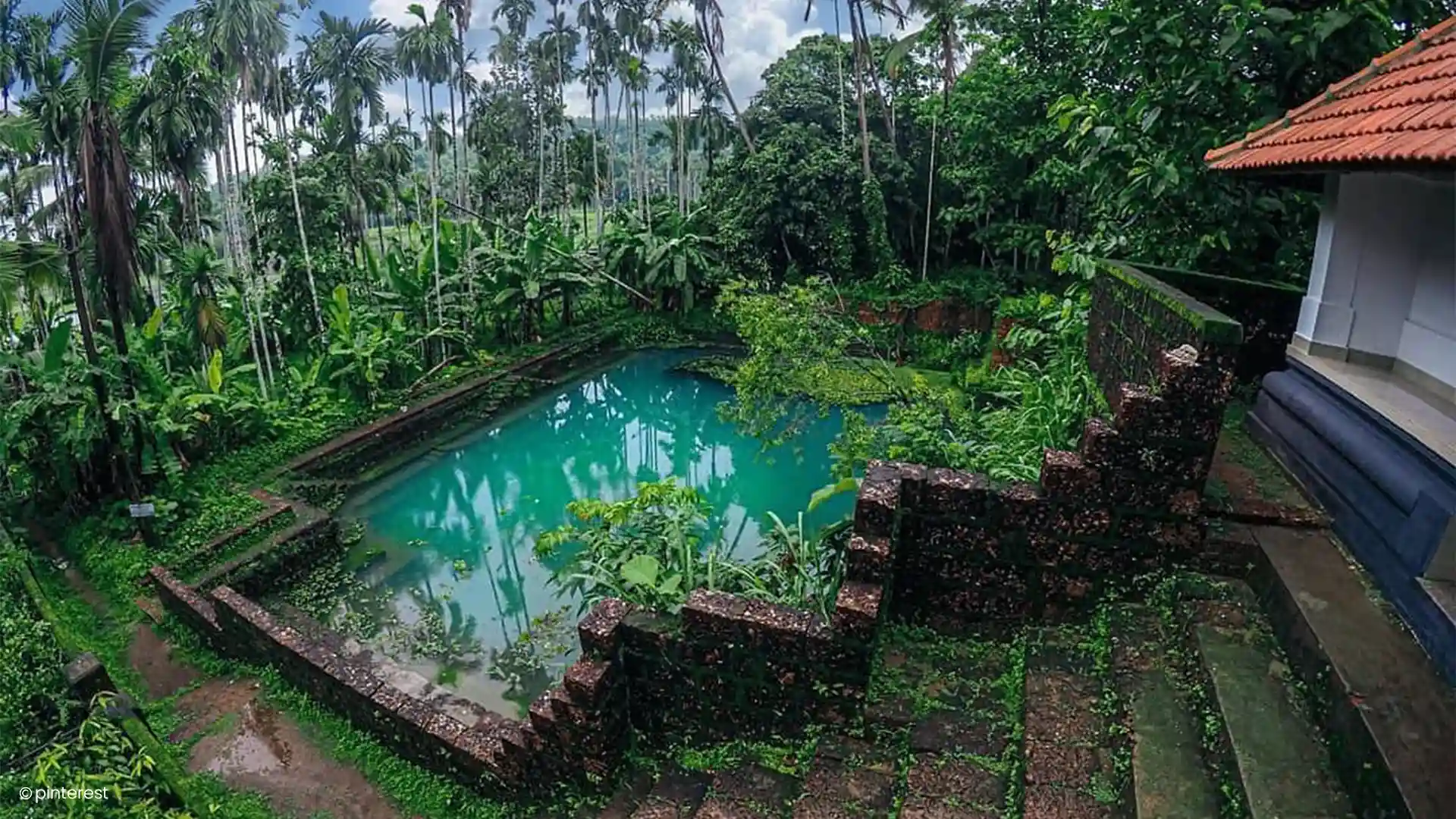 At the end of the passageway in a Kerala traditional house lies a traditional pond called "Ambal Kulam," which has a border of debris on either side. Within the pond, you can place a lotus.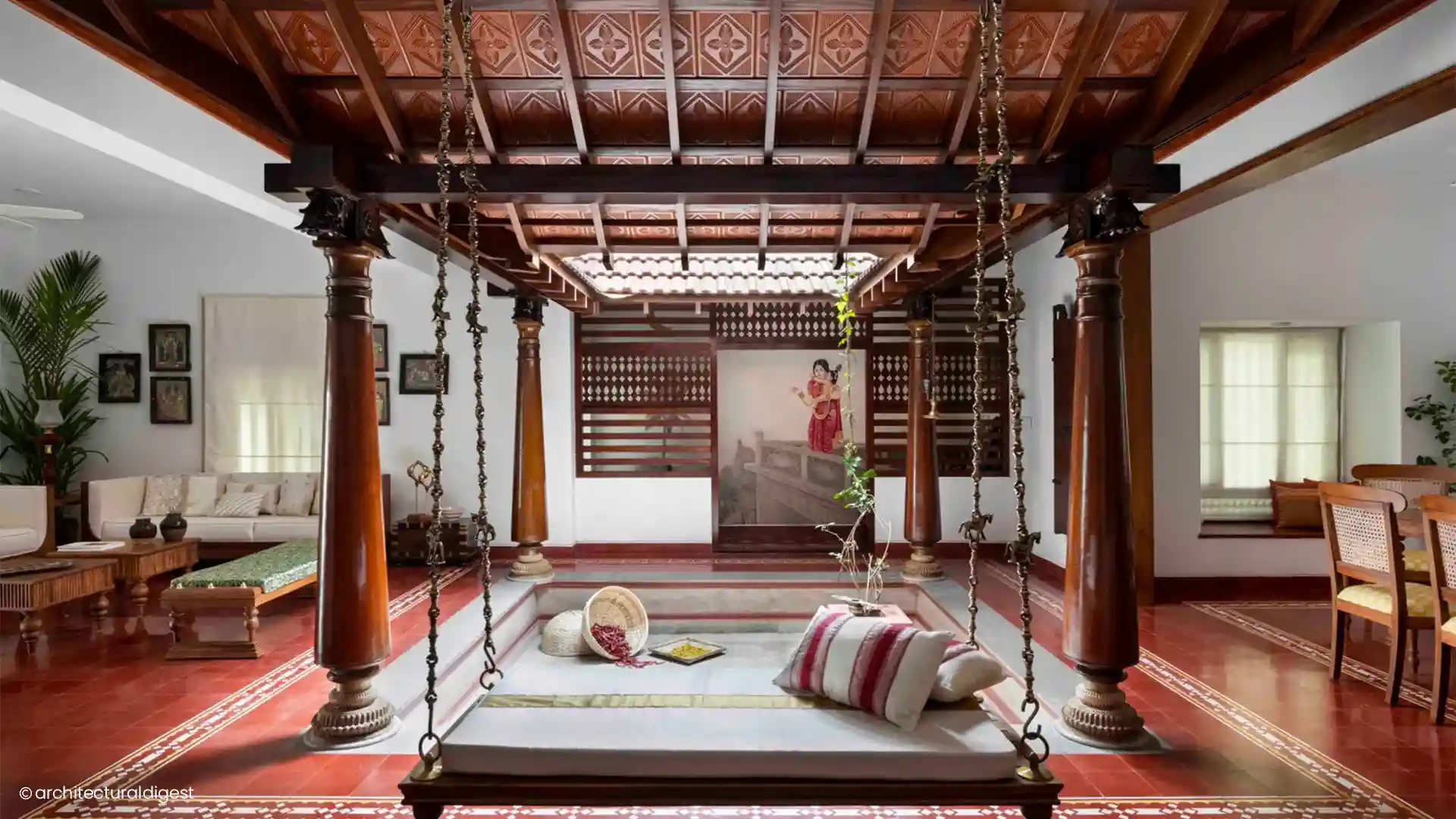 The central courtyard, known as "Nadumuttom," is an open space and is regarded as the primary hub of the home. A tulsi plant is typically positioned in the middle of the courtyard, which divides the house into four halves.
Also Read: Kerala Registration Portal: Steps to Use Online Property Related Services
Benefits of Kerala House Design
Below, you will find a host of benefits that make low-cost contemporary house design in Kerala a popular choice.
Homes are designed to thrive in Kerala's tropical climate because they mostly have sloping roofs and natural ventilation. 

Many simple modern Kerala house designs incorporate eco-friendly features like rainwater harvesting and solar panels, helping you reduce your environmental footprint.

Modern Kerala house designs often feature open-plan layouts that promote social interaction and make the most of the available space to enjoy blissful evenings. 

Using locally sourced materials like wood and stone adds character and helps regulate temperature, keeping the contemporary house design Kerala comfortable year-round.

Kerala house design often follows Vastu Shastra principles, ensuring a harmonious and balanced living environment.
Also Read: Airports in Kerala: A Traveller's Guide
Types of Kerala House Design
Below, you will find some of the contemporary house designs, Kerala-based, that you will find interesting. 
1. Modern Kerala House Design
The specialty of modern home design in Kerala is a welcoming and warm vibe. You will observe that in these types of contemporary houses in Kerala, the use of color remains neutral, like browns and whites. Furthermore, if you place an antique furniture, it will add a rustic charm to your Kerala modern house. 
2. Traditional Modern Kerala House Design
These homes retain traditional architectural elements like sloping roofs, wooden pillars, and intricate woodwork but are designed with modern comforts and aesthetics in mind. The fusion of Kerala traditional house and contemporary elements is what makes them stand out. Furthermore, a traditional yet contemporary house design in Kerala has a good roofing system because it experiences heavy rainfall. 
Also Read: RERA Kerala: Registration Process, Rules, Documents & Fees
3. Colonial-Style Kerala House Design
Kerala's history is deeply intertwined with colonial influences, especially those of the Portuguese, Dutch, and British. Some modern Kerala house designs embrace elements from this colonial past. The beautiful colonial-style bungalows with high ceilings, large verandas, and intricate wrought-iron railings feature a fusion of colonial and Kerala architectural elements that uniquely blend old-world charm and modern comfort.
4. Fusion-Style Modern Kerala House Design
This fusion-style, low-cost contemporary house design in Kerala has charming exteriors and pristine interiors. The exterior of a fusion-style, low-cost contemporary house in Kerala usually has large doors and windows that bring in natural light and create a sense of openness. In addition, this fusion-style Kerala new model house has tiles and leather-finished granite flooring, which showcase elegant style. 
Also Read: Kochi International Airport (COK): Terminals, Facilities & Nearby Tourist Destinations
5. Eco-Friendly Kerala Home Design
Kerala's extensive network of backwaters and coastline provides a backdrop for stunning waterfront homes. They often include features like private jetties, houseboats, and terraces overlooking the water, making them perfect for tranquil coastal living. These homes are thoughtfully crafted to minimize their carbon footprint and promote eco-friendly living in harmony with Kerala's lush surroundings. 
Conclusion
The modern Kerala house design is an example of the state's ability to develop while preserving its cultural heritage. Therefore, a modern Kerala house design can be ideal if you're seeking a home that oozes beauty and elegance while embracing sustainability.