Table of Contents:
In a world where fame and fortune collide, there's an irresistible allure to stepping into the lives of our favorite celebrities, if only for a moment. Kartik Aaryan, the charismatic Bollywood heartthrob, has enchanted us with his talent and charisma on screen! However, have you ever wondered what Kartik Aaryan's house looks like? Well, we are on an exclusive journey to unlock the doors to Kartik Aaryan's house, a place that's as intriguing as the star himself.

So, whether you're a die-hard Kartik Aaryan fan, a design enthusiast seeking inspiration, or simply curious about the life of a Bollywood sensation, this virtual tour of the Kartik Aaryan house promises to be an enticing journey into a world where luxury, style, and personal expression converge. 
Kartik Aaryan House: Overview 
Kartik Aaryan is originally from Gwalior, Madhya Pradesh. Kartik Aaryan parents, Manish Tiwari and Mala Tiwari, have supported him throughout his acting career. The Panchnama Boy, Kartik Aaryan's impeccable comic timing and relatable on-screen persona struck a chord with audiences. He continued to impress with his versatility in various roles, proving himself as a heartthrob and a versatile actor capable of tackling a wide range of characters. 
And just as his career soared, so did his curiosity about his lifestyle, inviting fans to catch a glimpse of his luxurious abode, a symbol of his hard-earned success and the pinnacle of his journey in the entertainment industry. 
He recently purchased a new abode in Juhu that cost around INR 17.50 Crore. The stamp duty of Titu's Juhu's house is INR 1.05 Crore. Kartik Aaryan parents executed the purchase as per the records discovered by Indextap.com. 
Before buying this house, he was living at Versova, Mumbai. In this journey you will discover about this Versova home.  
Kartik Aaryan House: Address
Nestled along the picturesque Yari Road in the vibrant neighborhood of Versova, Mumbai, lies Kartik Aaryan's house. The exact Kartik Aaryan house address is 5th floor, Rajkiran Co-Op Housing Society, Yari Road, Versova, Mumbai, 400061. 
Kartik Aaryan House: Price
The carpet area of Kartik Aaryan House in Versova is 459 sq ft for a total size of 551 sq ft. Kartik spent INR 9.60 Lakhs on stamp duty for registration. Kartik Aaryan house price is approximately INR 1.6 Crores.
Interesting Read: Sunny Deol House in Mumbai: Address, Price, Features, Photos & Inside View
Kartik Aaryan House: A Revealing Inside View 
Kartik Aaryan House boasts a modern, minimalist design with sleek lines, a neutral color palette, and luxurious finishes. It's a paradise for anyone who appreciates contemporary aesthetics. If you find the above details fascinating, wait until you see every last aspect of the Kartik Aryan house in the below section.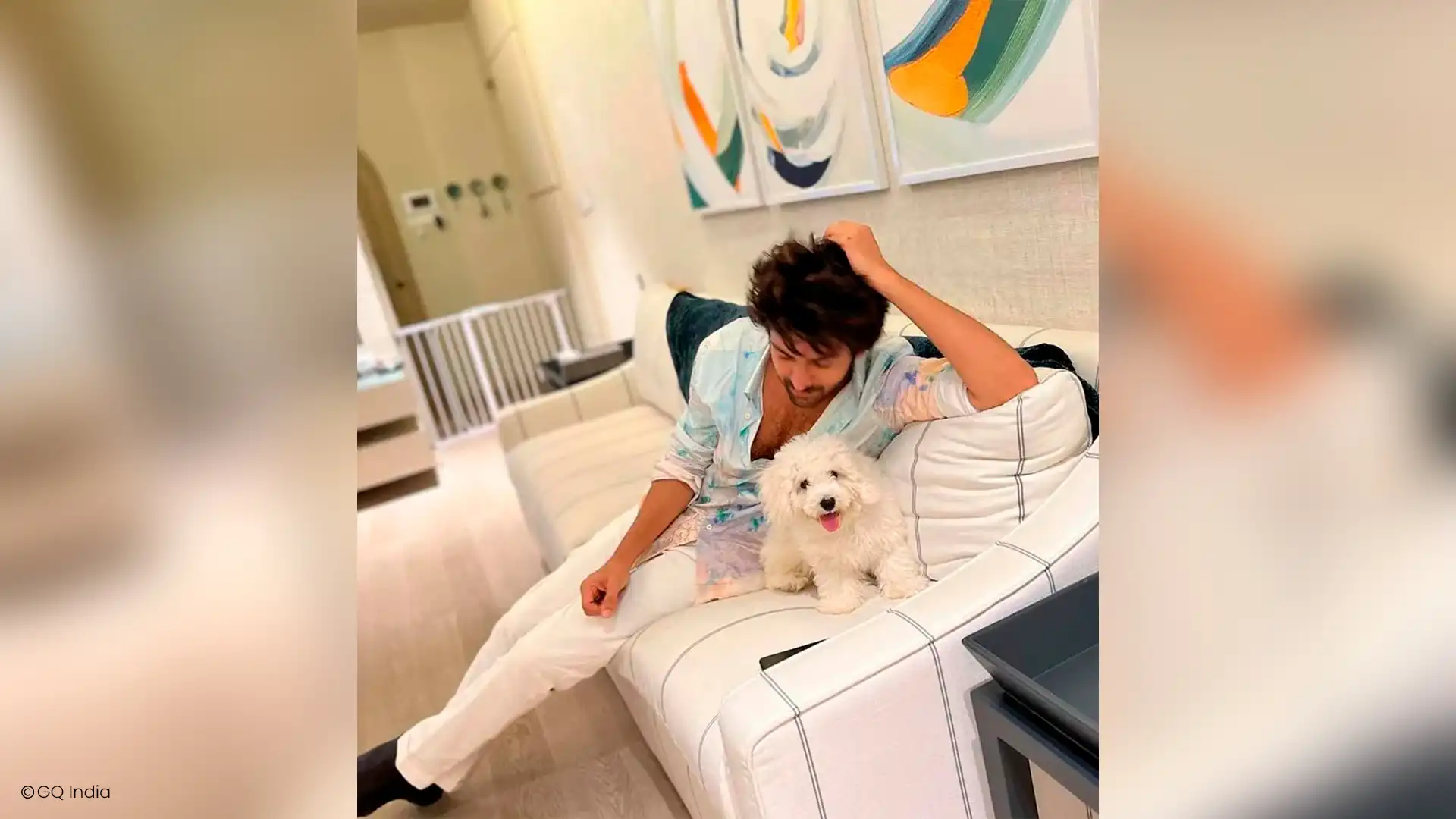 Source - GQ India
The living room area in Kartik Aaryan's house is a vision of modern elegance, characterized by pristine white walls and a set of luxurious white sofas. This design choice imparts a sense of spaciousness, tranquility, and sophistication.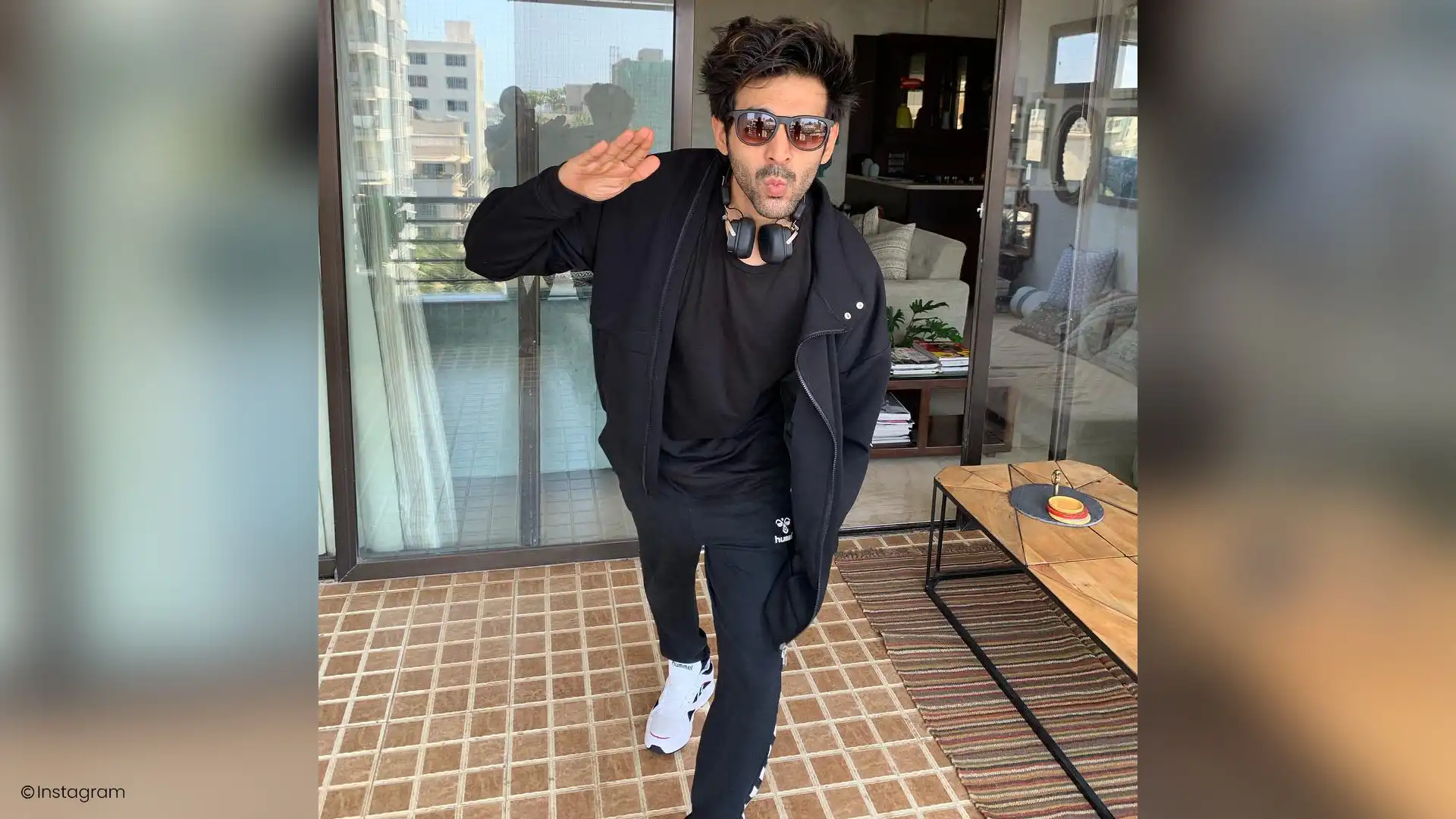 Source - Instagram
Large windows, strategically built, allow sunlight to flood the area during the day, creating a warm and inviting ambiance in the living room area of Kartik Aaryan's home.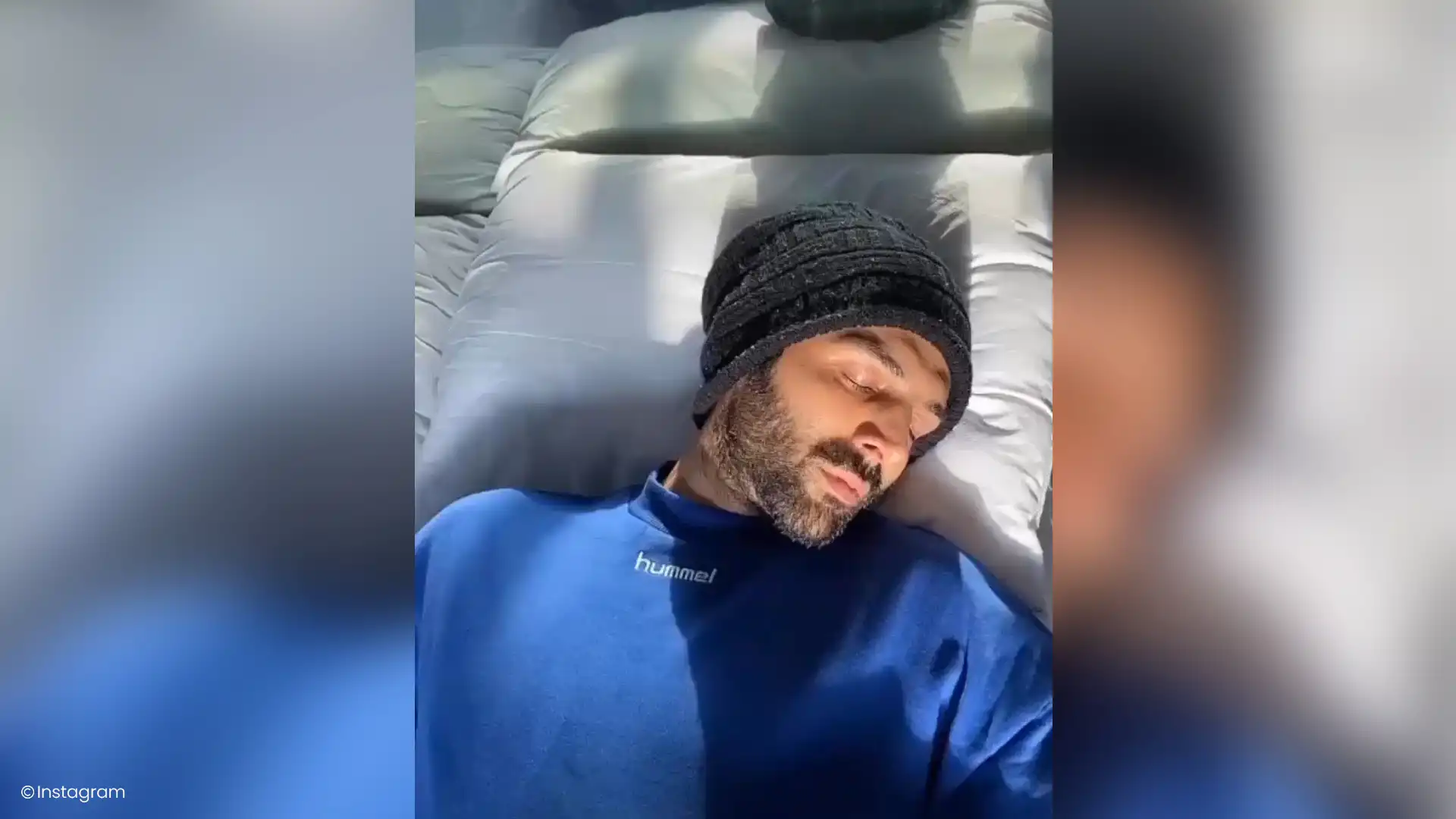 Source - Instagram
Kartik Aaryan's parents were with him at the time of COVID-19. How do we know this? Well, Kartik shared a video on Instagram where we can see them in his sleeping space. Kartik Aaryan's bedroom is a serene retreat that exudes an air of understated luxury. Its design philosophy revolves around clean lines, a neutral color palette, and minimalistic furniture, collectively creating an atmosphere of refined simplicity.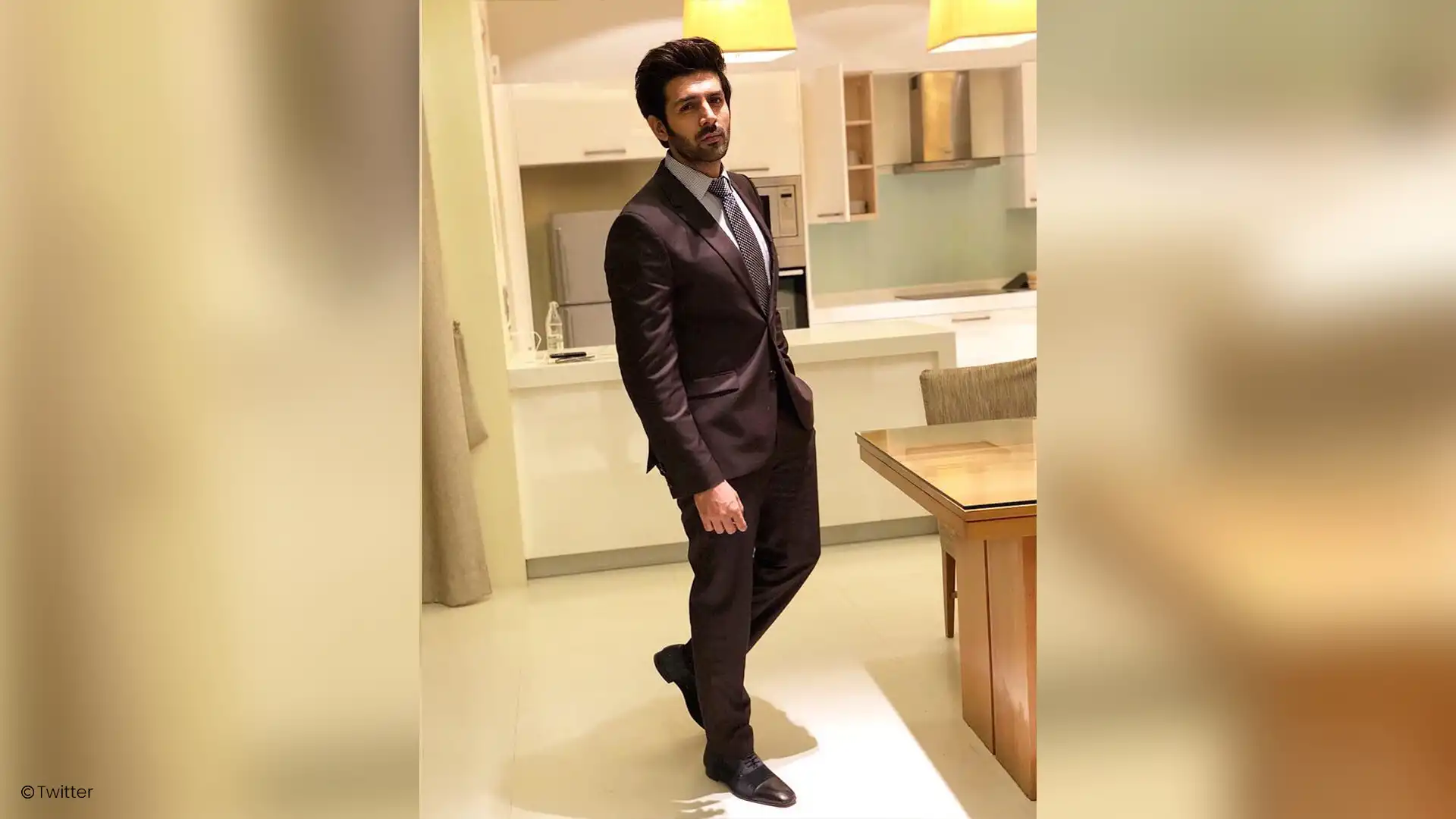 Source - Twitter
For a guy who loves his food (remember the 'Pyaar Ka Punchnama' rant?), the kitchen in the Kartik Aryan house is surprisingly well-equipped. It's a place where he experiments with his culinary skills and, we assume, whips up some delicious meals.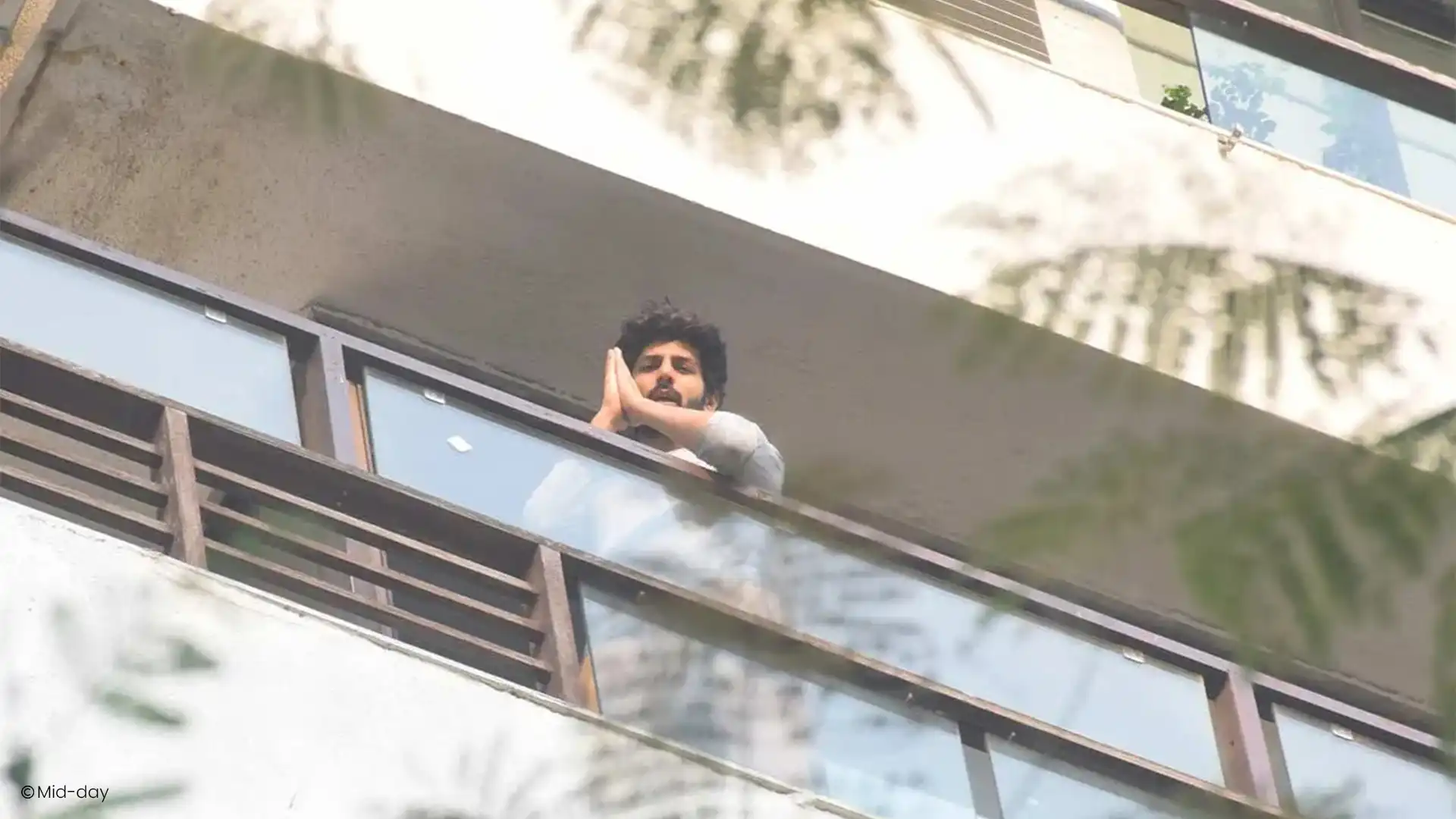 Source - Mid-day
The terrace of Kartik Aaryan house in Mumbai is often adorned with stylish outdoor furniture, creating cozy nooks where one can relax and unwind while enjoying the panoramic vistas of Mumbai's skyline. It's a place where Kartik can soak in the sunshine during the day.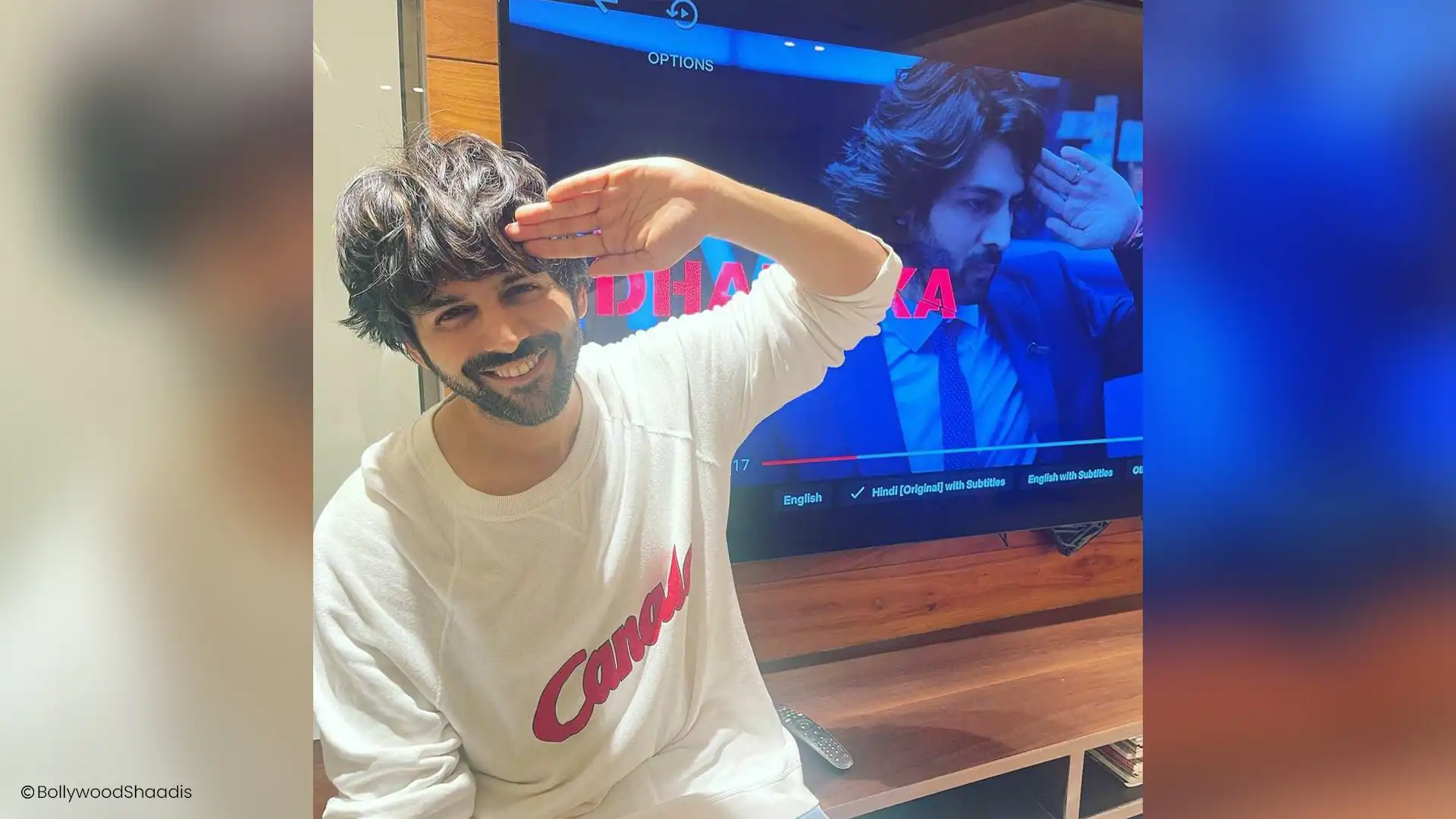 Source - BollywoodShaadis
For a young star like Kartik, entertainment is a must. His house features a dedicated entertainment area with a home theater.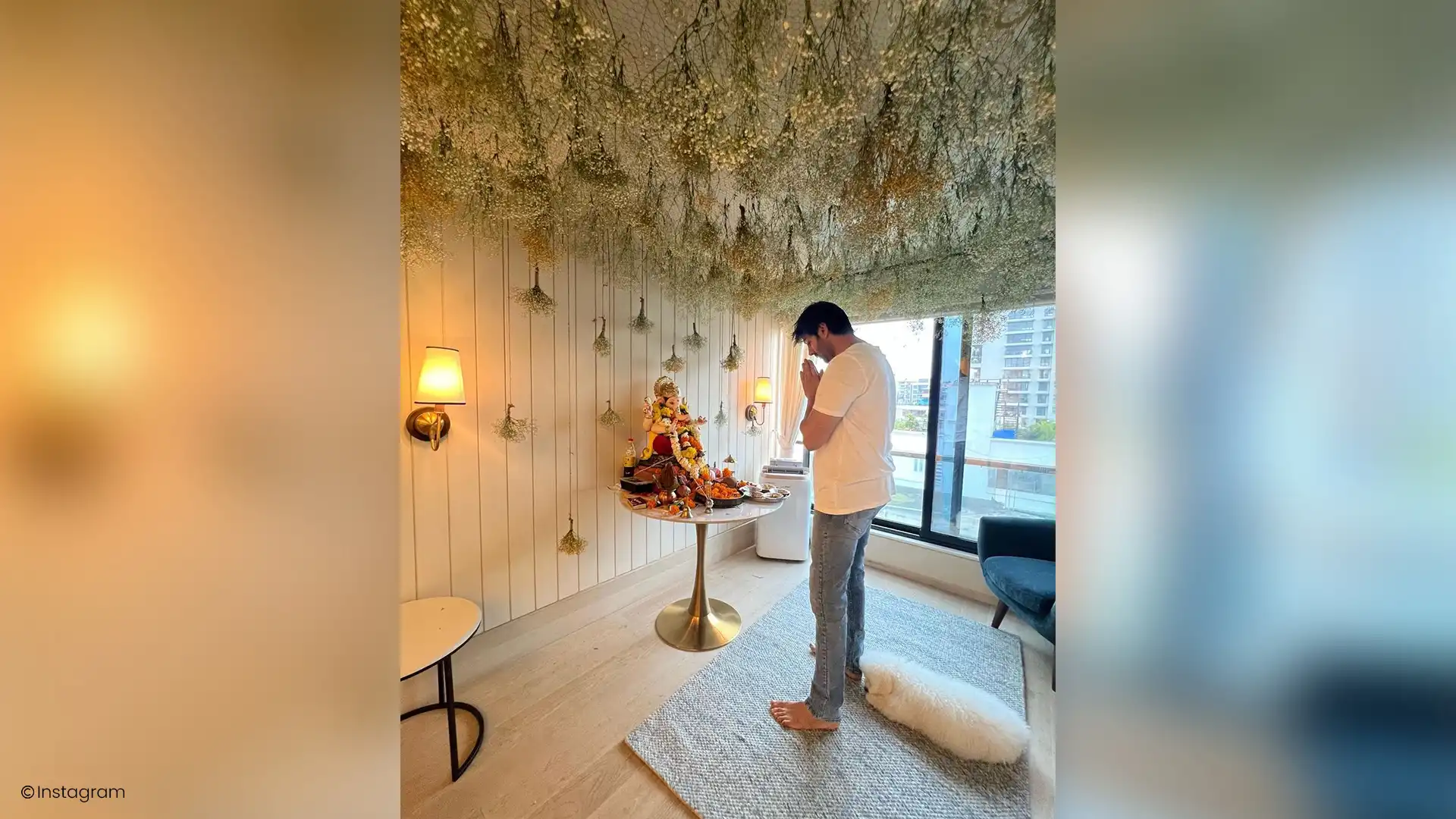 Source - Instagram
The Kartik Aaryan house features a sacred and serene corner where he has installed a beautifully adorned mandir dedicated to Lord Ganesh. This sacred space reflects his deep-rooted spirituality and reverence for the divine.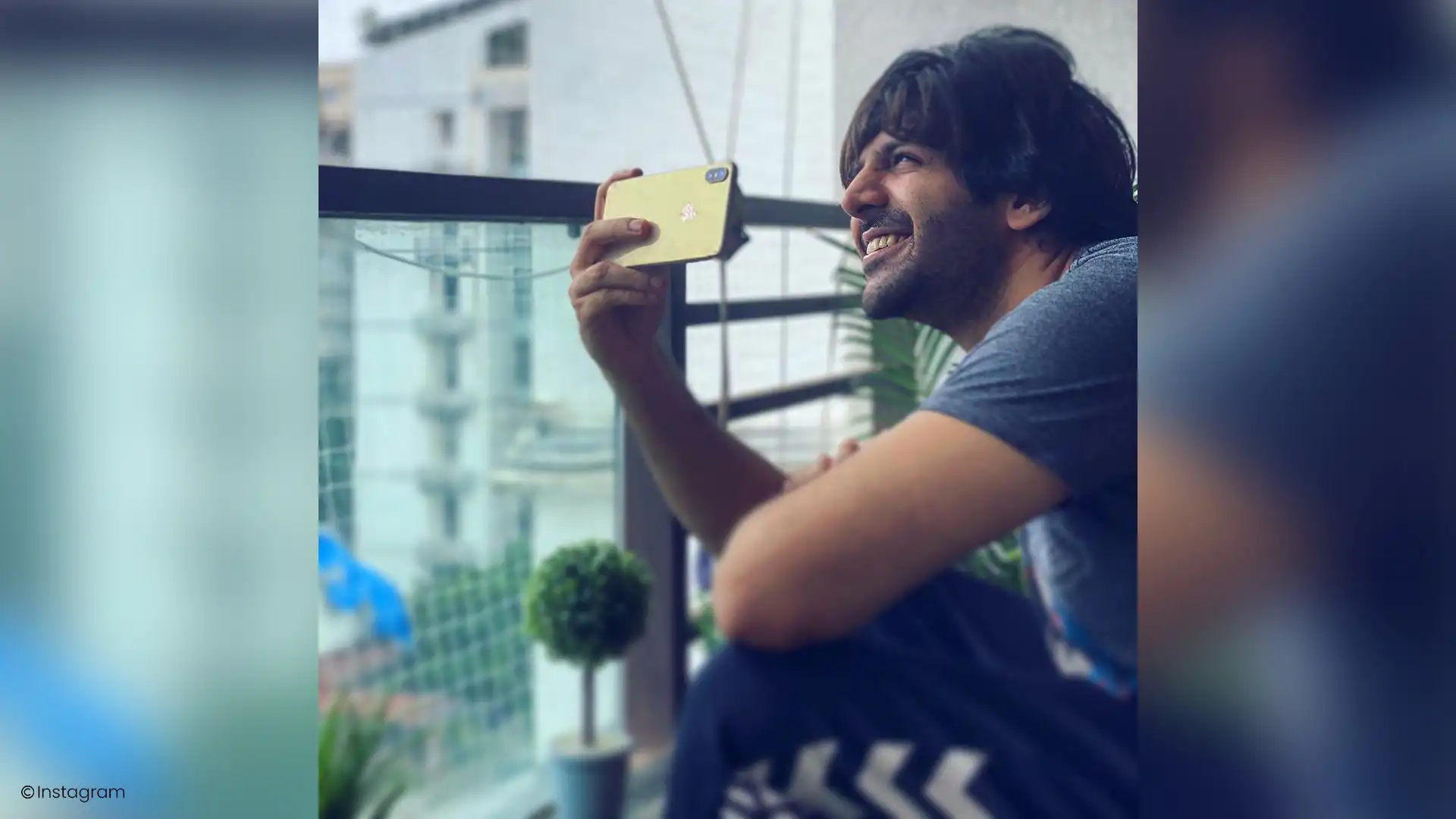 Source - Instagram
Greenery is a key element of Kartik Aaryan's terrace. Lush potted plants, perhaps some aromatic herbs or tropical foliage, bring a touch of nature to the urban setting. It's a serene oasis amidst the bustling city, offering a sense of tranquility and connection to the outdoors.
Interesting Read: Inside Salman Khan's House: Address, Price, Photos
Summing Up
In the world of Bollywood, the Kartik Aaryan house is a testament to success, taste, and the quintessential Mumbai dream. This glimpse into his luxurious mansion showcases his dedication to his craft and personal life.
We hope you enjoyed this virtual tour of Kartik Aaryan house. Stay tuned for more fascinating insights into the lives of your favorite celebrities.