Basically, one looks for a dining room carpet to protect the floor and create a soft texture underfoot. However, it is also for aesthetics. Picking the right carpet complements the furniture and add more visual appeal to the dining area. Apart from colours and patterns, you should consider other factors. We help you go about selecting the right floor covering the carpet with the following tips
Go with a natural fibre carpet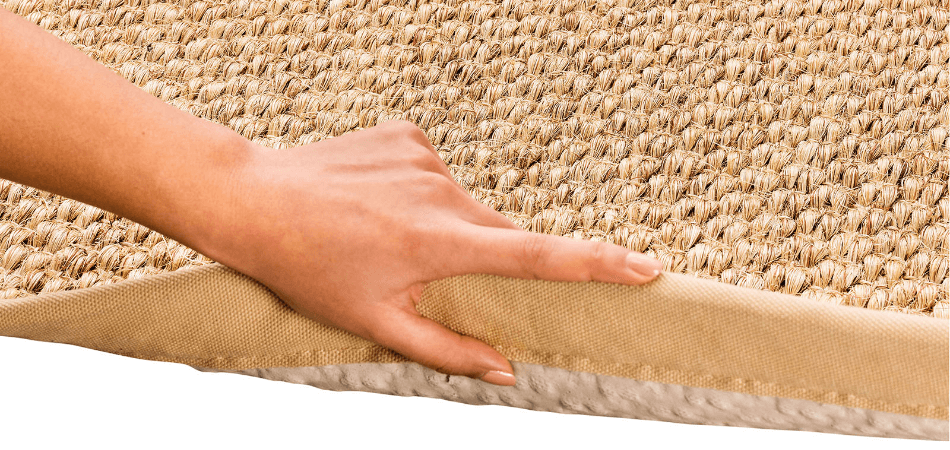 Picking a natural fibre carpet also means it would be easy to clean material. Cotton and wool are the best in terms of purely natural fibres. They come at an affordable price tag, offering great texture and classic look. On the other hand, carpets with synthetic blends are the most difficult to clean when it comes to removing certain stains.
Also Read: Carpet Area Meaning
Be considerate about the carpet size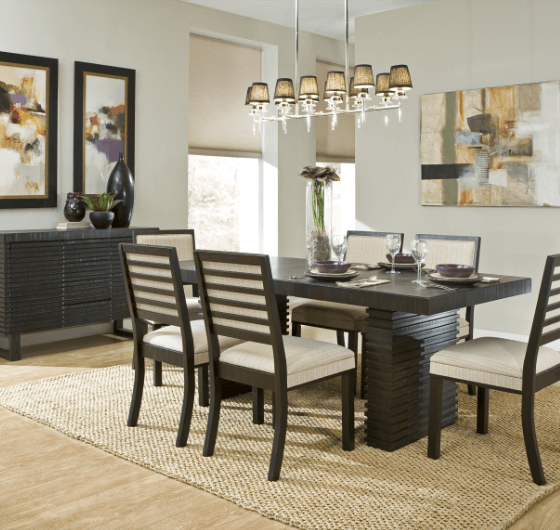 Dining rooms are often kept smaller in size compared to other rooms in a home. Hence, be thoughtful while deciding upon the size of a carpet for your dining room. Take into account the full length of the dining table. An ideal carpet should accommodate chairs along with the table so that when you pull away chair from the table to sit on it, the chair still has its back legs on the carpet.
Also Read: Kitchen Trolley Design
Matching your carpet shape with the table and room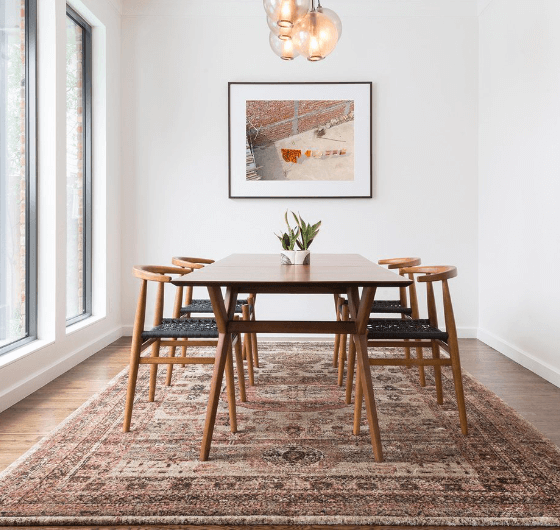 What is the shape of your dining room? Is it square, round or rectangular? Selecting a carpet shape according to the shape of your dining room as well as the dining table can never go wrong. This is called the shape blending practice with an aim to place everything in correct relative positions. A round dining table looks the most appealing when it is placed with a round shaped carpet.
Colour and pattern of a carpet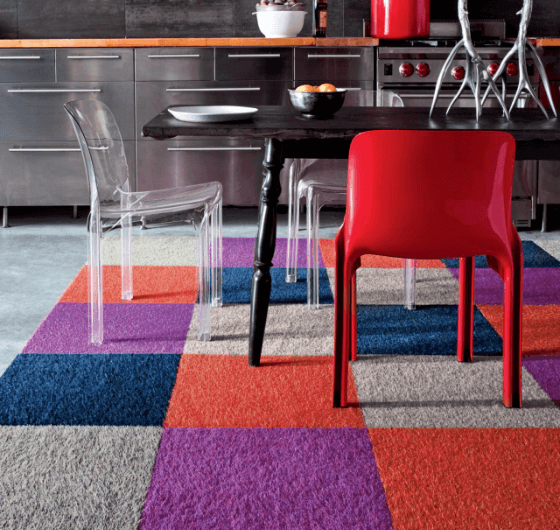 Choosing a colour or pattern of a carpet depends upon how you wish to see the carpet function in the dining room. Do you want a dramatic look or bring warmth to space or tone down the mood of the room? If not just a one uniform colour, try a multicoloured carpet. Stripe patterns have the advantage of making the room look wider. A geometric pattern works equally good to give an interesting appeal.
Also Read: Small Modular Kitchen
Avoid carpets with light shades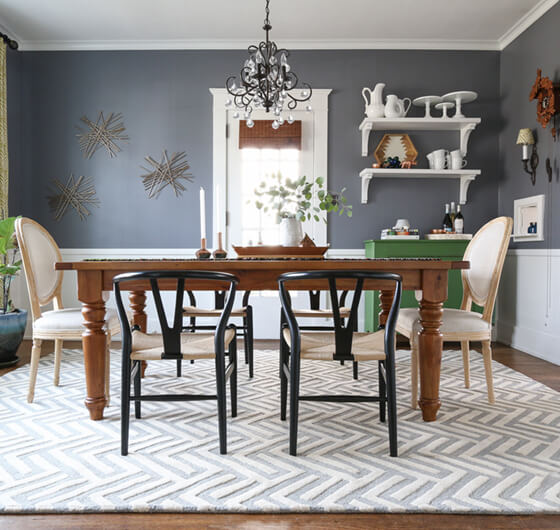 You might get tempted to buy light coloured carpets but try best to stop yourself from doing so. A lot of activities goes into a dining space which tends to reflect on the carpet as dirt and spots. Go for darker ones to avoid cleaning the carpets frequently. Image Source - hschicago.com