Table of Content:
Every year on August 15, India celebrates Independence Day to commemorate its independence from British colonial rule. Every Indian should be filled with excitement, pride, and patriotism today. Independence Day decoration is a way to remember this historic day is a wonderful way to immerse ourselves in the spirit of independence.
This blog on Independence Day decoration offers you ideas to embellish your home and honor the heroes who battled for India's freedom. So, without any further ado, let's dive right into the Independence Day decoration ideas. 
Independence Day Decoration Ideas
As we gear up to celebrate this momentous day, implementing some Independence Day decoration ideas in our homes can amplify the spirit of freedom and unity. 
1. Tri Colour Wall Frame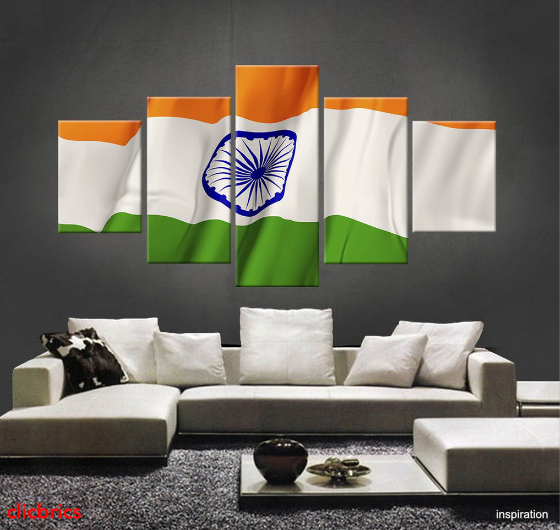 15th of August is marked with the hoisting of the national flag, so if you want to bring the essence of Independence Day into your home décor, find one of the best decoration ideas for Independence Day from below: 
You can buy a national flag or tricolour wall frame for your living room. It can be kept on display year-round and it will remind us of that great day in our great country!

Choose quotes from iconic freedom fighters and leaders, or go for images depicting significant moments from India's freedom movement. 

These decals add a touch of history and inspiration to your space.
Also Read: Home Decor Trends
2. Living Room In Tricolour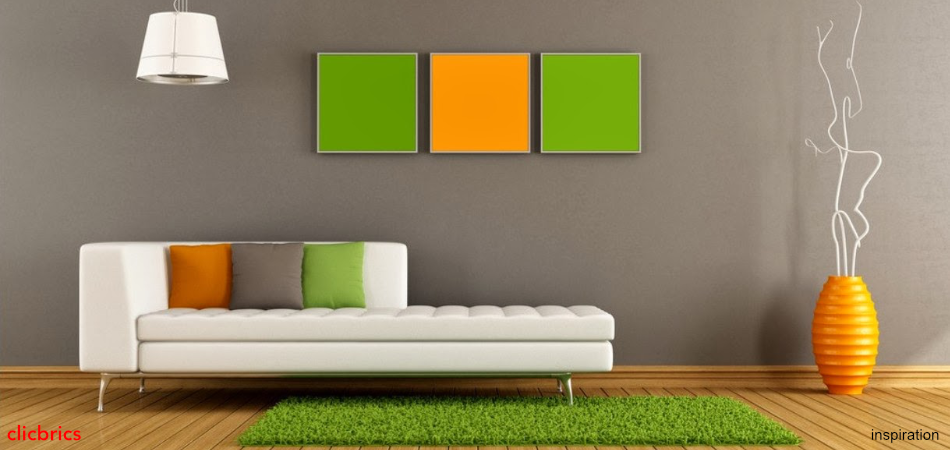 How about incorporating 15 august decoration ideas in your living room in tricolour? Yes, Independence Day is a time to be prepared for family and friend gatherings. So, making a nice atmosphere with some specific national flag colours in your living room gives a calming and peaceful effect.

3. Decorate With Rangoli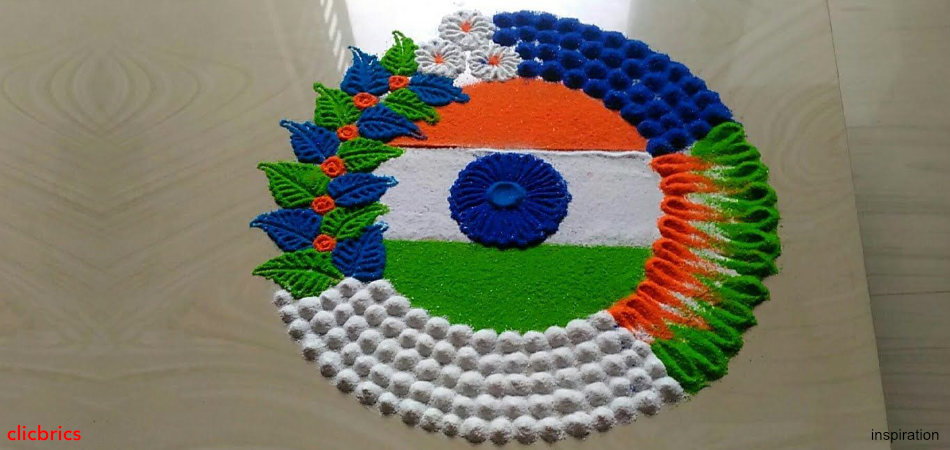 Rangoli is an age-old Indian art form that adds splendor to your home entrance. To incorporate decoration ideas for Independence Day create a stunning rangoli design using flower petals or eco-friendly rangoli powders. Incorporate the Indian flag or Ashoka Chakra in your rangoli to celebrate the spirit of independence.
Also Read: 5 Diy Home Decor Ideas
4. Madhubani Radiance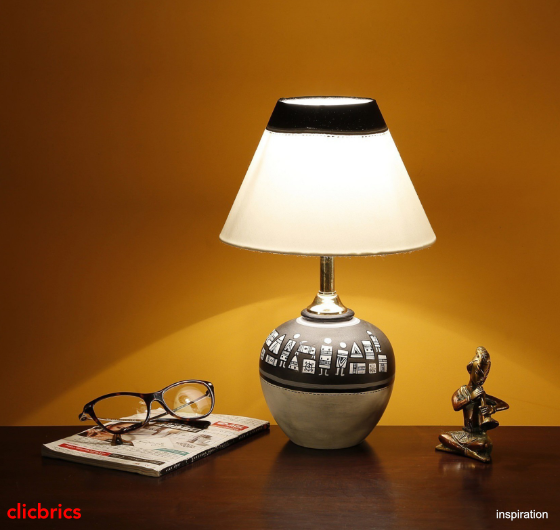 India is a country popular for its cultural diversity. It is the rich culture and the famous practices which make this country unique in the field of art. The Madhubani paintings are a boon to India's glorious past and rich cultural heritage. You can incorporate this art into your décor like this hand-painted pot-shaped lamp. It can add an instant element to the Independence Day décor.
Also Read: Two Color Combination for Bedroom Walls
5. Freedom Art Gallery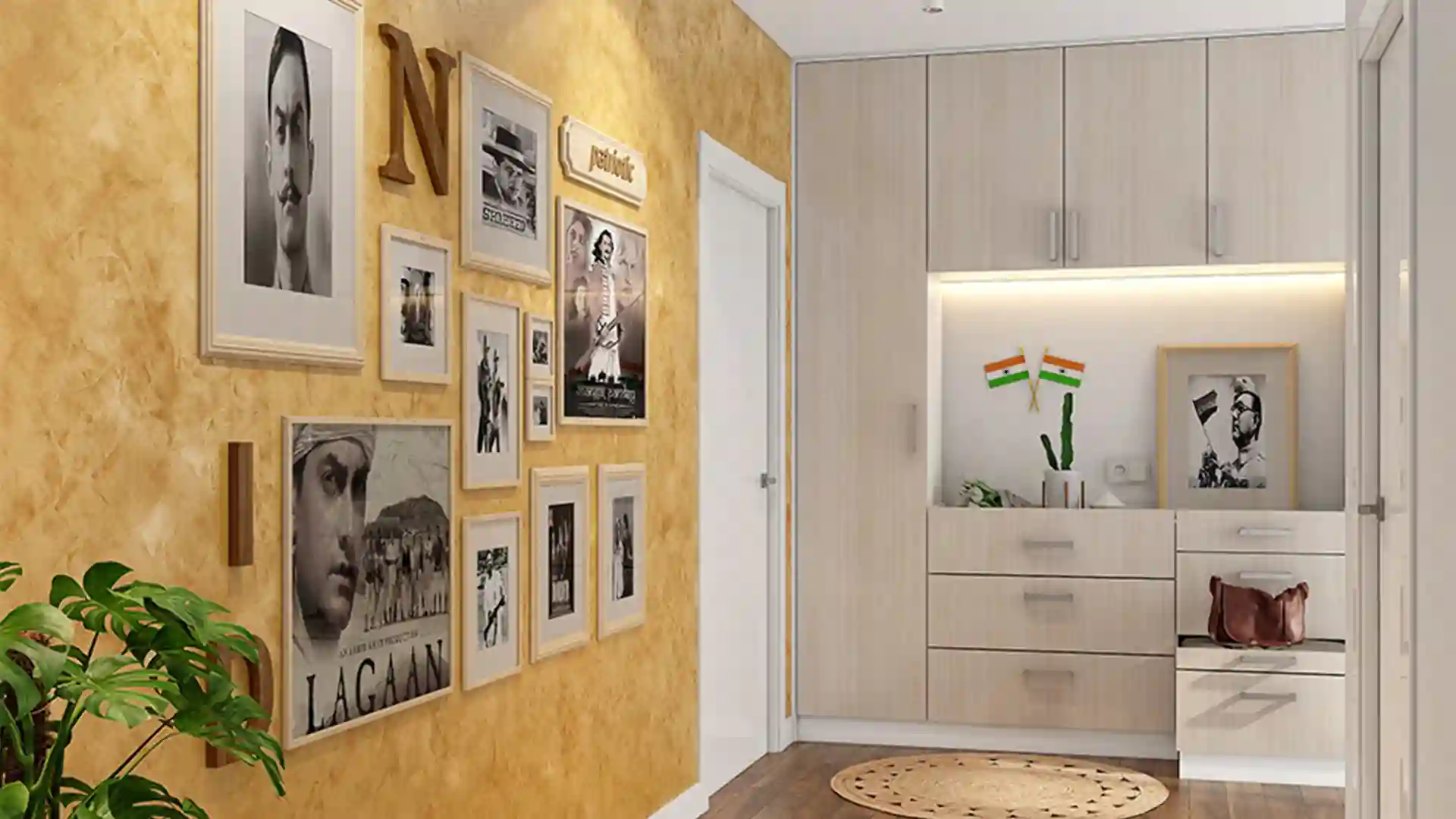 Source: designcafe
Independence Day decoration at home can be fun activity. Make a gallery in your home dedicated to legendary liberation fighters like Mangal Pandey, Subhash Chandra Bose, and Bhagat Singh by hanging paintings or posters of them. These types of Independence Day decoration ideas where photos are made to stimulate dialogue regarding India's freedom struggle.

6. Tricolor Dining Elegance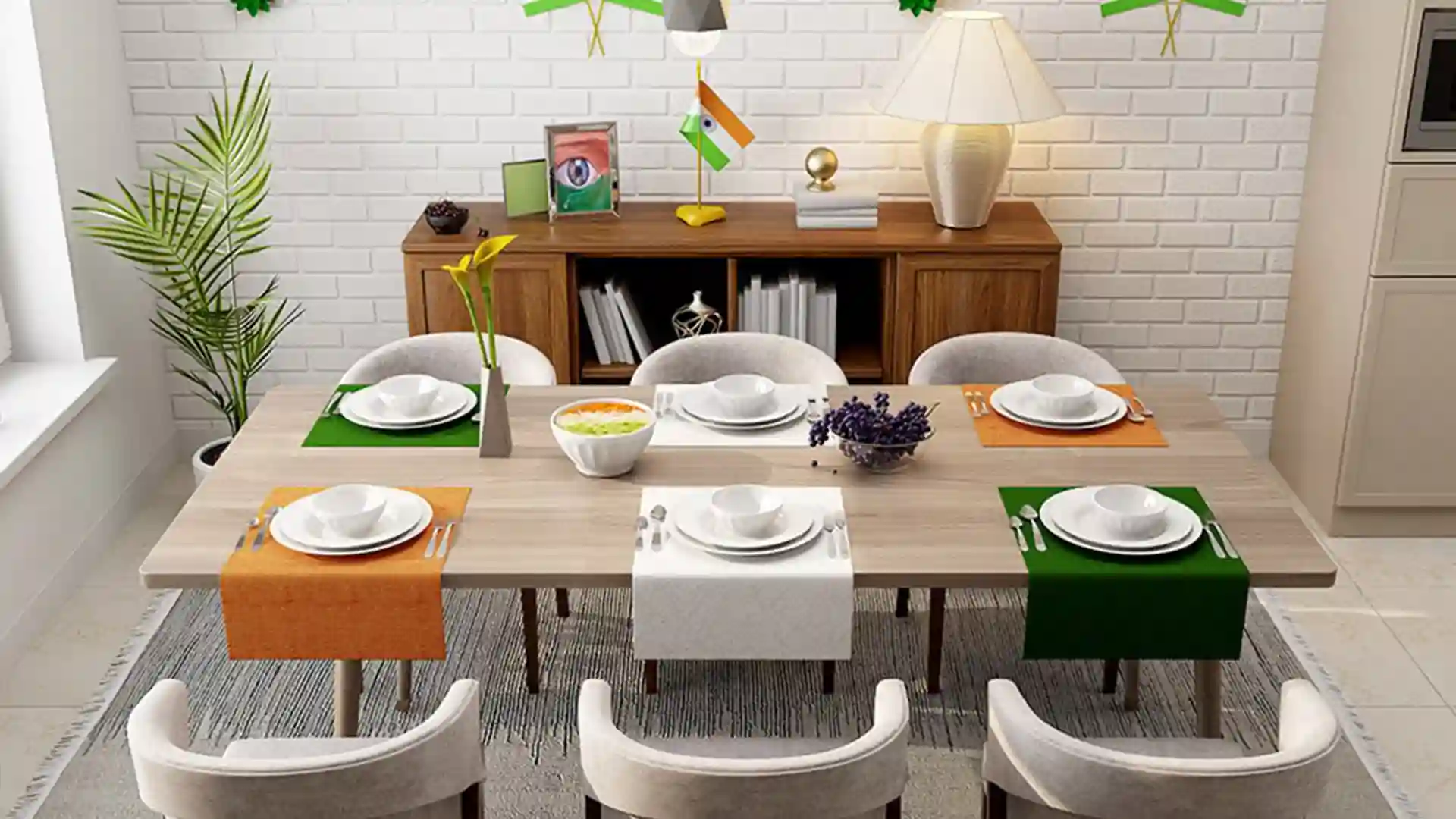 Source: designcafe
Set the table to incorporate 15 august decoration ideas. Start with tricolor tablecloths, placemats, and napkins for a patriotic dining experience. Serve traditional Indian delicacies in the shape of the Indian flag or other patriotic symbols, adding a dash of nationalism to your culinary celebrations.

7. DIY Independence Day Crafts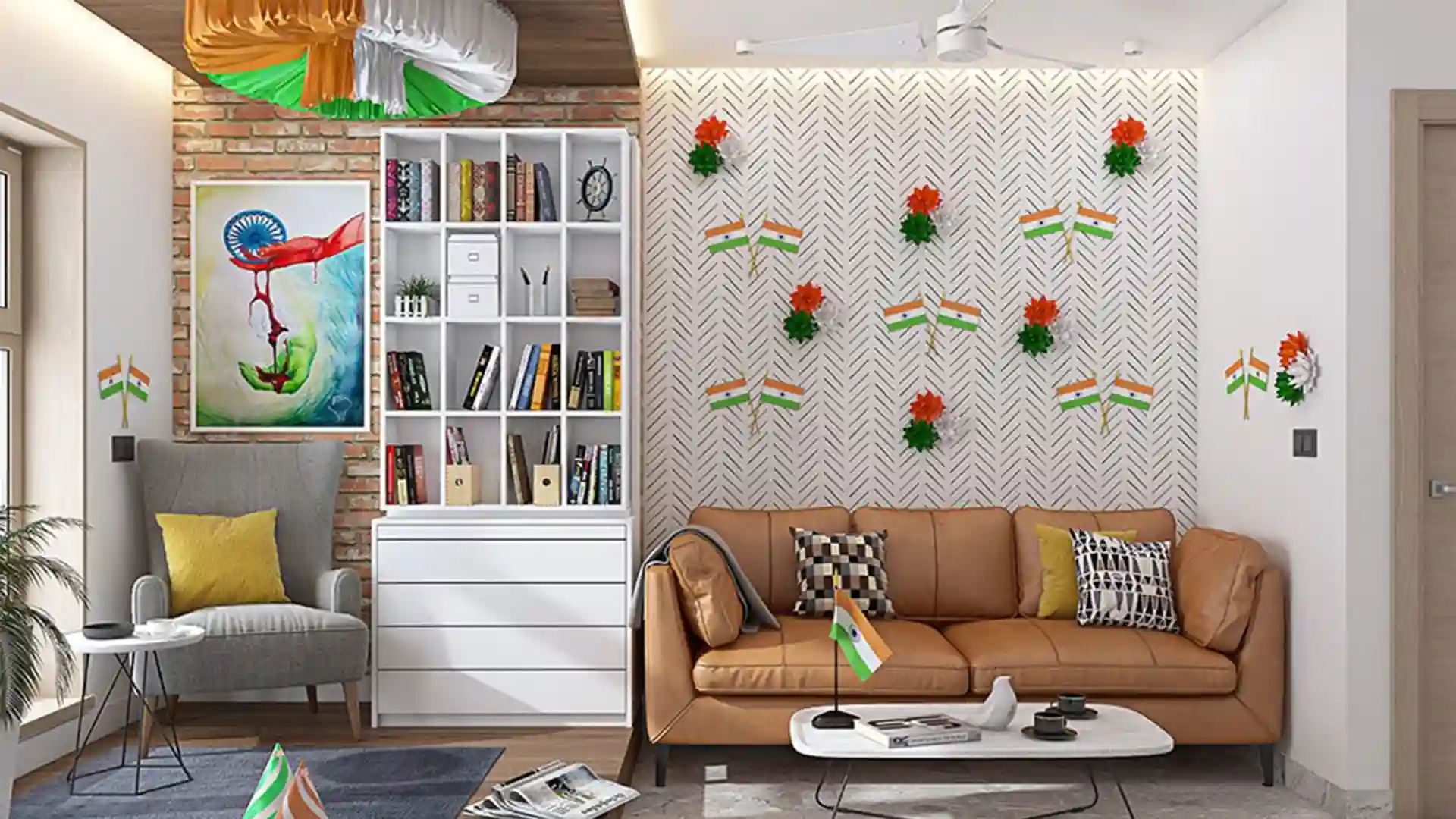 Source: designcafe
Engage your family in DIY Independence Day decoration. Create paper lanterns, paper flags, or tricolor paper chains. These handmade decorations add a personal touch and foster a sense of togetherness during this joyous occasion.

Conclusion
Engage your family in crafting DIY Independence Day decoration, and cherish the moments spent together while adding a personal touch to your celebrations. Whether it's the tricolor dining elegance or the historic landmark souvenirs, all Independence Day decoration ideas contribute to an unforgettable Independence Day experience.
So, embrace these Independence Day decoration ideas and let your home radiate with pride, respect, and love for our country. May the celebrations fill your heart with joy and gratitude, and may the spirit of independence continue to inspire us all. 
Happy Independence Day! 
Jai Hind!