A kitchen tends to be the busiest place in the entire home, and the countertops installed are the most used spaces. Be it chopping and cutting food items or placing the cooked meals, we need countertops now and then. Hence, it is essential for you to instal the right type. We have shortlisted the best kind of countertops that will last longer and make your kitchen appear beautiful.

1. Give Your Kitchen A Timeless Look With Black Granite Countertops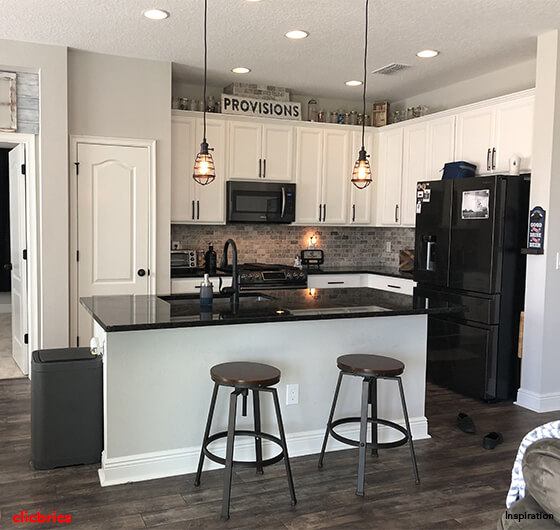 Visually stunning, black granite countertops quickly become the centre of attraction in your kitchen. Seal it properly, and it will withstand stains for a long time. Placing hot pots, pans and utensils on the countertops are harmless as granite is heat resistant. Make sure you redo the sealing once it starts wearing out because granite as a porous stone can easily absorb spillage and get damaged.

Also Read: Open Kitchen Design
2. The Popularity Of Quartz Kitchen Countertops Is Growing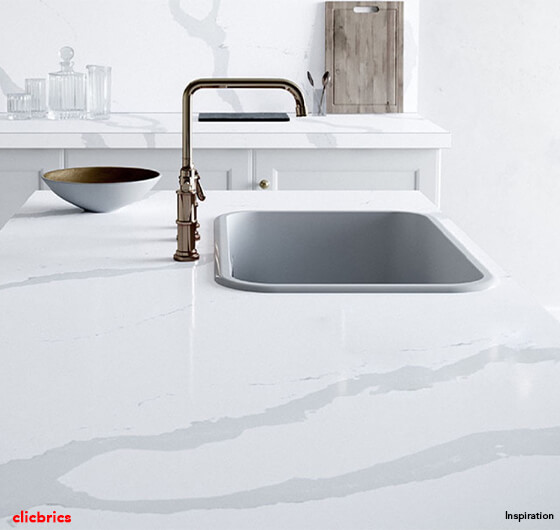 Besides the attractive, rich and luxurious appearance, the popularity of quartz countertops is because of the durability. Unlike marble or granite, you can choose quartz countertops from a wide range of colours. Being a non-porous stone, quartz resists staining the best. It gives a modern look to your kitchen. Since the stone is on high demand, its high price can be a bit of concern for you. 
3. Make A Traditional Statement In Your Kitchen With Wooden Countertops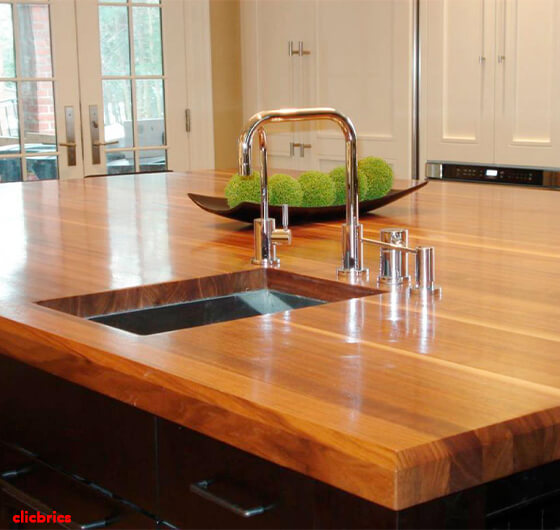 If your home is located in a cold place, wooden countertops would be the best thing to have in the kitchen. Prefer a sealed wood to prevent degradation of quality from spills, scratches, stains, and heat. Warm as we touch,  wooden countertops give your kitchen a traditional look like no other. However, keep a watchful eye as the wooden countertops aren't fireproof. Place them away from gas stoves.

Also Read: Kitchen Vastu
4. Stainless Steel Countertops Are Super Easy To Maintain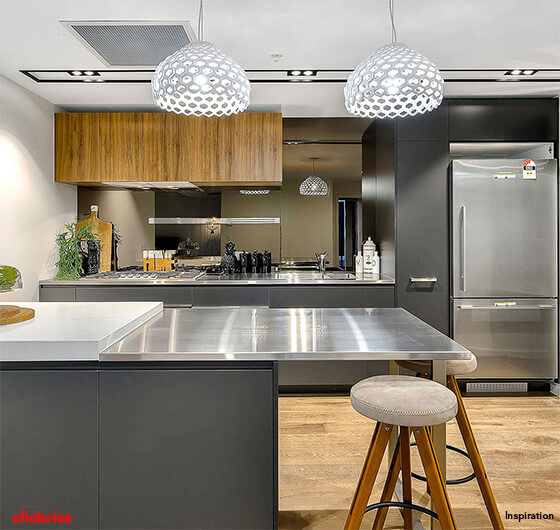 From commercial kitchens in hotels and restaurants, stainless steel countertops have now entered the residential kitchens. The material is resistant to heat and rust. The nonporous feature of stainless steel countertops makes it antibacterial. Washing the countertops gently with water, and soap leave the surface clean and shiny. One major problem is the noise created while cutting and chopping.

5. A Chic Option You Can Have With Terrazzo Countertops In The Kitchen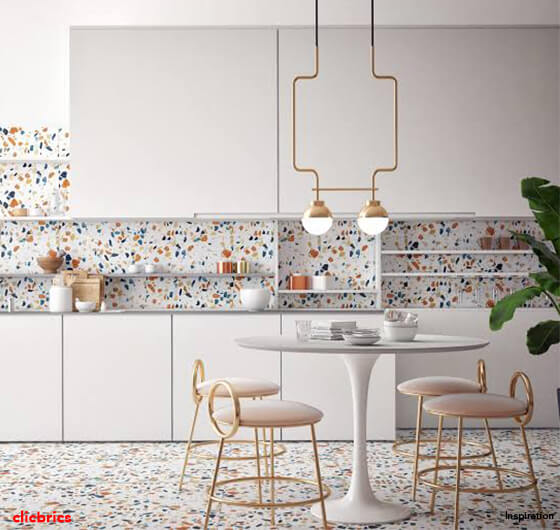 Terrazzo countertops blend beautifully in a variety of settings. Due to a high content of glass and concrete, the material withstands scratches and stains. It is beautiful yet reasonably priced.

Also Read: Small Modular Kitchen