When you think of glass, the first thing that may come to mind is windows and panels. But glass accessories can be used to jazz up a portion of your home. Here's are some ideas to add glass in your home decor without making it look like a glasshouse— we bet you'll find loads of inspiration!

Decorative Glass Fountains For Home Interior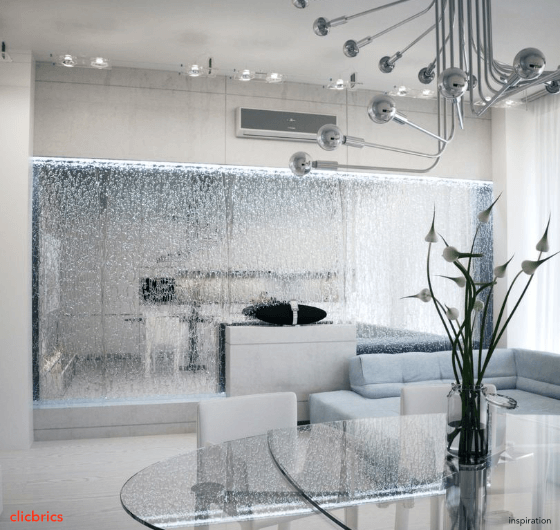 Many Studies Have Found That that the sound of water makes us calmer and more creative. This is an important element which reduces stress, creates a sense of calm and gives a bright feel to the soul. You can bring this small source of "living water" in your home décor as an indoor glass water fountain. It is a convenient solution that will help make life stress free.

Also Read: 5 Diy Home Decor Ideas
Bring The Outside In With Glass Planters

Using indoor hanging planters is a unique way to display houseplants in every room. This time, change the monotony of having the same planters in your room, think outside the frame and opt for a glass hanging planter instead! These glass planters can be hung virtually anywhere in the home, adding a little glassy effect to your greenery game.

Refresh Your Interior Décor With Glass Flooring
Can you guess what's the most modern thing you could incorporate in your home which will make it look attractive and original, and not even a pinch close like any other home? It's a glass floor. It is an effective and attractive solution for any interior in a house – kitchen, bathroom or a living room. 

Also Read: Home Decor Trends
Glass Countertop for Busy Kitchen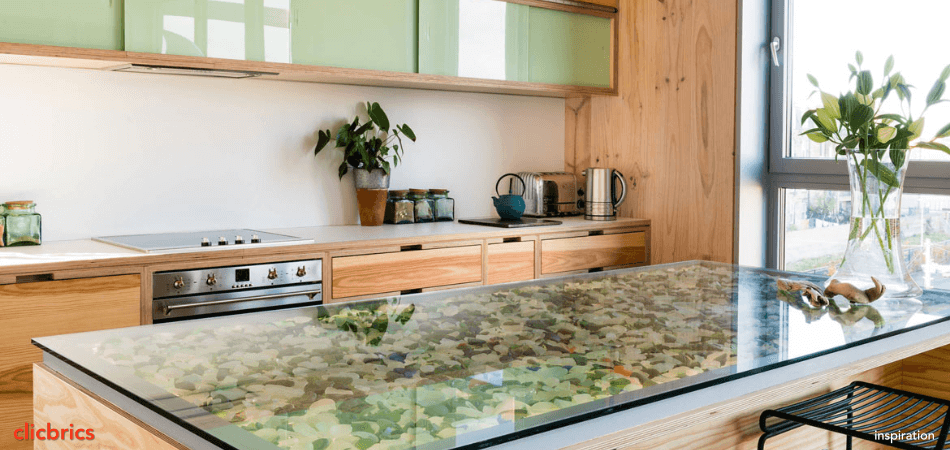 Kitchen countertops are one of the surfaces in a home which gets the most use and also the most abuse. If you want to give your kitchen a stylish makeover, you need to think about adding glass countertops that will enhance your kitchen design. They are durable, easy to clean, and of course, beautiful surface.
Also Read: Center Table Decor Ideas
Glass Wall For Modern House Interiors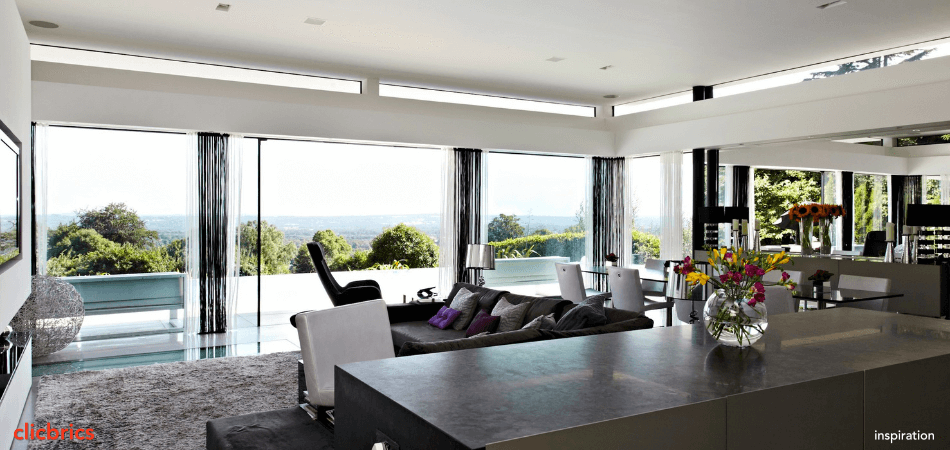 The glass wall is an ideal solution for all those who want to create natural, breathable, and a stunning living room. The view from the outside will be a complete delight to watch. It will enhance the lighting of the room and give this room a magical and beautiful ambience.