The nine days festival is here and it's time to plunge your house into the colors of Navratri. This is one of the most important Hindu festivals that is celebrated with great enthusiasm in India. Therefore, this Navratri, decorate your house to make it the abode of Goddess Durga. Clicbrics brings you some home décor ideas to decorate your house in the festive flavor of Navratri.
Also Read: Holi Decoration Ideas
Lights and Lamps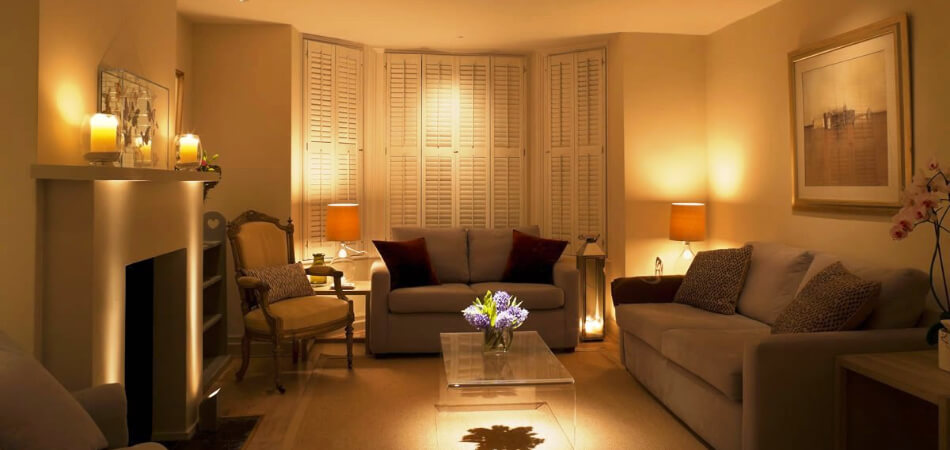 Needless to say, Indian festivals are almost incomplete without lights and lamps. These are one of those essentials that never go out of fashion. You can place the decorative lamps or string lighting in the Living Room or the Pooja Room to perk up your home decor activities. The soft light will create an elegant look to your room. Image Source - clipartxtras.com
Creative Wall Art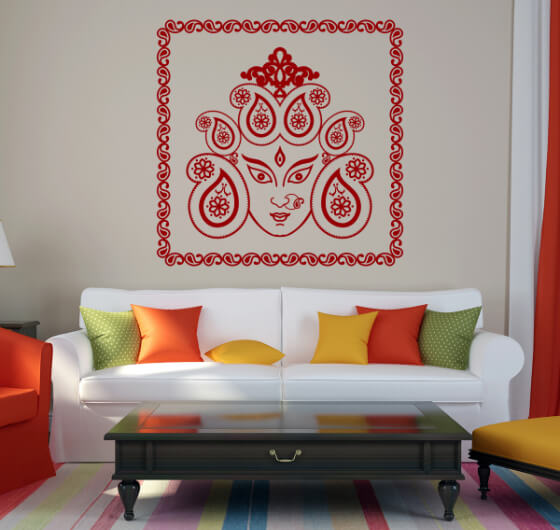 You can simply create your own ethnic wall by hanging wall frame of the deity. It can put you in the spirits of the Navratri festival. You can buy a subtle looking wallpaper and put in the middle of the living room. 
Ethnic Cushions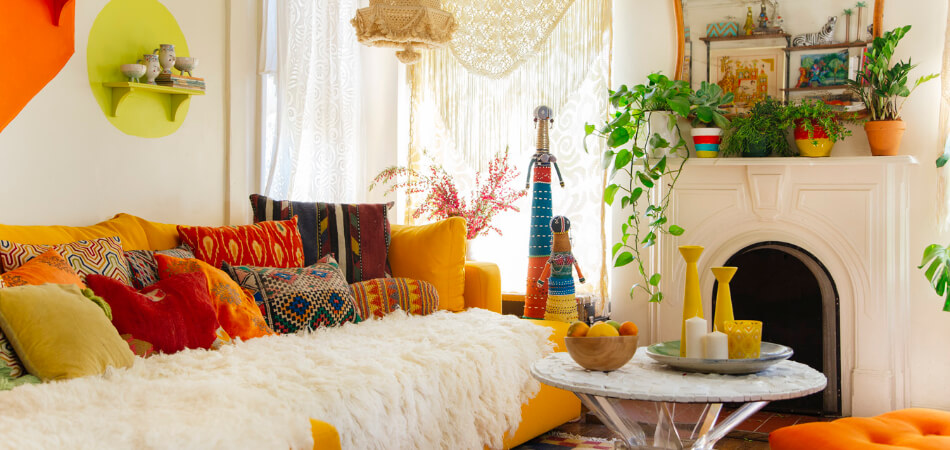 Cushions and pillows are the most favorite elements of the house. Therefore, this festival you can jazz up your living area with some colorful ethnic cushions. From colorful embroidery to mirror work, every type of cushions are available in the market. Image Source -decorationchannel.com
Colorful Furniture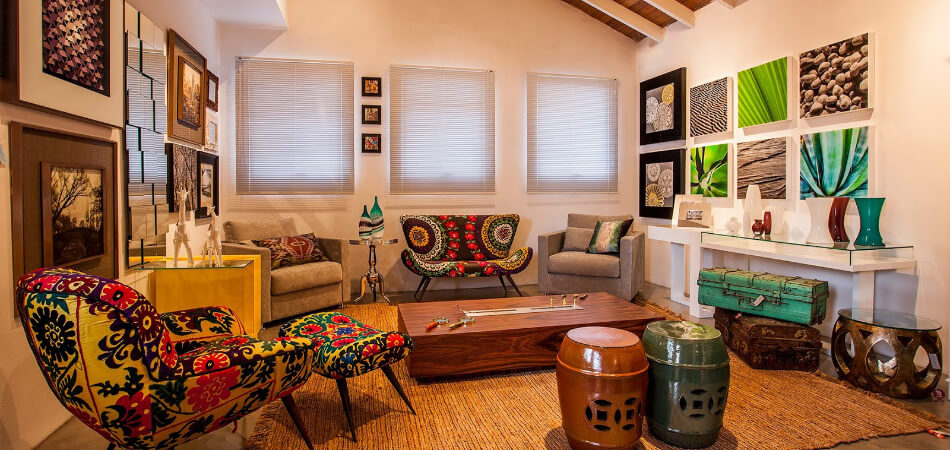 At least, for this Navratri, you can ditch your usual furniture and replace it with some ethnic ones with Rajasthani or Gujarati print and let people know how much you are involved in this festival. They are easily available in the market, and can absolutely change the look of your interiors. Image Source -homebliss.in
Also Read: Indian Real Estate News
Eye-Catching Rangoli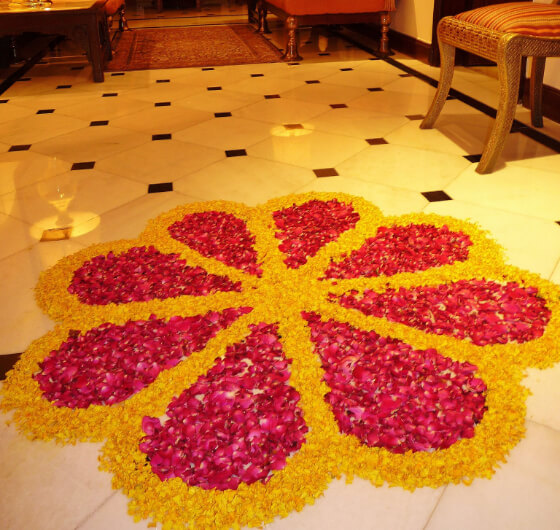 The Indian floor art, Rangoli is an important part of almost all festivals in India. Colorful Rangoli is done on Navratri festival to add a touch of festivity and piousness. You may create colorful Rangolis made from traditional colors or with flowers in the area where you want to place the 'Kalash'. Image Source -anishashahbbc.files.wordpress.com