Table of Content:
India has always been known (proudly) for its vibrant culture, history, and diverse landscapes. This, over the years, also came with the cost of high pollution levels and environmental issues. The Government of India's Swachh Bharat Mission, with its multiple cleanliness campaigns, marked the success of one of the top initiatives launched in the country to address these issues. Under the umbrella of Swachh Bharat Abhiyan, the government initiated Swachh Survekshan - an annual survey debuted in 2016 to monitor cleanliness and hygiene in villages, cities, and towns and declare the cleanest cities in India that have created a tremendously positive impression on residents and tourists alike. 
Today we have curated a list of some of the cleanest cities in India as per the Swachh Survekshan. These cleanest cities in India offer sustainable living, thus making a positive impact on the environment as well as the local communities. Take Indore as an example, which has been continuously topping the charts as one of the cleanest cities in India. 
If you want to know more, this blog is for you. It will explore the top 10 cleanest cities in India and highlight their appeal to prospective real estate buyers. 
Top 10 Cleanest Cities In India
1. Indore, Madhya Pradesh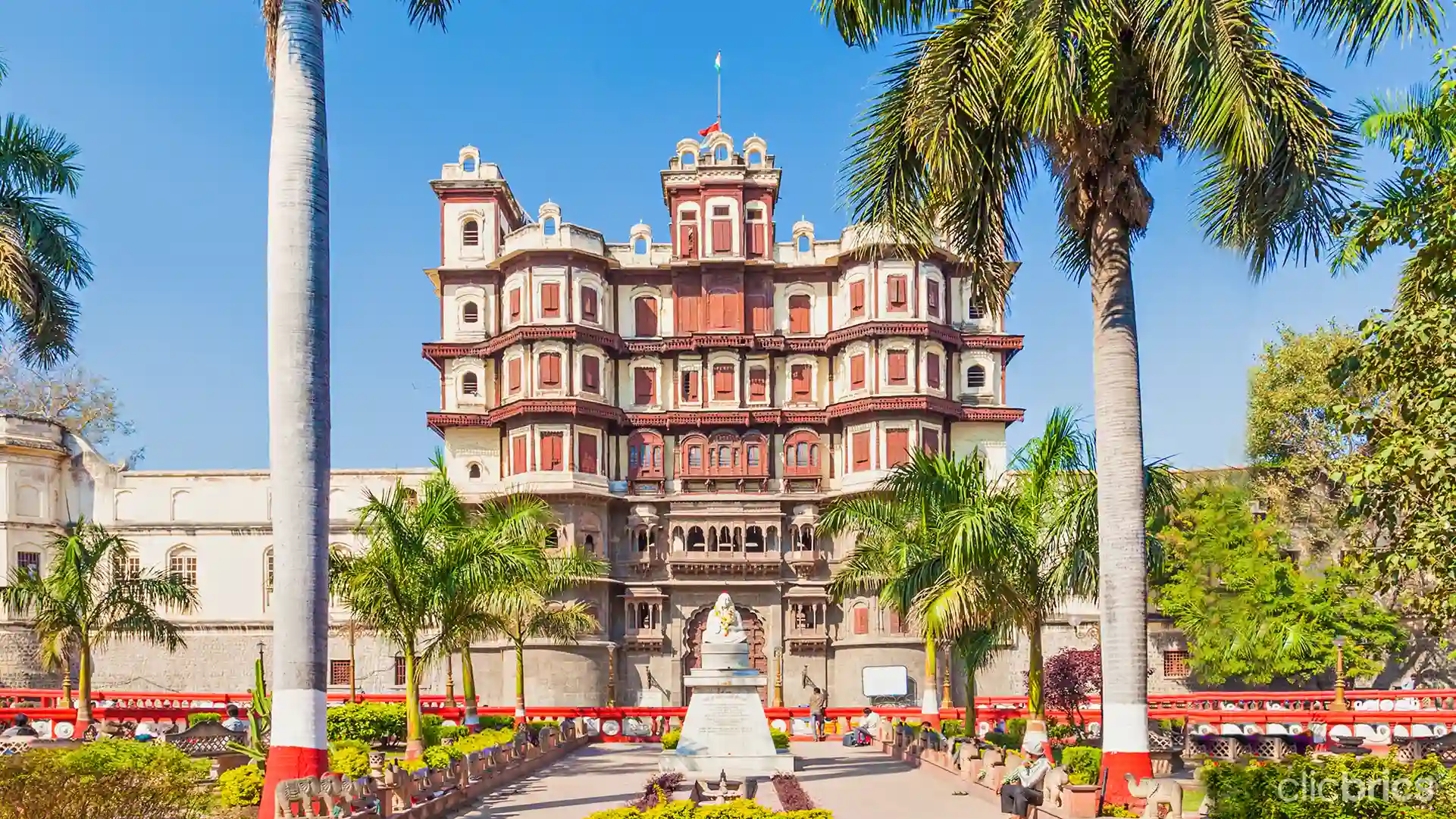 Indore has consistently topped the list of the cleanest cities in India. The city is known for its waste management systems and cleanliness initiatives launched and implemented over time. The city is well-built and has maintained its infrastructure.
Indore has vast green spaces and high-quality sanitation services, which has made it an attractive factor for real estate investors. Being the cleanest city in India in 2023 has increased demand for residential and commercial properties promising substantial returns.  
The topmost attractions in Indore to explore are:
Rajwada Palace

Lalbagh Palace

Central Museum 

Sarafa Bazaar

Chappan Dukan 
2. Surat, Gujarat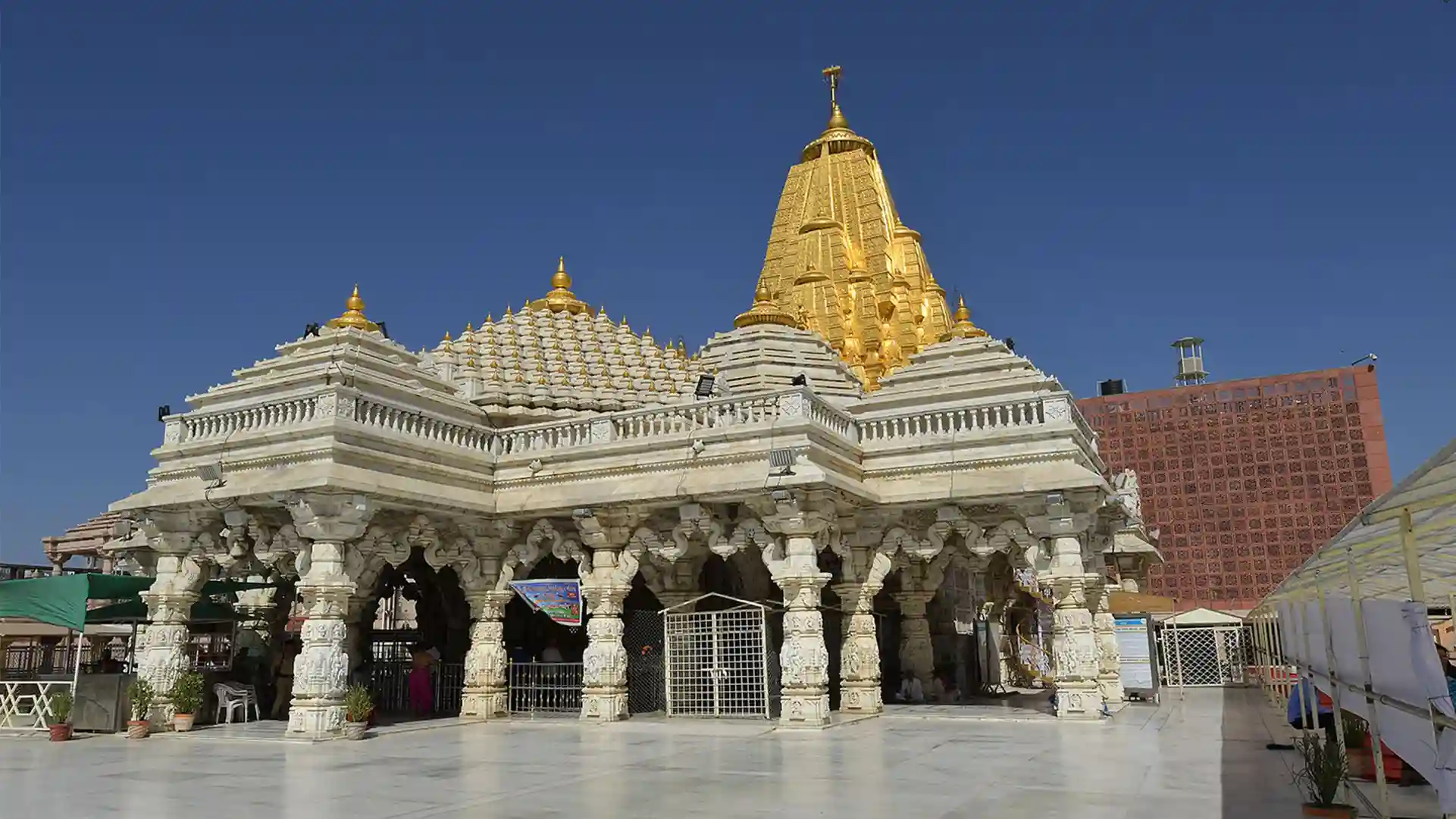 Source: Gujarattourism

Surat, also known as "the diamond city," has completely transformed itself in the last couple of years and is a shining example of what the cleanest cities in India should look like. 
The top tourist attractions in Surat are:
Ambaji Temple

Sardar Patel Museum

Dutch Garden

Dumas Beach

Swaminarayan Temple

Sarthana Nature Park

Vansda National Park
The city has attracted plenty of business and residential opportunities, from its greenery and urban development to its waste management practices and cleanliness campaigns. If you, as an investor, are looking for the top, most clean city in India, then Surat should definitely be on your list. 
With the city's booming economy and rising demand for commercial properties, the city has plenty of promising opportunities to offer.
Also Read: 10 Green Buildings in India: Setting Global Standards in Sustainability 
3. Navi Mumbai, Maharashtra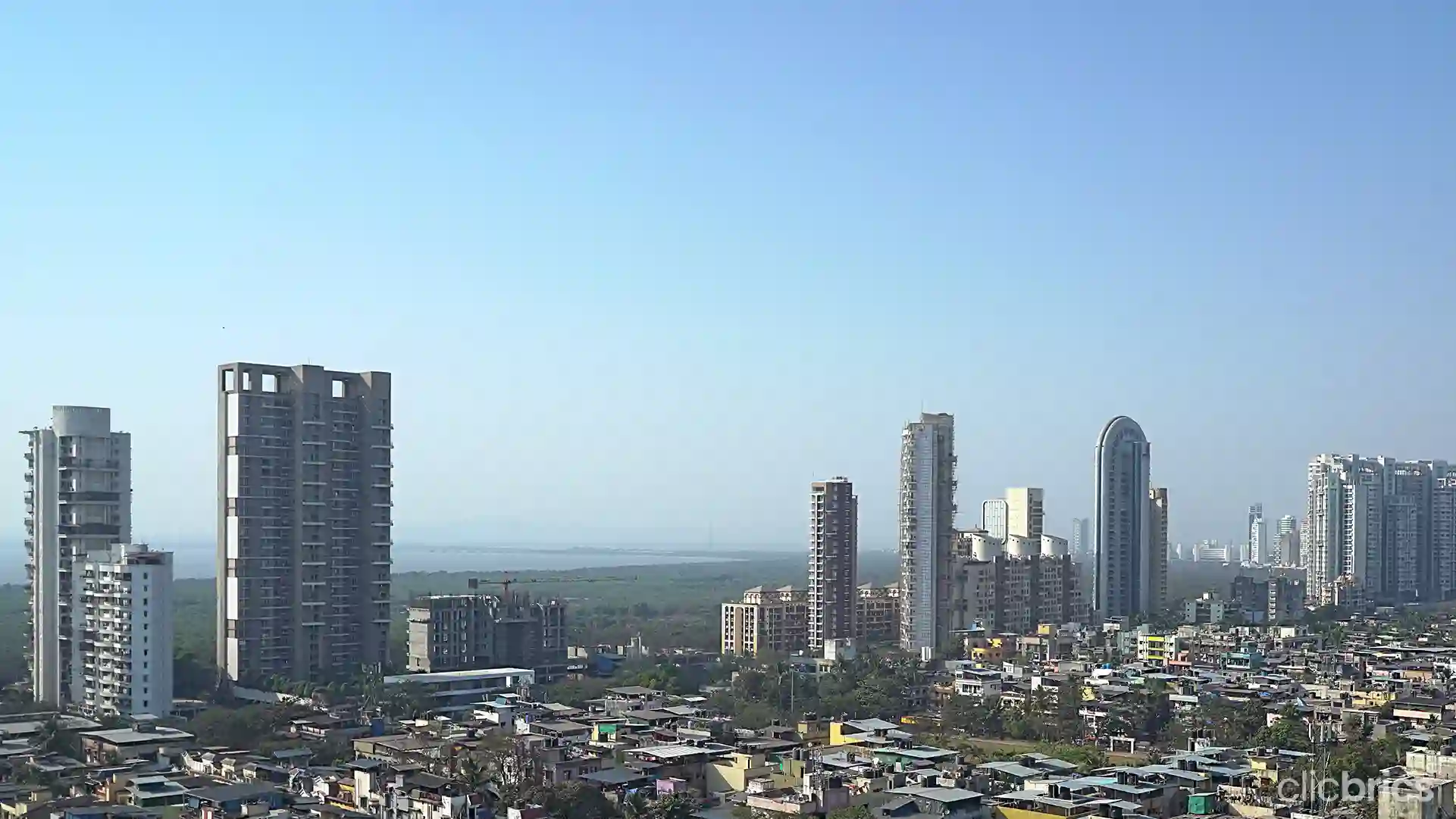 Navi Mumbai is one of the cleanest cities in India. The city is well known for its cleanliness and sustainable development. Due to this, the city has emerged as one of the premier real estate destinations. It is just 30 km away from the Chhatrapati Shivaji Maharaj International Airport. 
Navi Mumbai has an efficient waste management system, well-built roads, and stunningly well-maintained parks, making it the perfect city to start a new life. Since, from a real estate investment point of view, Navi is the cleanest place in India, it attracts investors who are looking for long-term asset investments and significant returns. 
Even if you are just visiting this city, there are some places where you can travel, like:
Karnala Bird Sanctuary

Wonders Park

Pandavkada Falls

ITC Park
4. Ambikapur, Chhattisgarh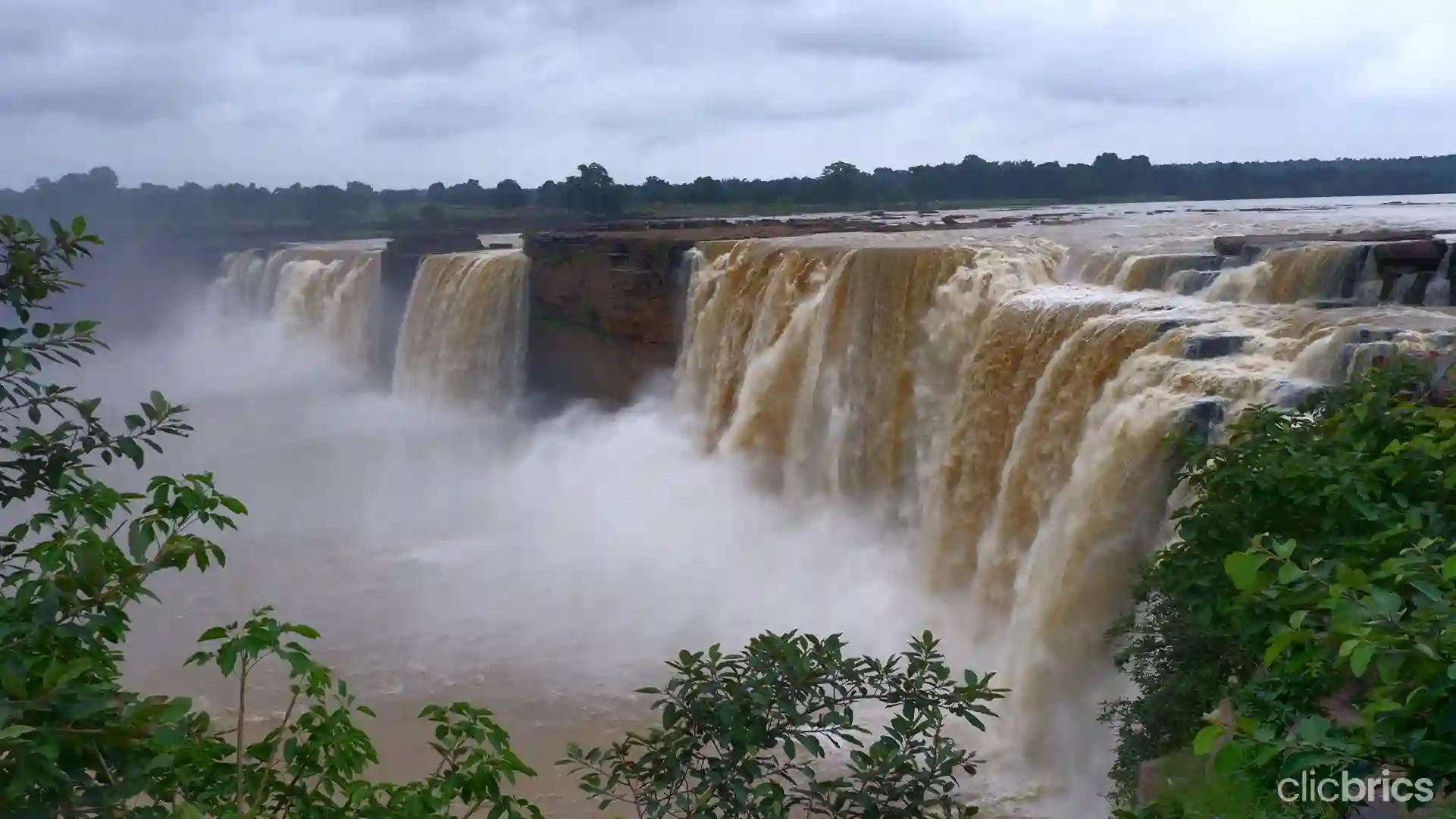 Ambikapur, the temple town of Chattisgarh, is another one of the cleanest cities in India, which has greatly enhanced the overall quality of life of its residents.
The city's commitment to cleanliness and sustainability has significantly impacted its real estate, making it an attractive destination for investors and homeowners. People looking for a healthy, pollution-free environment can seek a new life in the city.  
Some of the popular attractions in Ambikapur are:
Tiger Point Waterfall

Chendra Waterfall

Tattapani Hot Spring

Jogimara Caves
5. Mysore, Karnataka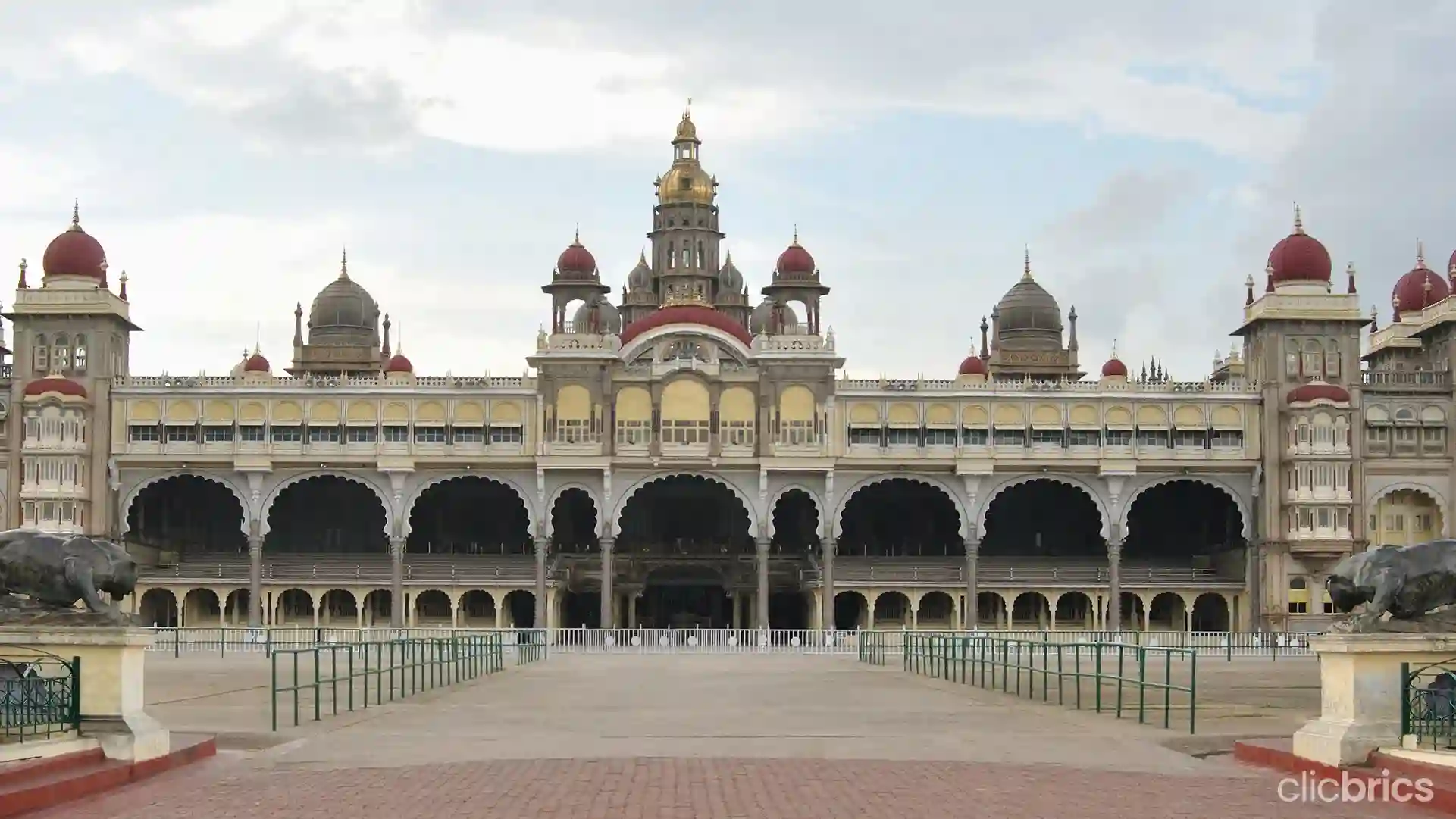 As per Swachh Swarkeshan, Mysore is one of the cleanest cities in India. 
The city is well known for its cleanest streets, well-preserved historical sites, and its focus on eco-friendly practices. As one of the top 10 cleanest cities in India, Mysore has well-planned urban development projects that have already created a desirable living experience for its residents, making it an enticing proposition for real estate developers. 
Also Read: Bangalore Mysore Expressway: Distance, Map, Route & Toll Rates
6. Vijayawada, Andhra Pradesh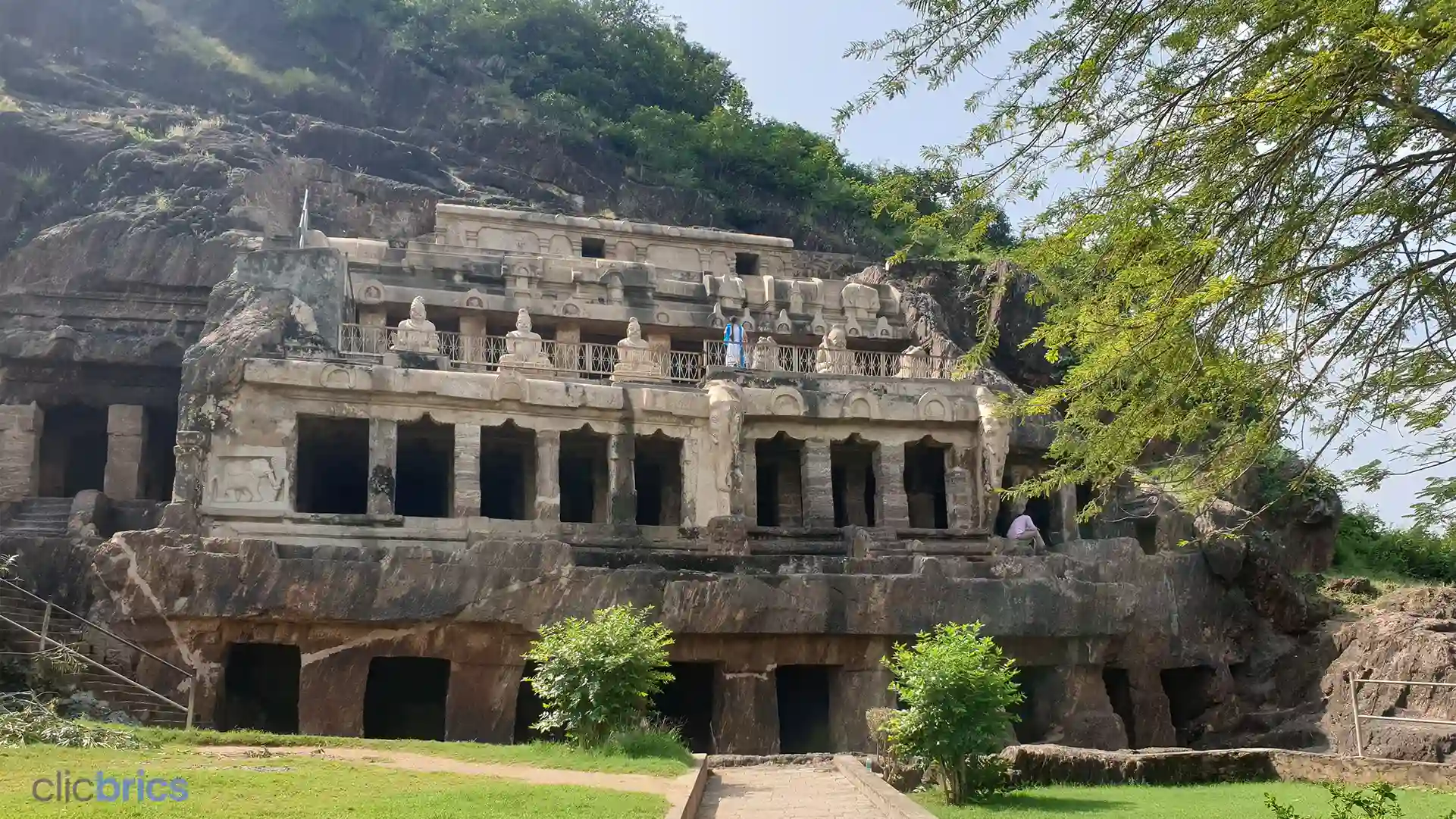 Vijayawada made it to the list of the cleanest cities in India because of its contribution to urban planning. The city's complete focus on cleanliness, city development, and sustainability has created a roadmap for real estate investors. 
Visiting Vijayawada, you will get to explore places like:
Sri Durga Malleswara Swamy Varla

Undavalli Caves

Rajiv Gandhi Park

Prakasam Barrage
If you want a city to settle in with clean streets and well-planned residential areas, Vijayawada should be on your list. The quality of residential and commercial properties is expected to improve further as investors would want to capitalize on the growing demand, making the city a perfect place to mark new beginnings. 
Also Read: Meebhoomi 2023: Search Andhra Pradesh's Land Records Online
7. Ahmedabad, Gujarat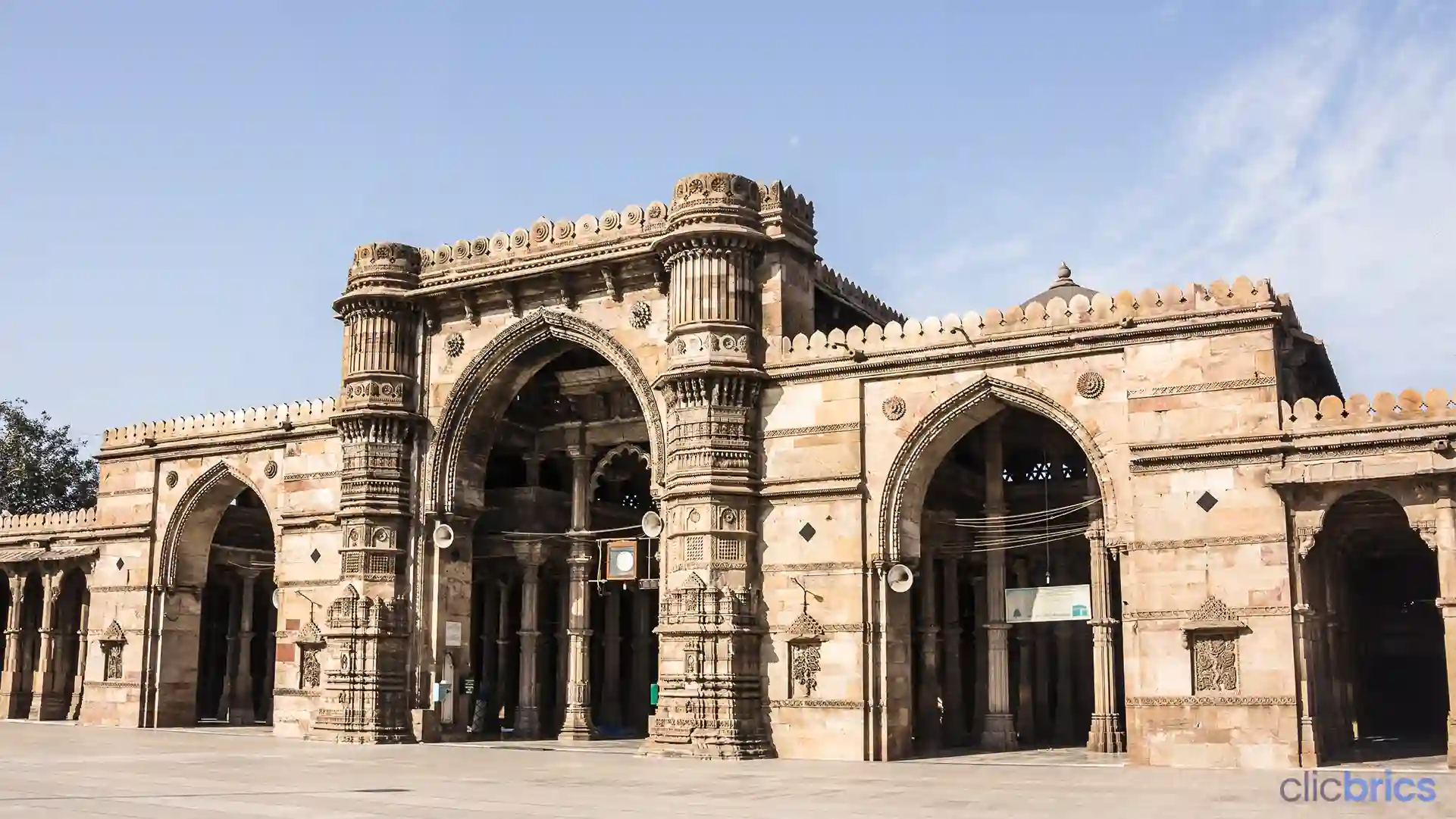 Ahmedabad is one of the cleanest cities in India that has an efficient garbage segregation and disposal system. 
Popularly known as the 'Manchester of India," you can explore a multitude of places in Ahmedabad, such as:
Teen Daraza

Jhulta Minar

ISKCON Temple

Auda Garden

Kankaria Lake
This most clean city in India is also flourishing in the real estate market. Wonder how? The city's proactive approach to cleanliness, sustainable infrastructure, and urban development has worked wonders to transform the city into the most desirable real estate market. 
Check Out: Property Rates & Prices in Ahmedabad
8. New Delhi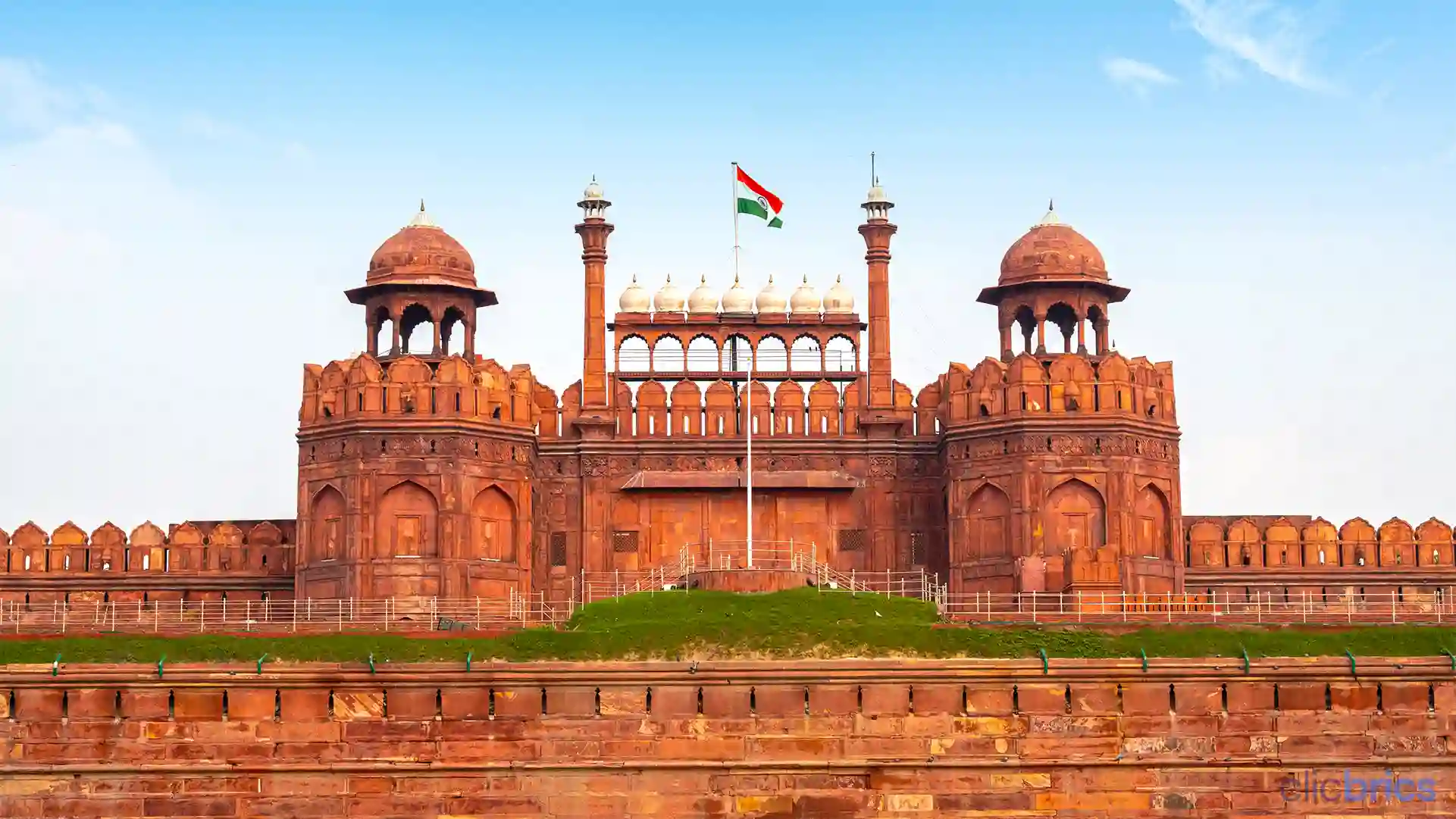 Yes, we know what you are thinking—how come New Delhi made it to the list of cleanest cities in India? But, it is true. The New Delhi Municipal Corporation's continued initiatives to curb air pollution have made it possible. 
The city has significantly contributed to improving cleanliness with its cleanliness campaigns. With improved urban infrastructure, waste management systems, and connectivity, real estate has spiked tremendously in this already high-in-demand and diversely populated city.
New Delhi has some prominent tourist attractions, which include: 
 Red Fort

 India Gate

 Jama Masjid

 Lotus Temple

 Qutub Minar

 Akshardham Temple

 Delhi Zoo
Check Out: Properties in New Delhi 
9. Chandrapur, Maharashtra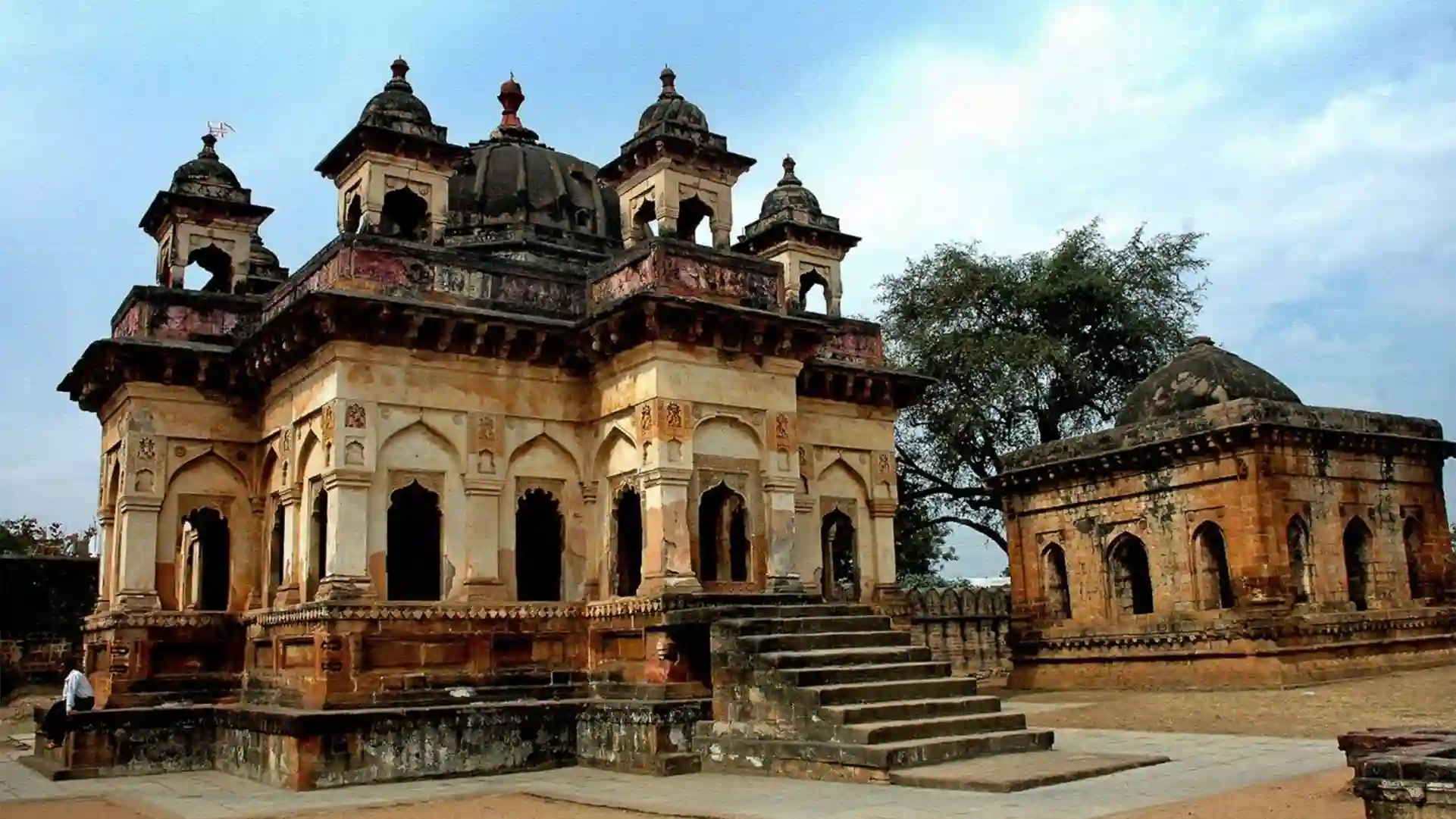 Source: chaloghumane
Chandrapur, another one of the cleanest cities in India, is situated in the eastern part of Maharashtra. 
But obviously, cleanliness is one of the crucial factors that drive decisions to shift to a new place. The cleaner the city, the greater the chance of experiencing a better quality of life. The location is increasingly becoming appealing to home buyers thanks to Chandrapur's cleanliness initiatives. 
10. Pune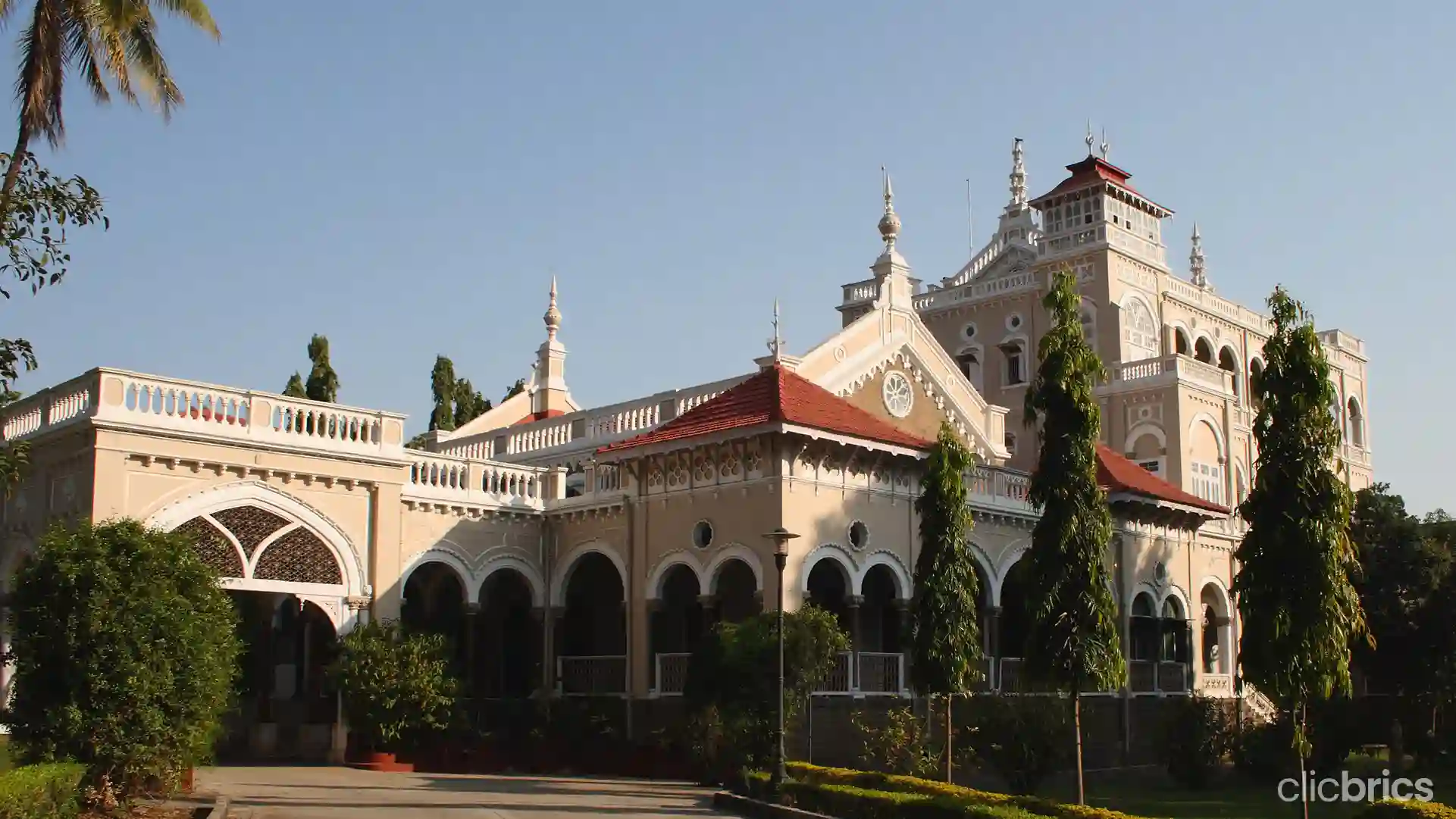 Pune is last on the list of the cleanest cities in India, but definitely not the least!
In recent years, the city has emerged as an IT hub and improved its infrastructure. The city offers fantastic educational institutions attracting students from all over the country. 
People looking for a place/city to settle down seek a pollution-free destination with easy access to commercial products with seamless connectivity - and Pune just hits the right chord.
Check Out: Properties in Pune 
Investors and developers are taking advantage of Pune's cleanliness to capitalize on the city's sustainable development opportunities. The demand for residential properties has significantly spiked because of the well-maintained environment and the city's supremely-pleasant weather.
These cleanest cities in India (2023) under the Swachh Bharat Abhiyan Mission have tremendously boomed the real estate market because of their cleaned spaces, improved infrastructure, seamless connectivity, and economic growth. 
Let's hope, just like the above-mentioned cleanest cities in India, the remaining Indian ones also make it to the list soon as the goal of Swachh Bharat Abhiyan—Urban 2.0—is to make all the Indian cities waste-free by 2026.