Uninterrupted views of the Arabian Sea on one side and on the other side a beautiful sight of the slopes of Bandra's Mount Mary hill– Bollywood actor John Abraham's sprawling duplex penthouse in Mumbai is a plain reflection of the heartthrob who exemplifies healthy lifestyle. The 'Villa In the Sky' won the Best Home Award from the Indian Institute of Architectural Design in 2016. Have a look.
The Stylish Living Room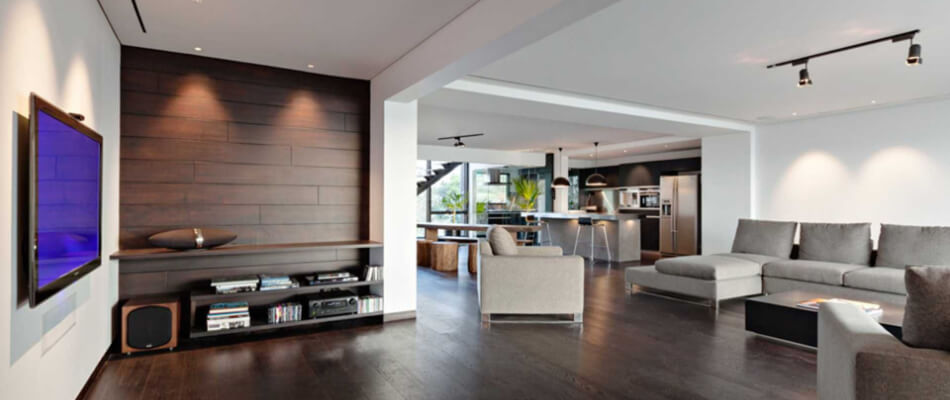 The seventh (and lower) floor which has an open plan, with a living room, kitchen and dining room - interconnected areas with a dark wooden flooring. The room has comfortable seating and the large glass windows that give you a look of serene outdoors. The main idea is to maintain the simplicity with minimal structure work without making it.
Also Read: Main Hall Fall Ceiling Design
Casual-Style Dining Area

The masculine raw appeal of the long table and low stools made out of an old teak tree can be seen in his dining area. WOW! Isn't that serious Dining Area Decor Goals? The plants established a constant connection with nature. And, look at the spotlights overlooking the seating place, isn't it a perfect lounge area?
A Private Sea-Facing Balcony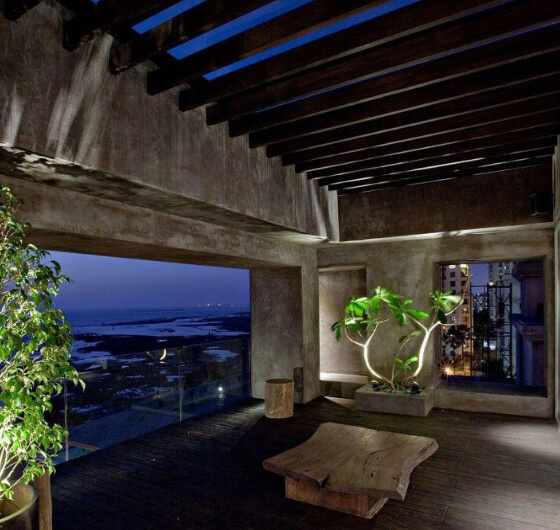 The most attractive features if this space is the spectacular views of the Arabian Sea. A wooden panel on the balcony linked with the master bedroom is where you can just enjoy the cool breeze from the sea. What brings beauty in this space is the use of wood decked tiles and tall plants everywhere. What an awesome way to feel closer to nature!
Stunning Master Bedroom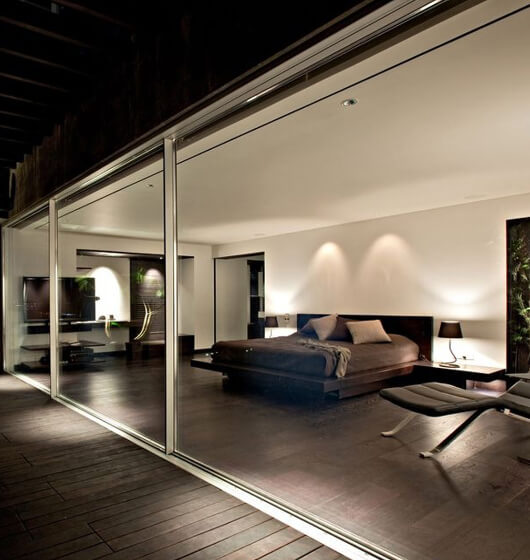 The dark-tones master bedroom maximized with the *minimal design*on the top floor creates a close connection with nature. Have you ever thought that a dark-tones master bedroom could look that stunning with minimal furniture?
Lavish Walk-In Wardrobe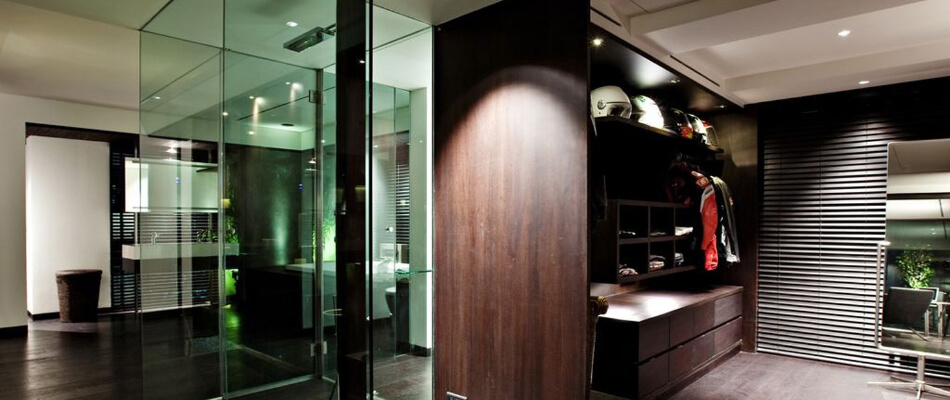 Decorated with minimum elements, there is a lavish walk-in wardrobe is one thing which his fans would love to see it. In his wardrobe, one can see a collection of helmets signed by celebrated riders including the indomitable Valentino Rossi.
Also Read: Modern Wardrobe Designs

Spa Bathroom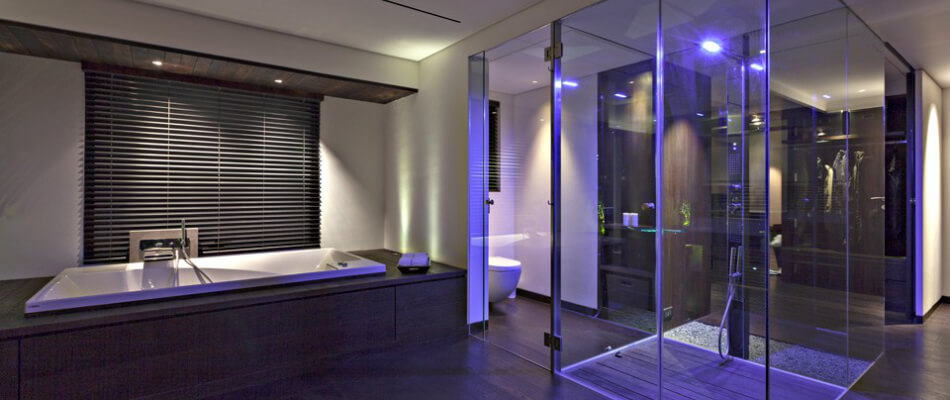 This beautiful spa bathroom with a double-glazed sliding door allows natural light. The shower trays were made in such a way so that it could match the finish of the wooden flooring in the spa bathroom. Now that is the kind of bathroom you can't say NO, can you?
A Private Media Room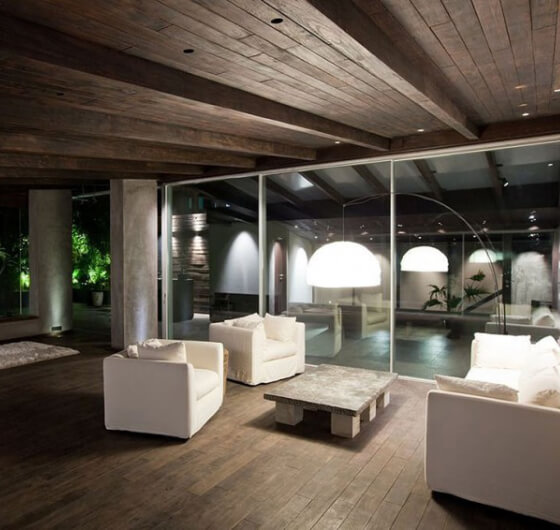 On the top floor of the home, Alan Abraham, the architect, has added a private media room which includes ceiling-installed blinds for turning down to transform this room entire into a cosy cave for movie, F1 or football match screenings.
Also Read: Colour Combination for Room