After spending months of sweltering heat, the monsoon is here. The rains are a welcome relief from the scorching heat. A great way to enjoy constant showers is by sitting on the balcony of your home. Therefore, so jazz up with some balcony design solutions so that you can enjoy chai and pakora sessions with your family while watching the rain from your balcony.
Bring the Outside Inside
Incorporate transparent outdoor blinds in your outdoor space for the ultimate outdoor experience which you have always dreamed about. This outdoor blind allows you to see clearly and enjoy the uninterrupted views and provides maximum protection from nature's elements creating the outdoor area.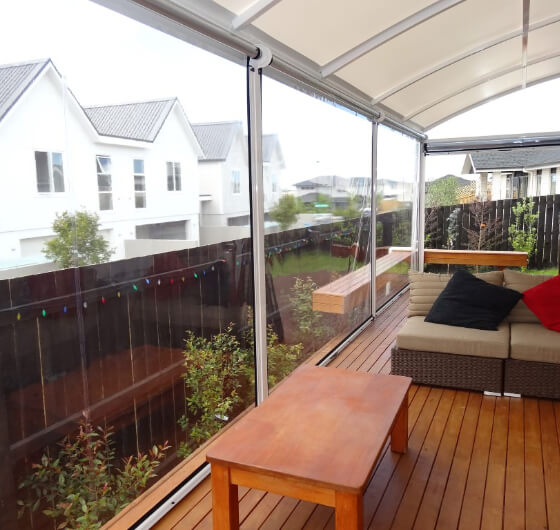 Also Read: Balcony Design Ideas
Go Undercover
As soon as the weather turns for the better, the balcony calls out to us, isn't it? If your balcony is exposed, you can cover it with retractable all-weather awnings. These awnings with cosy seating create the perfect environment for lunch or relaxation with your family and close friends.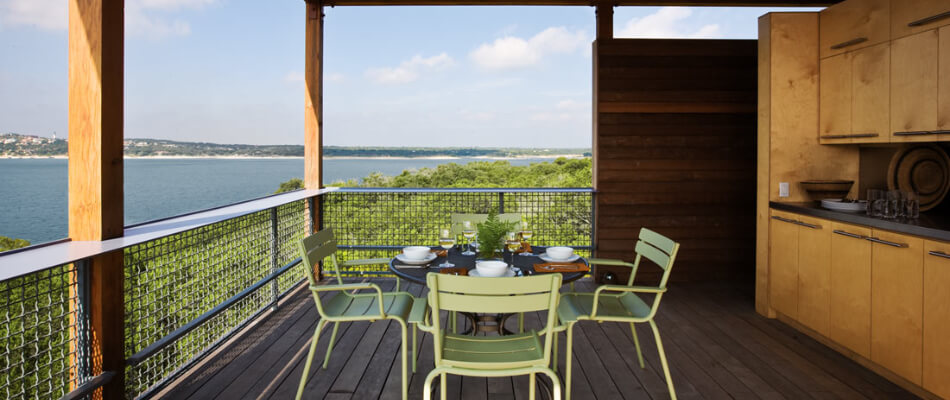 Splash Out With Colours
Another great way to bring monsoon balcony décor is to accessorize with colourful furniture. Monsoon is all about colour, so the more colourful it is, the better. Therefore, mix, match, and pop up colourful cushions against your sofas to add some cosiness to the balcony.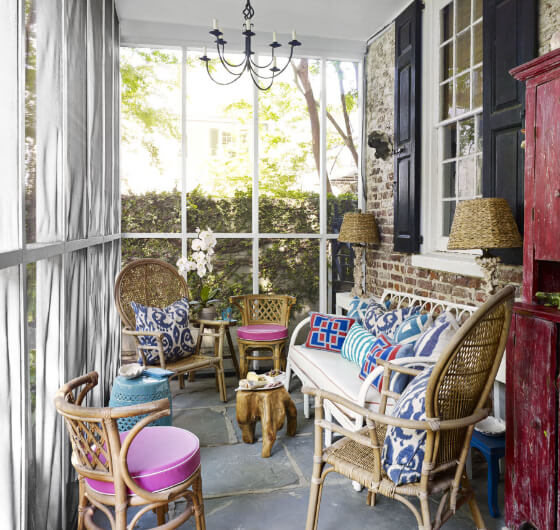 Bring Back The Old Memories
Ahaaa those childhood days…when you could enjoy swings being tied to the branches of trees with the arrival of the monsoon. This year, try to bring those childhood days back and let your hearts sing to the rhythm of the drops and add a monsoon-friendly wooden swing to your balcony because you like to SWING!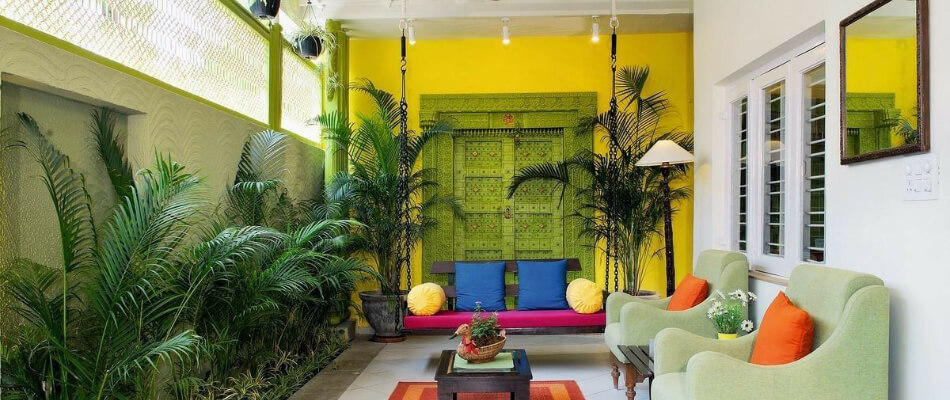 Cosy Up The Outdoors With Rugs
Yes! Try this monsoon going with a functional décor. This time, try to give your expensive carpets some rest and replace these with some lightweight rugs. The best part is that these rugs are also low-maintenance and they would be easier to maintain and clean.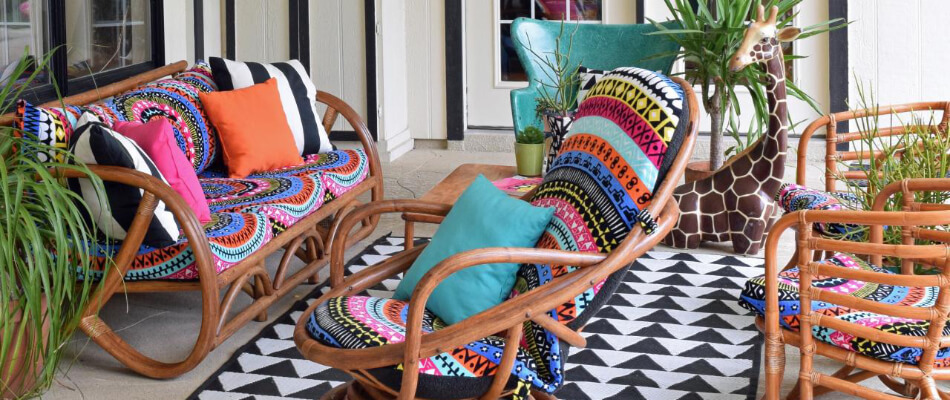 Monsoon Fiesta All-Around
Monsoons are the best time when you can make your home even more beautiful and inviting by just adding some greenery around. Bring the outdoors into your home with some innovative planters. Plant some creepers and climbers on your balcony. You can also make hanging planters to make the ambience welcoming.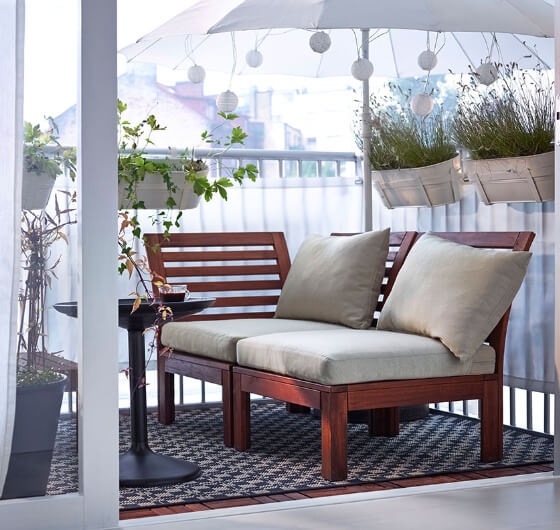 Light Up The Night
If you want to make your balcony picture-perfect and ready for the monsoon, add some traditional charm by using fragrant candles and t-lights. These fragrant candles can help evade the mustiness and make your home feel fresh. What can be more romantic than a candlelight dinner with a rain-splashing view!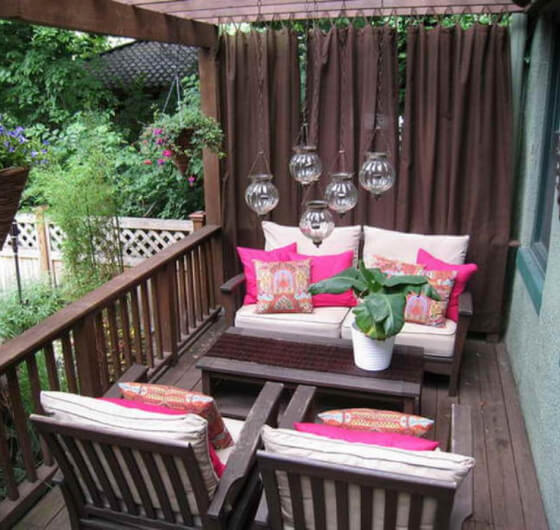 Also Read: Decor Ideas To Elevate Your Balcony