When decorating your house, the attention is only focused on the walls. But do you have any idea that decorations on the ceiling can give the room a completely new look? Today, we are bringing to you few ceiling designs that can be the star attraction in any room
1. Add Decals In Kid's Bedroom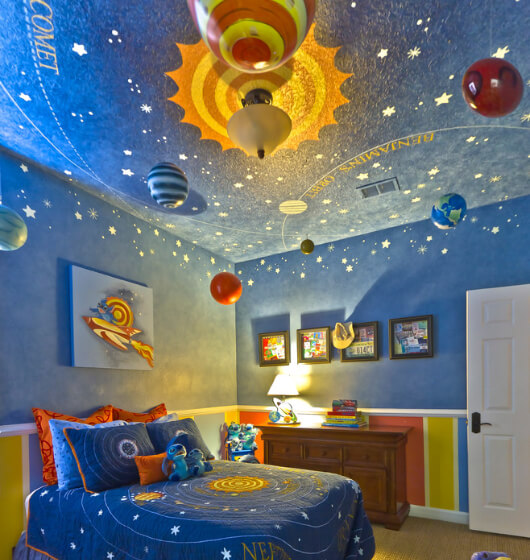 A kid's room is an interesting place to try out a ceiling decor, and adding decals to a ceiling is a wonderful alternative. Addition of decals in this room is definitely a good mood. Isn't this a very relaxing bedroom for your kids?
Also Read: These 10 Bedroom Decorating Ideas Will Upscale The Look Of Your Sleeping Space
2. Eye-Catching Graphics In A Reading Room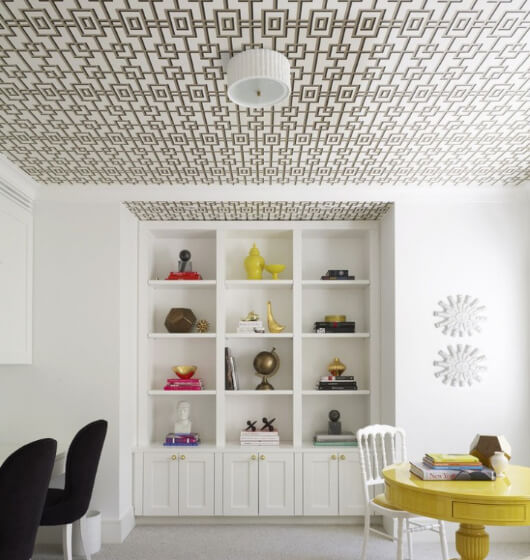 There is no better way for incorporating eye-catching graphics on a ceiling. A little bit of graphics on the ceiling can give an interesting appeal to the reading room. Look at this pattern on the ceiling, it really draws the eye.
3. Calm And Dreamy Bedroom

This room's beautiful decor gets a soft accent from the calm and dreamy design on the ceiling. This design supports the bedroom's restful vibe. It does look relaxing, right?
4. Dark And Stormy Dining Room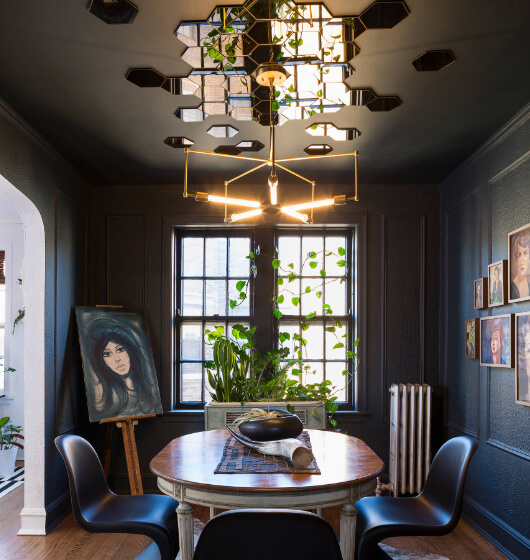 This dining hall is quite dramatic and moody, but the touch of extraordinary here comes from the unique ceiling fixture.
Also Read: 13 Trendy False Ceiling Designs for Your Bedroom (2023)
5. Simple Gypsum Board False Ceiling In The Kitchen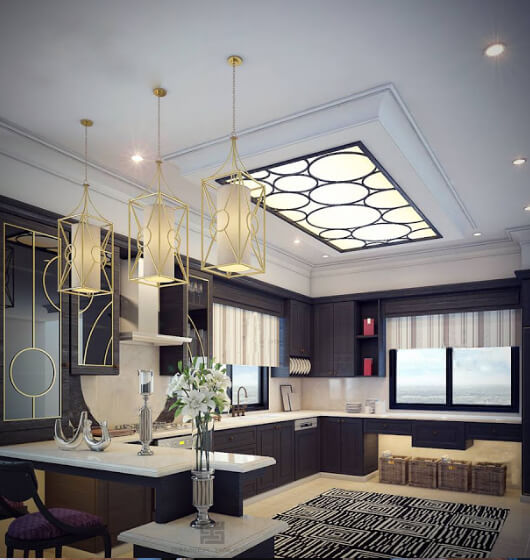 Kitchen is one of the main gathering spots in any home. It is an ideal place to install a beautiful gypsum board on the ceiling. This gypsum false ceiling presents an amazing touch in your kitchen.
6. Sophisticated Living Room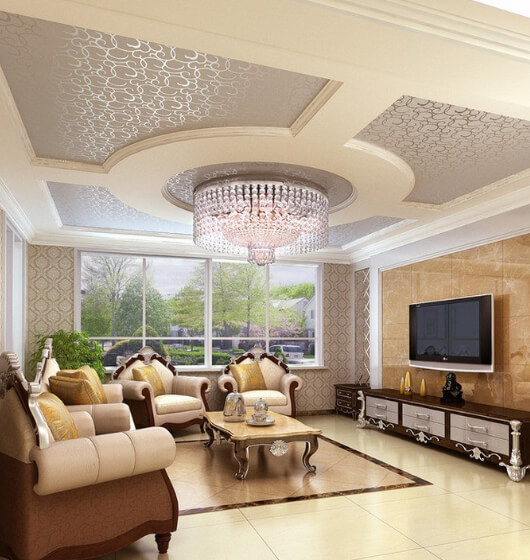 When it comes to a ceiling for the living room, you can add a wooden ceiling to your living area. Wooden ceiling in this living area is just exuding a warm aura.
7. Extravagant Bathroom Ceiling Designs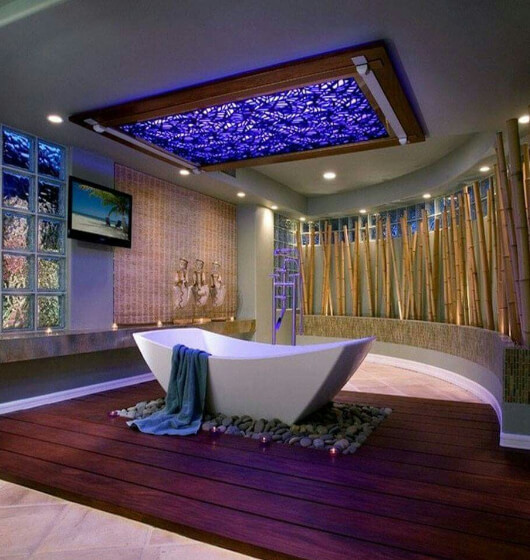 Incorporating expensive ceramics is not enough to make a stylish bathroom. It is important to be arranged with style. A ceiling of the bathroom also represents an interesting part in the decoration of the home. Look at this design, this bathroom ceiling design makes it glamorous and dazzling.
Also Read: 8 Best Stone Tiles for Wall to Smarten Up Your Home Exterior