Table of Contents
Are you constantly searching for easy and quick ways to encourage wellness at home? If yes, then we've got you covered. In order to create relaxation in the mind, your house must reflect the same. Your house plays a crucial role in your physical as well as mental well-being. It is the place where you can truly be yourself and unwind after a long stressful day. If this is true then why not pay special attention to the interior of your home that can promote wellness! Most homeowners hire interior designers to get their homes to look the way they want. But if you don't want to spend on interior designers and still want home decor that can encourage wellness then this article is for you.

Here, we have listed the top 5 ways on how you can easily encourage wellness within your home. These tips will greatly enhance the feel-good and peace factor you want to associate with your home. 
1. Embrace Nature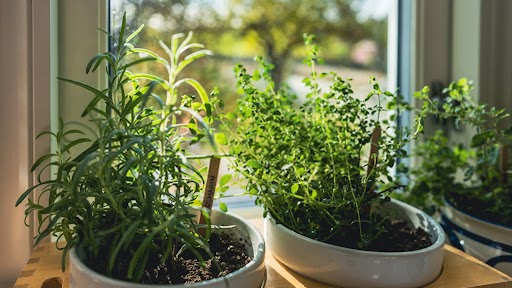 Embracing nature into your house is the first and most important tip in order to encourage wellness at home. Embracing nature into the home goes beyond just simply incorporating greenery into your home. There can be nothing more de-stressing and peaceful than sinking into the beauty of nature. This can easily be done in a variety of ways including designing a reading nook where the sunlight pours in from behind when reading. In case you have a backyard or an outdoor area, try to make it more welcoming so that you spend more time enjoying the sunlight and greenery, which in turn will have calming effects.

Also Read: Medical Plants at Home
2. Always Aim For Perfect Circulation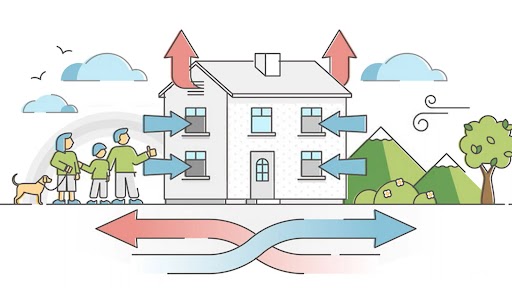 Another thing to consider in order to promote wellness at home is to aim for perfect circulation. The flow of circulation is vital in the house. So, to have good circulation, you can move furniture around to encourage lingering by creating spaces to pause and free up the circulation flow. In case you are remodelling your house, opt for broad corridors to allow for quick and easy movements between rooms. Adding books and plants will also encourage relaxed social interactions and will offer multiple psychological benefits.

3. Drift Away With Calming Sounds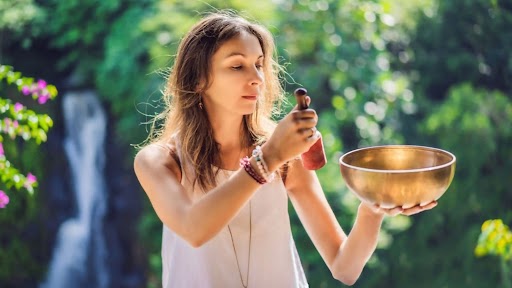 Sound has an enormous impact on our well-being and affects different people differently. Noise pollution is not only harmful but it triggers stress, poses heart disease risk, and interrupts sleep. While it is not a horrifying situation for every homeowner, the people who are living in cities, near airports, or highways must always remember noise pollution while deciding the decor and interior of their house. For this, the city dwellers can invest in noise-eliminating devices. You can place it by the door of your room to block the street sounds. Later, you can fill your home with better acoustics like a small fountain because the sound of flowing water will have a very calming effect. You can even add soft materials and artwork into your living room to absorb sound. 

4. Let The Light Shine In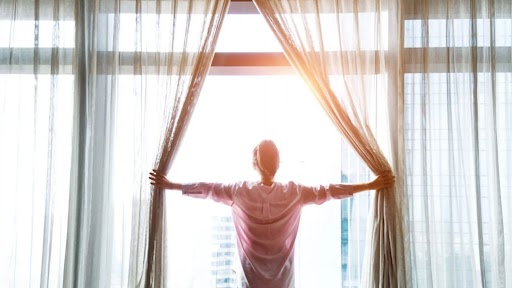 Exposure to light is really very important for maintaining the natural rhythm of the body and the sunlight during the day is key. To promote wellness at home, begin with the architecture and the location of the windows for sunlight. Make sure to furniture and shading in such a way that allows the morning light to shine in, shade intense heat, and offer darkness at night. 

Apart from this, locate the largest windows in the spaces where you will spend time during the day like the kitchen, and arrange the furniture in such a way to benefit from sunlight coming in. In case you are working from home, make sure your desk is placed close to the window so that you can pause, take in sunlight and enjoy the magnificent view of the outdoors. 
5. Cut The Clutter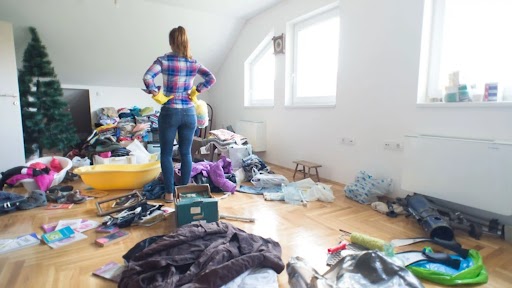 Last but the most obvious tip to encourage wellness at home is to declutter the items that are no longer in use. For overall relaxation and peace of mind, it's a good move to keep your house as clutter-free as possible. Yes, decluttering might take time and involve a lot of effort but the payoff is great. While decluttering, make sure to declutter all those things that do not make you happy and replace them with the things that do. It is often seen that homeowners with cluttered homes have lower life satisfaction. Therefore, it is better to cut the clutter and make your home a happy and wellness-filled place to live in.

Also Read: Cupboard Design
Having a house that you look forward to coming back to is the dream of every homeowner. The easy and quick tips above will indeed enhance the comfort factor of your home thus offering you a peaceful space to live in. So, without having any second thoughts, choose the tips of your choice and get started on the journey of encouraging wellness at home.