Do you know that houseplants are making a huge style comeback in 2022? If yes, we understand that you might be excited about knowing interesting ways to style houseplants this year. The fascination with houseplants sits at the heart of every homeowner when it comes to decorating a house. 
It is no surprise that plants are scientifically proven to prevent stress, and along with acting as stress-bursters, houseplants are the home decor staple that will never go out of trend. We at Clicbrics believe that the more plants you have, the better. Not only do houseplants lend well to a homey aesthetic, but they are also good for your house. But just adding a houseplant is not as satisfactory as intentionally weaving it into your home decor. It's pretty much easier said than done, right? 
You don't need to worry as you can also style the indoor plants in interesting ways. Read the complete article for real-life tips and inspiration. 
How to Style Houseplants in Interesting Ways?
Styling houseplants is no longer a hassle with some interesting ways stated below:
1. Place Plants at Different Heights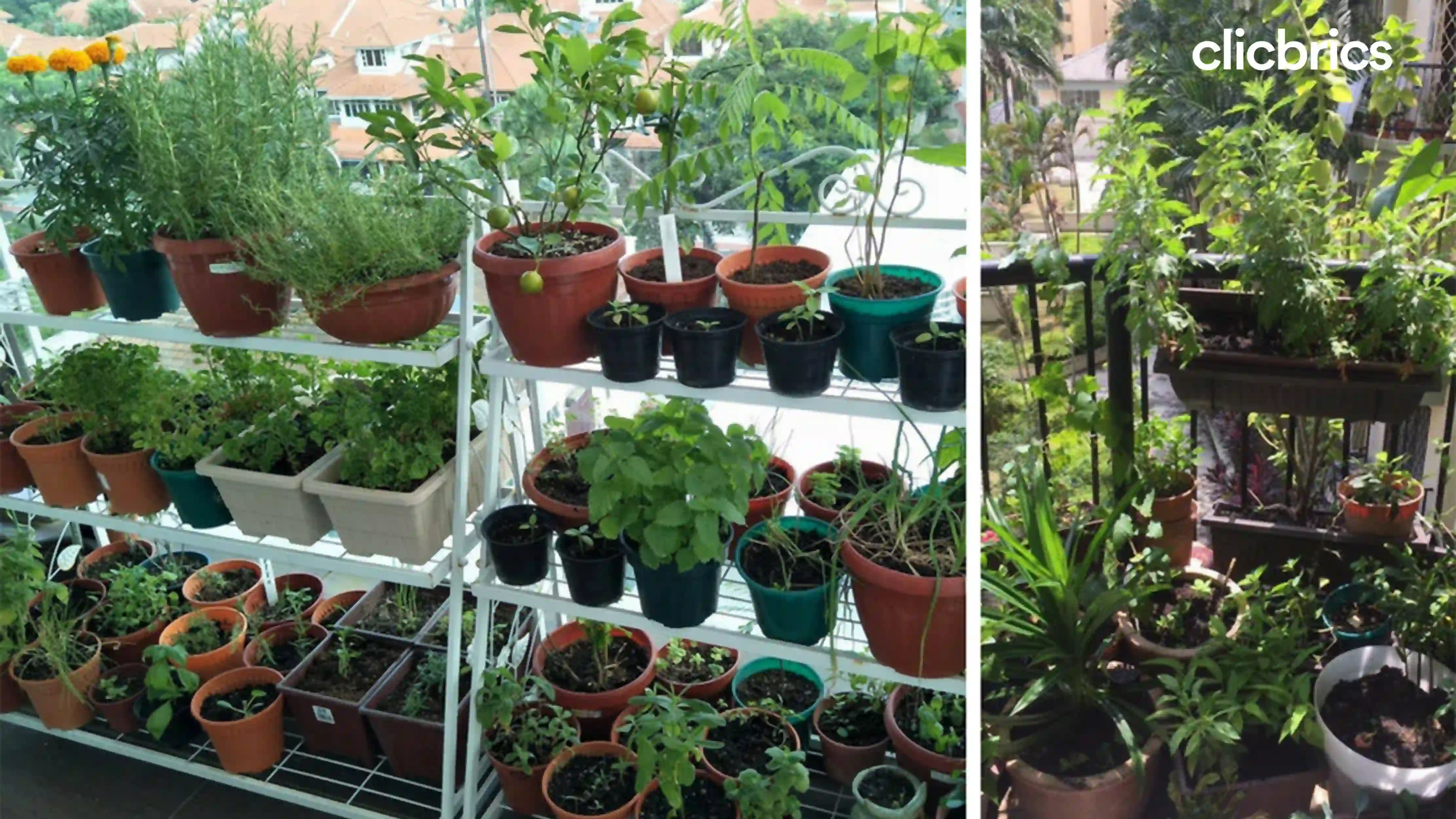 Placing plants at different heights is one of the best and most interesting ways to style houseplants. Apart from choosing pots and plants of different sizes, you must try placing them at different heights in a room. This will allow the trailing plants to hang downwards while others send spikes upward. Ultimately, it's all about creating visual interest. This indoor plant styling idea not only applies to the bookshelves but the whole room. A perfect example of this houseplant styling tip is, hanging plants from the ceiling, placing them on nightstands or end tables, wall shelves, window sills, etc. 
2. Hang Them Up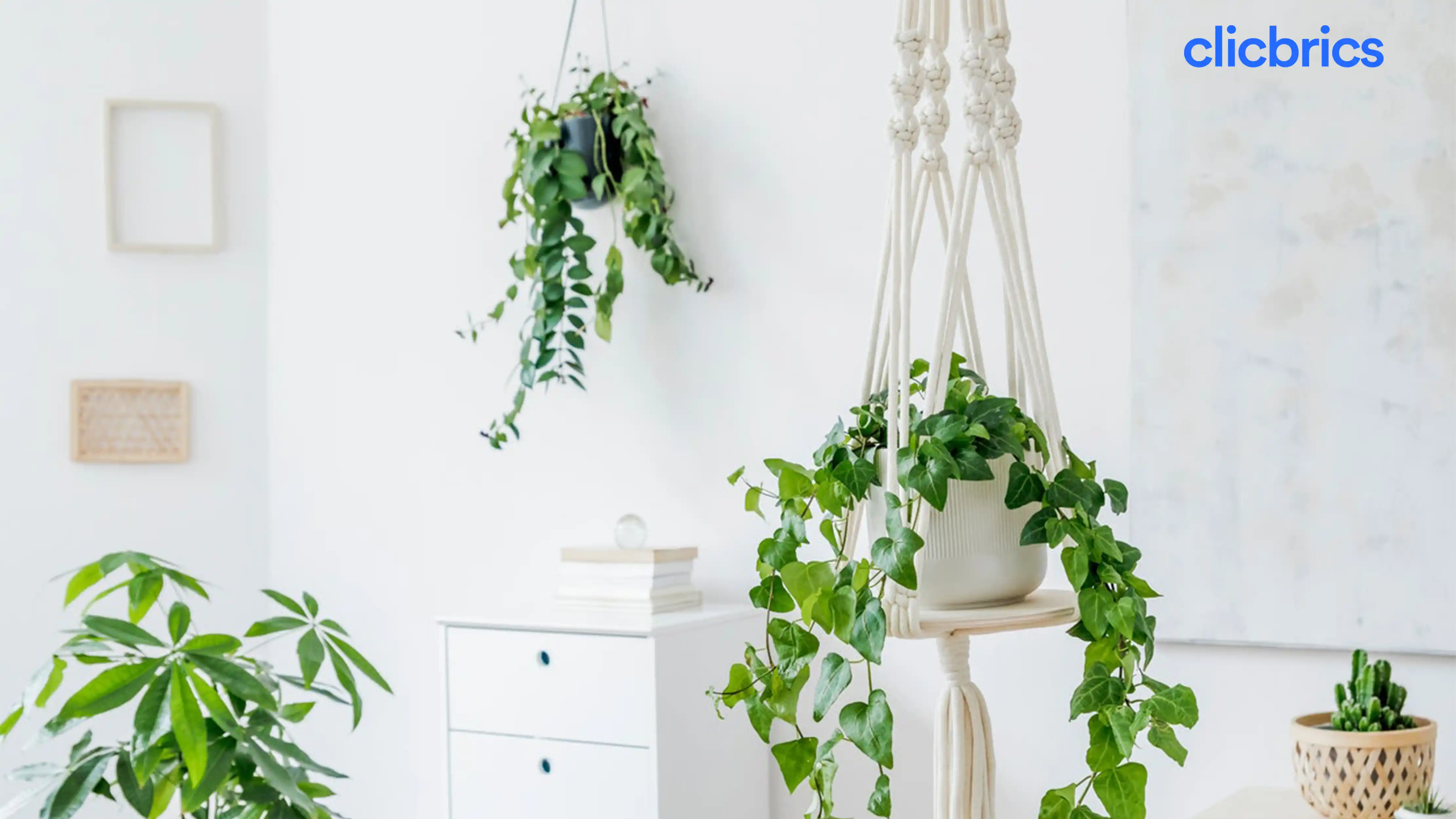 Do you have limited space? No worries, hanging plants is a great solution. For hanging purposes, dramatic draping plants like fern or ivy are perfect. If you wish to give a more texturised look, we recommend a plant that hangs over the planter. By having a hanging plant in every room of your house, you can add interest to the corners of the living room. And, if you want to add a fun look while styling houseplants, try hanging five to six draping plants in the bathroom for a jungle vibe. 
3. Fill Empty Corners With Plants, Not Furniture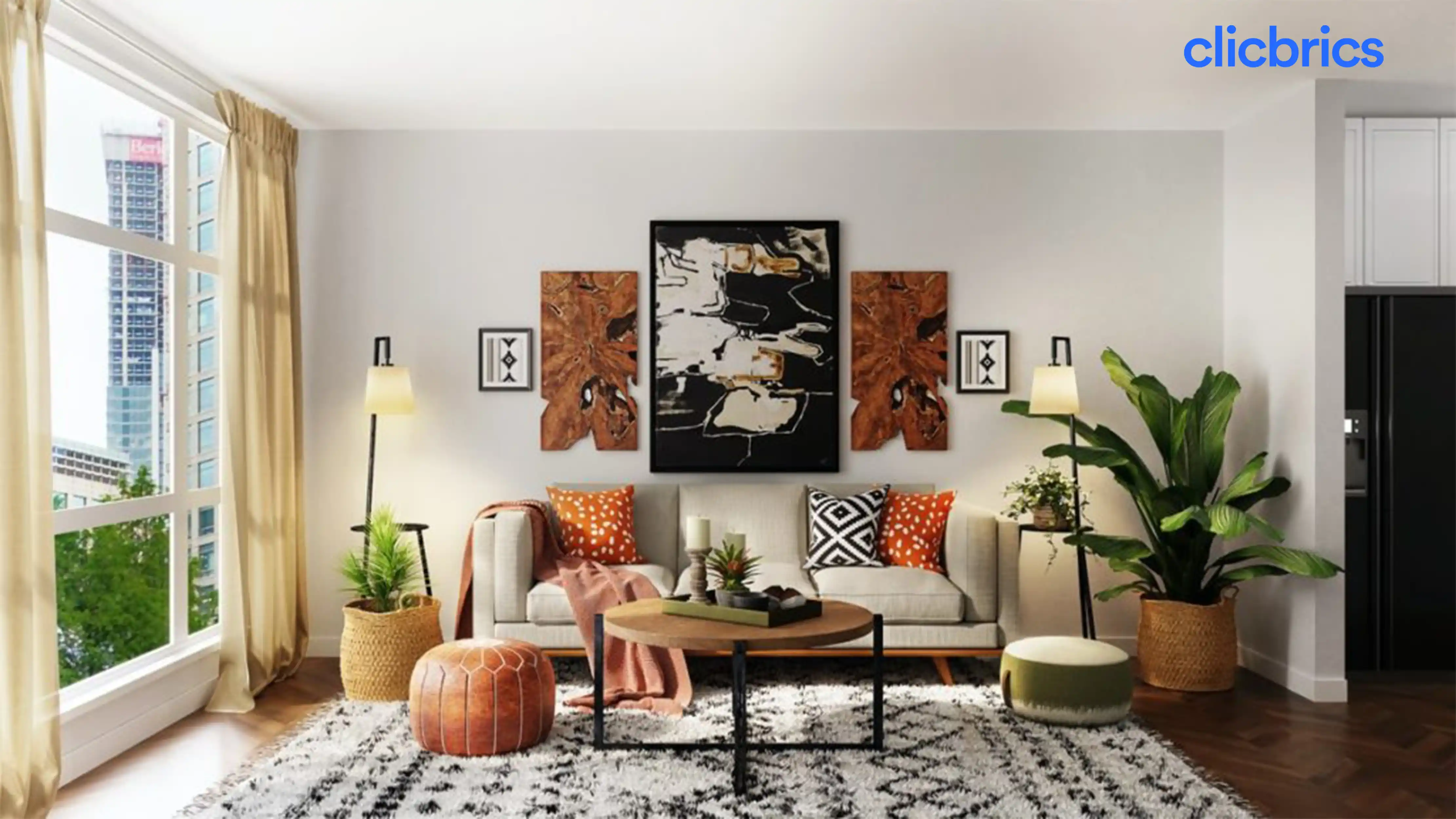 Do you have some empty corners in your house? You, as a homeowner, might feel that corners in your house look too bare when empty but too cluttered when you try to fill them up! Well, houseplants can help you come out of this dilemma. Plants act as an excellent solution for these hard-to-style sections of the house. So, instead of adding the furniture, you can try arranging different kinds of plants at different heights in the corner to offer the space depth. 
4. Displaying Plants in Shelves Can Make the Difference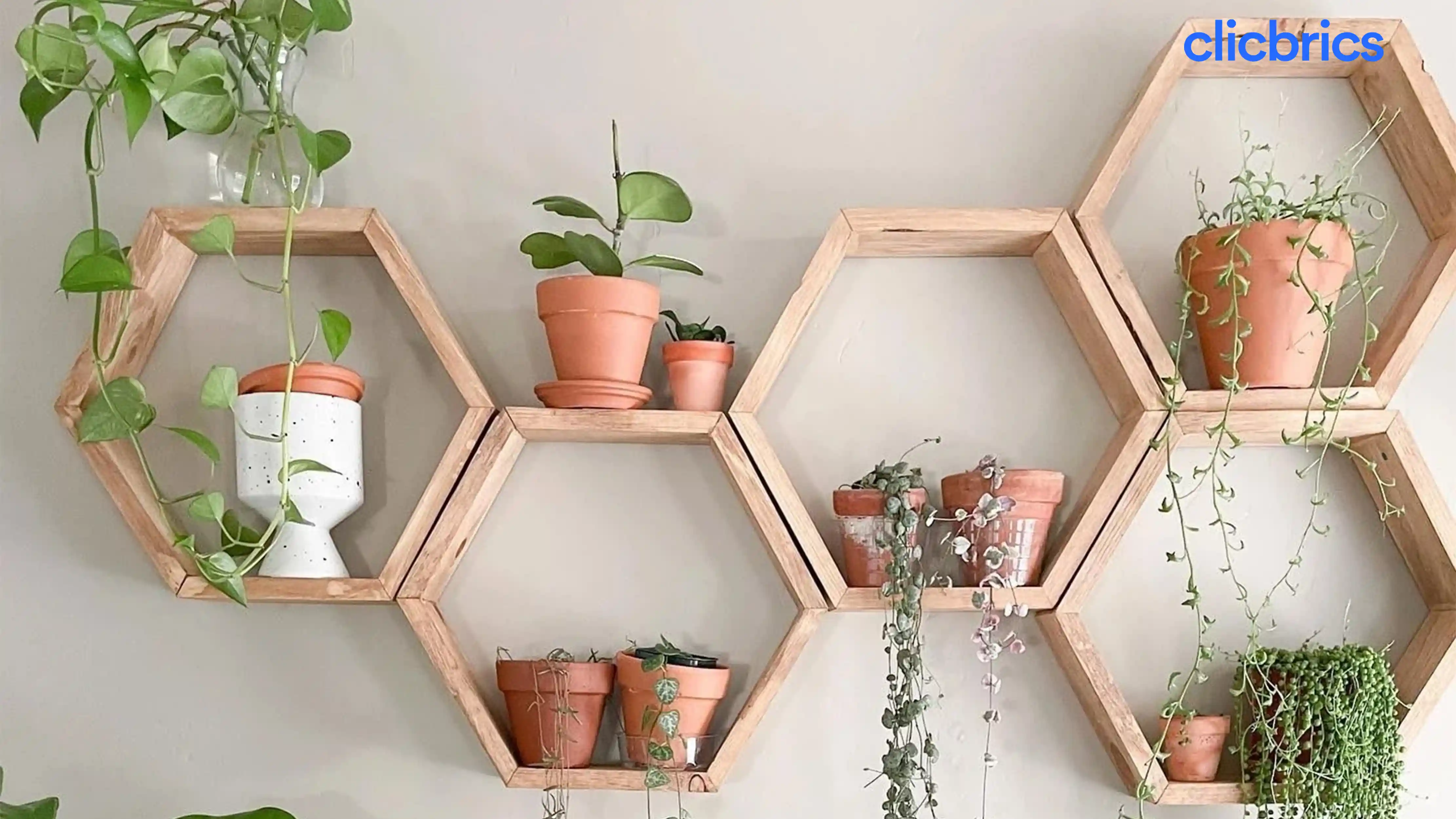 Are you hunting for an interesting yet effortless way to style houseplants? Adding indoor plants to the shelves, bookcases, mantles, or tabletops is a cool way to bring new energy and vibes into your living space. If you find our idea doubtful, you can ask anyone who has mastered the "shelfie," and for sure, their formula involves at least one plant. Also, you can make a huge difference by adding little pops of living elements to the shelf section. 
To know more such home decor ideas, read the blog on the topic "Top Home Decor Trends To Make Your home look appealing in 2022". 
5. Tablescape of Foliage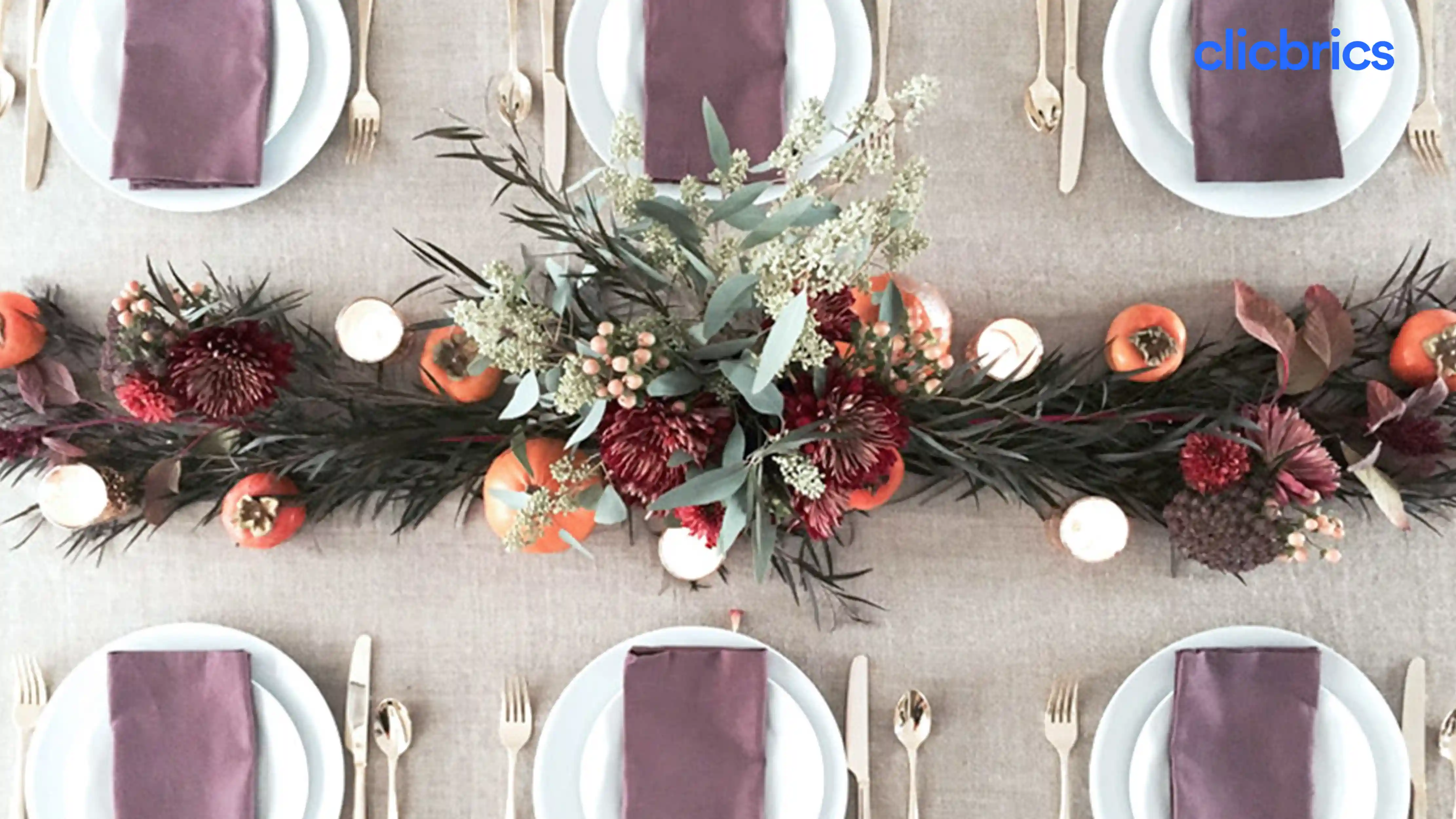 Sticking to vases and pots is no longer a houseplant styling trend in 2022. Yes, you read that right! You don't need to stick to vases or pots for styling indoor plants. Be creative with a simple dining table centerpiece that is a perfect mix of florals and greenery. Also, decide whether you wish to go with dried varieties, real florals, or faux plants. Later, for adding more visual appeal, add in candles, vases, and votives and weave the foliage and flowers through these accents for a textured look. Also, make sure the centrepiece runs the length of your dining table. 
6. Don't Always Go For Natural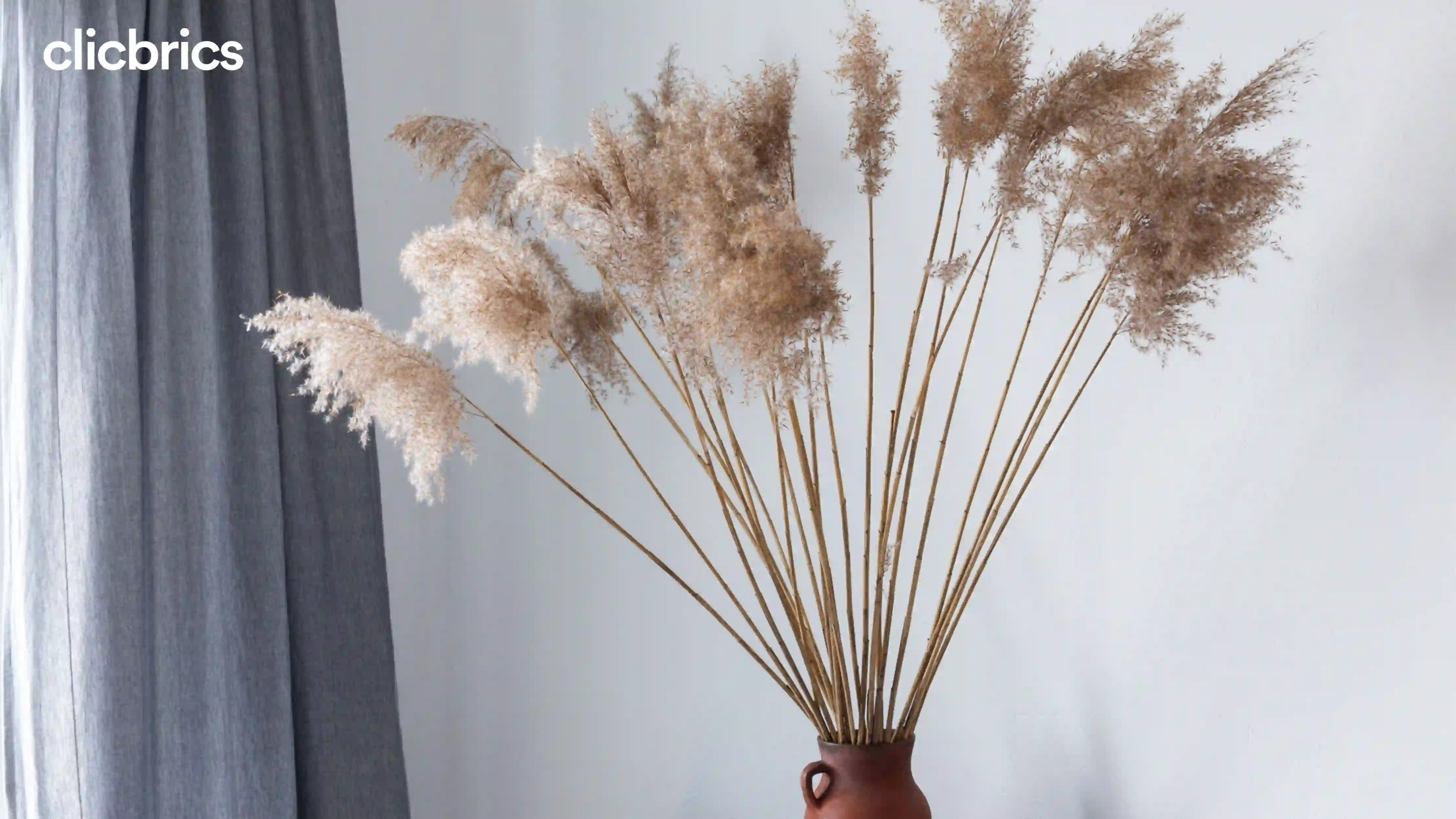 Do you love the idea of houseplants but aren't good at taking care of them or keeping them alive? If so, then consider dried stems. Here, the pampas grass can bring a beachy vibe and texture to your living room corner without even taking up much floor space. 

Also Read: 4 Expert Tips to Utilise Your Floor Space
Using dried stems or faux plants is not only low-maintenance, but they can actually blend nicely with live plants around them, if any. Dried stems can also prove to be a good and sculptural option for those who are allergic to plants or have high-energy kids or pets at home. 
7. Create a Green Entryway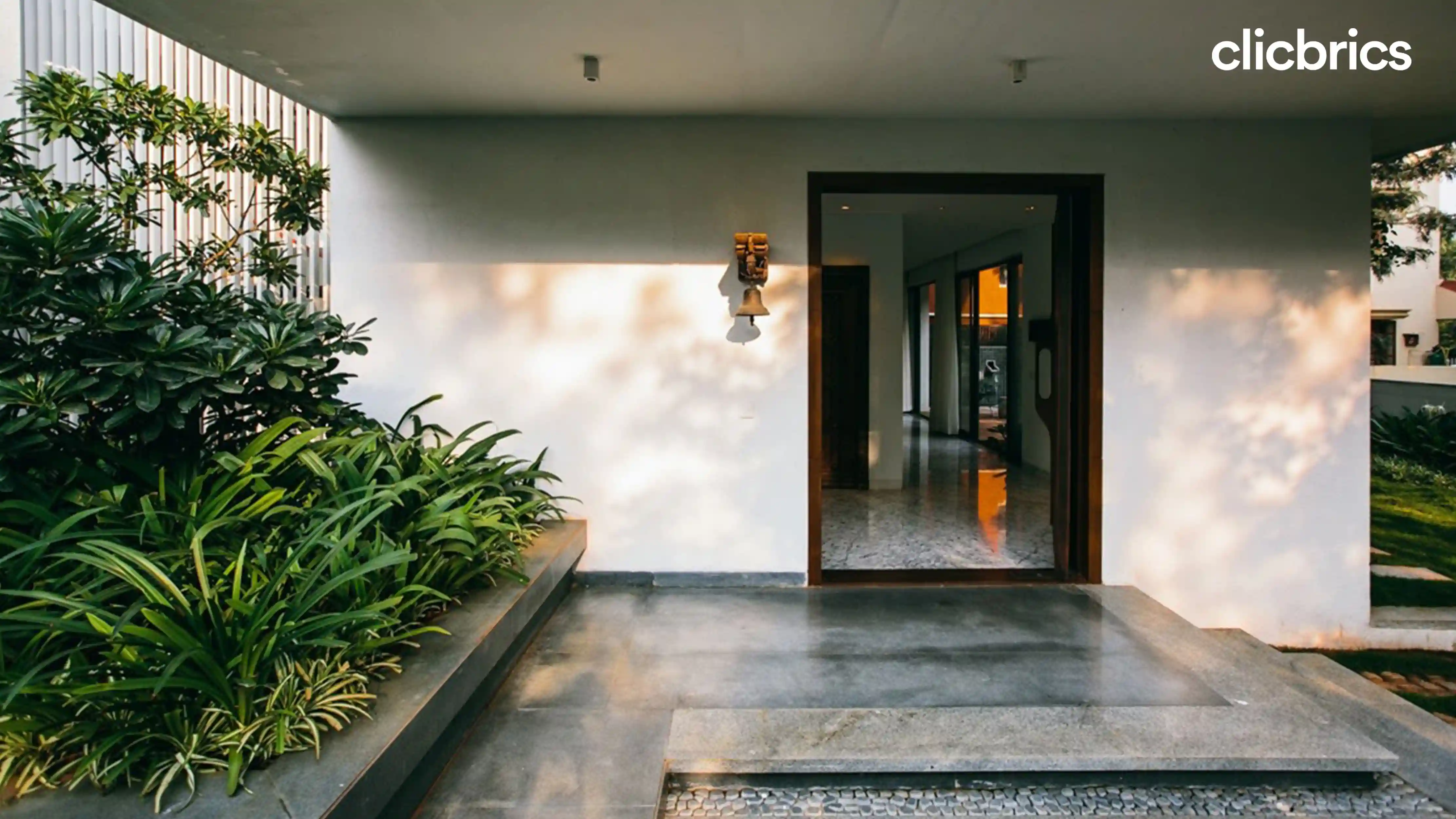 Entryways should never be boring! Any houseplant in your entryway will definitely set a welcoming mood for everybody visiting your house. Along with serving as vibrant home decor, indoor plants on the entryway will also deodorize the entire living space with their natural fragrance. Since it's a spot that does not get plenty of sunlight, low-light houseplants are perfect for this high-traffic area. Try considering tall and lean plants that can easily fit into smaller, more narrow entryways and tight corners of the house.  
To conclude, a plant-filled home is a happy home. When we talk about ways to style houseplants, there's no shortage of ideas for making indoor plants a part of your home decor. Be it an array of low light plants or tall leafy plants; indoor plants will bring greenery and relaxing vibes to your house. So, don't wait much and start styling houseplants in any of the interesting ways above. 

Also read: 8 Best Plants for Home As Per Vastu Shastra