Steel grill designs for stairs that will astound you with their beauty, simplicity and extraordinary aesthetic. Here are handrails and railings for staircases that will transform your home interior into modern design jewels.
A truly special staircase, which features sophisticated if not unique handrails and bannisters, can easily become the focal point of the home, defining itself as a connecting element between the various rooms.
So let's discover in detail the most striking steel handrailing styles for staircases inspired by modern styles using a multitude of elements.
The Steel And Wood Combo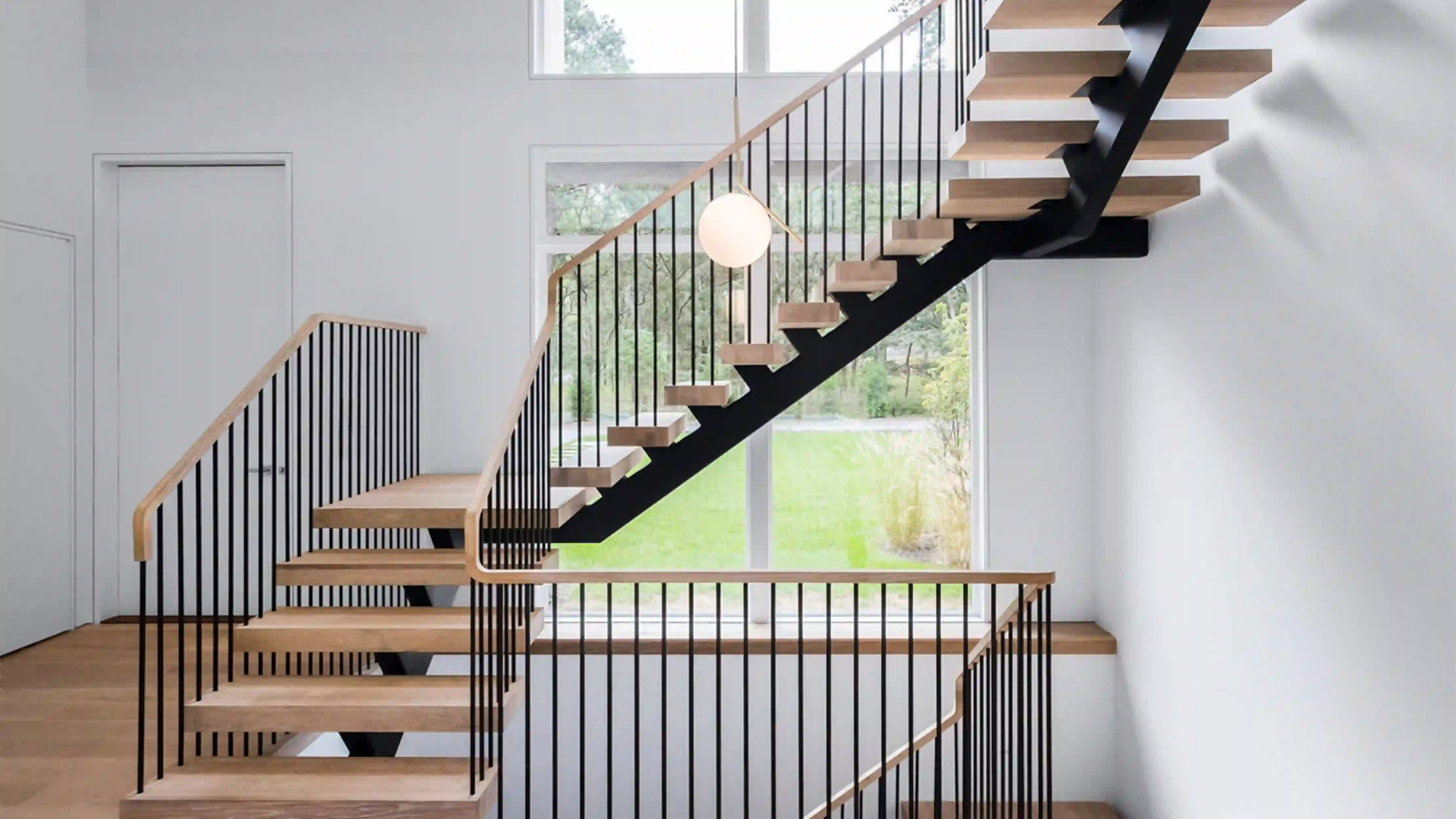 1. Although steel and wood are two materials that are decidedly at odds with each other, they combine to perfection between essential, stylised lines and special decorations. The combination of these materials creates amazing minimalist handrails and railings in a modern, up-to-date style.
2. For a truly impressive aesthetic effect, you can instead choose to build a staircase with different sized steps that, in addition to being functional, becomes a perfect piece of furniture.
3. In order to separate the staircase from the rest of the room, creating a dividing effect without the insertion of walls, it is possible to opt for vertical installations that look like full-height handrails, for example, a steel bookcase.
4. Have you ever thought of making a railing simply using rope? What is needed is a clamping system between the handrail and the steps.
5. Wood returns as the protagonist for a truly striking indoor floating staircase which can be held together by the harmony of a chrome-plated steel handrail.
6. A perfect example of modern design, and with decidedly refined and elegant features, you can choose a staircase railing made of steel cables.
7. Modern handrails and railings show particular attention to space and, by opting for these particular furnishing choices. it is possible to give rooms a wide feel, simply by allowing light to penetrate and leaving the view free to roam. To do this, you can simply use thinner steel handrails with floating wood stairs.
8. Once again a striking combination of wood and chrome-coloured steel, ranging from white to black, can be used as a handrail with decidedly impressive decoration pieces.
9. Several intersections will create a railing with a striking effect, to say the least. If you prefer, you can always opt for a handrail structure to which you can attach ordinary steel cables to create an extraordinary look.
Handrail For Interior Stairs With A Modern Design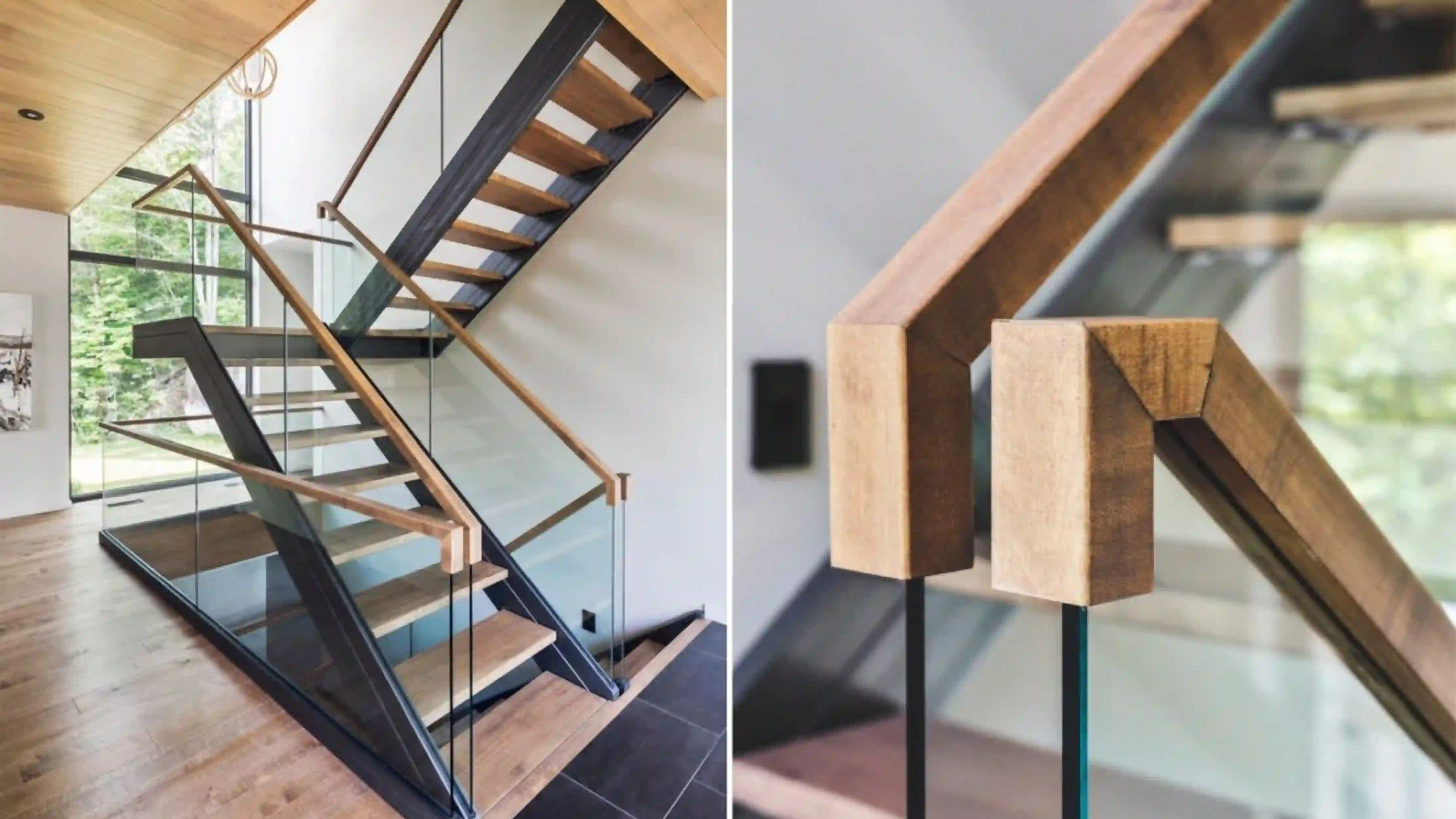 1. A coloured or evanescent-looking handrail turns into a perfect guide to the route to be followed, this particular decorative touch is also capable of providing dynamism to a static environment. Thus colouring your steel stair handrail a statement colour is a refreshing and fun idea.
2. Pure minimalism is combined with some elements of Zen philosophy by creating a handrail that does not give the industrial look of steel. Make sure the look you're going for is very smoothed out to try making the look and feel of your steel handrails softer.
Also read: 8 Best Stone Tiles for Wall to Smarten Up Your Home Exterior