Table Of Contents
Salman Khan is a household name today. He is one of the biggest Bollywood superstars in India and around the globe. He has been a  part of the film industry for more than 3 decades now. The actor is a philanthropist and runs a brand named "Being Human". He was featured in the latest movie Antim: The Final Truth which was produced by Salman Khan Productions. The superstar has done 100+ films and is known to host a popular TV show named, Bigg Boss. He is surely a larger than life personality. Today, let's find out about this superstar - Salman Khan's house in Bandra and the lovely interiors of his home! 
Salman Khan's House Name In Bandra
Salman Khan's house (popularly searched as Salman Khan ka Ghar) lives in a 1BHK apartment in Galaxy Apartments, Bandra. 
Galaxy Apartments is situated in Bandra, one of the poshest areas of Mumbai. Salman Khan's house price is close to INR 100 crore. He has been staying in this house for more than forty years now. 
Galaxy Apartments has eight floors. Salman Khan's home is on the ground floor while his parents stay on the first floor. He has been vocal about the fact that his family is his priority, and he loves to stay near his parents, Salim Khan and Salma Khan.   
Salman Khan has an unparalleled fandom that draws a lot of his fans to gather around his house on a daily basis and during special occasions like Eid and his birthday. He chose to stay in this place instead of opting for a luxurious apartment because he has lived in this place since his childhood.
The Hum Aapke Hain Kaun actor grew up in this house with his siblings, Arbaaz Khan, Sohail Khan, Alvira Khan Agnihotri & Arpita Khan Sharma. This building is famous due to the Khan Family's aura. It is in close proximity to Mannat, Shahrukh Khan's house, and both their houses are opposite Bandra Bandstand. 
Get a sneak peek into drool-worthy pics of SRK's Mannat.
Salman Khan House Address: Galaxy Apartment
Salman Khan's house address is as follows:
3, Galaxy Apartments, Byramjee Jeejeebhoy Road, Bandstand, Bandra West, Mumbai- 400050, India.
Inside Salman Khan's House: Interiors
Salman Khan's home in Galaxy Apartments is L-shaped. The living room is separated from the dining area by a glass wall. It is where his friends and family meet up quite often. 
Salman Khan's home has a minimalistic interior which makes it look very open and spacious. His home has loads of white and neutral colours which gives it a chic look. 
Salman Khan's House: Galaxy Apartment's Living Room
Salman Khan's house is well-lit and the neutral tones are accentuated by darker colour window panes and doors. The lights used in this house blend perfectly with the minimalistic aspects of other rooms. The cushions and flowers on the side of the couch add a pop of colour to the room. 
Salman Khan has two pet dogs, Mowgli and Saint. You can spot them in his home at different corners, quite often. Both his dogs have a special place in his heart. 
Salman Khan is a family man, and his love for his family is visible on his Instagram page. Galaxy Apartments is the place where his family lived for 40 years, and they perfected it to make it the home of their dreams.  
Salman Khan Farmhouse In Panvel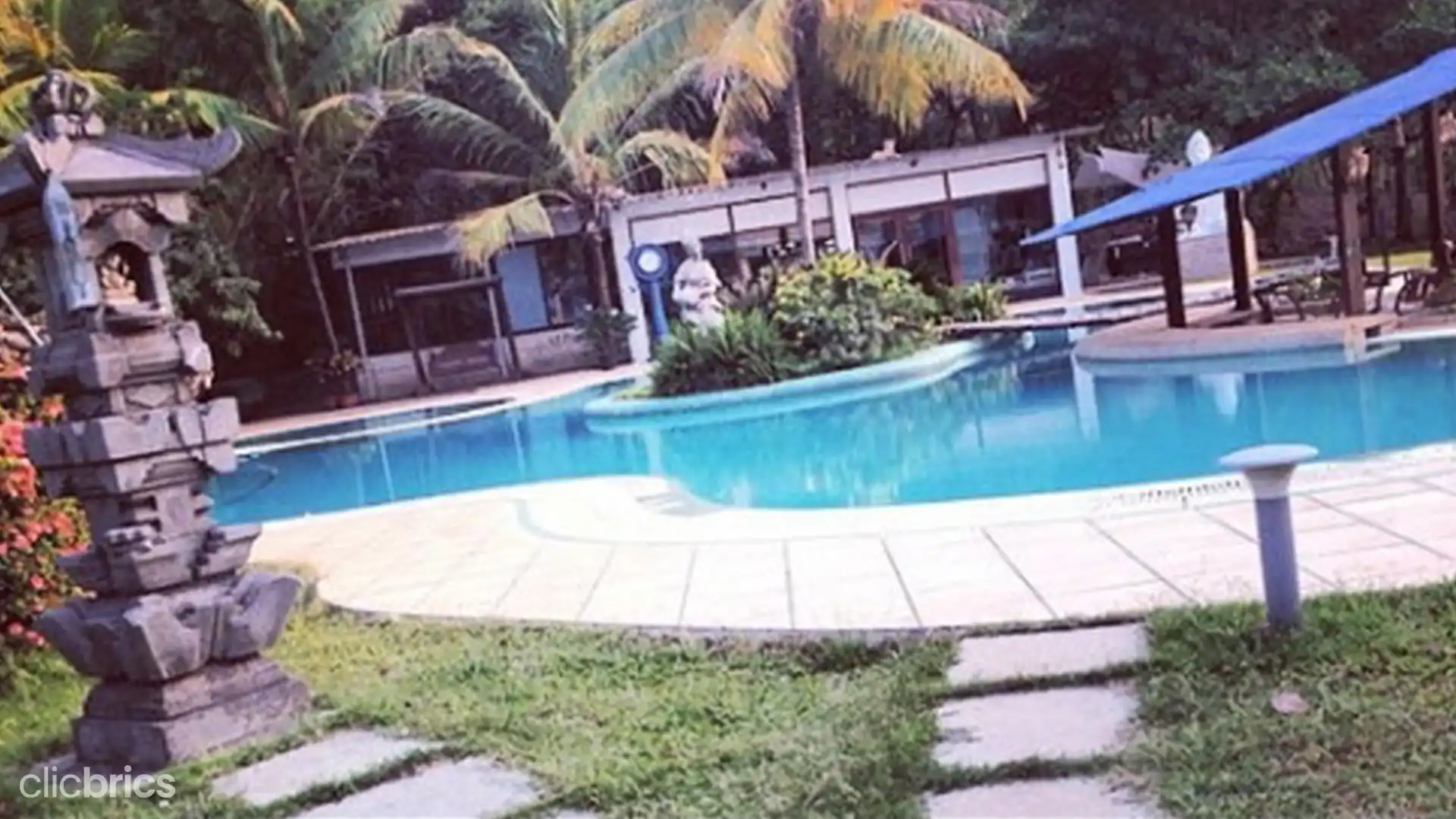 Source: India Forums
Apart from Salman Khan's home in Galaxy Apartments, he also owns a Farmhouse in Panvel. The farm is named after his sister, Arpita, and is called Arpita farms. It is known to host some of the best Bollywood parties. The farmhouse has three bungalows, a gymnasium, five horses, one swimming pool, and an art room. The actor loves his farmhouse and spent a lot of time during the lockdown there. 
Salman Khan's farmhouse's estimated value is almost INR 150 crore. As Salman Khan is a fit person, he has a well-equipped gymnasium at his place, too. 
Also Read: Inside Pathan Starrer, Deepika Padukone's House In Mumbai: Check Photos
Salman Khan's Properties
Apart from these two homes, Salman has invested in various other properties. Salman Khan recently bought an apartment in Sagar Resham which is close to Bandra Bandstand. He has also invested money in a massive triplex property. The apartment's structure starts from the 11th floor. 
Salman Khan's properties also include apartments that are located at Carter Road, Sterling Seaface property in Worli, and an Apartment based in Dubai's Burj Pacific. As per various media reports, his parents purchased a new house in 2011 for INR 14.4 crores. This house encompasses Belle Vue & Belle Mar cottage that is arising out of Charlotte Mary Pereira. The family has drawn out a layout in the form of her G+5 structure where the ground floor will have an entrance lobby, a family room, and along with a pantry. The upper apartment would be a 2 BHK apartment. There will be two basements along with a parking space. It can incorporate up to 15 vehicles and has an open terrace. 
Salman Khan has also invested in a 100-acre property that is located in Gorai. It is located on the beachside and is a 5 BHK that has amenities like a movie theatre, swimming pool, gymnasium, and a zone for dirt bikes. The cost of the property is close to INR 100 crores. 
We hope you had fun reading about Salman Khan's house in Bandra. Stay on our page for more such real estate content related to celebrities!