Your garden is looking dull, so why not work on it by following our cool edging ideas? Stone, concrete, brick, wood, tiles, and metal are a few types of materials we highly suggest in landscaping. By edging makeover, we mean the style of separating two distinct areas and the way of doing it depends a lot on the garden size. Make it a fun weekend project and enhance the appeal of your entire home.
1. Set An Earthy Tone For Your Garden With River Rocks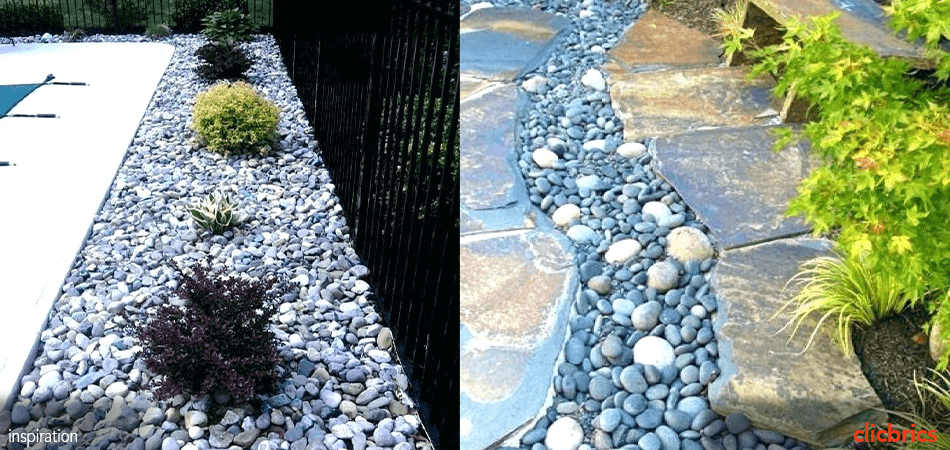 To those who have their residence in the mountains, a river is not far away. Grab all sorts of river rocks and fill them in your garden. For people who do not have access to a river can purchase them from the shop at a reasonable price. The best part about them is their lifelong durability and minimal maintenance. Use them for filling spaces around plants, and create pathways with the smooth ones.
Also Read: Eco Gardening Tips
2. Stone Bricks Create A Fine Edge Around Your Garden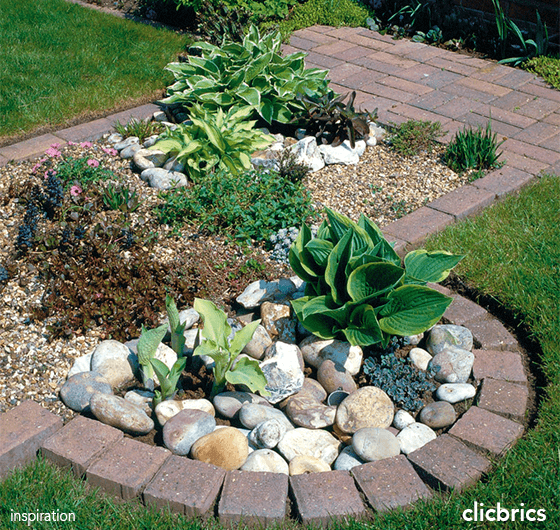 Make smart borders with stone bricks in your garden. As a weather-resistant material, stone bricks provide a combo of the timeless and traditional look. Placing them one by one above the bed of sand can prevent unevenness. You can create fence border and low height retaining wall to protect flower beds. Still left with a good amount of stone bricks? Use them in creating a fine garden bench.
Also Read: Medical Plants At Home
3. Wooden Edges Will Instantly Give A Warm Look To Your Garden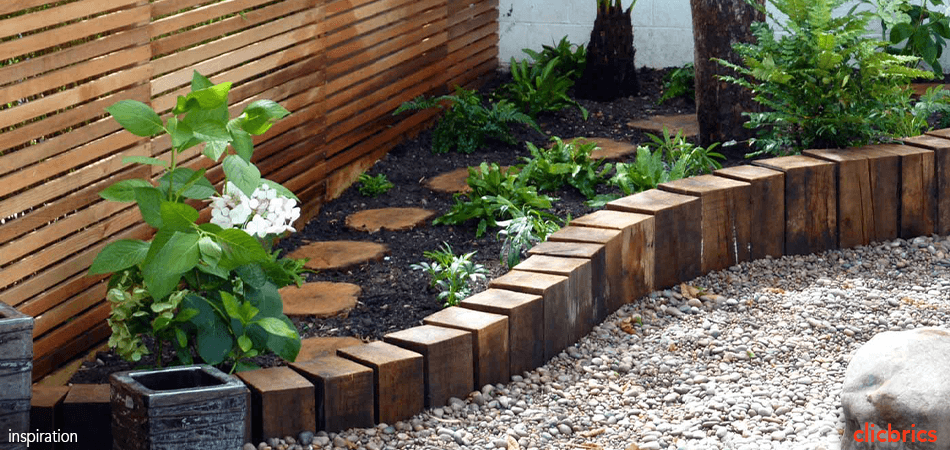 Wooden edging can be beautifully done by trying forms like horizontal planks, short vertical planks, railroad sleepers, bamboo sticks, wooden walls, and more. The pressure-treated pine is one of the long-lasting and rot-resistant woods you can choose for your garden. Creating a miniature fence with wood can amazingly guard your flowers and plants against damage and accidental touch from the kids.
4. Elegant And Strong Edging Of Your Garden With Metals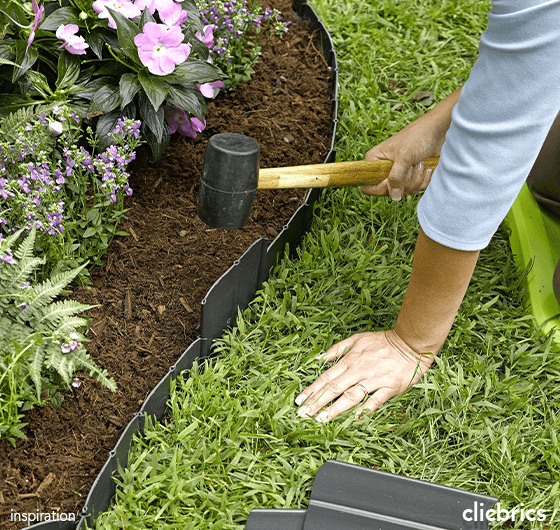 Metal edging is beneficial when you are in need to separate pathways and garden beds using little space. It can withstand extreme weather conditions like excessive rainfall. Steel and heavy gauge aluminium are the best metal choices for edging. Both offer a refined look by almost disappearing as an edge against the grass and garden bed. Metals are easy to shape and suit various garden styles.
Also Read: Balcony Garden Ideas