The more busy we are, the more we feel to spend some time in peace and tranquillity. An exotic holiday destination is a good idea, but you can't take a break every week! This is where the meditation room comes in. Wouldn't it be wonderful to have a space in your home that's devoted to meditation? Here are 5 ways to create.
Light And Bright Space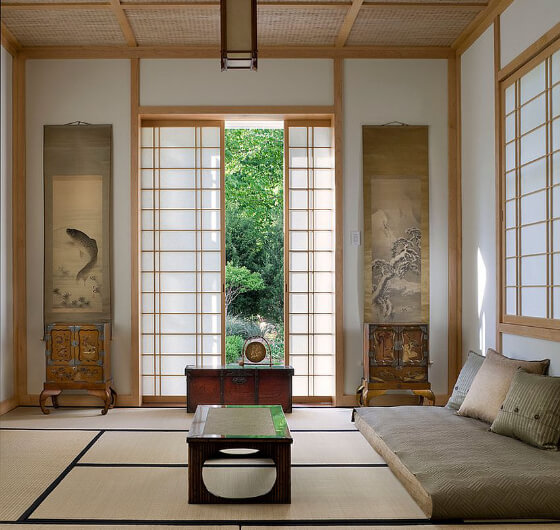 Choose a space in your home that makes you feel good. Pay attention to the lighting. A room in a house that has an ample amount of natural light will instantly enhance your mood. Also, a room that has a sunset view would be a great way to begin meditation.
Also Read: Cupboard Design
Make Your Meditation Space Outdoors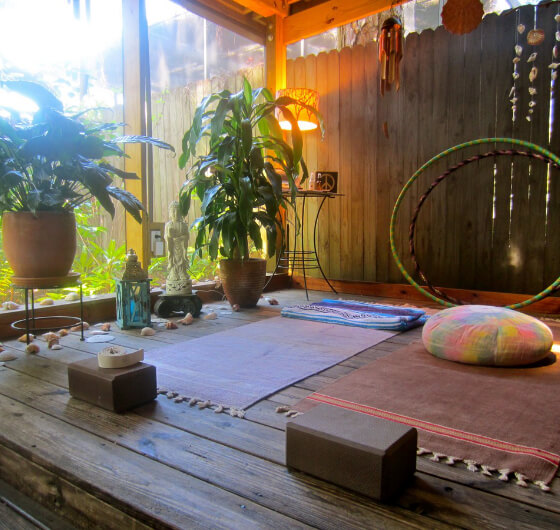 If you cannot find a 'space' that is not light and bright, consider an outdoor space. This may be your patio, floral garden, or even your deck. You need a space that allows you to relax your mind and your soul, without being distracting.
Minimal Decor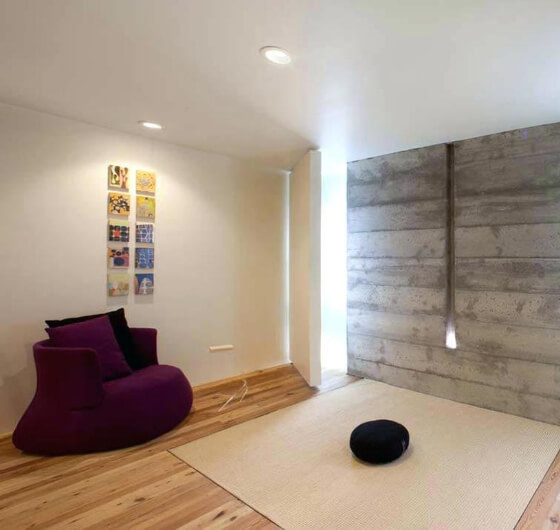 When it comes to creating your own meditation space, incorporate minimal décor like simple cushions, a small stool, and a textured area rug, and yes, you're ready to meditate in your own space.
Choose Soft Colors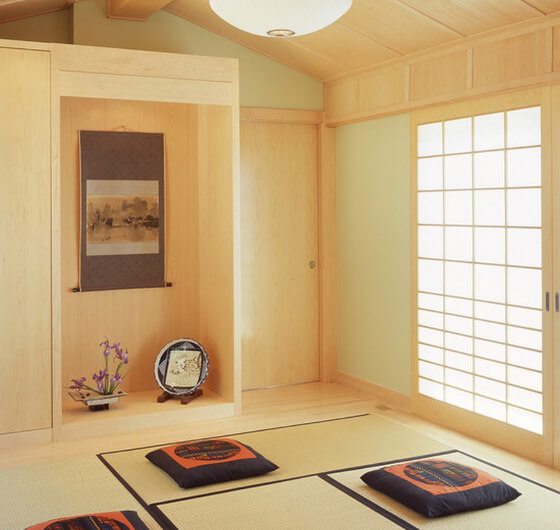 Even though your eyes will be closed while meditation, it's important to get comfortable in the meditation space as soon as you sit down. Choose soft colors because there's something that is oh-so-soothing.
Add a Personal Touch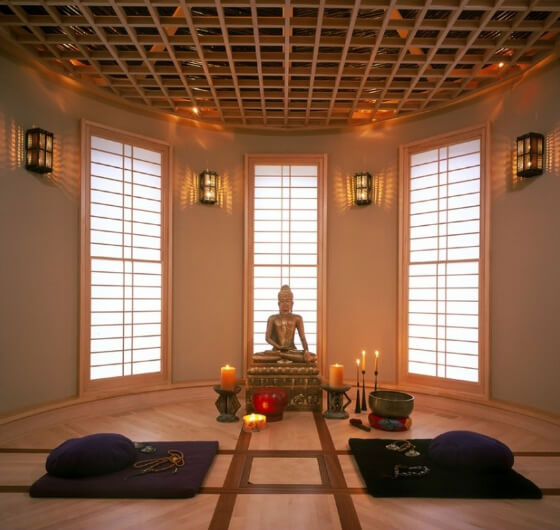 When creating your own meditation space, you definitely want to add some of your own personal touches. This can be any items that particularly relax your mind and soothes your body like bells, chimes, a statue of Buddha, crystals, beads, and artwork.
Also Read: Home Design Tips