One name in the Indian fashion industry that has revived and rebranded sarees and suits as the country's high fashion is unquestionably Sabyasachi Mukherjee. From designing costumes for several Bollywood films to being the first choice of any celebrity bride for lehengas and sarees, we all have seen a lot of his work and creativity in public.
1. Sabyasachi Mukherjee's artistic mansion in Alipore, Kolkata is an ideal dream home for art lovers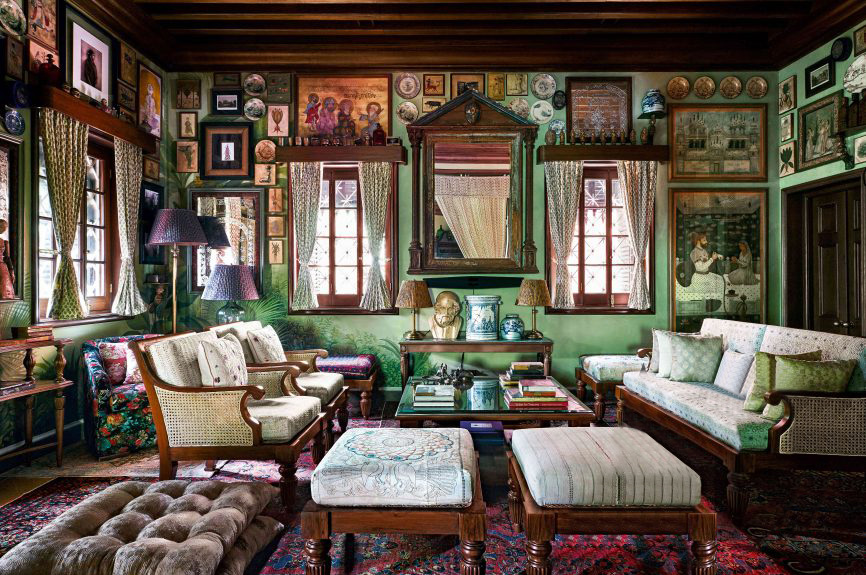 We are precisely going to share about the ace designer's life by giving you all a thoughtful tour of his home. He believes that the Kolkata residence is an attempt to mark the golden period of his life. The presence of Dutch colonial pottery, French pottery, Bengal art, and so much Indianness will make one feel that his house is an artistic mish-mash of everything.
Also Read: Home Design Tips
2. Everything is so decorated and well-versed in the designer's mansion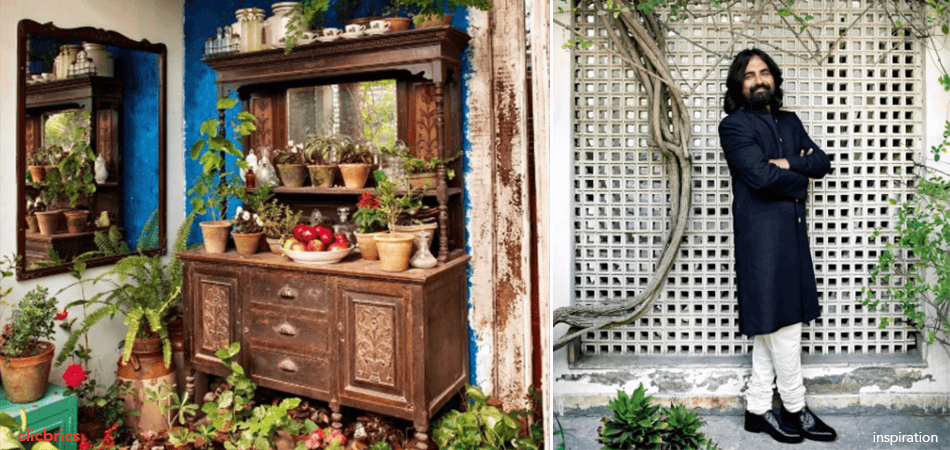 Besides instructing the workers in decoration, the designer has given his undivided attention and time by individually washing and layering the mansion walls. He has applied his signature way of working with layering in the fashion world in painting the walls as well. Using paint colors like rose pink, turquoise, and moss green has resulted in the right shade of vintage jade green.
3. What do the vibrant interiors of Sabyasachi Mukherjee's mansion in Kolkata consist of? Take a look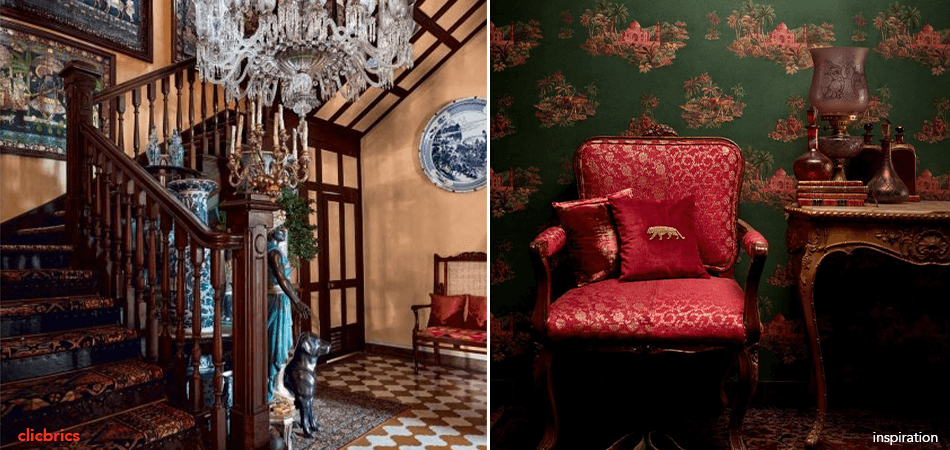 The mansion is no less than a heritage property because of the artworks from various national and foreign cultures. These artworks are kept in the company of paintings and stunning chandeliers. Flooring with marble and wooden floors, dreamy high ceilings, rustic rugs, and huge seating areas built with concepts showcases the life of Sabyasachi as Maharaja.
4. Sabyasachi's mansion gives a feeling similar to his heavily embellished costumes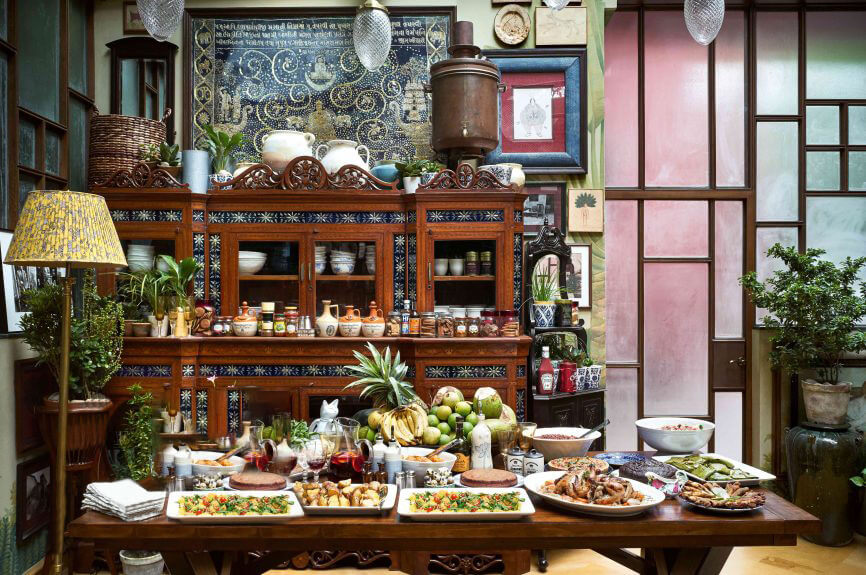 A lot of indoor plants are placed in the kitchen cum breakfast room. It is furnished with a crockery cabinet, a variety of pottery, and a table from Pottery Barn, and everything is beautiful. The garden area is believed to be housing around 4,000 plants along with different types of trees.
Also Read: Simple Kitchen Design Ideas