While you are all set for your Diwali celebration with dresses, lighting, sweets, and the entire home decoration, diyas are often left dull. Ditch placing of diyas with a single look. Add a pinch of creativity to your diya decor. See how every corner of your home will spread a fresh illuminating vibe. Our pocket-friendly tips can brighten any given space of your home like no other.



1. Diyas with the design of your choice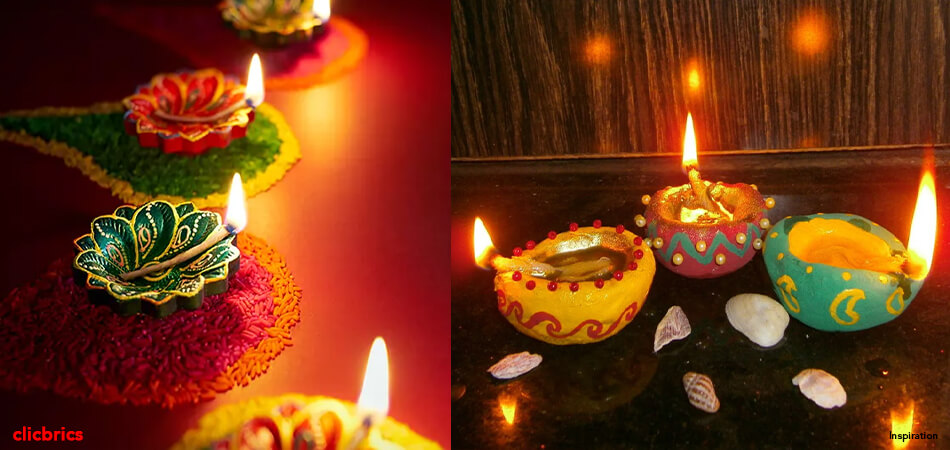 Shops in every market at present are stocked with diyas. The maximum usage of these traditional oil lamps of our country is seen during the festival of lights. Before you finalise your diya purchase, explore a few shops. You will be amazed to see how far the artists have gone in diya design. They are pocket-friendly with great looks. Let your balcony be a beautiful sight with these diyas.



2. Matchmaking diyas with rangoli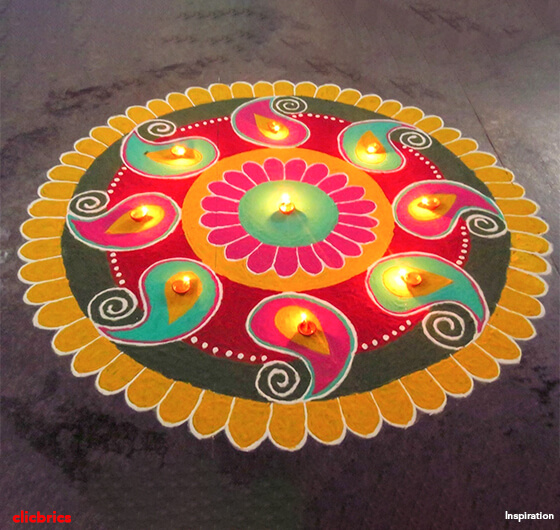 When you have a handful of basic clay diyas, the best you can do is match them with a rangoli. By doing so, you will push the creative boundaries of both elements. The beautiful handmade rangoli will get the right amount of light, and plain clay diyas will instantly look colourful. Let's get started with this idea.



3. Diyas look better and happier with flowers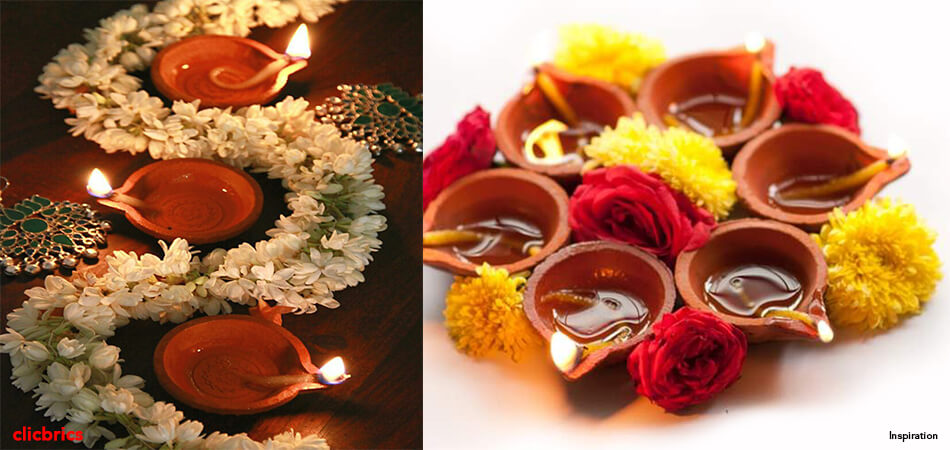 Besides rangoli, are you seeking for more ideas to decorate your empty floors? Then, it's time to give a floral twist to your diyas. We have got two easy-to-do ideas. One, use flower garlands to wrap the diyas. Two, get an assortment of flowers and fill the spaces in between the diyas. Refer to the image while trying this creativity. You can also try it in other empty flat space of your home.



4. Ward off negative energies with the powerful Om and Swastika symbols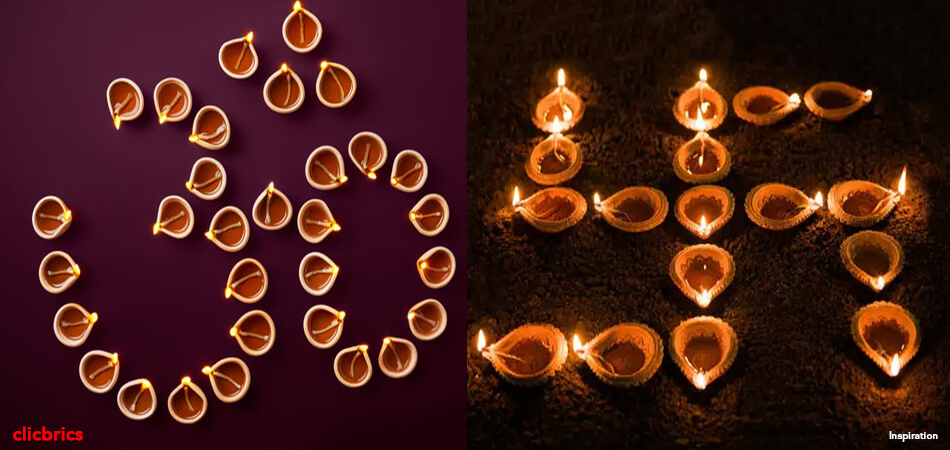 As per Hinduism, Om is a symbol and sound of life and the entire universe. Swastika brings good fortune. When celebrating an important festival like Diwali from the same religion, why not use these powerful symbols? Arrange the diyas and form bright and pleasant Om and Swastika. Let this religious combo of symbols ward off all the negative energies from your home and lives. Attract happiness!