Table of Content:
India is a mystical land that had drawn the world's attention way before Alexander the Great attempted to conquer it. The country has everything, from rivers and mountains to unending species of flora and fauna. Currently, the country is partitioned into 29 states, each with its own style, culture, and perks of living. If you are looking for the cheapest city in India where you can settle down with your family, retire, or look for jobs, we've prepared a blog for that! 
Suggested Read: How You Can Avoid Overpaying in a Real Estate Investment
Cheapest Cities in India 2023: Work, Live On Your Budget
1. Thiruvananthapuram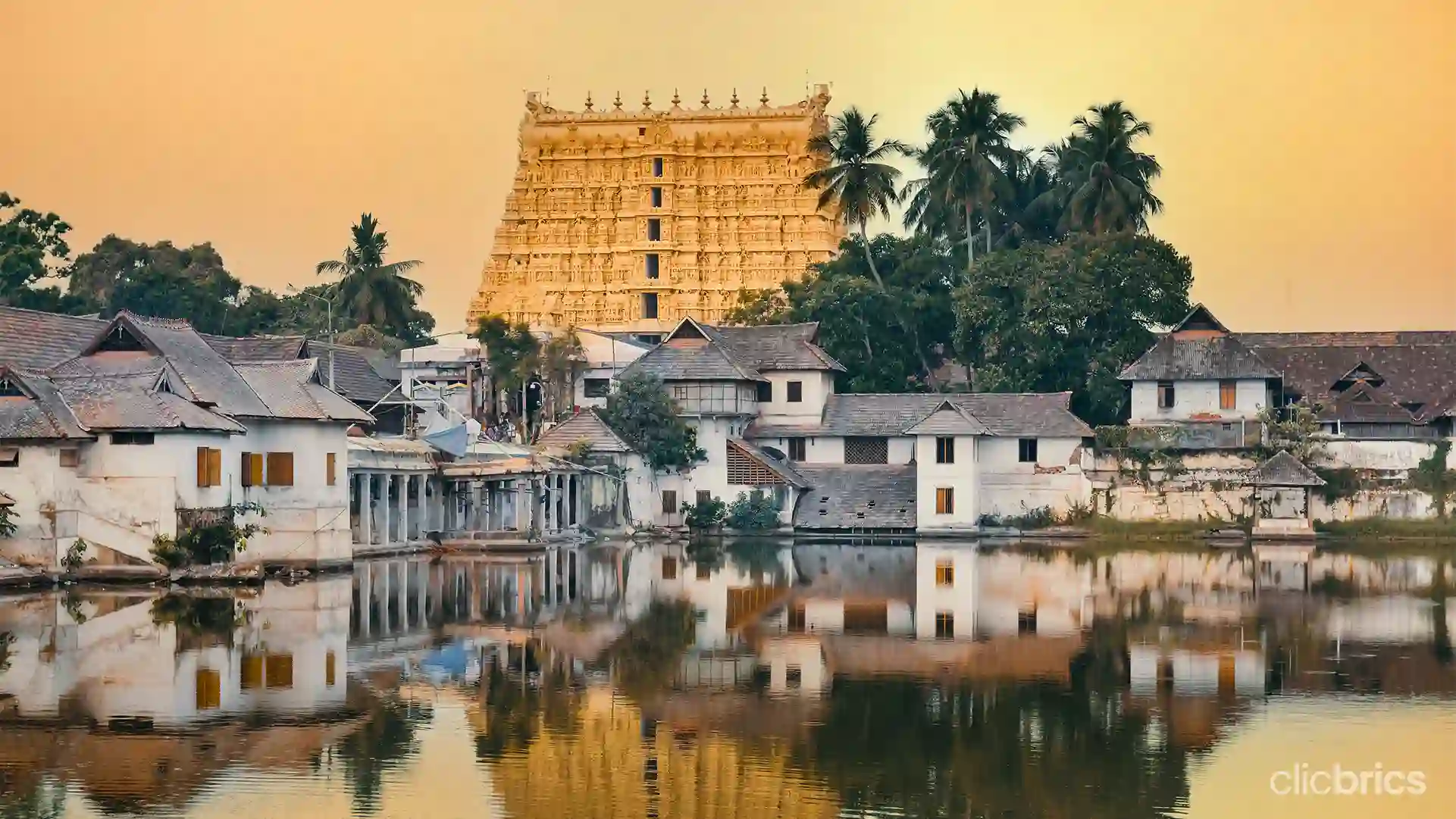 The first cheapest city in India to live in is Thiruvananthapuram. The capital of the godly state of Kerala has a low cost of living, which makes it perfect for anyone who wishes to retire and live a peaceful life. The major IT hub makes it the right choice to move in search of career opportunities. If you're planning on shifting there and wonder if it's the correct and cheapest place to live in India, then we assure you that it truly is. 
Thiruvananthapuram as the cheapest city in India, offers a good quality life, good school choices, a short commute, and social interaction. The city is built on hills and has picturesque views of the Western Ghats and the Arabian Sea, making your day completely blissful. 
Also Read: Kerala Registration Portal: Steps to Use Online Property Related Services in India
2. Nagpur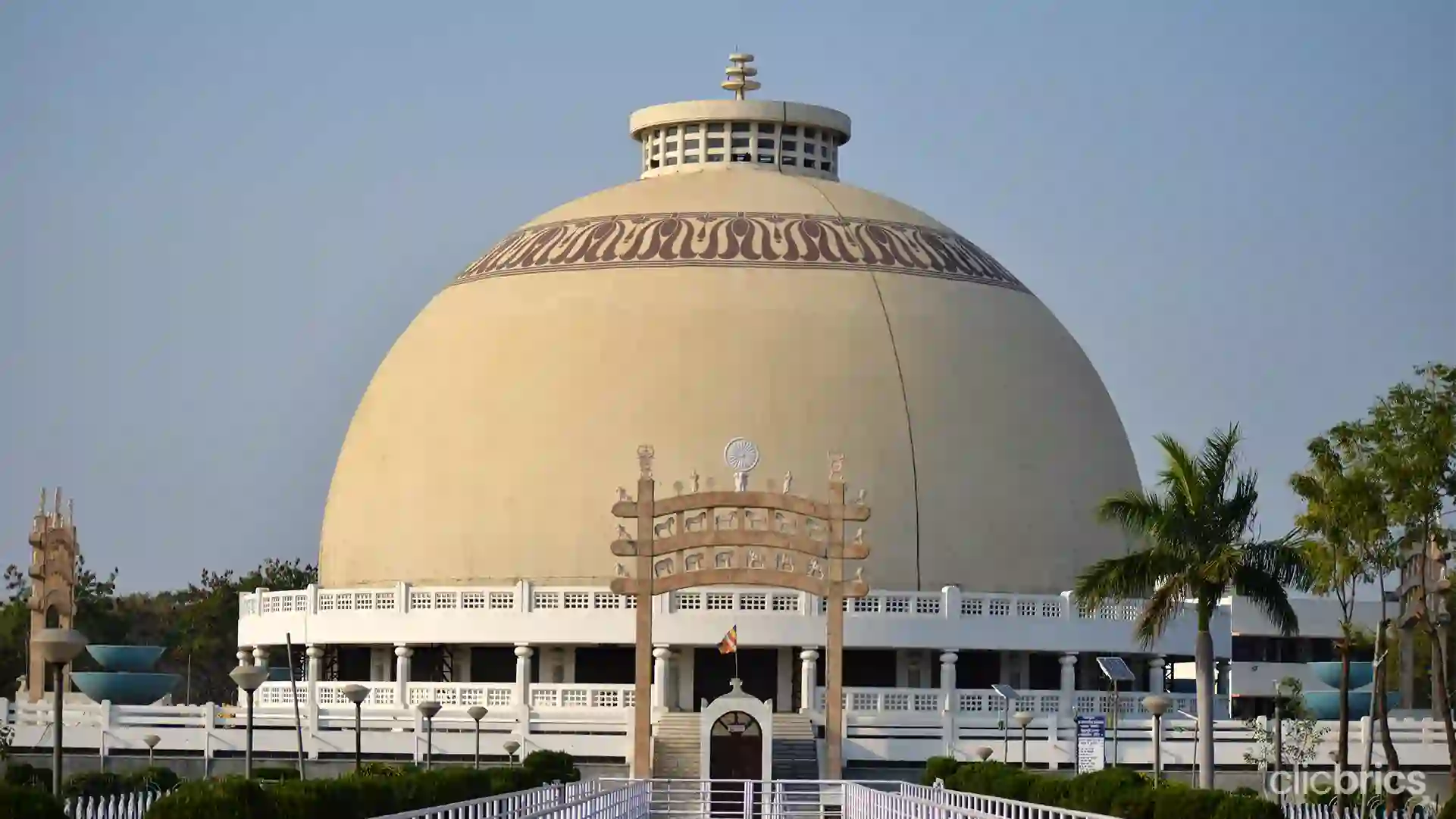 The developing Maharashtrian city has grown significantly over the past few years. Nagpur is one of the top ten cheapest cities in India to live in, with international airports and rail connections to every Indian state capital. If you're looking for the cheapest city in India for retirement purposes, health institutions are the factor that you cannot miss.
Luckily, Nagpur offers good health facilities to its citizens. The cost of real estate is cheaper than in other similar cities making it a budget-friendly city.  
Also Read: Samruddhi Mahamarg- Mumbai Nagpur Expressway
3. Bangalore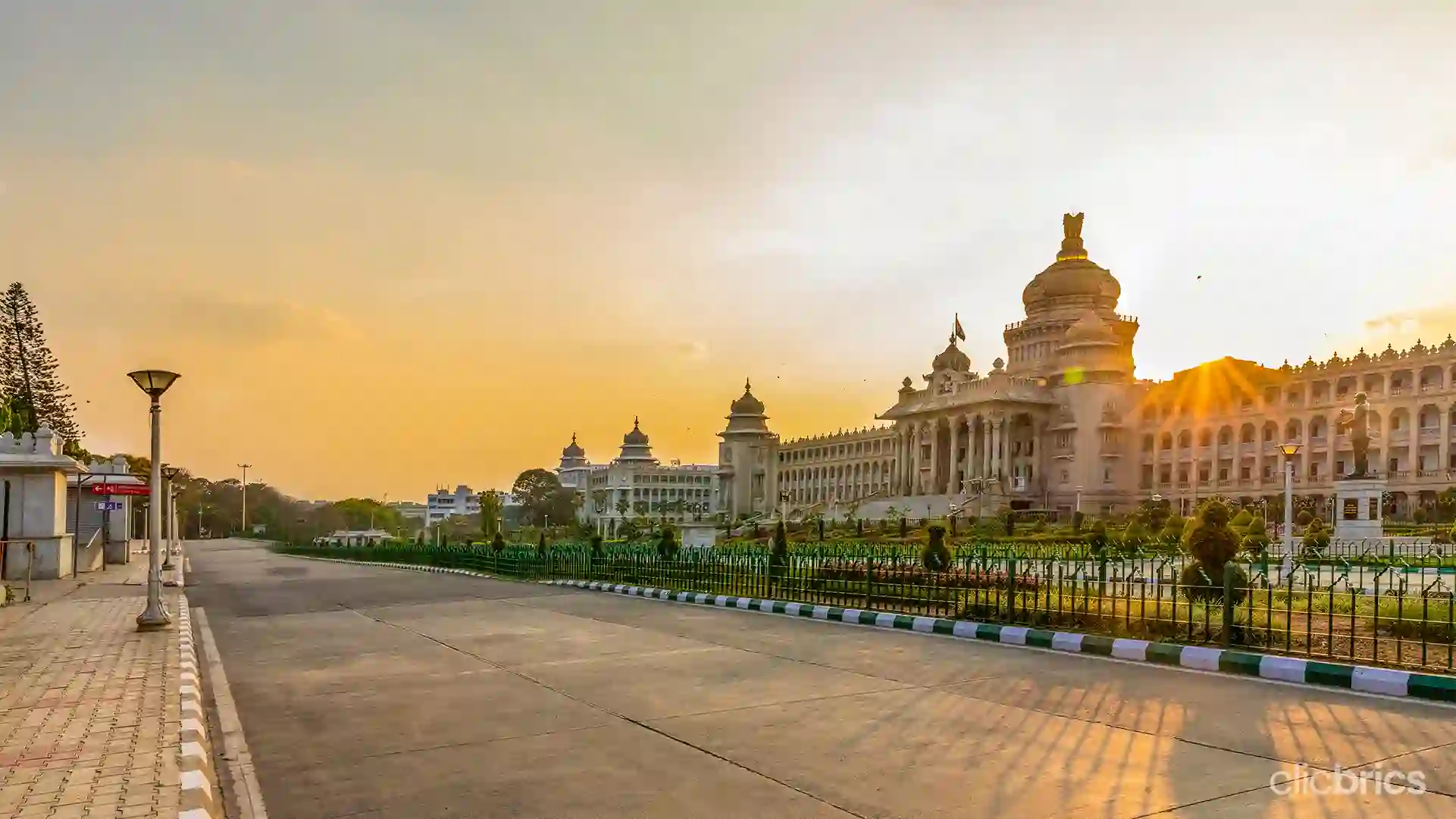 Another cheapest city in India is Bangalore, or Bengaluru, where most people move because of IT jobs. It is often called the "Silicon Valley of India" because it is home to many tech companies. The city experiences a cooler climate throughout the year. 
It is one of the cheapest cities in India, not only in terms of real estate but also food. The mouth-watering idly, dosa, and pesarattu will be sufficient to cover breakfast for under Rs 30. 
4. Hyderabad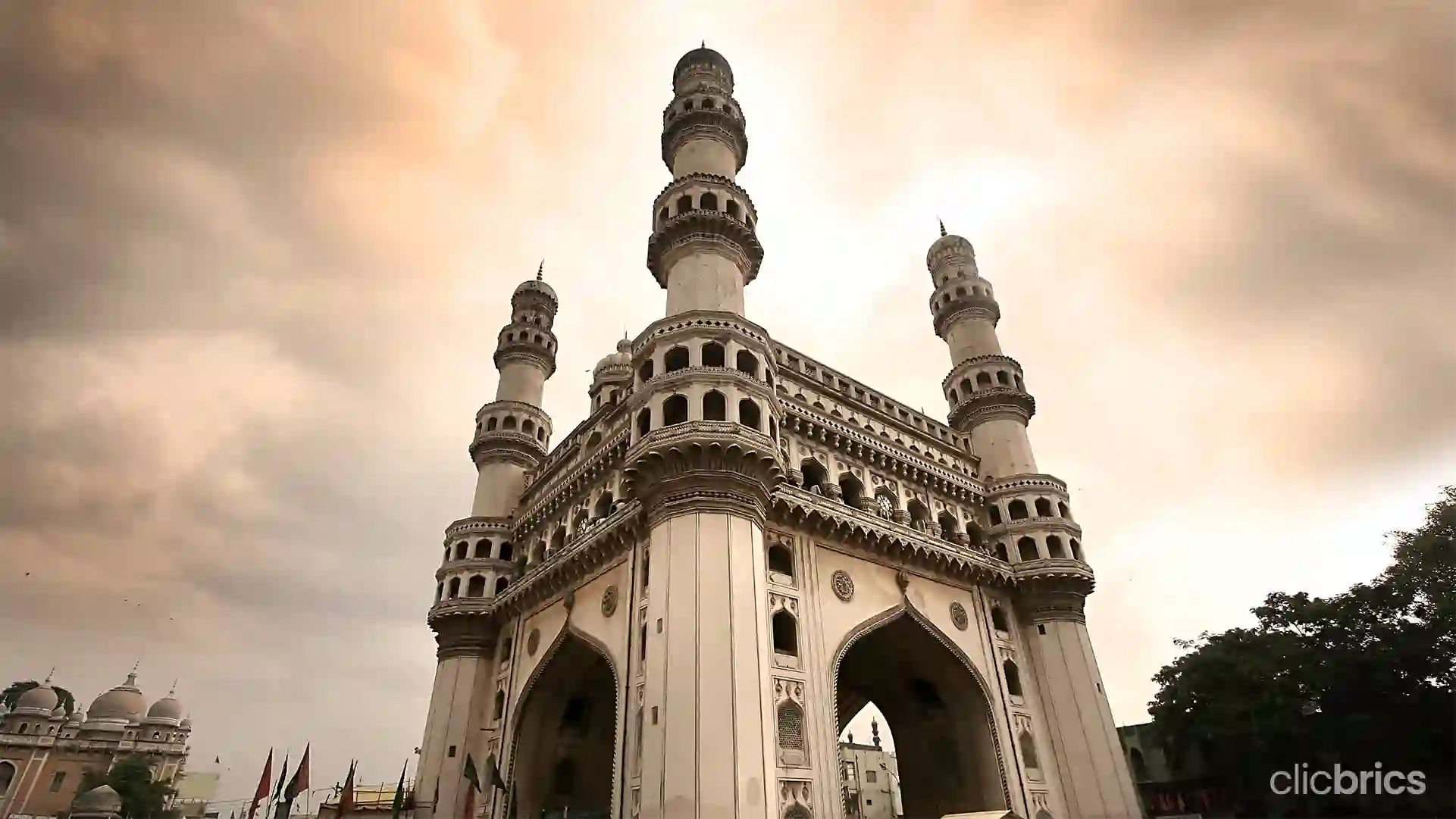 Undoubtedly, the City of Pearls can be claimed as the cheapest city in India. The IT hotspot of India provides affordable living, restaurants, and stores. Hyderabad has a low crime rate, and the weather is pleasant all year round, which is also a plus for people who wish to start their new lives in a new place. 
The city has a thriving tech scene with many new startups and MNCs that help the job market and boost the economy. 
5. Indore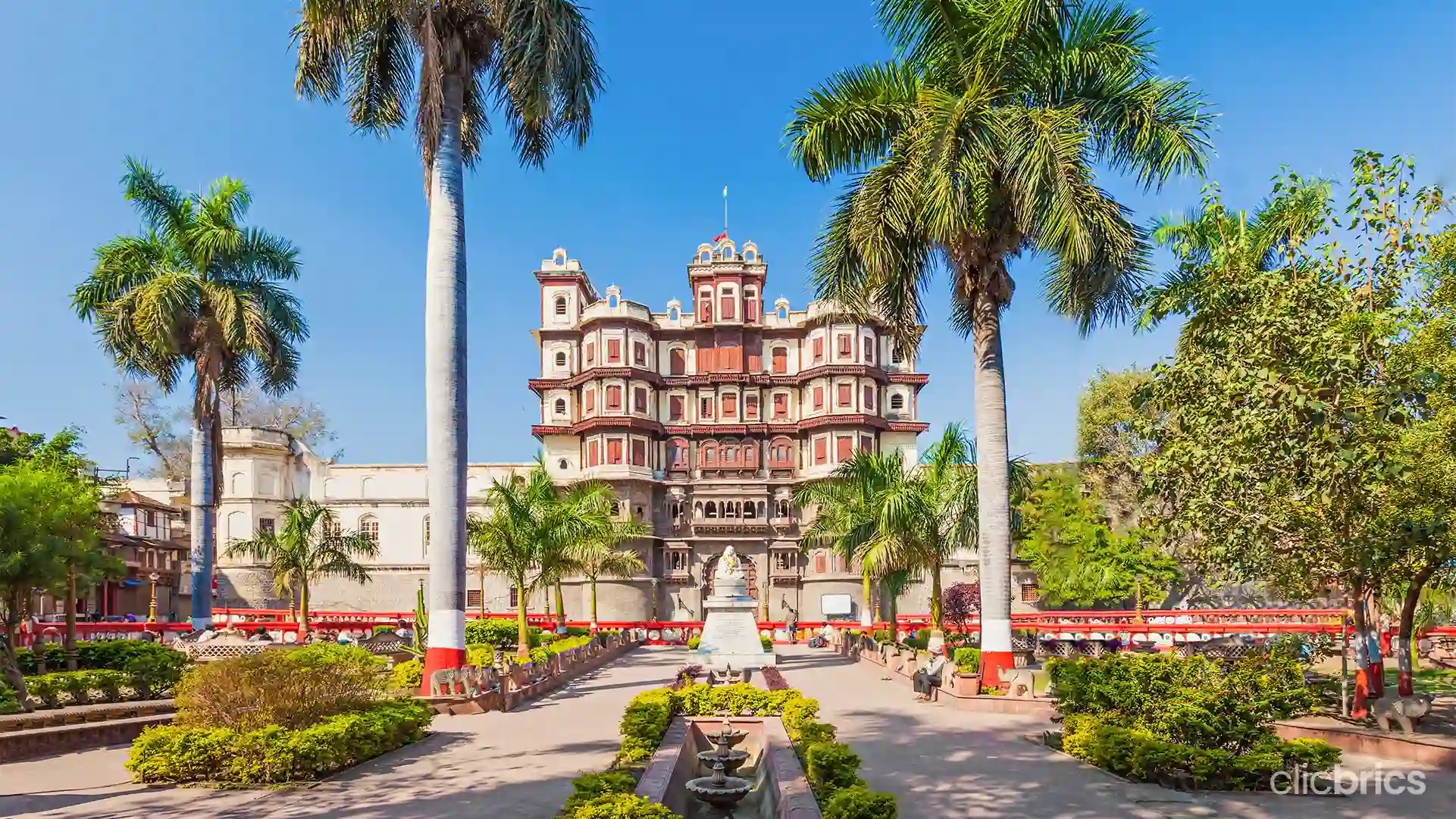 Indore is a haven for comfortable living because of its top-notch cleanliness, safety standards, diverse cultural scene, and culinary offerings. The city instantly gains favor as the cheapest city in India to live in 2023 because of its low cost of living, which grants you the best lifestyle. 
The metropolitan city offers cheap housing and affordable transportation that even a person with a tight budget can enjoy. 
6. Kolkata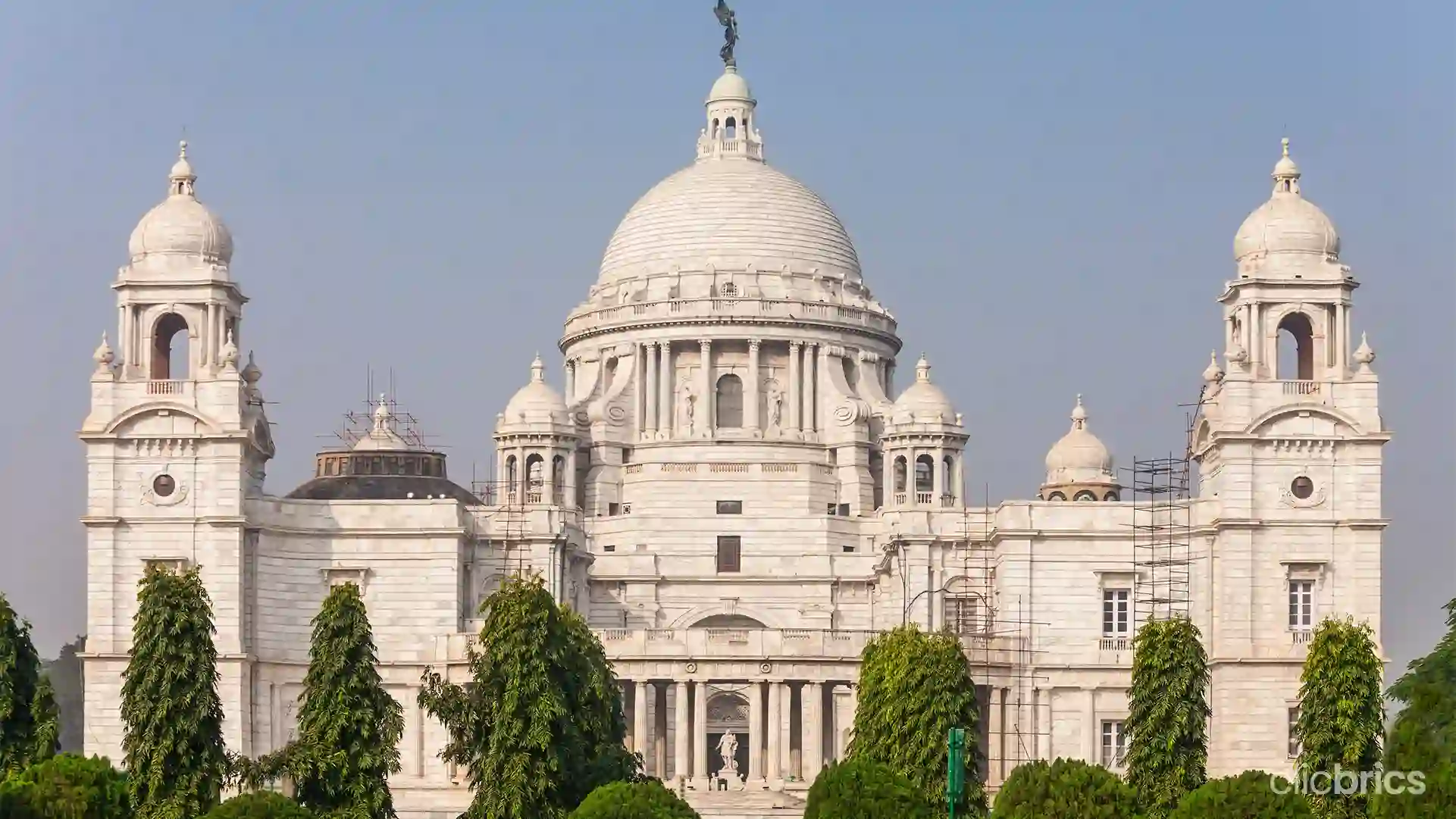 The city is also known as the "cultural capital of India." Kolkata is the ideal place to live for those seeking a high standard of living at a low cost. The delicious, budget-friendly street food, comfy clothes, and affordable housing make Kolkata the cheapest city to live in in India. The vibrancy inherent in its old-world charm of contentment contributes to its low cost of living.
Furthermore, transportation is never something to worry about because the trams operate seamlessly across the length and breadth at a super affordable cost. 
So, stating Kolkata is among the top 10 cheapest cities in India is undoubtedly the right move. 
7. Vadodara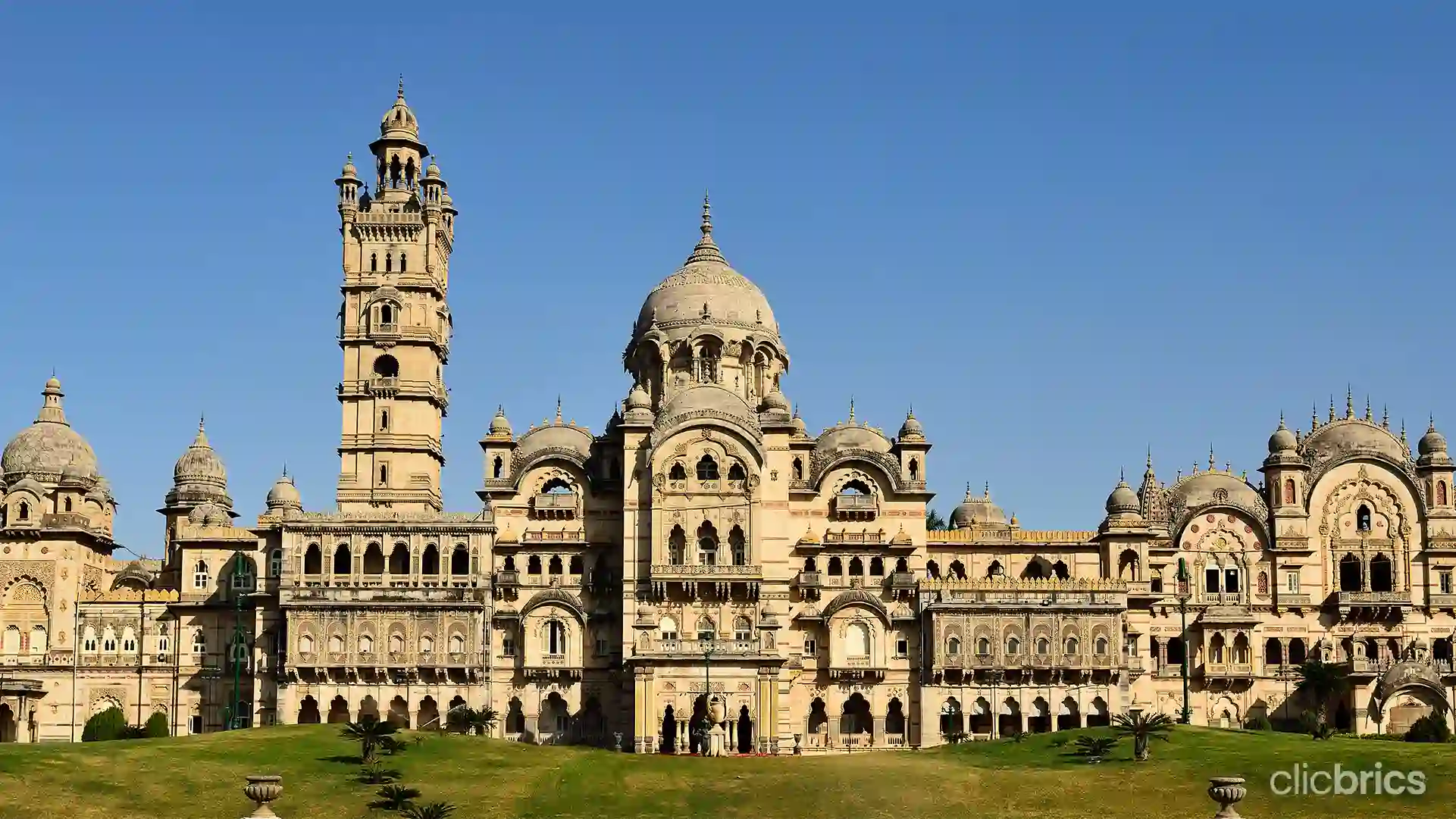 Vadodara is a city in Gujarat. The city is small and compact, and it provides a convenient way of life. The city is home to several large corporations, which helps keep the cost of living down. Moreover, Vadodara also has a low crime rate and is close to major metropolitan areas. 
It is also safe to say that Vadodara is not just the cheapest city in India to live in but also offers rich culture, history, and food. Anything you need here will not break the bank. 
8. Chandigarh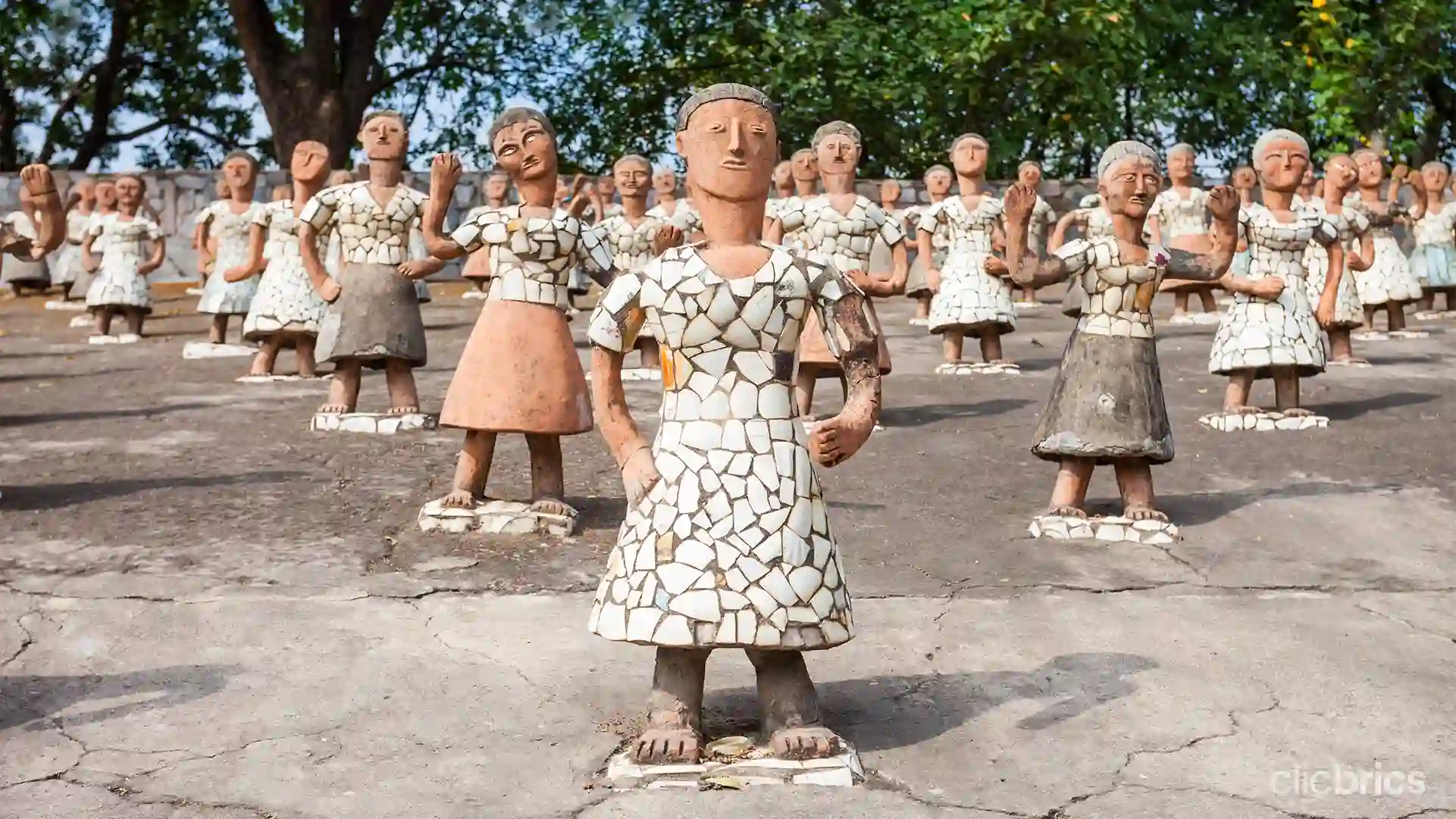 Chandigarh is a fantastic option for people looking for the cheapest city in India to live in post-retirement. Let us enlighten you on why it is that- the city has the most amazing weather throughout the year! Chandigarh has extremely less pollution as compared to other cheapest cities in India. 
The city offers admirable health and medical facilities and infrastructure facilities, and the rents are very affordable. So, in every way, Chandigarh is one of the cheapest cities in India where you can retire and live a peaceful life! 
9. Delhi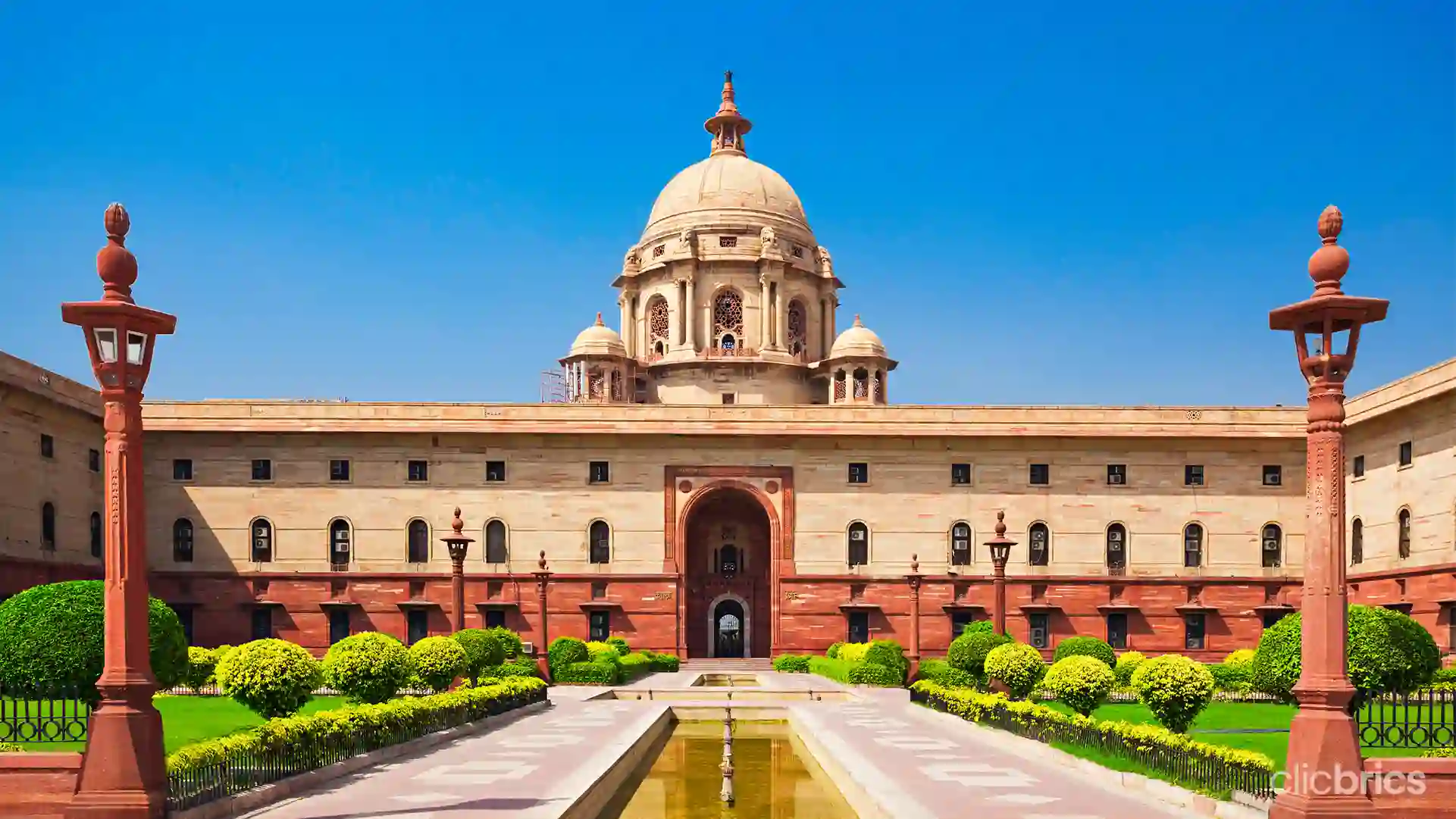 The capital of India is the ninth cheapest city in India to live in. Delhi is a city with everything from ultra-exclusive neighbourhoods to congested middle-class localities. If you're planning on shifting here in search of job opportunities or studies, the average cost of a PG hostel will start at Rs 3500, which is undoubtedly super affordable. 
And not to forget that the capital brims with delicious delicacies. You will enjoy mouth-watering foods from papri chaat, dahi bhalla to jalebi, kebabs, and whatnot! The maximum temperature that Delhi experiences in summer is around 40 °C, dipping to near zero in December and January. 
Also Read: DORIS DELHI: Property Registration Now Made Easy in Delhi 
10. Jaipur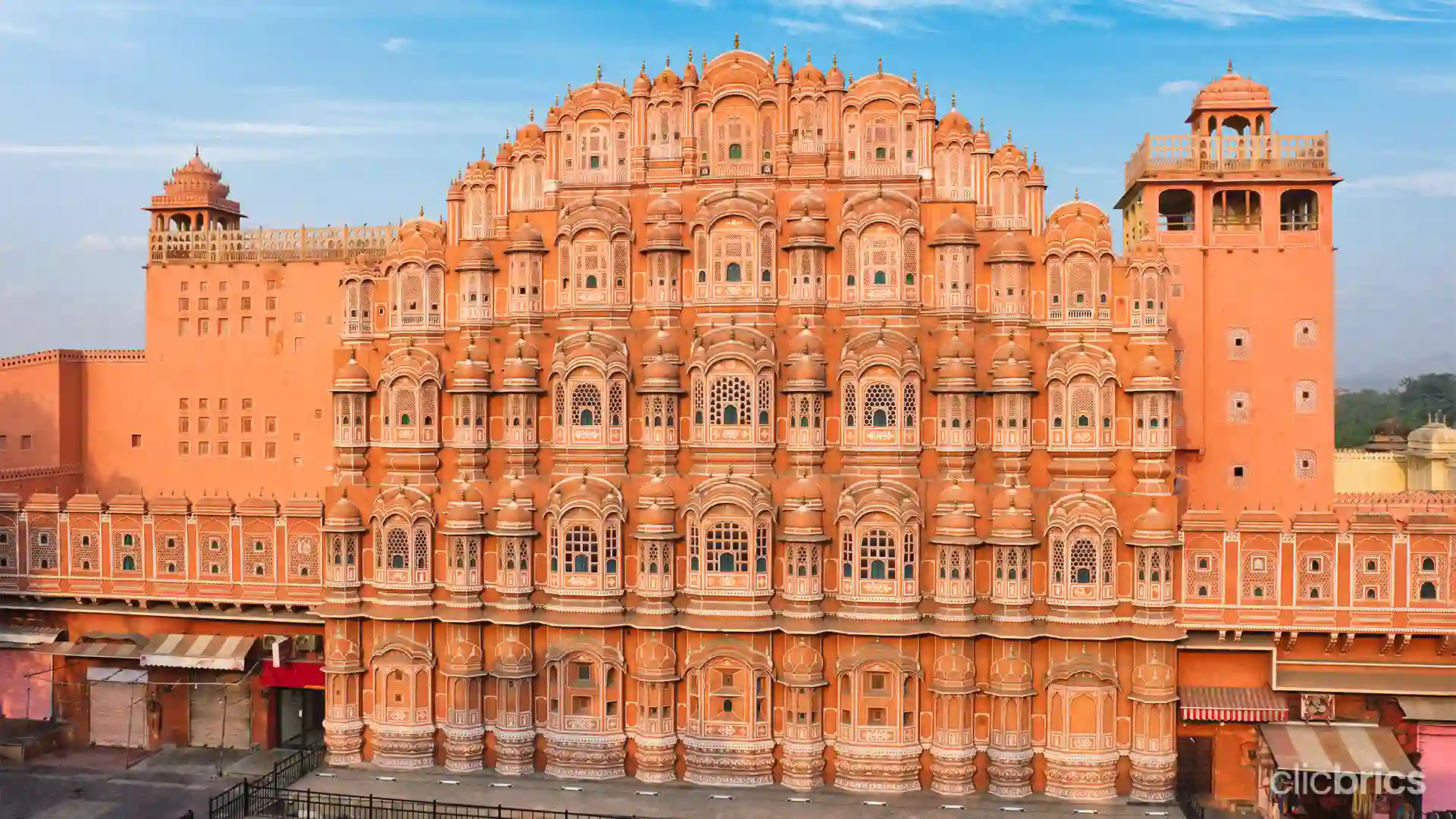 It comes as a surprise that the pink city of India is also the cheapest city in India. But it sure is! From its cost of living to its transportation options, Jaipur has a lot to offer budget-minded people. The capital of the royal state of Rajasthan is one of the favourite tourist destinations because of its rich heritage and culture. 
Conclusion
If you're pondering moving to the cheapest city in India, you will likely find the list above quite useful. We have deeply researched the cheapest cities in India and what perks one will enjoy. If you are considering relocating, you may want to consider one of the places mentioned above.
Also, in case you are looking to buy a property in 2023, do check out our free property valuation tool to
check the estimated property rates
and make an informed real estate investment in 2023.