Table of Content:
The property's market value acts as a guidance value to determine how much a property is truly worth. This helps make a profitable decision when buying and selling property and prevents overpaying.
We will share a story of a commoner that each one of you needs to read, understand and reflect upon. Today it was them, and tomorrow it could be you. So read on and save yourself from paying more than the property is worth.
"My spouse and I lived in Delhi earlier, but we shifted to Mumbai because of work. For the past ten months, we have been trying to buy an apartment in Mumbai. It was genuinely proving to be a challenge. We are working and have a good credit score; we even had a hefty down payment. But what happened was beyond imagination.
It was a perfect weekend—a Saturday. While we were having a cup of tea and enjoying the pleasant weather, our real estate agent called and informed us that he had an ideal home for us within our price range. We got excited and decided to pay a visit, but once we got there, the agent informed us that there was a specific clause that we had to sign and demanded twice our budget.
Despite liking the property, we were disheartened, went home, and again discussed it. I thought of asking for money from my parents because we were in awe of the property. I even talked to my mother about the same. Although we are in our mid-30s, my husband was uncomfortable with us taking a loan and borrowing more money from my parents. But we were running out of time, so we decided to buy it.
We got our cheque ready and were to meet with our agent on Thursday to hand over the cheque to him. While we were finally happy to be able to afford our dream home, my husband found something on the internet the night before. He came across a website named Clicbrics, India's online real estate platform.
The price mentioned for our property on Clicworth— a property evaluation tool on Clicbrics—turned out to be less than we expected. It was indeed in our budget, and we could easily save Rs 20-30 lacs. This signified that the broker overpriced the property we were interested in.
So, my husband called the agent, who started giving lame excuses, and since then, we couldn't get in touch with him. But we were glad we got our dream home within budget and saved from scams.
Like this couple, you can avoid overpaying for the property with Clicbrics, as it provides accurate estimated property value by evaluating previous transaction prices of your property as well as comparing similar properties in the area.
Why Clicbrics
Clicbrics is on a mission to power up Indian real estate with property price transparency. They combine real estate and technology expertise to create a new paradigm for India's online real estate marketplace. They give buyers the transparency with valuable property insights they need to make an informed investment.
What is Clicworth
Clicworth, a property valuation tool created by Clicbrics, provides users with an estimated market price for any property. The tool is based on a price-prediction AI model and provides customers an access to their home's estimated market value.
One needs information like property type, size, and floor to get an estimated market price of the interested property. Steps to check the value of a property

First, visit Clicbrics and click on Home Estimates at the top of the page. You'll be redirected to the Clicworth.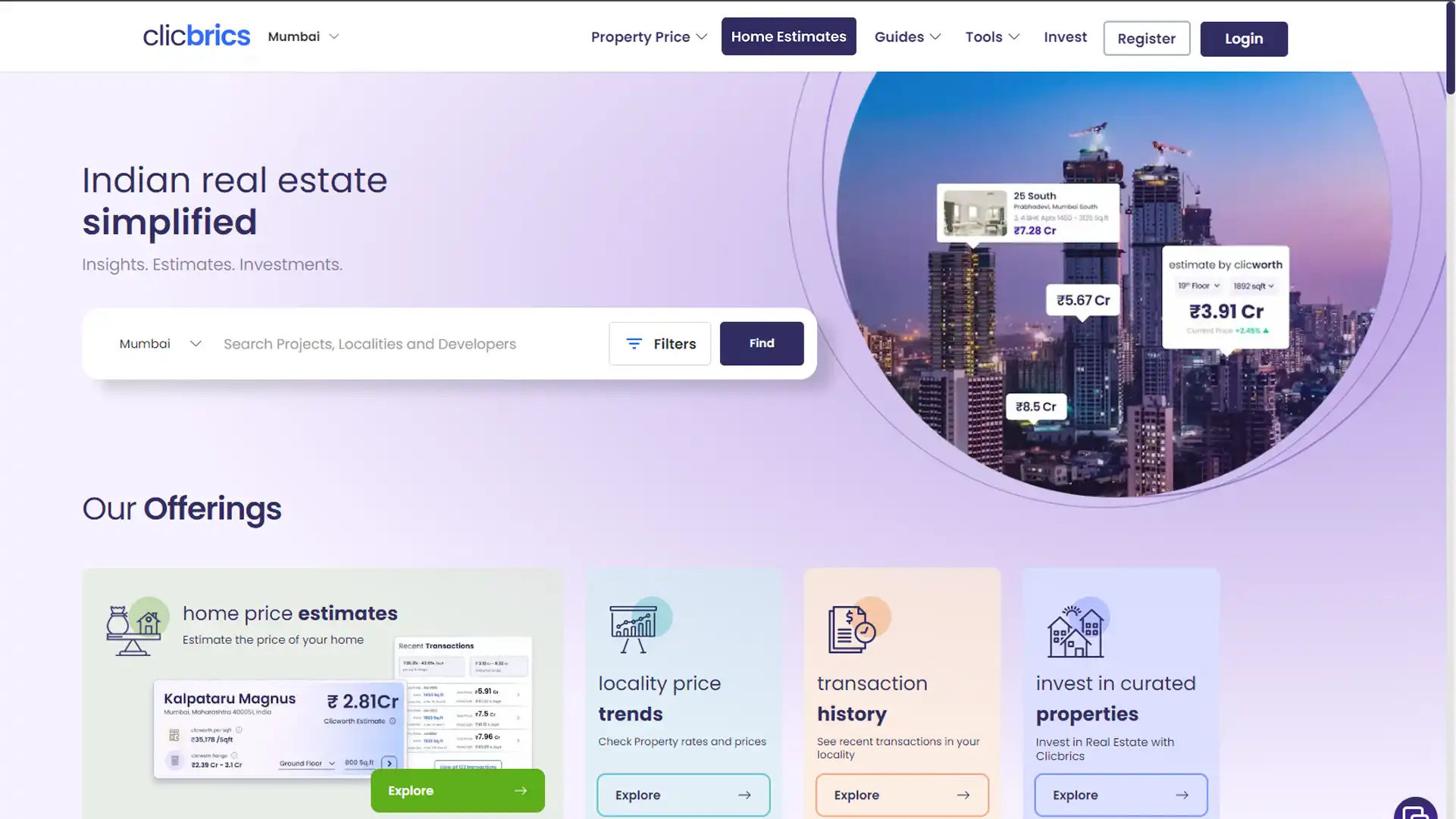 Step 1: Once you are on the page, enter the project, address, or locality.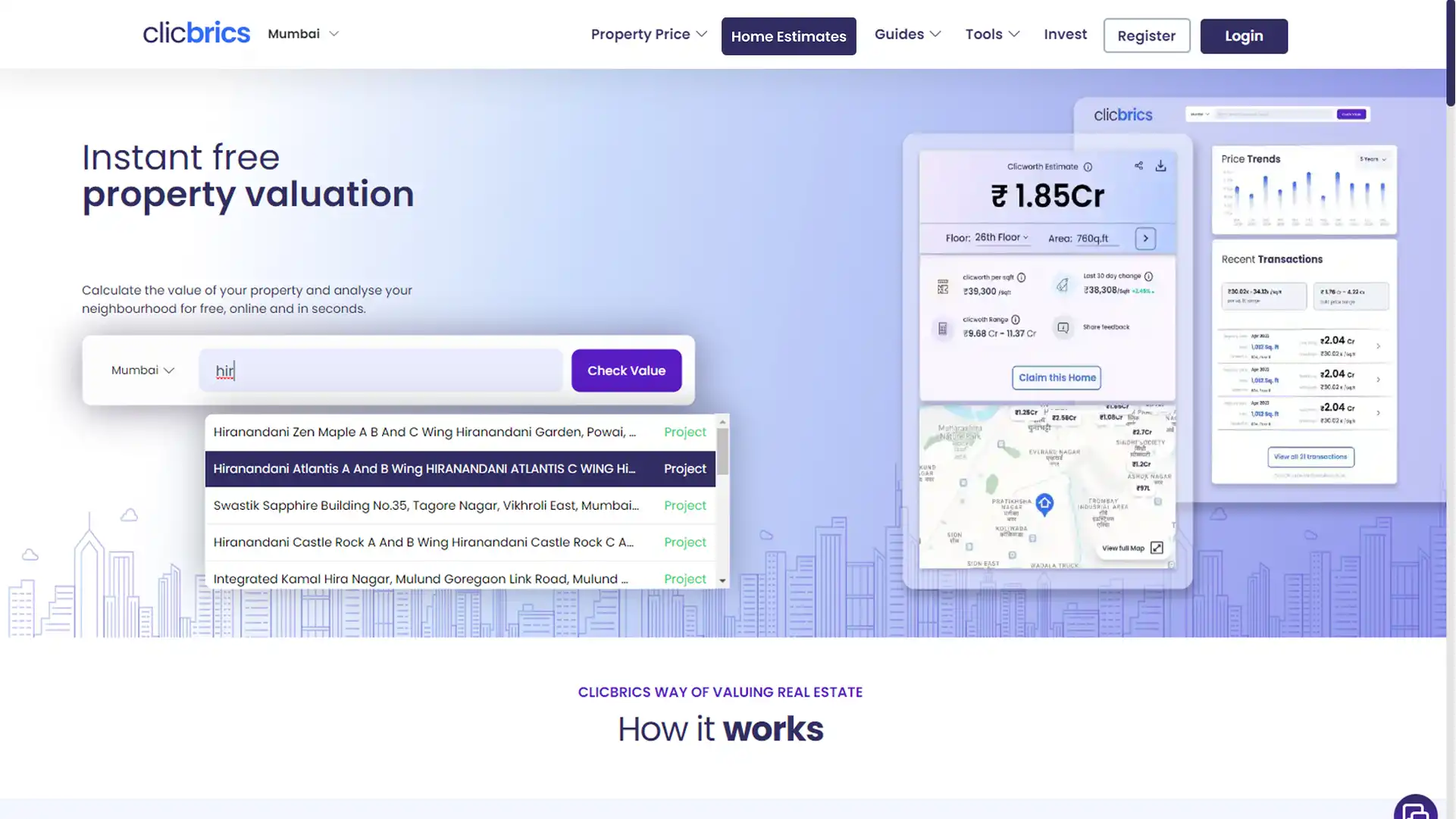 Step 2: Select the floor and mention its sq footage area.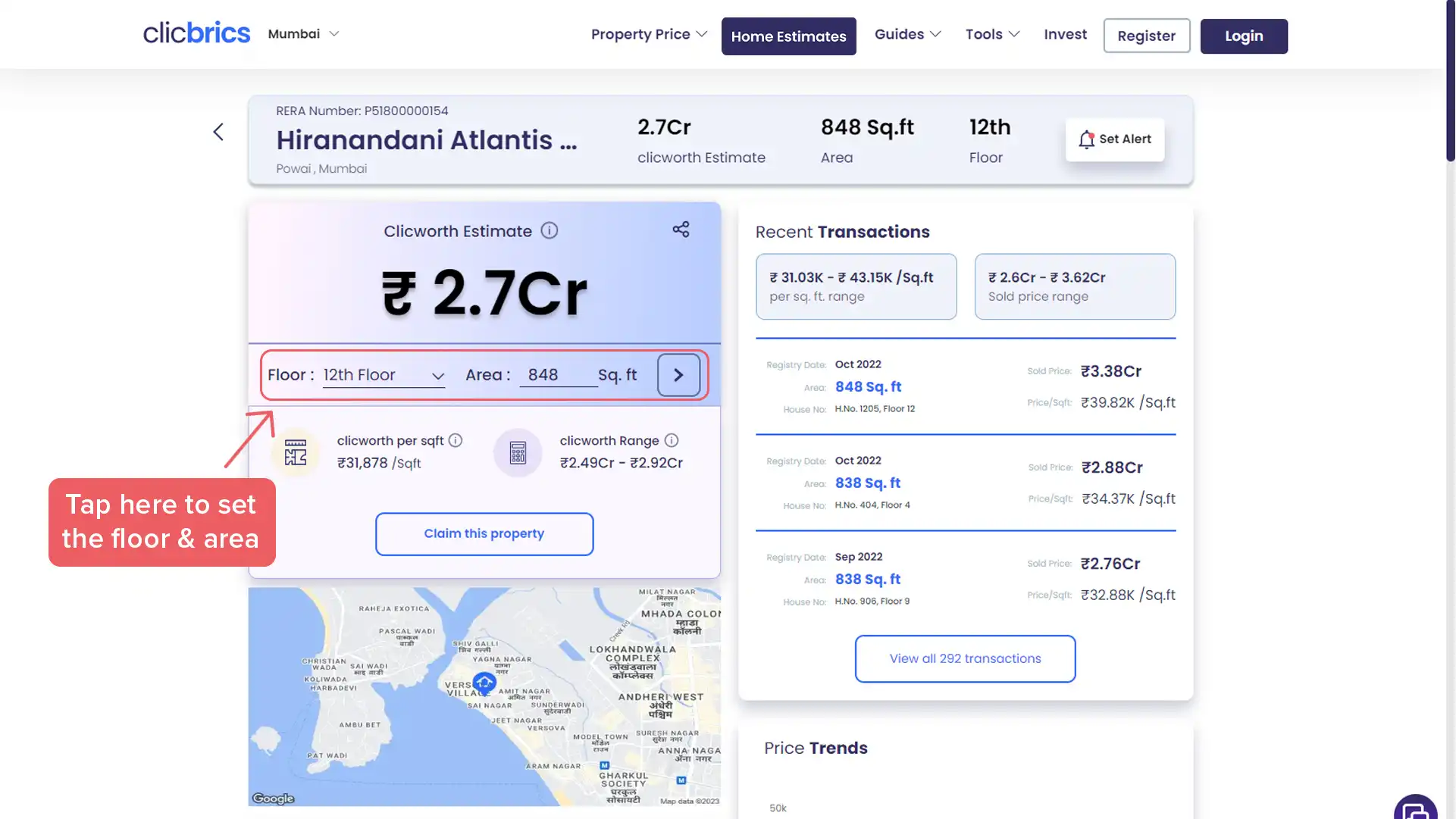 Step 3: You'll be able to check the estimated value of the property.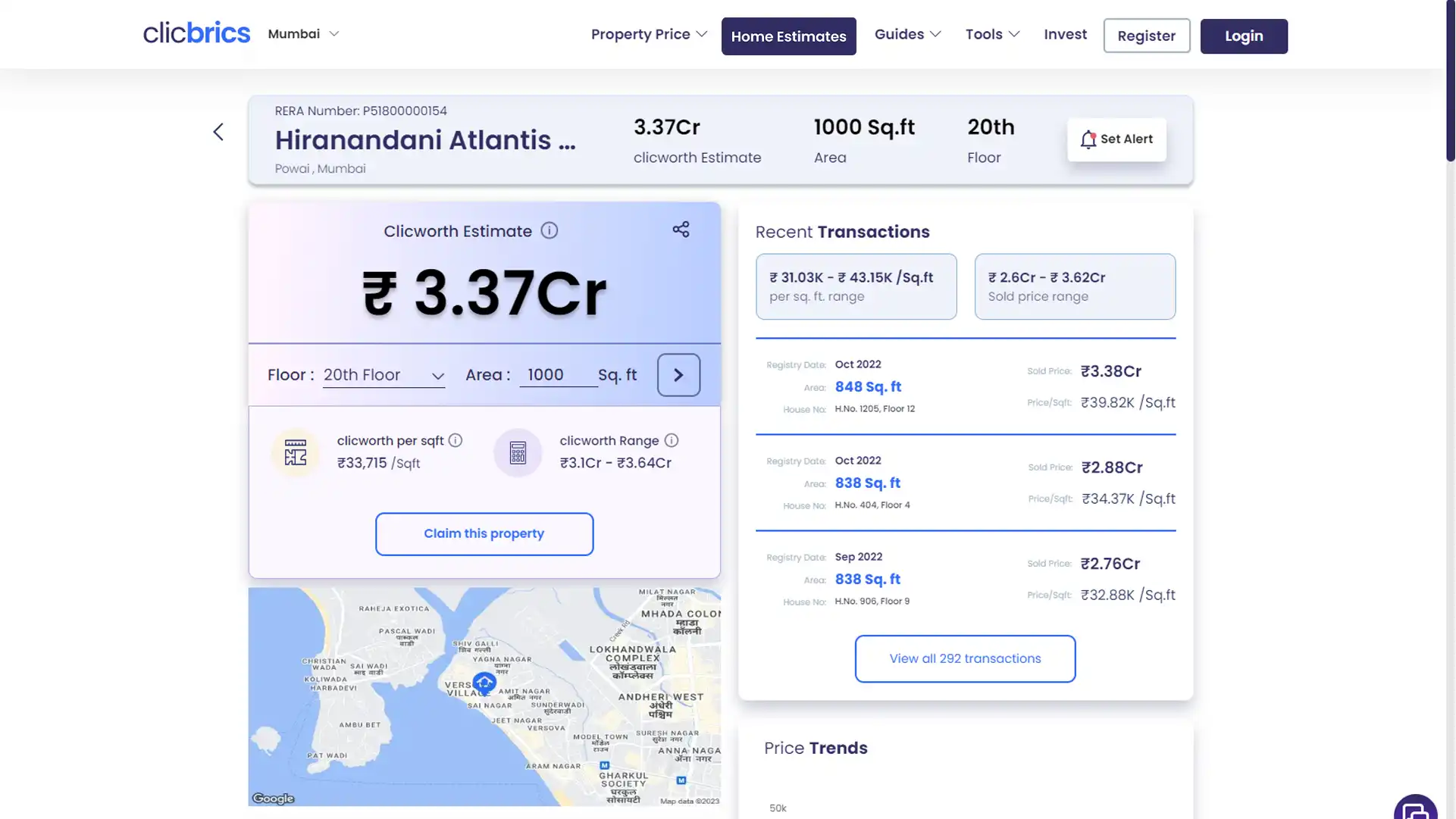 These three simple steps can help you find a dream home without paying more. Try Clicworth, a  free property valuation tool, and see your accurate home value today!