Morocco is known for its diversity. Its architecture and interiors can be incorporated in both traditional and modern homes in the most artistic way. Are you looking to incorporate some Moroccan interior designs in your own space? If you want to establish a Moroccan theme in your home, here are following sumptuous Moroccan design examples for you
Bring Distinct Character to the Living Area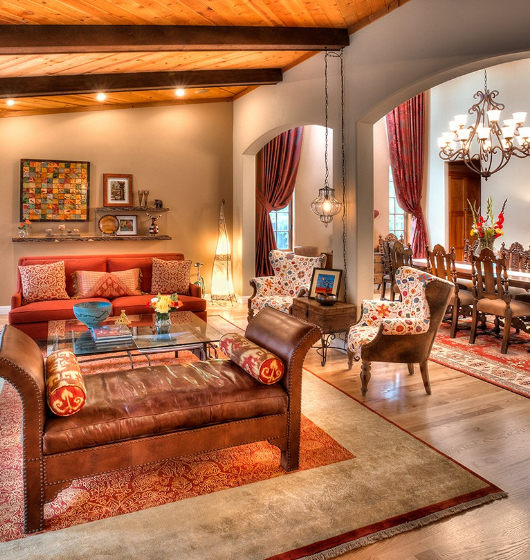 Moroccan style has a lovely blend of bold colours and ornate furnishings that make it popular for interior designing. Try adding these comfortable Moroccan pouffes and seating, and ornate side tables. Take a look and you'll fall in love with this luxurious decorating style.
Get an Exotic Charm of Middle East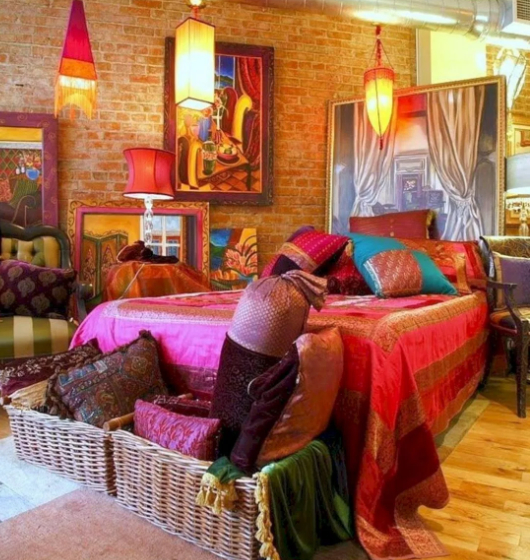 Use of rich and vibrant colours is the hallmark of Moroccan style. In this bedroom, mattresses are of bold colours, hanging lantern in Moroccan design and furniture with traditional carved wood adding an exotic charm of Middle East in your bedroom.
Create an Expressive and Colourful Dining Space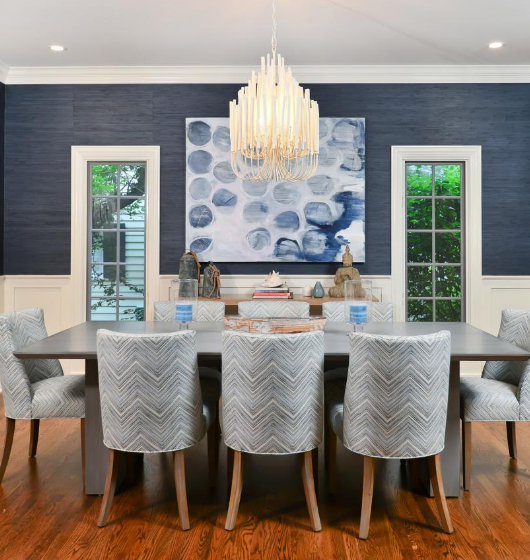 In the dining area, the Moroccan style can be used in accessories and decorations, also the Moroccan furniture of cool colours can be used in the dining hall to give this room a joyful and elegant look.
Bring a Bold Moroccan Influence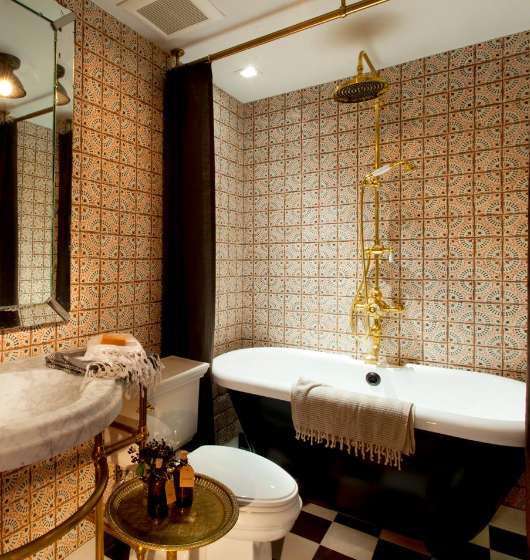 In this bathroom, tiles or marble with Moroccan styles are used, and the bathing tub is of a Moroccan-style too. Try this beautiful Moroccan design on your bathroom wall and get a stylish and luxurious look.
Recreate Your Study Room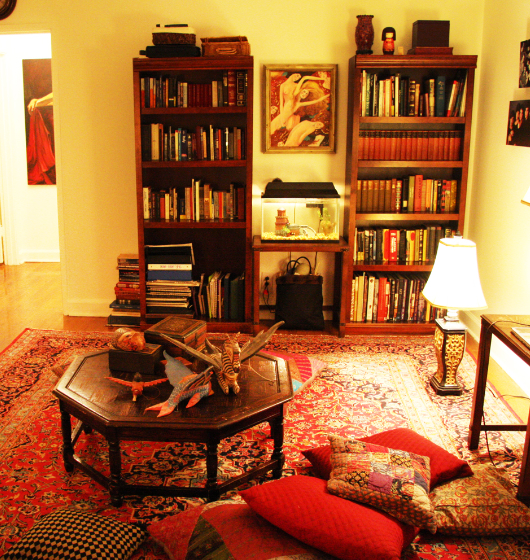 Comfortable and colourful cushions take up an impressive portion of this study room. The table is decorated with a mixture of Moroccan and art deco piece.
The Love for Courtyards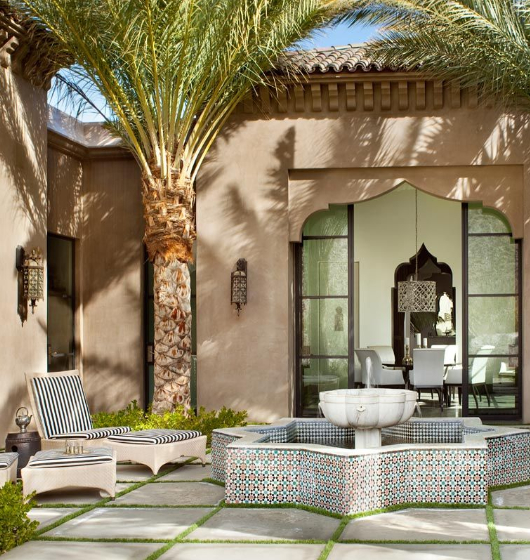 Moroccan homes were styled with no front yards or backyards. There was a central courtyard, which was adorned with decorations and accessories. This courtyard has comfortable seating, with fragrant green plants and decorative potteries.
Elegant and Luxurious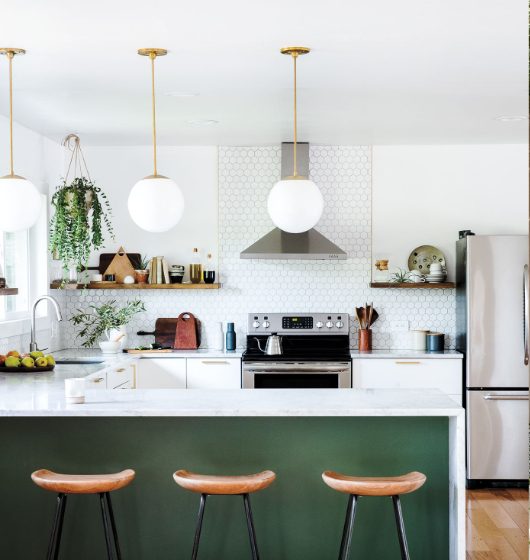 Fill your kitchen with colour and pattern by incorporating Moroccan-inspired style with a sweetly-printed B&W tile.