Are you struggling with lack of counter space in your small kitchen? We've rounded up 7 ways on how to maximize every inch of counter space that will not only give you more counter space and storage but a stylish pop that can turn your teeny kitchen into a modern kitchen
Use your windowsill wisely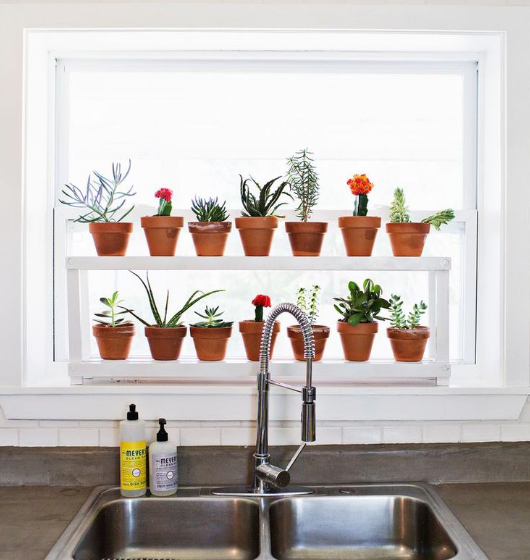 If you have a deep kitchen windowsill, you can use it to put your utensils and other essential things to keep your counter space clutter-free.
Upgrade your drawers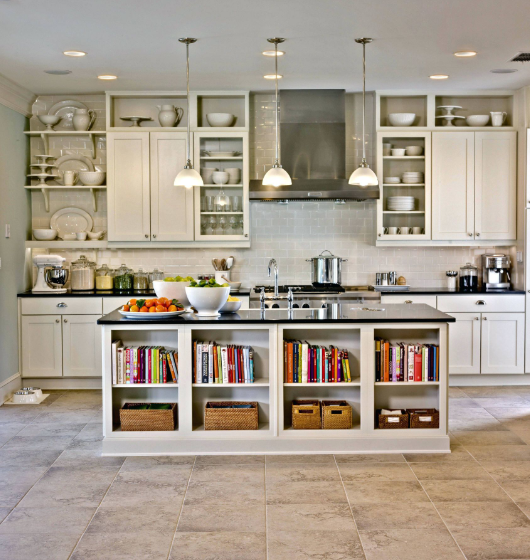 Kitchen cabinet drawers and shelves aren't just for hiding dishes, flatware and pots and pans. This smart kitchen uses pull-out shelves or drawers for everyday prep tools like cooking utensils to electronics like coffeemakers and toasters. Isn't it a great way to store an appliance?
Make your move with a kitchen cart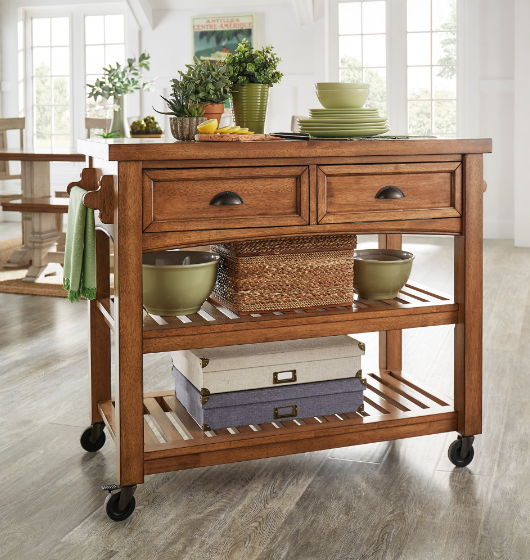 If you don't have enough kitchen counter space, then you can use a small kitchen cart on wheels. This movable counter space will allow you to move to where you are working. The best part is you have the additional shelf space to store your essential kitchen tools. We call that brilliant.
Store pots stylishly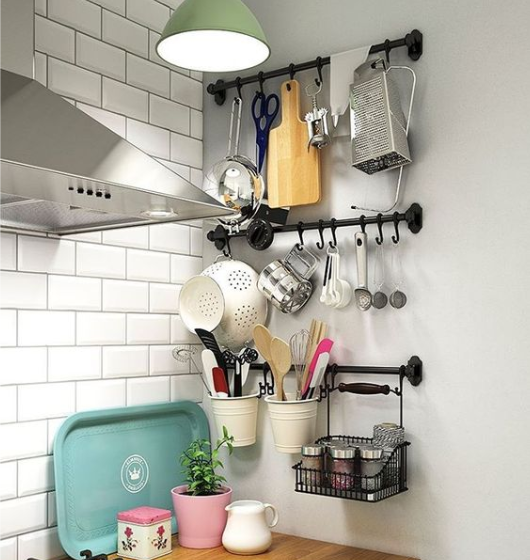 If your kitchen counter space is just too small, you might find yourself stuck into the position of figuring out where to keep your pans and pots in your kitchen. Don't worry, if there's no cabinet to tuck those pans and pots; you can use a ceiling-mounted rack to store them out in the open and it won't hurt your eyes.
Make the most out of the corners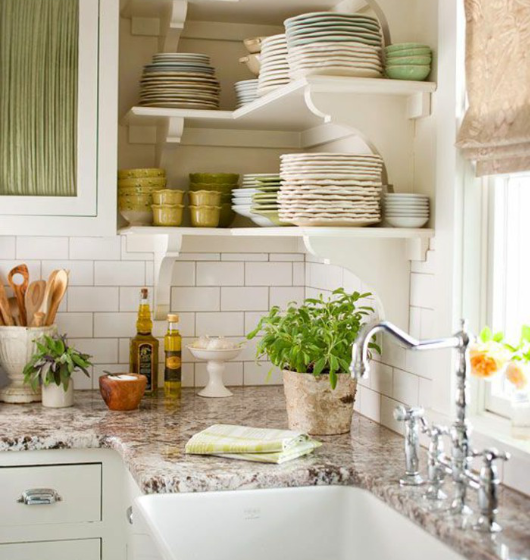 Corner space in most of the kitchen is usually unnoticed. But if you want to make every square inch in your kitchen counter, corner shelving can give this unnoticed corner space a purpose.
Hold your knives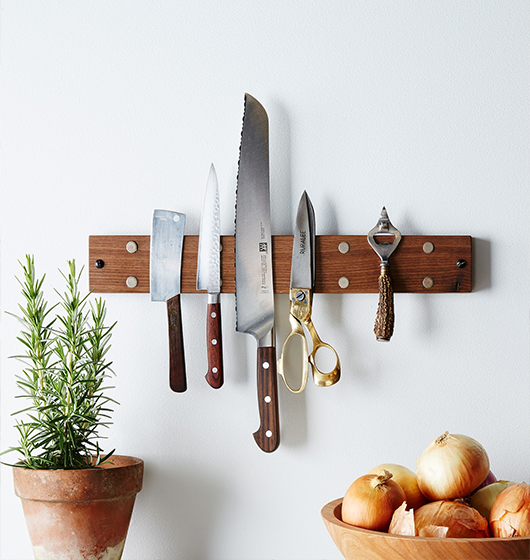 Keep a dozen knives in a row with the help of a magnetic knife holder mounted on the wall of your kitchen.
Show off your colourful fruits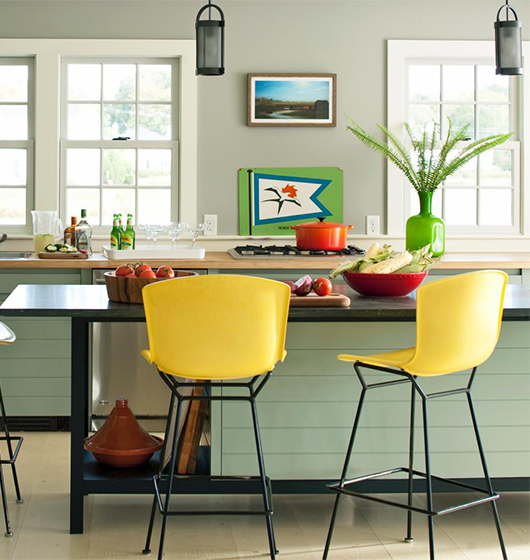 Fruit bowls look so pretty, but they take up a lot of space in your kitchen. This off-the-counter produce basket on the wall not only creates more kitchen counter space but also it can serve as a reminder to your family to eat healthy fruits.