If you are a coffee lover, then you probably love a good brew at your home to kickstart your day. Instead of running to cafes to enjoy your favourite cup of coffee, you can set-up a coffee bar at home right in your own kitchen or in the living room. Here are a few ideas to help you make your own coffee bar.
1. The Counter Coffee Bar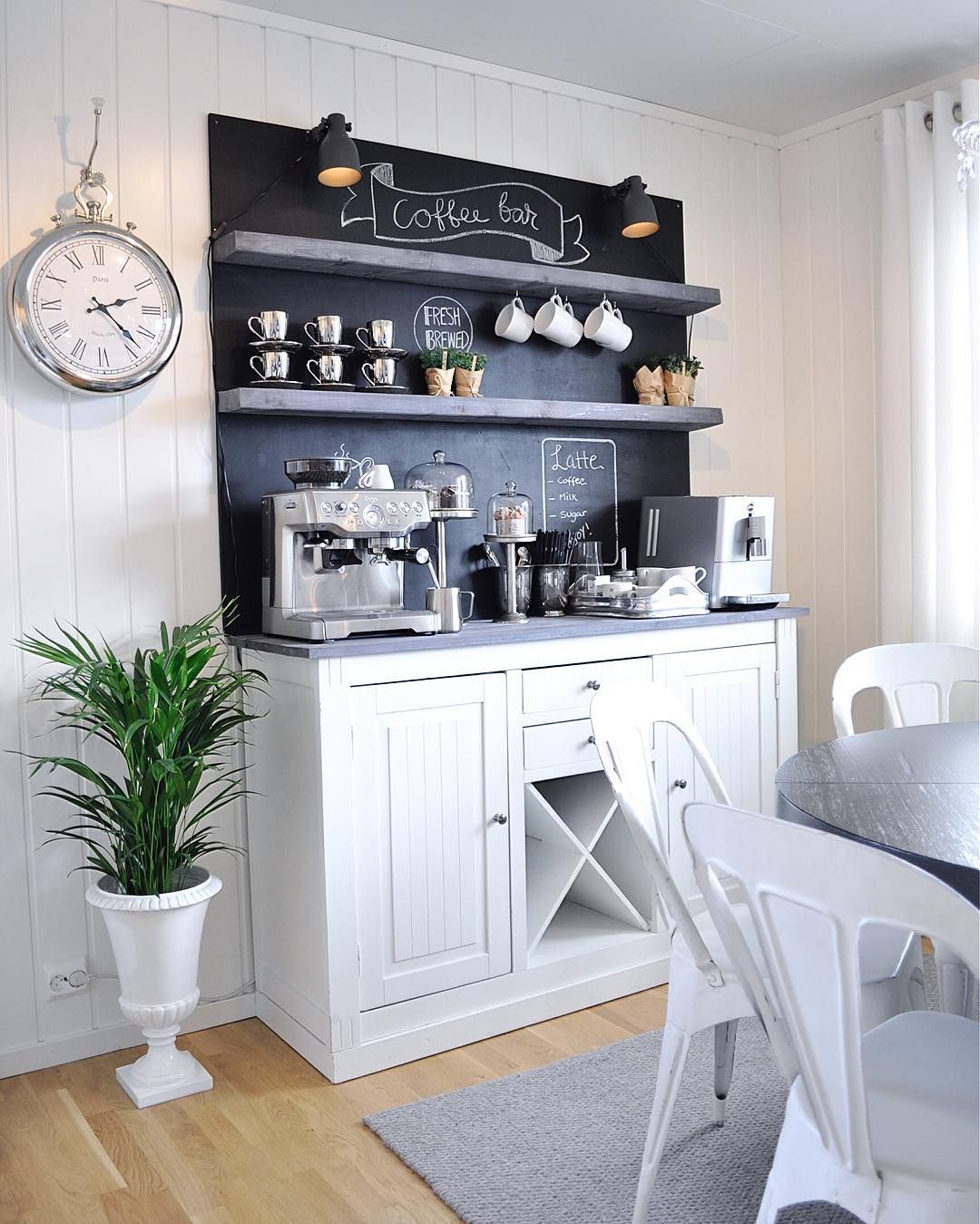 You can create your own coffee bar on your own kitchen counter! In case, if your kitchen counter is not large in space, you can use a base like a tray to put all your coffee essentials to make a clutter-free space. Add a shelf above your coffee machine to place coffee mugs, coffee, and other essentials. 
Also Read: Diwali Decoration Ideas
2. Use Carts and Side Tables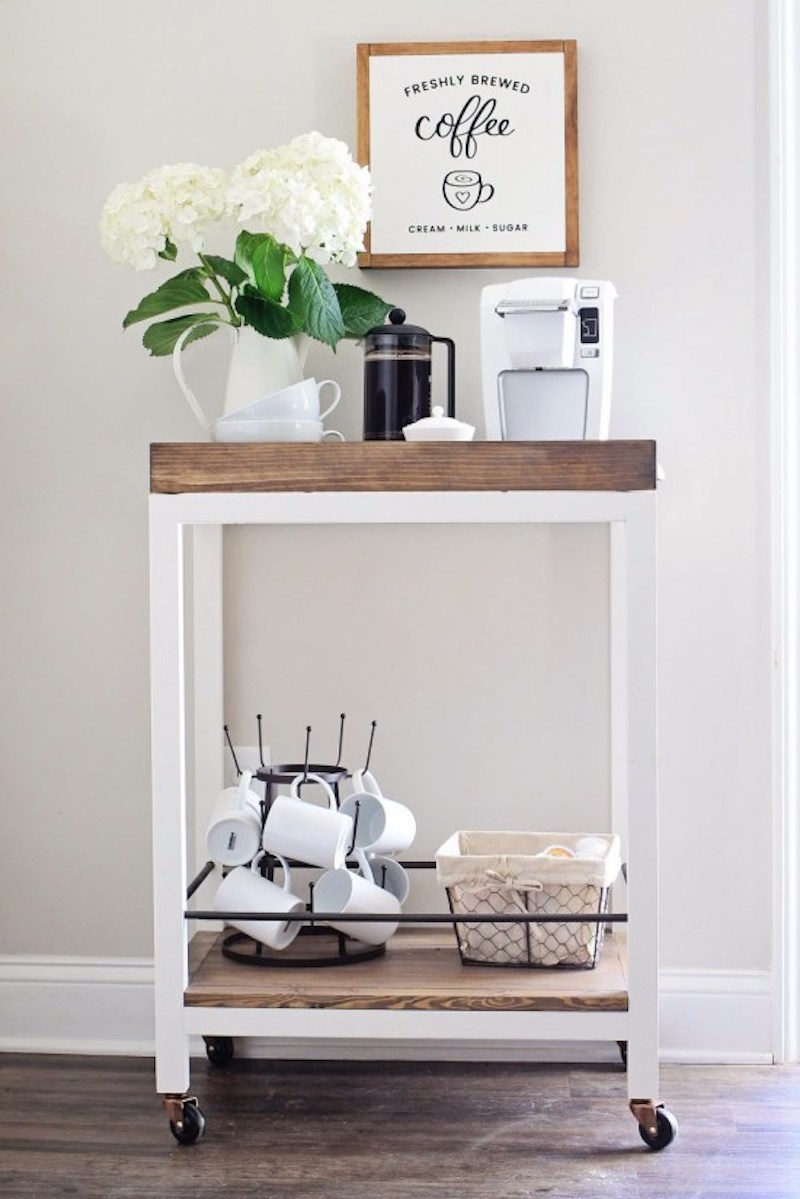 For any coffee bar, using a side table or cart is a great idea. It allows you to contain your coffee stand to a particular area where you want to set up a coffee bar. Using a car can be a great idea if you are entertaining guests and want to display all the coffee essentials you use to make a coffee
3. Customize It!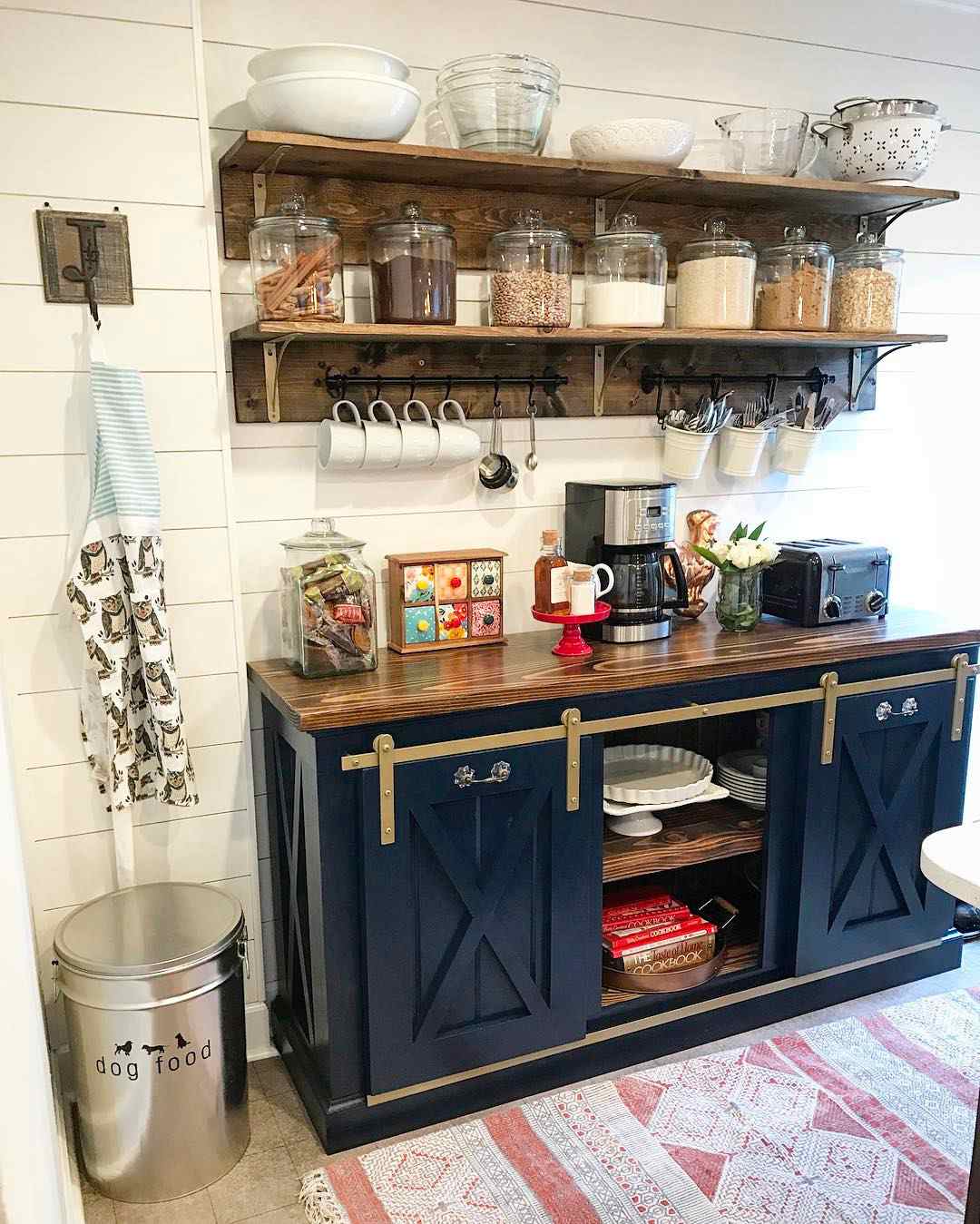 A customized coffee bar is a great idea. If you want to customize your coffee bar, you can create a special cabinet to keep all your coffee essentials. There are several ways to customize your coffee space like you can use built-in cabinets and special shelves with swing doors or a roller blinds. This can give you all the charm of your favorite cafe in your own kitchen.
4. Additional Things For Coffee Bar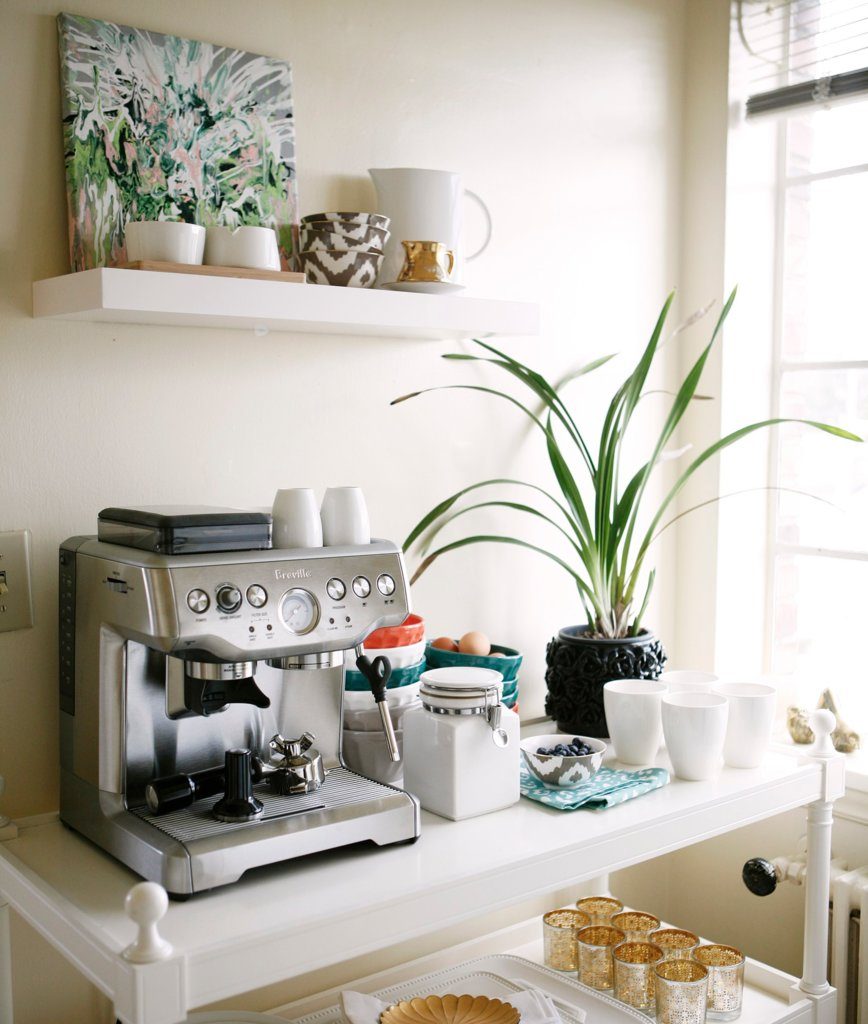 If you have a detached coffee bar, a unique piece of artwork in that special nook would look chic. Decorate space with a special vase for flowers or a succulent plant. Fresh plants will not only bring freshness to space but also they will make it smell great.
5. Personalise The Space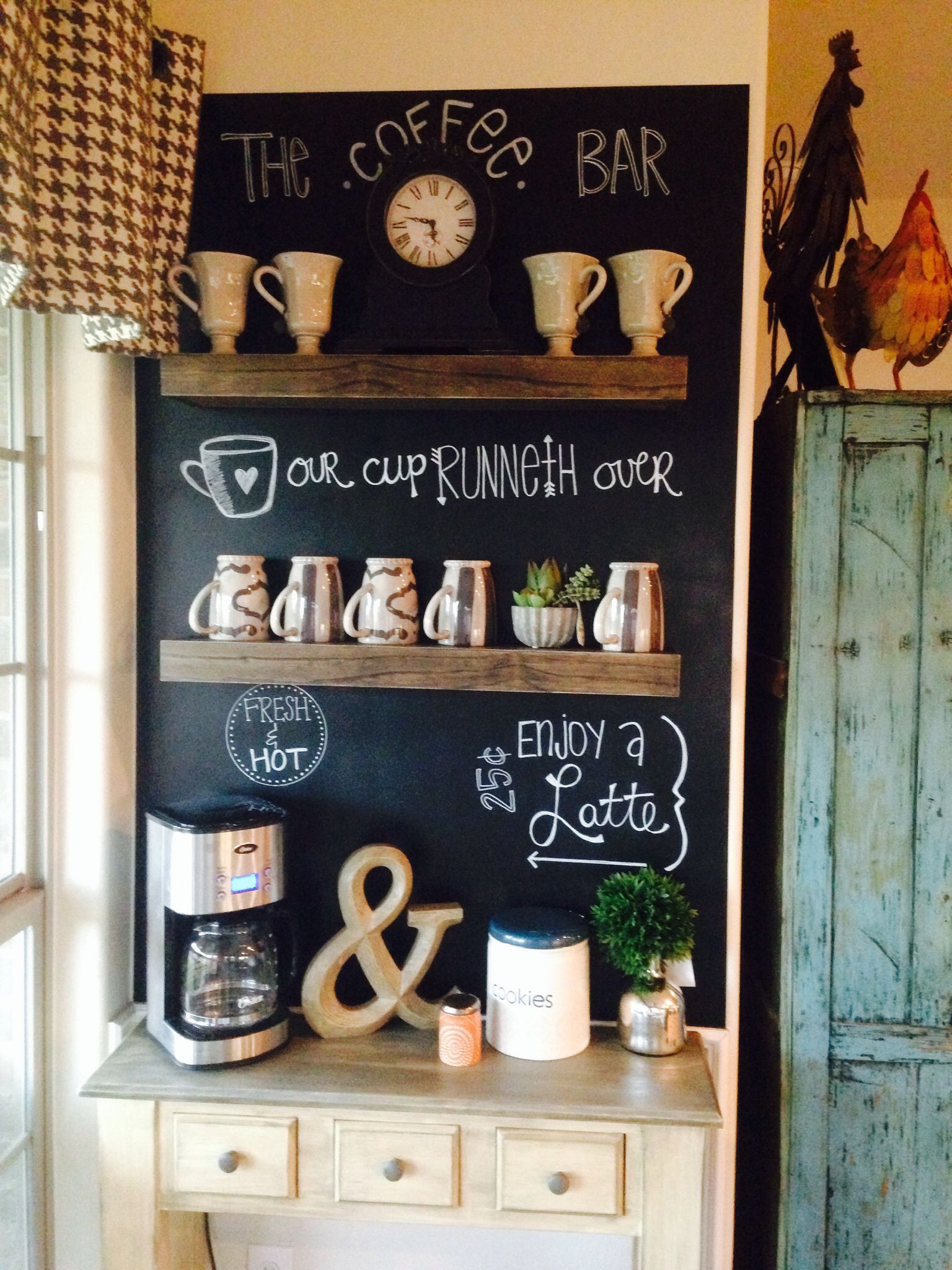 You can make your guests feel extra special if you decorate it with a message tailored to them. Not only will it make you happy, but it will also be a welcome surprise for your friends. Image Source :- i.pinimg.com
Also Read: Kota Stone Flooring: Designs, Tips, Price & Benefits