This may come as a surprise, but disco balls are not only staying on the dance floor. Yes, these shiny spheres can be used to add a little bling to the subtle decor. This is one of the most unexpected recent décor trends coming in all shapes and sizes. If you are still feeling sceptical, here are five creative ways you can use the disco trend at home and steal the show!
A Glitzy Hanging Planter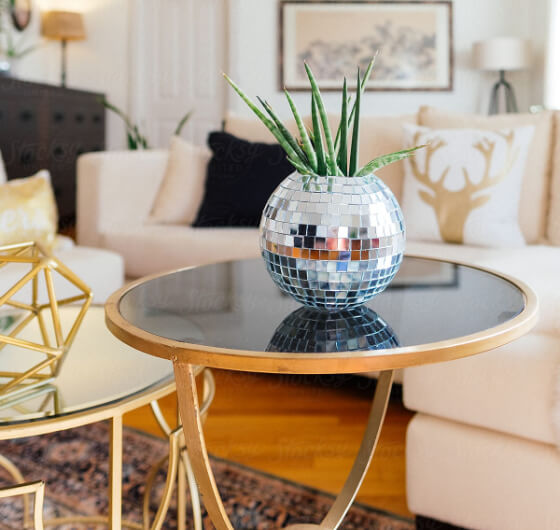 If you are bored with your flower pots and planters, then try the disco ball version. You just need to simply cut off the top of this mini mirror ball, making an instant, stylish alternative to a traditional planter.

Use Disco Balls As A Chandelier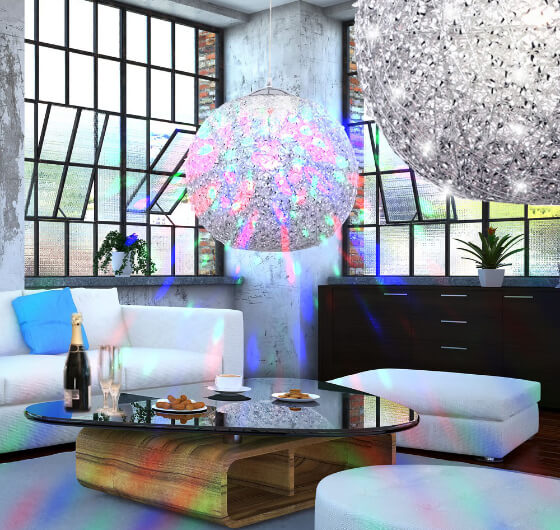 If you love shimmer, you can use this glitter ball instead of a chandelier. In the daytime, when the sunbeams through the glass, it will spread the reflections of miniature disco balls in an entire room making it look ultra-glamorous. The best part of using it as a chandelier, you will not even have to deck up your entire place every time when you plan a weekend party at home.

A Corner Highlighter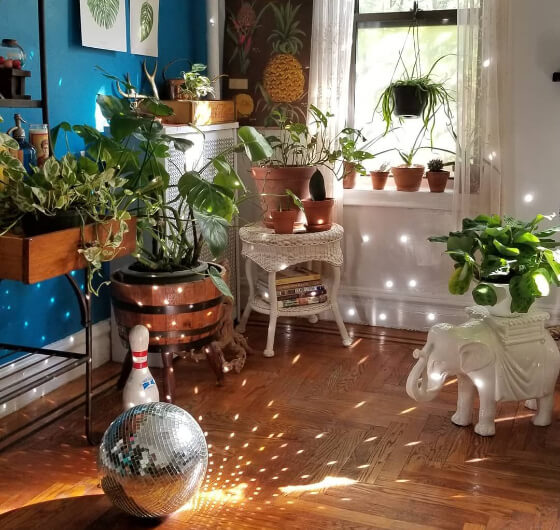 If you want to add just a little pop, a little zing, an unexpected corner, place the disco ball in one of the corners and see the difference it makes! Leaving the shining ball along with the changing lights of the day will keep an unexpected corner alive all the time. You can also place some indoor plants next to the ball and witness the fairytale magic they create together.

Also Read: Jazz Up Your Living Room With These DIY Sofa Cover Designs


A Decor Accessory Under a Table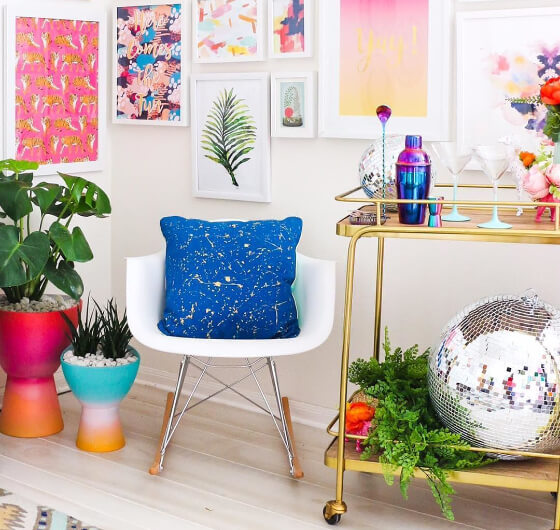 If you do not want to highlight this giant glam ball, you can place it under a chic console table. This will also add a subtle highlight to areas underneath console tables, coffee tables or even nightstands and will make it the star of the show.

Fireplace Decor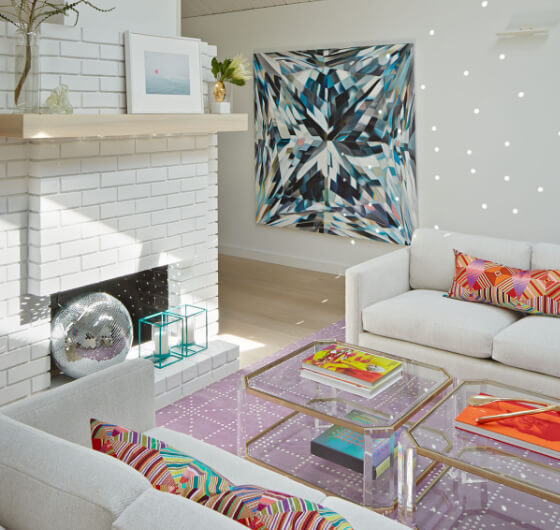 Sometimes decorating a non-working fireplace can be a challenging task. But instead of staring into that black dark fireplaces, place the disco ball and use the fireplace as a frame. It will create a uniquely glamorous focal point.
Also Read: Inexpensive Home Decor Ideas To Get A Dreamy Look