When in doubt and everything seems monotonous, try Bohemian! As the latest style mantra for the home decor, the bohemian interiors are increasingly becoming fashionable in the world of today's decor. A far off land which resonates a lot with the bohemian style is the Moroccan decor. Take a look at this slightly vintage, slightly offbeat, and tons of feel-good Moroccan home decor approach:
Throw pillows and rugs with bold prints, patterns and colours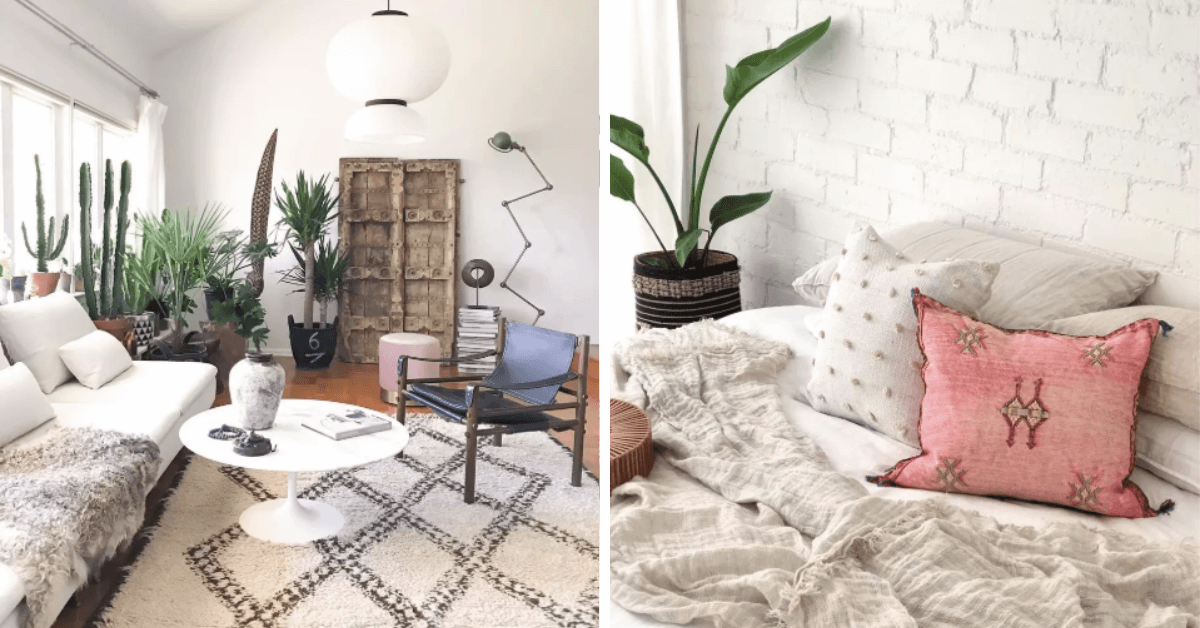 Some of the top identifying features of Moroccan decor are bold prints, patterns and colours. It is a style that can be blended with almost all the existing form of decor. Add some throw pillows to your bed or sofa that has pops of colour and attractive style. Patterned rugs especially the diamond patterns are another way to reflect Moroccan decor that can complete the look of a room.
Also Read: Inexpensive Home Decor Ideas To Get A Dreamy Look

Embellished wedding blankets in the Moroccan tradition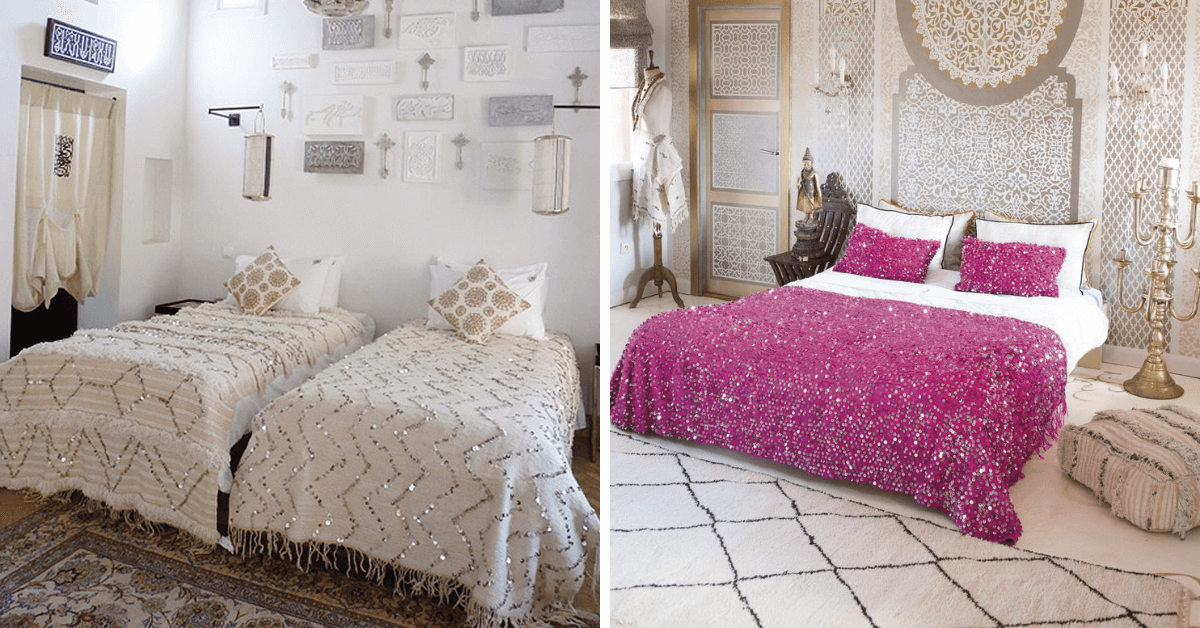 In the past few years, Moroccan wedding blankets have been growing in popularity. Traditionally known as Handiri, these embellished wedding blankets are made by a bride's family before her wedding day, woven from wool, cotton, and linen, and embellished with sequins. The blankets can also be used as bed-covers, wall-hangings or rugs to add glamour to the interior of a house for a long time.
Mesmerising Moroccan floor tiles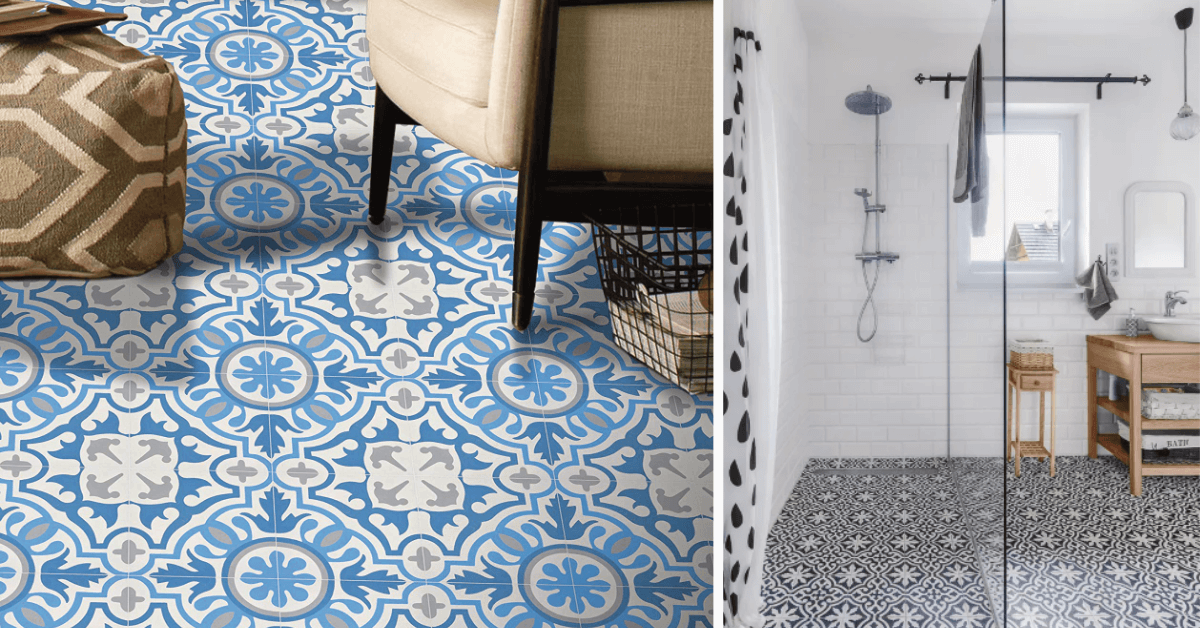 Invite the mesmerising Moroccan-styled home decor into your bathrooms, kitchens and living areas right away. The floor tiles are a mix of decorative patterns, geometric designs, and efflorescent motifs which are perfect for bringing a wall or floor space to life. The Moroccan tiles form a wonderful base in the rooms, giving a warm and detailed array of textures and a royal touch.
Dotting the interiors with Moroccan lamps and lanterns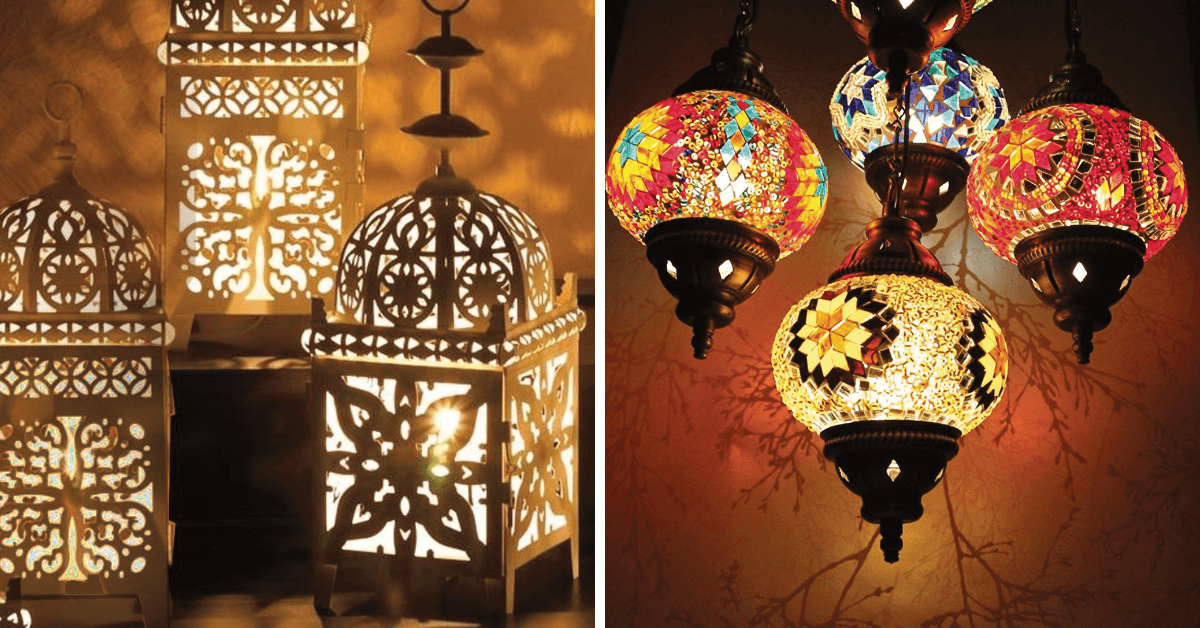 Lighting is a significant part of Moroccan-style of decor. The lamps and lanterns are quite distinctive and intricately designed with colourful glass. Wish to add a little mysterious and exotic touch to your home? Moroccan lamps and lanterns may be just what you are looking for. Their rich designs are certainly a way to catch the eyes and hearts of each guest who enters your home.
Also Read: Start Your Home Design Journey: Quick and Easy Tips |Exterior + Interior|
Furniture with rich craftsmanship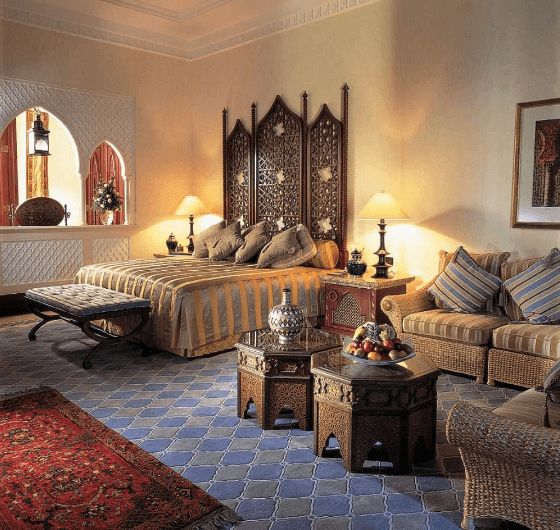 Moroccan furniture is popular for its rich craftsmanship and attention given to the minute details. The furniture has an ornate and distinctive charm, bringing a hint of magic to any room. To give an eccentric appeal to your home, you can add the types of furniture such as hand-painted armoires, coffee and tea tables, benches, nightstands, opium beds, etc. Image Source - xtend-studio.com