The dining room is a unique place in every home. Whether you have formal settings or a family friendly dining space, having a modern dining chair can transform your dining room in an instant. Today, we're showing you some of the most sought-after dining chair designs that'll make an impact no matter your style. Image Source - v3c4q5g3.stackpathcdn.com

Grassland Stripe Dining Chair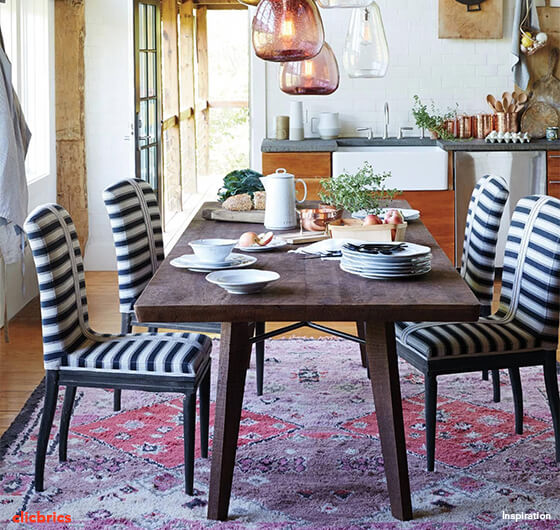 Make your dining room a natural gathering place for friends and family with this stylish woven chair, boasting classic stripes. Source: diningroomfurnituretips.blogspot.com
Also Read: Jazz Up Your Living Room With These DIY Sofa Cover Designs

Velvet Dining Chair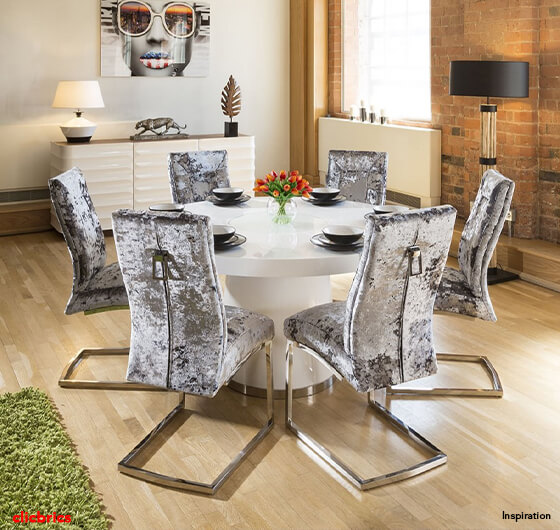 Enhance your dining room with these stunning dining chairs full of luxurious features. It is upholstered in velvet and will bring personality and uniqueness to your dining space. Image Source - shopify.com

Rattan Dining Chair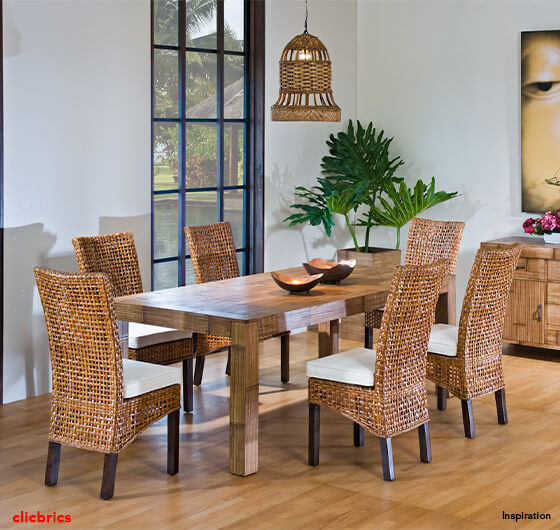 Remember rattan? Earlier this natural material and beautiful woven rattan was used in the outdoors, but today, this outdoor furniture can be used in your dining room. These dining chairs can add texture and richness to rooms and can suit any styles.
Image Source - trabahomes.com

Acrylic Dining Chair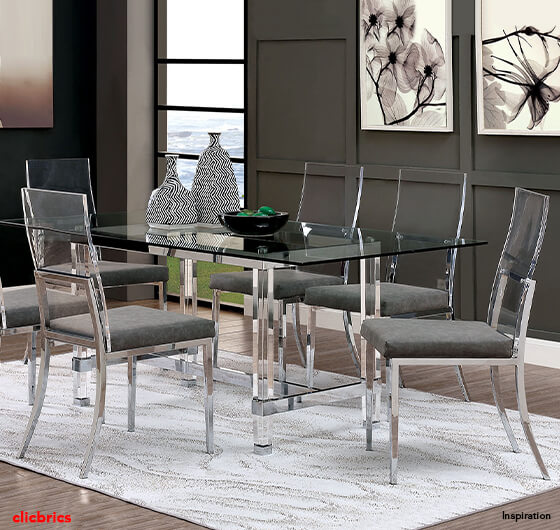 Acrylic has become a trendy material for either a contemporary dining room or a traditional dining room. No wonder! These transparent chairs look stylish and light and blend easily into many interior styles. Image Source - finallyhomefurnishings.com

Wing Back Dining Chairs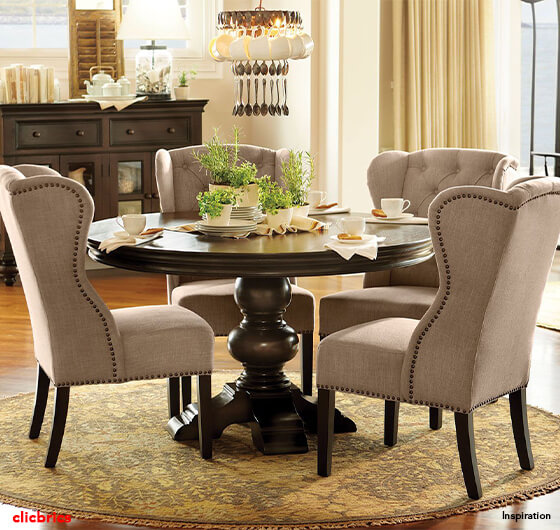 These chairs with the "wings" on the sides, are best for people to eat comfortably. It will create a beautiful seating to your dining room without compromising on comfort. Image Source - atablero.com

Roll Back Parsons Dining Chair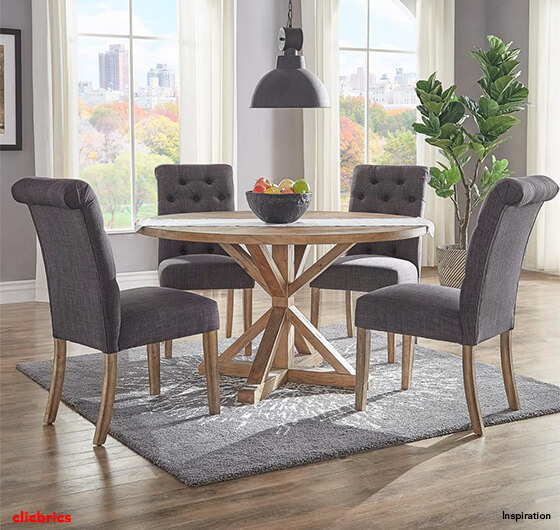 Parsons chairs can be a fun and modern alternative to the typical chair. With an armless design, these chairs will not only look appealing but also offers excellent seating comfort.
Ladderback Dining Chair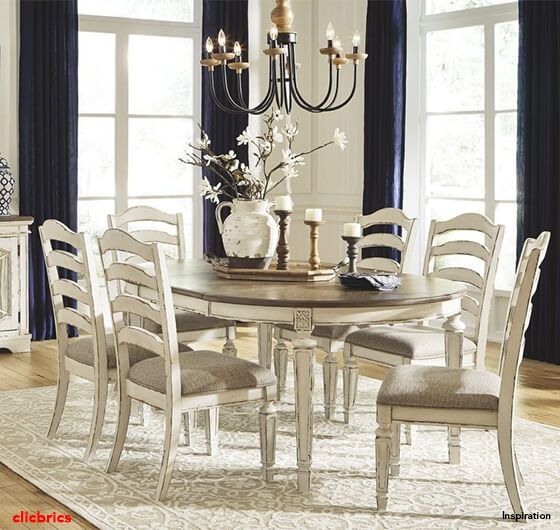 This sturdy and extremely comfortable chair would complement your current home design. Thanks to its ladder back shape, these chairs can easily be picked up and moved around the house when extra seating is required. Image Source - localfurnitureoutlet.com
Leather Dining Chair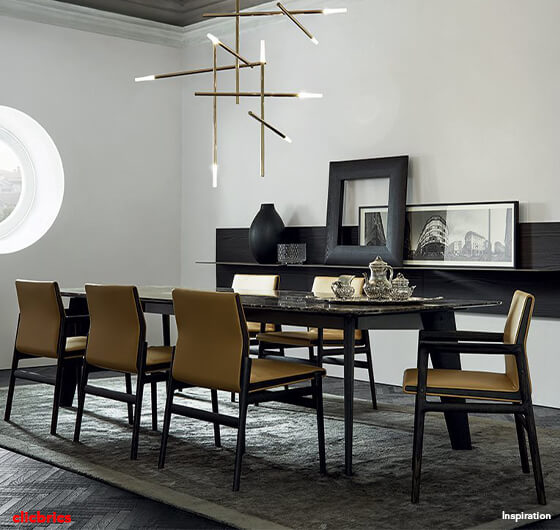 Its design is just right and perfect for dining rooms of all kinds. These chairs will be the delight of all your guests when you invite them over for a lunch party. Image Source - homedit.com
Round And Oval Dining Chair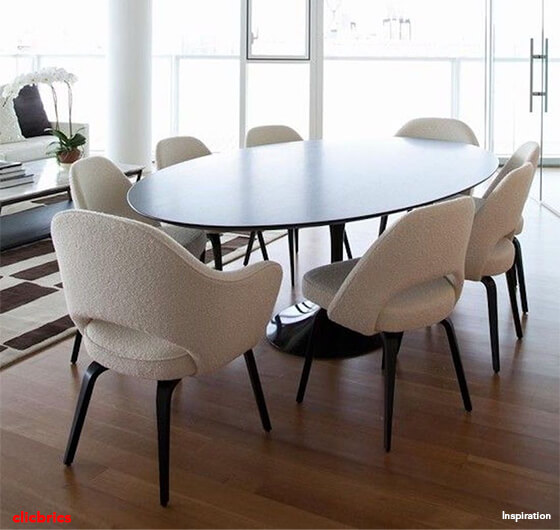 These round and oval shaped dining chairs provides a comfortable, casual appeal to any dining space. They are most commonly coordinated with a round dining table. It can be part of a matching furniture set or stand apart as unique accents. Image Source - 
moderndiningtables.net

Also Read: Secret Old House Renovation Tricks You Never Knew Existed