A home with an open floor plan is in high demand for home buyers. The open floor layouts encourage you to get creative with decorating your living space. Here are some tips that can help you in decorating your open-concept house

Let the Furniture Be Your Guide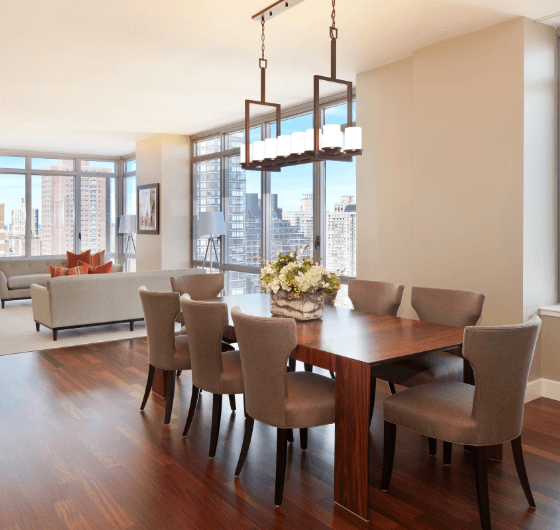 Use larger furniture pieces to break up spaces. You can double up sofas for a seating and conversation area and match it with a big dining table and matching chairs. It will differentiate areas in the space. 
Image Source - lastarticles.info

Also Read: Space Saving Furniture For Your Home
Use Area Rugs To Define Spaces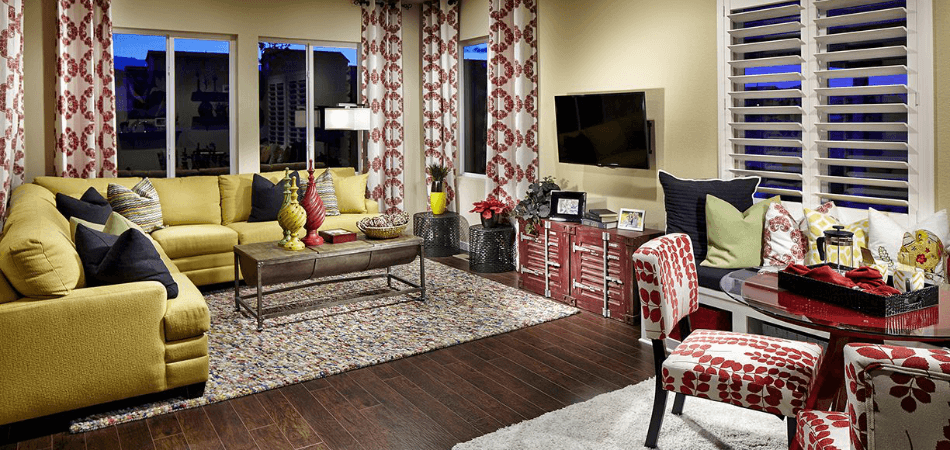 An easy way to define a space in open floor plans area rugs. You can place a rug in the dining room and then place another rug nearby the living room. 
 Image Source -homedit.com

Make Big With Open Kitchen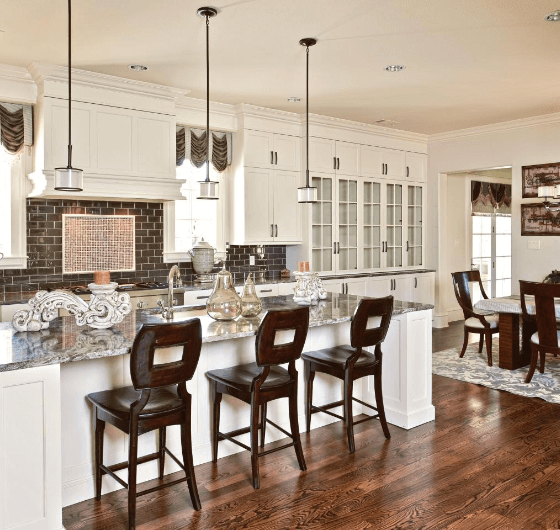 In an open floor plan, the open kitchen can make a perfect gathering spot. You can turn the kitchen area into a dining room with barstools or with side chairs. 
Image Source -hgtvhome.sndimg.com

Choose A Colour You Really Like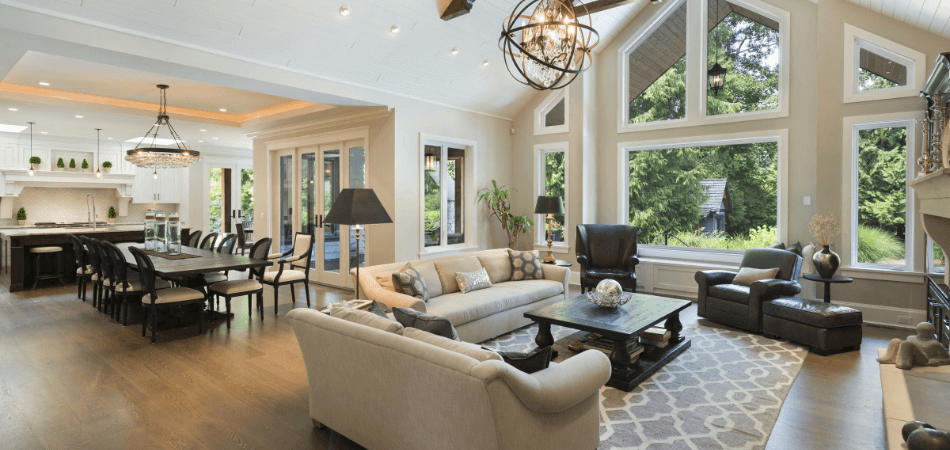 The light neutral colour can create a pleasant backdrop in an open floor plan. Paint a living room, dining room and kitchen with an unobtrusive colour and defined each room with different artwork, cabinets and furniture arrangement. 
Image Source -i.pinimg.com

Also Read: Top 25 Budget Friendly Interior Design Ideas for Home (With Images)
Light It Up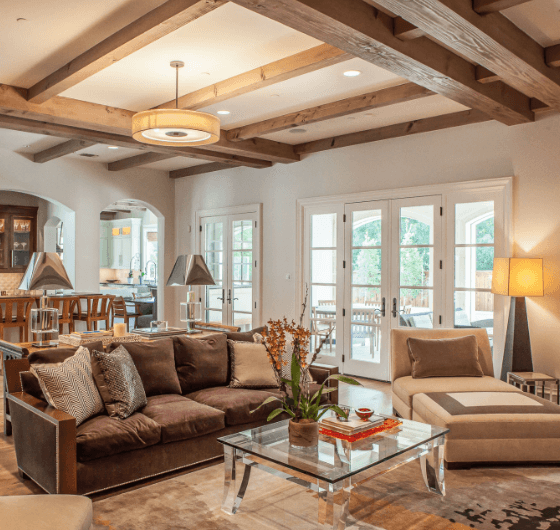 To create intimacy in an open house, incorporate different types of lighting throughout the living space such as a beautiful pair of table lamps, a floor lamp in the living room or a mushroom lamp on a table. It can provide the open space with a cosier feel. Image Source -smyrnaviningsyellowpages.com