If your closet is not sufficient enough to fit all your personal belongings, it's time to get creative with your bed space. Your nest has more corners and capacity that you have been missing out on. The following ten modern storage beds will show you how to solve your storage issues instantly.
Morphis Upholstered Platform Bed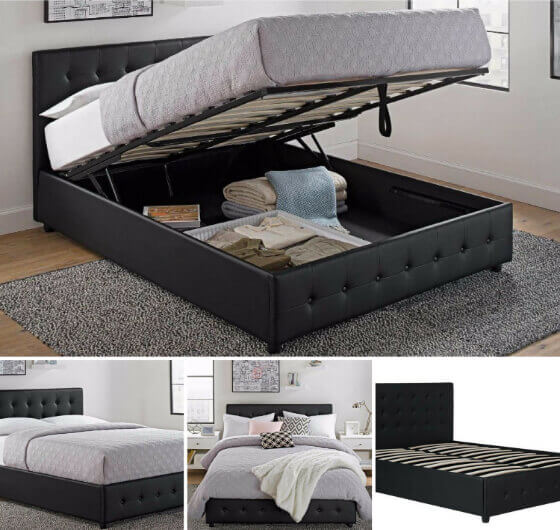 The Morphis is a simple styled bed, and as you see can be popped up to showcase an entire big space. Load up the space with boxes filled with clothes, books, shoes, and other belongings. With its interior storage base, the Morphis bed is a must-have addition to your home.
Also Read: Top 10 Two Colour Combinations for your Bedroom Walls 2023
Step one full/double platform bed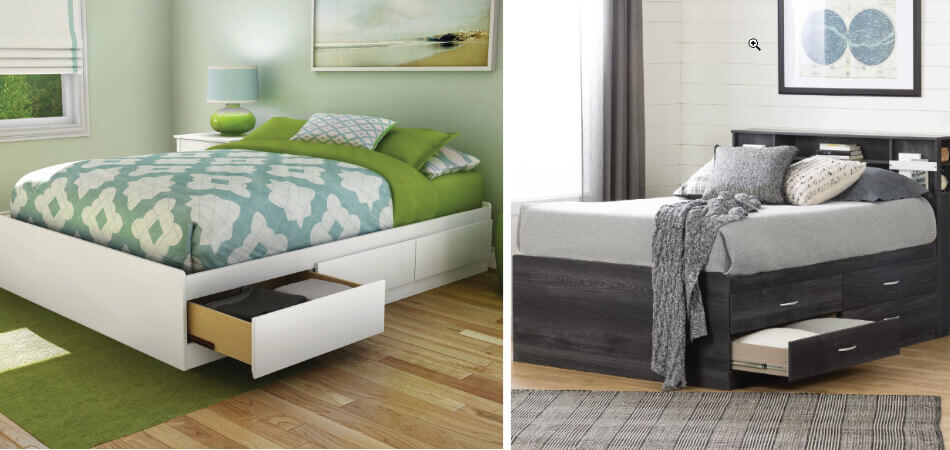 It is a stylish bed for your restful retreat as well as a functional storage option without having to put much effort. The step one full platform bed is the right choice if you need a few drawers to keep your belongings. The option of a double platform bed will be better for the need for more drawers.
Platform bed with a cabinet set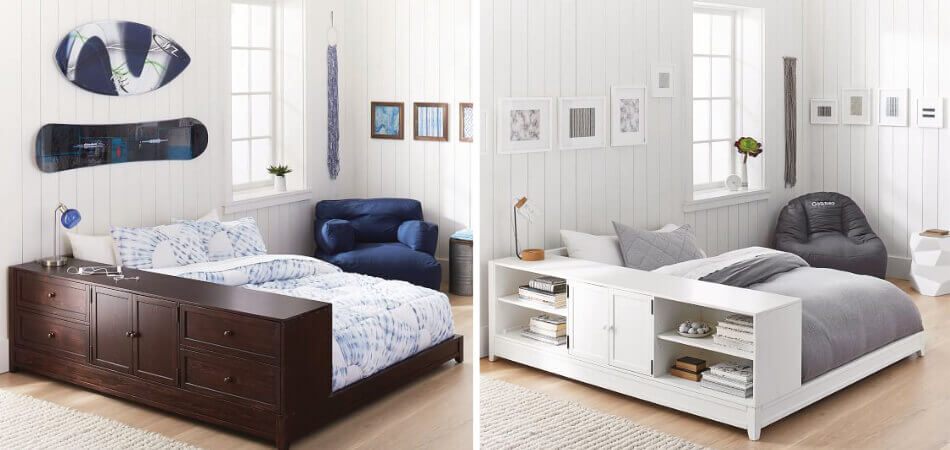 This style of bed is meant to transform your room into a chic and organised space. It features a single cabinet that provides optimal storage space.
Cubbies underneath storage bed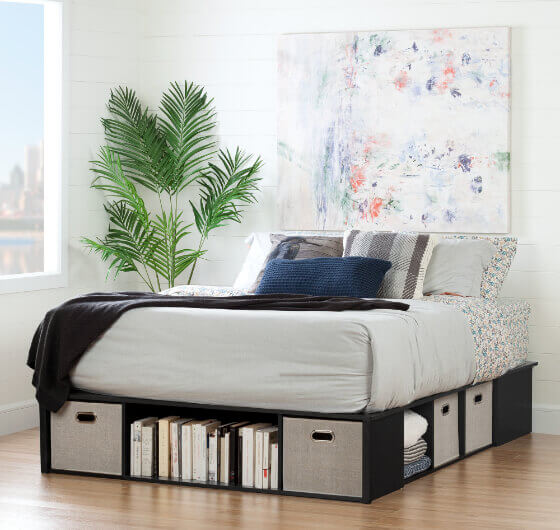 It is ideally a bed combined with a bookcase. The open cubbies underneath the mattress of the bed are serving the purpose of decor itself. Built-in sections, you can hold books, boxes, cushions and baskets in them.
Front drawer storage bed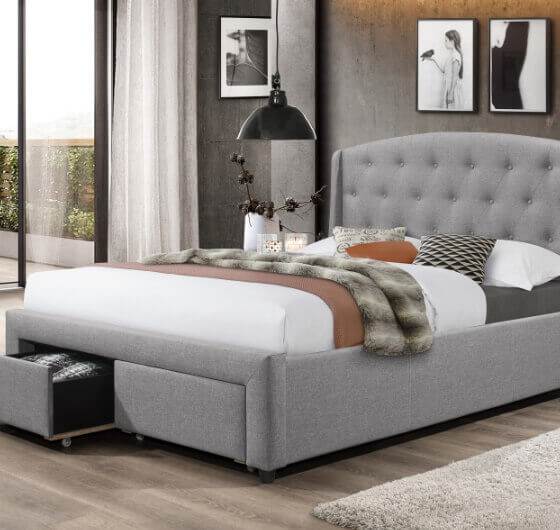 The design of this custom upholstered bed is meant to avoid interfering with your nightstands by not adding drawers on the sides. The drawer in front is a large single one or divided into two. 
Image Source  - dyannadreams.com
Airlift storage bed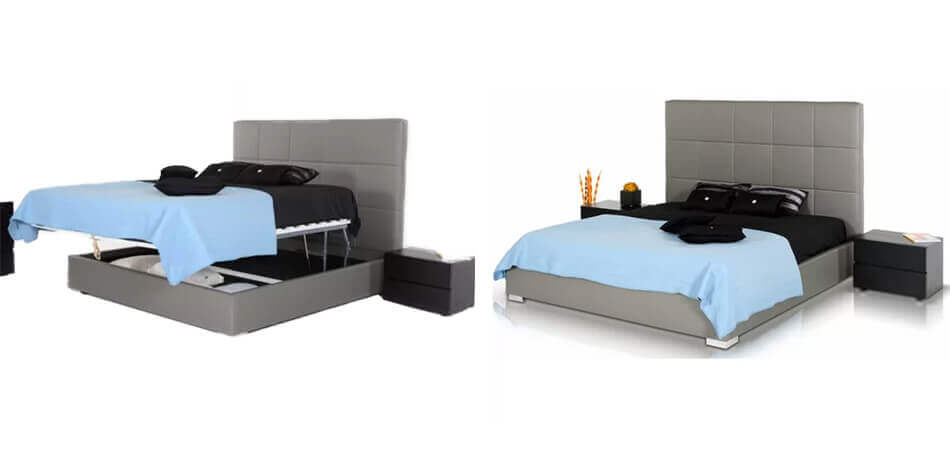 This upholstered bed features airlift storage underneath the mattress to provide you with hidden additional storage space. Everything from the big-sized belongings to the smallest accessories would comfortably fit into it.
Also Read: These 10 Bedroom Decorating Ideas Will Upscale The Look Of Your Sleeping Space

A bed with drawers and a headboard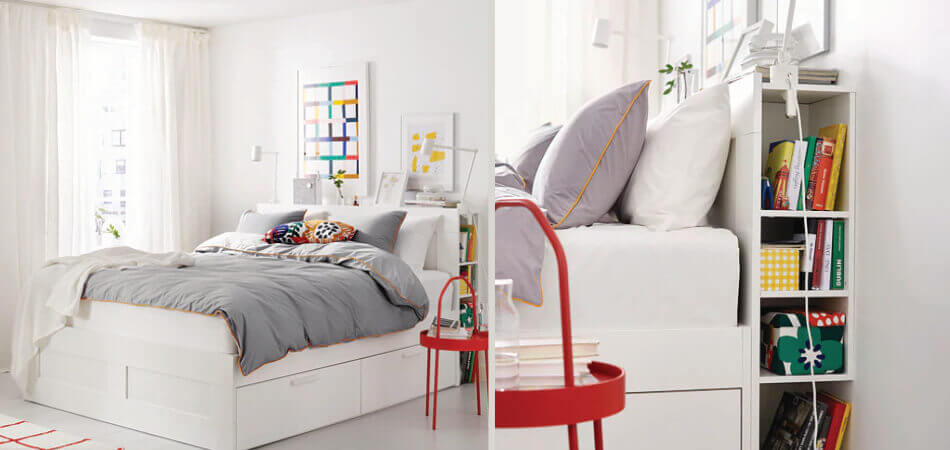 This storage bed is one of the top-selling beds on the list due to its two types of storage facilities. It features two drawers on either side of the bed and a headboard that features a bookcase and slide-out storage. 
Image Source - ikea.com
The captain's storage bed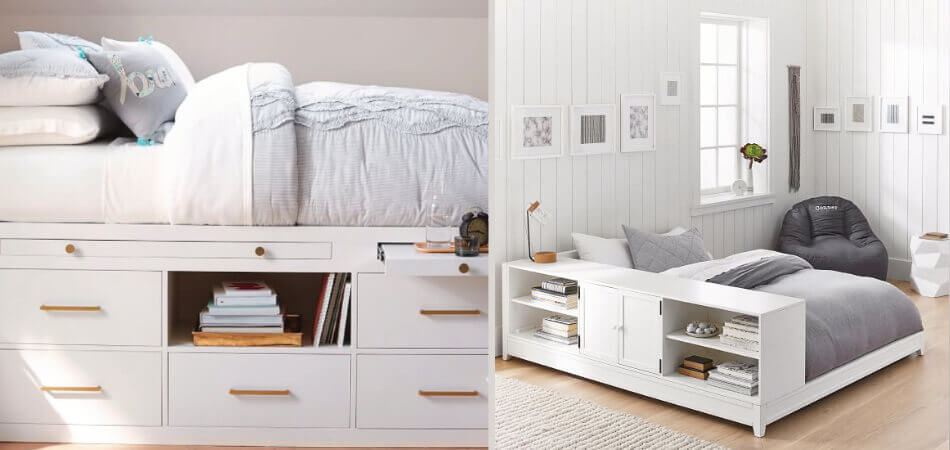 By captain's storage bed, we mean a bed for a person who fancies a lot of drawers. The drawers are an ideal space to keep books if you are an avid reader or pursuing an education.
Shelving area on the headboard and below the bed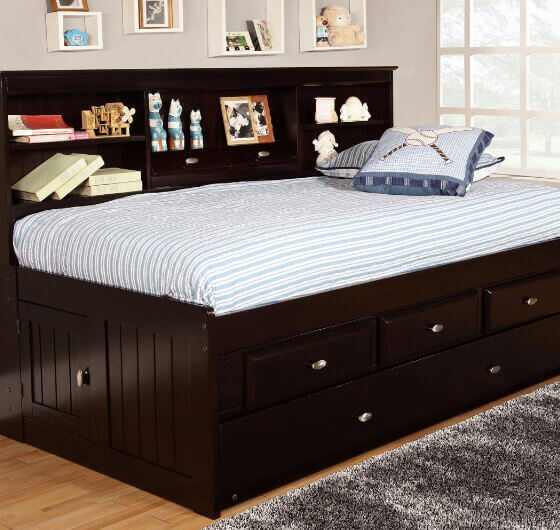 Another choice of storage bed with plenty of space is this one. It is designed with simple, clean lines and plenty of shelving area on the headboard and below the bed, making it the perfect choice to arrange your various items.
Also Read: Simple House Design Tips That Everyone Should Know Before Turning 40!
A bed with drawers on wheels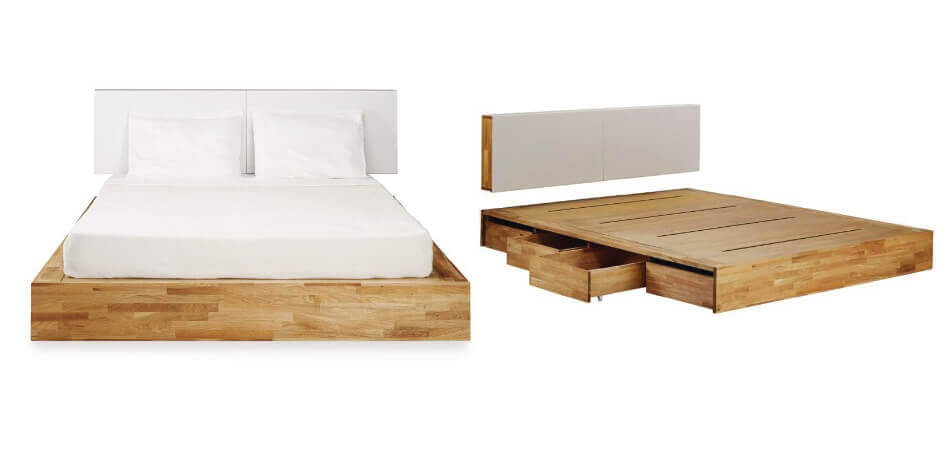 A contemporary choice of platform bed which has self-concealing drawers on wheels, this storage bed is one good choice to solve your storage issues.