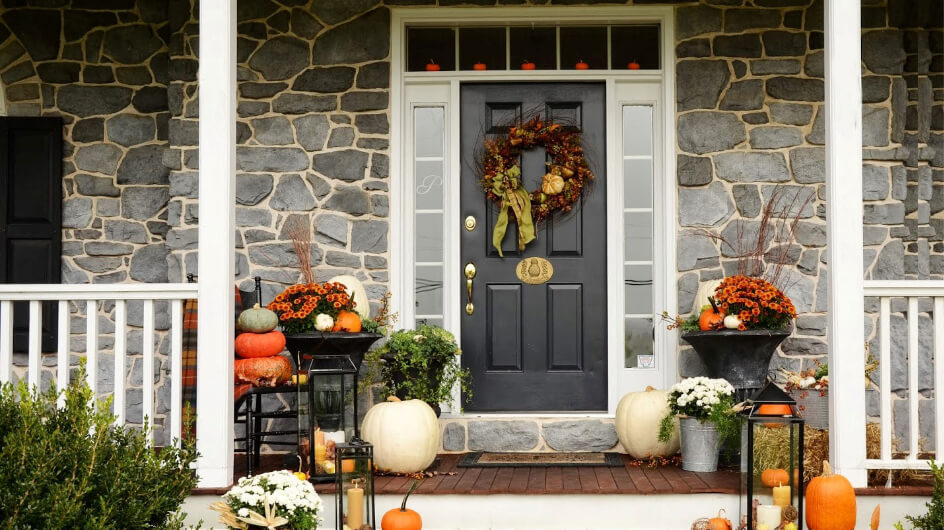 Pin it
7 Creative Ways to Make Your House Entrance More Welcoming
The entrance to your home is what imparts the first impression of your sweet home as it comes in sight of your guests. So why not make the best of it? Though you can't load your entrance with heavy decorations, some slight decor can give a new look to your entrance. There are many key elements that can make your house entrance more stunning. In this article, we have put together
Pin it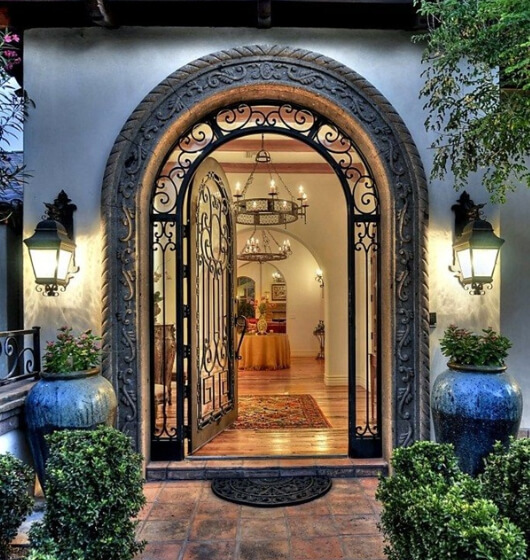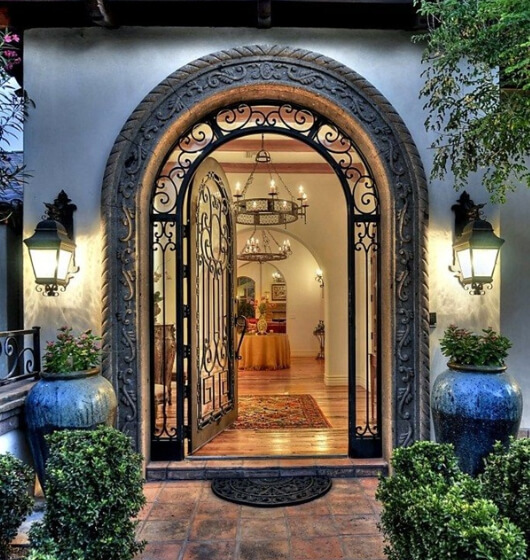 1 of 7
Add a fresh touch
Consider the entrance gate of your house as your opportunity to sweep your guests off their feet. Wooden planters are a great idea to give your house entrance a more elegant look. You can paint them according to the colour of your outdoor which will enhance the look.
Pin it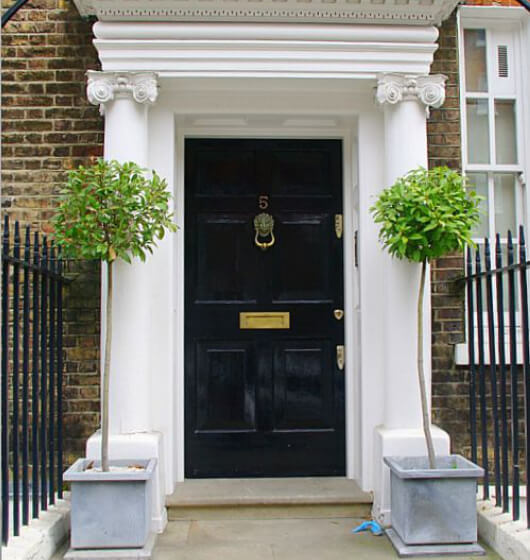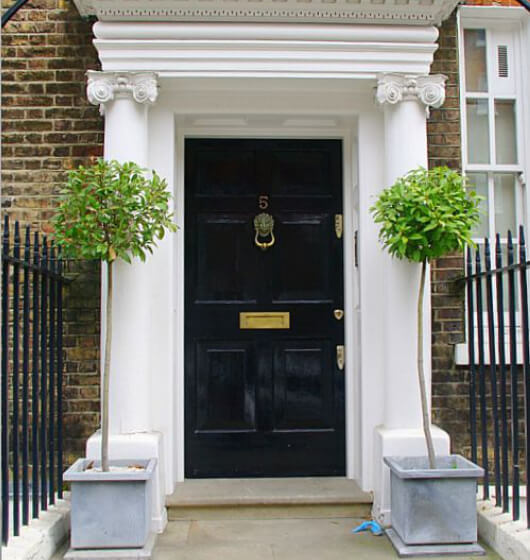 2 of 7
Greet guests in style
If you want to create a beautiful first impression of your home, then choosing a door knocker can be a great idea. You can try heavy brass knockers or hand-made door knockers which will enhance the look of your doors.
Pin it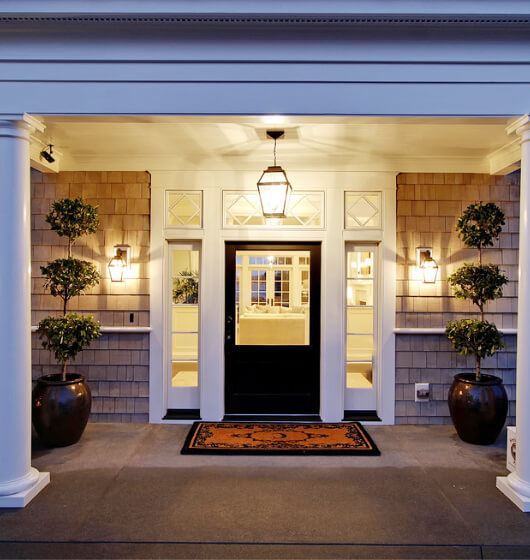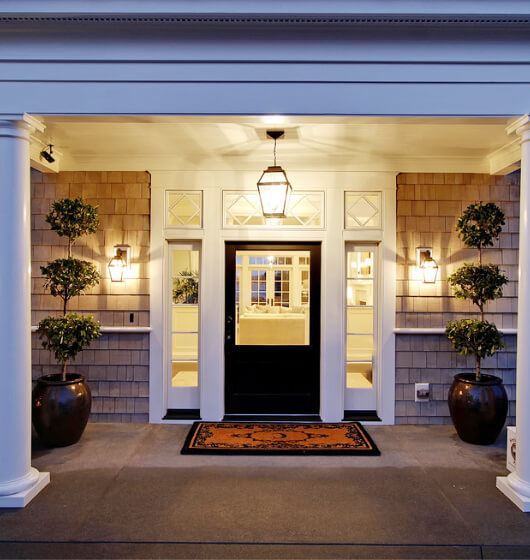 3 of 7
Spotlight the entry
Add some door lighting on the walls on either end at your entrance house. You can use brass made lightings to give a rustic look to your entrance. You can also use some modern delicate glass made lightings, landscape lightings or string lighting which will give your entrance a sophisticated look.
Pin it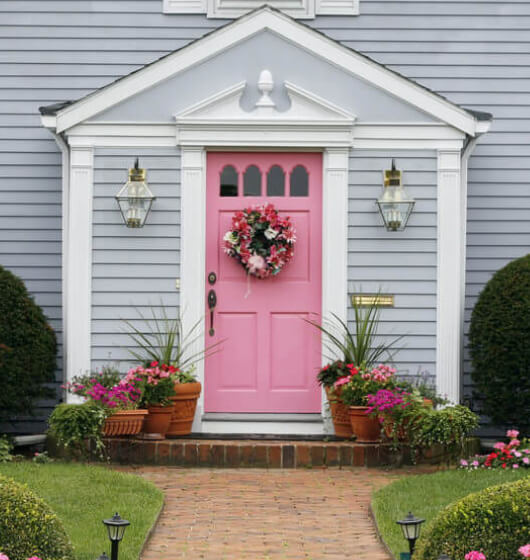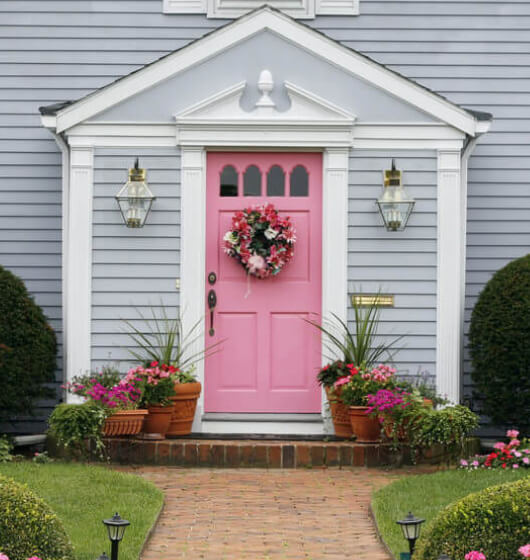 4 of 7
Go beyond the wreath
For decoration purpose, flowers have been always considered as the best way. You can fill in a basket with flowers or you can just hang a beautiful glass jar with artificial flowers which will give your entrance a creative look.
Pin it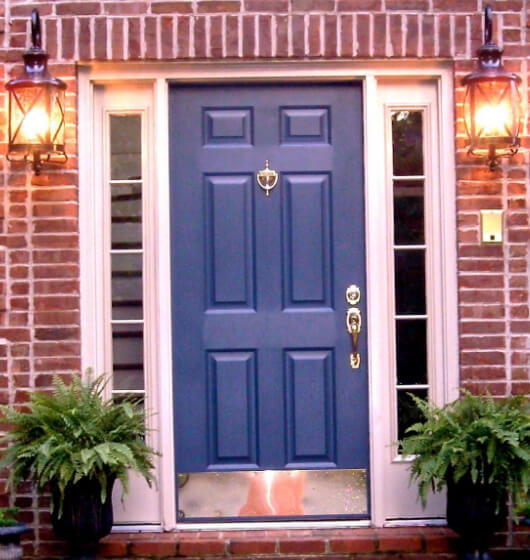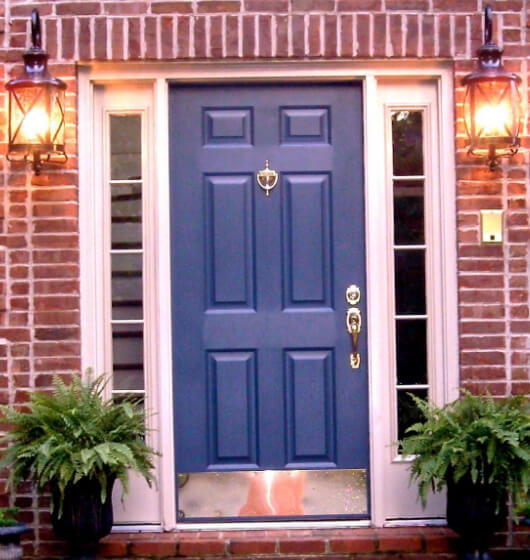 5 of 7
Colour door, not wall
Try to not colour your walls and paint the doors of your entrance instead. You can paint your doors in hues of deep purple, light and dark green, blue, maroon etc.
Pin it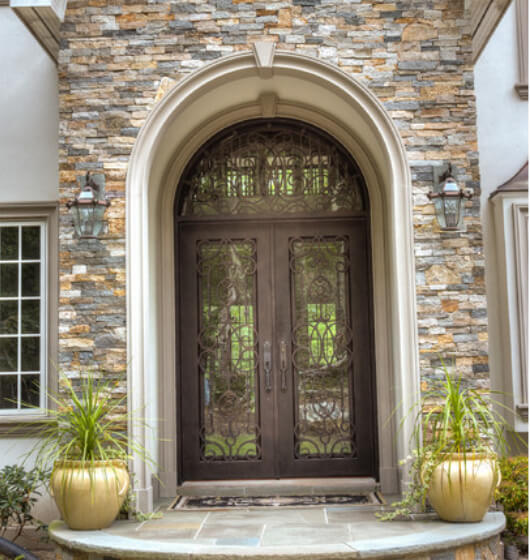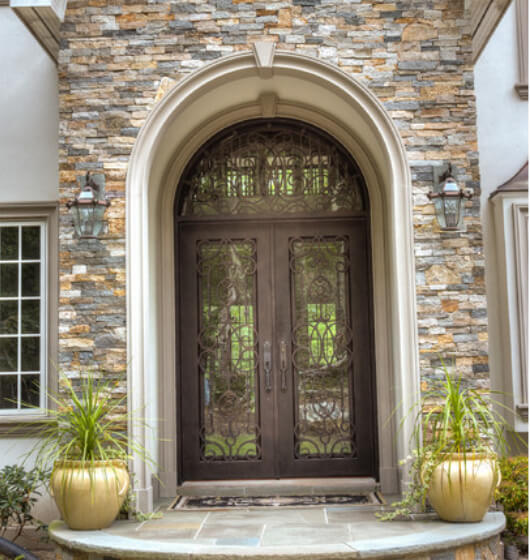 6 of 7
Secure yet artistic
You can use stone claddings for your entrance gate which will turn the eyeballs of everyone who is around. It's a way to create an impressive ambience.
Pin it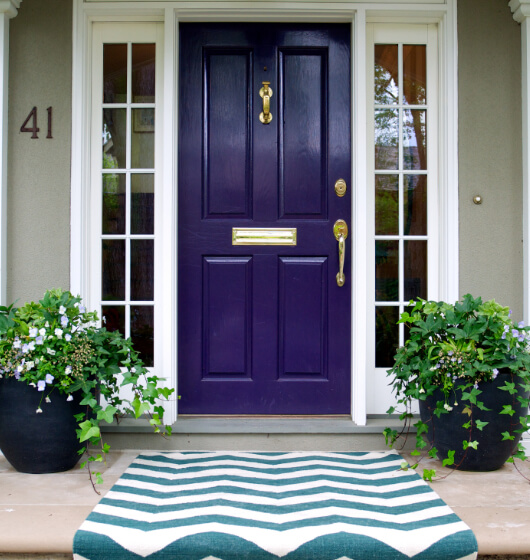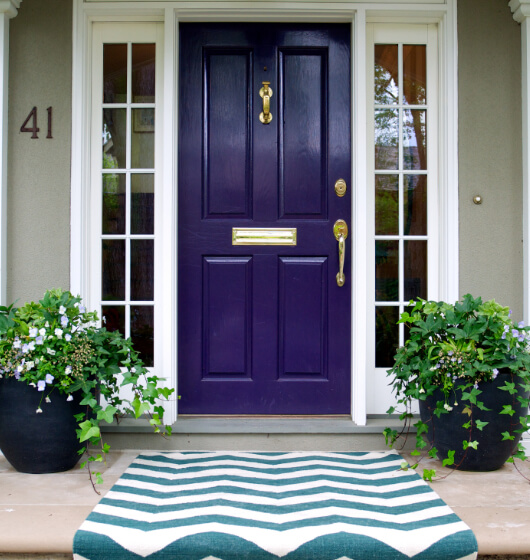 7 of 7
Carpet the entrance
The pathway leading to the entrance door can give a royal touch by using designed carpet. These beautiful carpets can enhance the look of the house entrance, so try to take advantage of their presence at your entrance gate the best way you can.