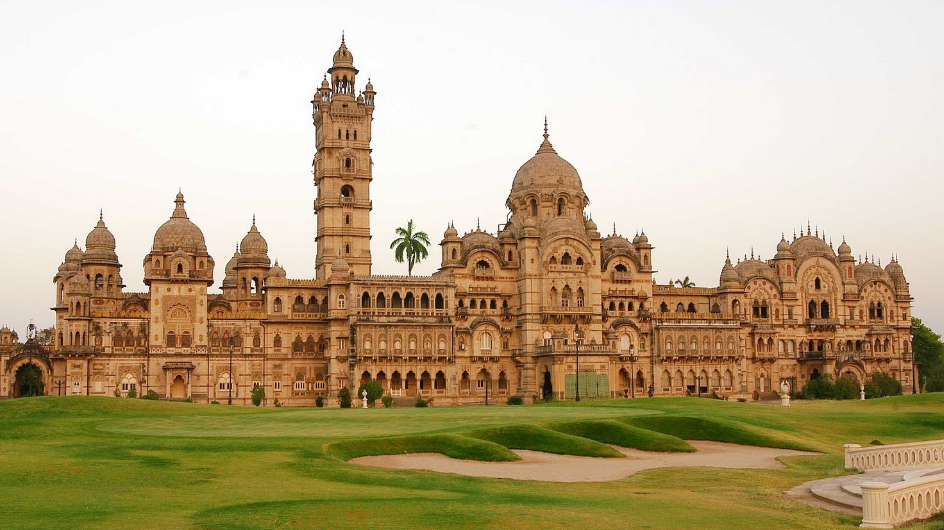 Pin it
7 Breath-Taking Palaces In India That Redefine The Word 'Royal'
India is popular for its rich royal history and lineage, there is no dearth of stunning royal palaces in India. A fewroyal palaces converted into today's heritage hotels through which we can get a chance to experience the luxurious lifestyles of royal families of the past. Discover the country's most beautiful royal palaces that give you an unprecedented glimpse of the regal life.
Pin it


1 of 7
The Mysore Palace – Mysore, Karnataka
The Mysore Palace is a beautiful synthesis of Hindu, Muslim and Gothic styles of architecture. The palaceis also known as the Amba Vilas Palace which belongs to the Wodeyars, the royal family of Mysore is an incredible man-made edifice.Designed by a British architect Henri Irwin, the palace is completed in 1912 after 15 years in the making.Image Source:- tallengestore.com
Pin it


2 of 7
Laxmi Vilas Palace – Baroda (Vadodara), Gujarat
Spread over 500 acres of land, the Laxmi Vilas Palace is said to be the biggest palaces in the world. It is four times larger than the size of the majestic Buckingham Palace, England. Built by Maharaja Sayajirao Gaekwad III in 1890, the architectural style of this palace is Indo-Saracenic. Opulent halls with mosaic, stained-glasswork and beautiful tiles are a treat to the eyes of travellers.
Pin it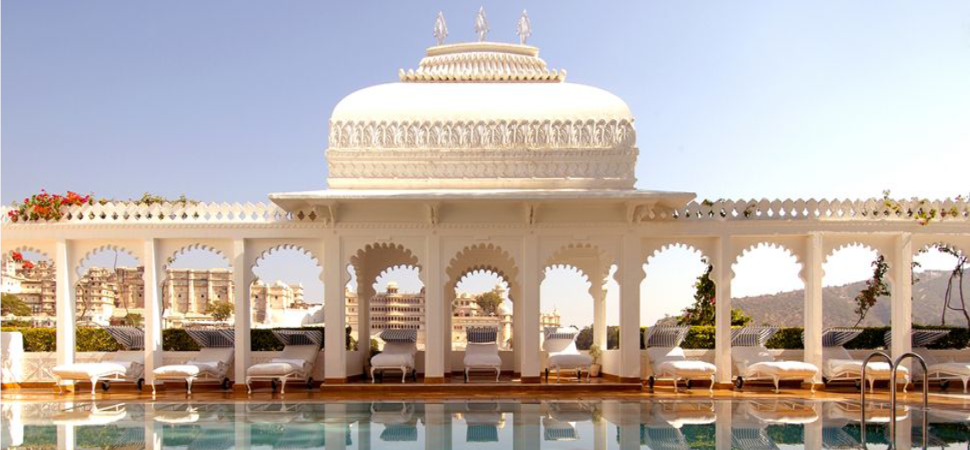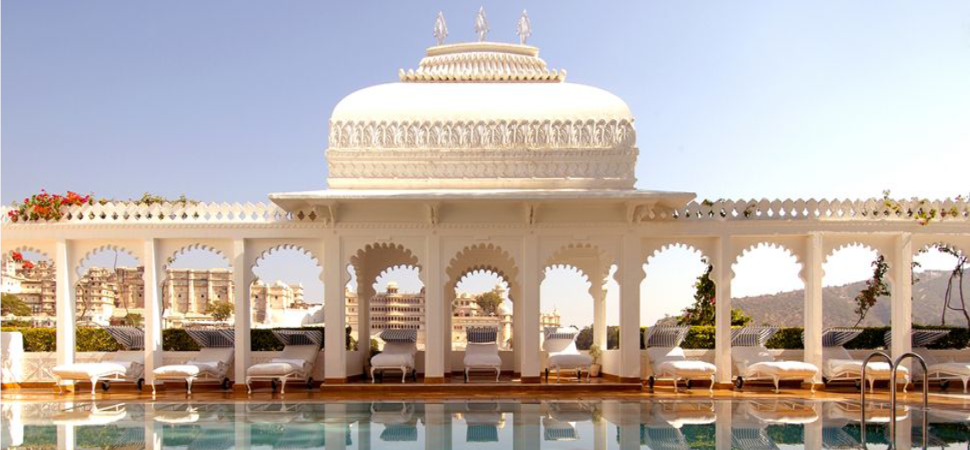 3 of 7
The Lake Palace – Udaipur (Rajasthan)
Built by the Maharana Jagat Singh II, in 1746, the Lake Palace is situated amidst the scenic Lake Pichola. The palace was the official residence of all the rulers during winters but now it has been transformed into a luxurious hotel managed by the Taj Group. Decked with carved arches, crystal work and beautiful paintings, themagnificent palace boasts 83 exotic rooms. Image:- firenewsfeed.com

Pin it


4 of 7
Umaid Bhawan Palace – Jodhpur (Rajasthan)
Constructed on an area of 26 acres, Umaid Bhawan Palace is one of the largest private residences in the world. Built in 1943, the palace is owned by the Royal Family of Jodhpur. This grand palace was constructed Indo-Saracenic, Western Art Deco as well as Classical Revival architectural styles. Image Source:- rajasthantrip.com
Pin it


5 of 7
Ujjayanta Palace – Agartala (Tripura)
The Ujjayanta Palace or UjjoyontoPrashad located on the banks of a small lake surrounded by the Mughal gardens in Agartala. Built by Maharaja RadhakishoreManikyain 1901,the palace was constructed in the Indo-Saracenic architectural style which now serves as the state legislative assembly of Tripura. Image Source:-navrangindia
Pin it


6 of 7
Jai Vilas Palace – Gwalior (Madhya Pradesh)
Spreading across 28.4 acres, the Jai Vilas Palace belonged to the Maharaja Jayaji Rao Scindia of Gwalior. Built in 1874, this grand palace is an epitome of European architecture style. Designed by Sir Michael Filose, the first storey has Tuscan influences, the second storeyis Italian-Doric, and the third storey is of Corinthian architectural style. Image Source:-rohangoel96.github.io
Pin it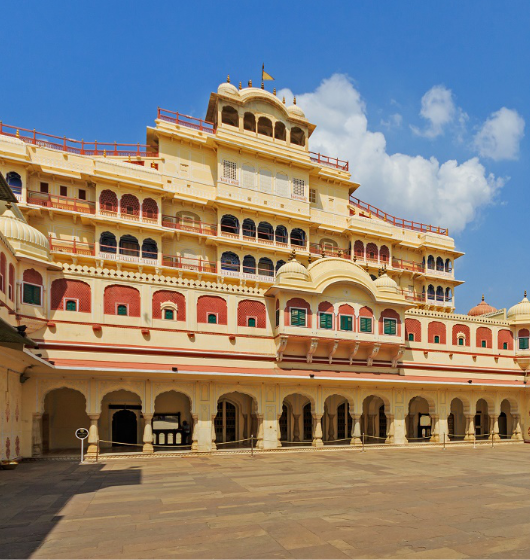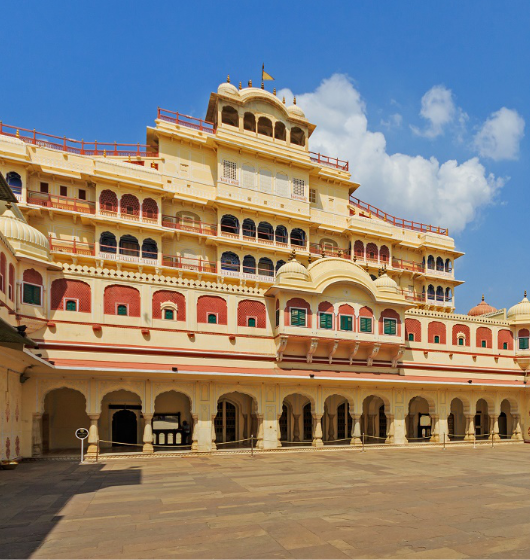 7 of 7
City Palace – Jaipur (Rajasthan)
Built in 1732, the City Palace is one of the most treasured palaces in India. In 1949, the Kingdom of Jaipur merged with the Indian Union, but it remained the residence of the royal family. The beautiful complex is surrounded by various edifices, vast courtyards and beautifulgardens. Image Source:-famousplacesinindia.in