What is Clicworth?

Clicworth property valuation model is Clicbrics's estimation of a market valuation of a property. Clicworth incorporates publicly available data from various government agencies, and our proprietary data by taking into account location, home details and market trends. Clicworth is an estimate only and can differ in the actual transaction price.


How accurate is the Clicworth?
The accuracy of Clicworth depends on the availability of data in the area of the home. Clicworth uses transaction pricing, i.e., the price at which the home was last sold. Some areas have extremely detailed data and some do not. Data such as pin code, address, apartment number, floor, area in sq foot, and price per sq foot are the most common inputs used to estimate the worth of a home. The more data we have, the more accurate clicworth will be.
How does Clicworth work?
In order to find the value of the property, all you need is the following information-
1. Details such as project name, address, location etc
2. Floor number 
3. Sq footage of the apartment
Once you have these details, you can check the value of a property with just 3 clicks.
STEP 1 - Visit Clicworth


STEP 2 - Enter the address or locality of the property, or start with the property name.


STEP 3 - Select floor and area and check Clicworth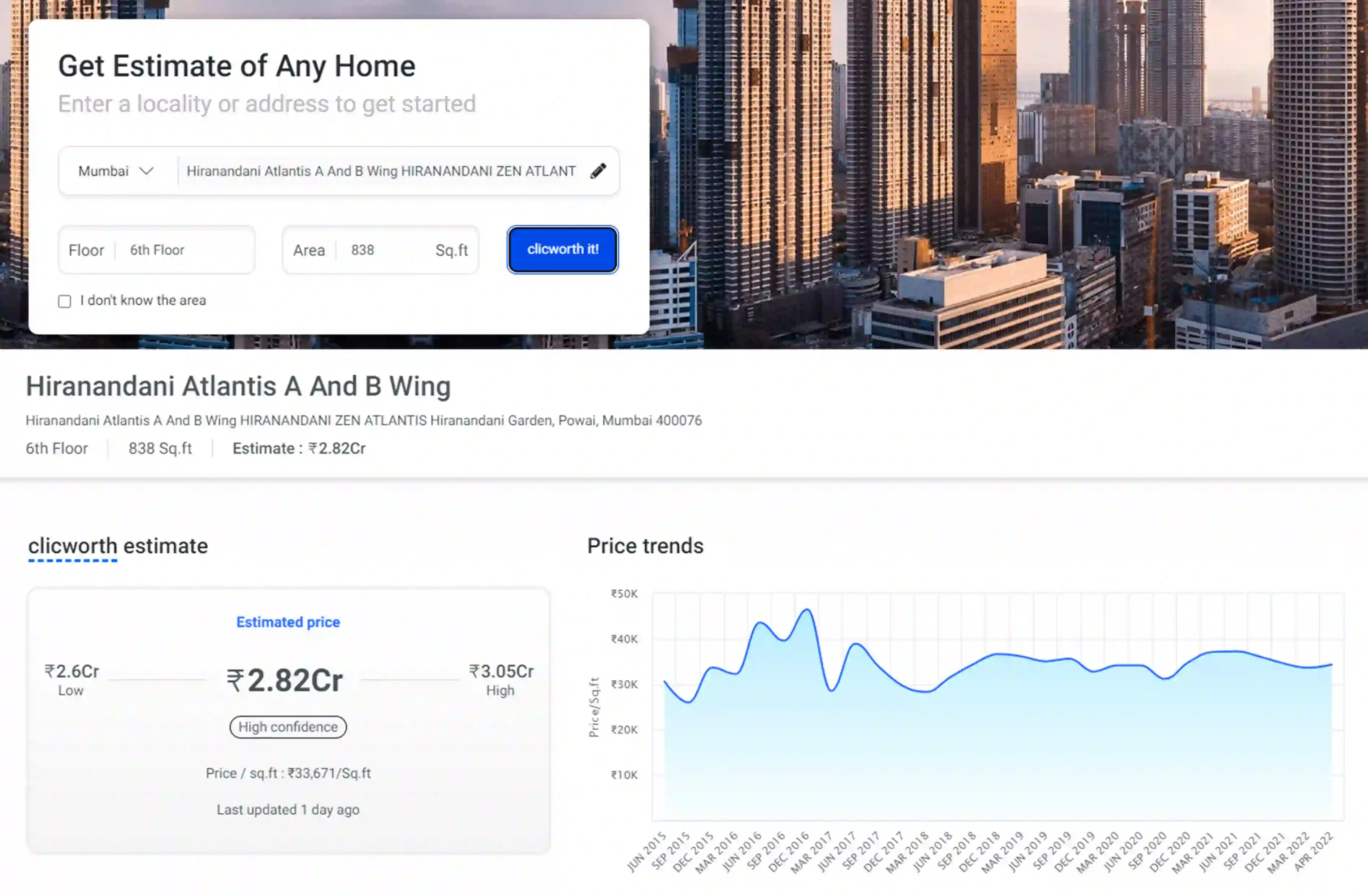 With these 3 simple steps, you can know the value of the property. Moreover, the estimated price will be followed by an affordability calculator detailing the basic down payment, home loan EMI, interest, and tenure. It will make the homebuying journey quite easy for buyers.

ClicTip : Clicworth also shows Transaction history and price trends