The sound of water running down the rocks is quite appealing to the sense and relaxing for the mind. This is one of the most versatile elements on the Earth which gives a bright feeling to the soul. So, bring water features into your home for a modern and earthy touch. If you don't have one yet, take a look at this collection of indoor water features and bookmark the ones you like. 



Add Beautiful Noise To An Entryway Of Your Home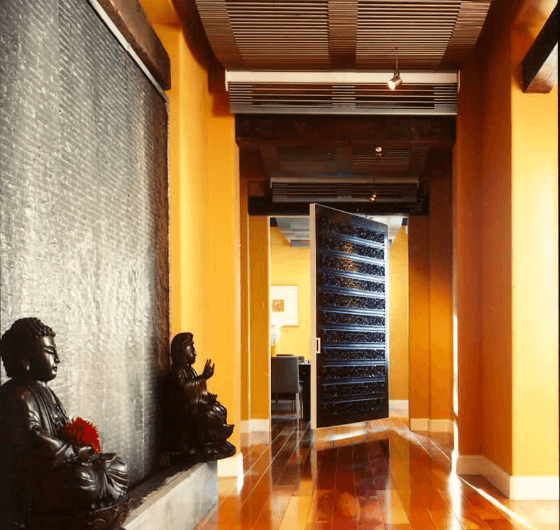 If you want to add a dramatic entryway to your home, consider adding a water feature. A standing water feature like this makes a beautiful backdrop to an entryway of your home.  If you want to make your home an oasis of comfort and serenity, then investing in this water feature is a great idea.



Use Aquariums For Architectural Interest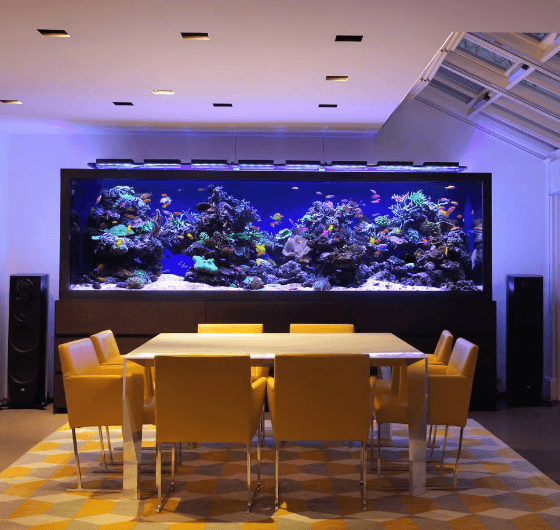 Water features can include using architectural functions in your wall to add beautiful aquariums.  You can build this in walls that separate spaces or you can keep it in your private bedroom, dining room and hallways.



Sweeping Pool Add Ambiance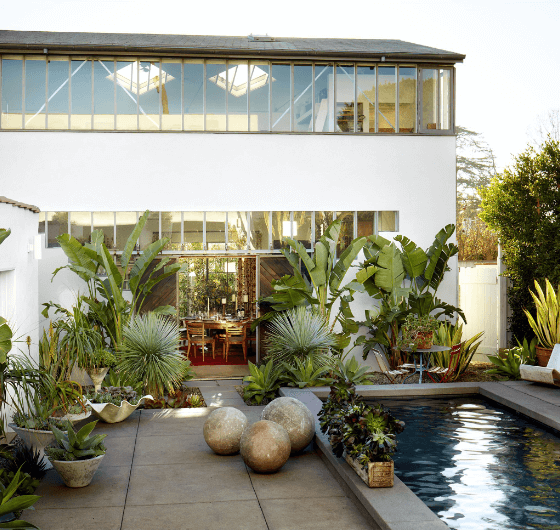 There are a lot of good reasons to buy a small pool for your home. Not only can it provide an elegant look to your overall home deco but, but it also offers a relaxing environment. This sweeping pool showcases striking chemistry between the outdoors and indoors.



Floor Fountain For A Hassle-Free Decorating Experience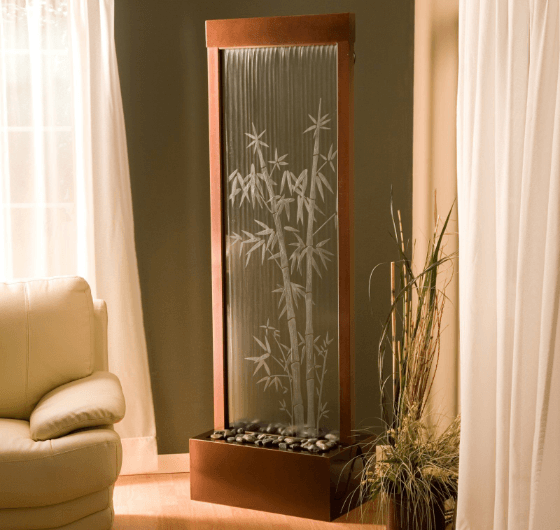 One advantage of adding this floor fountain in your living space like this is that they offer a softer sound of water, as the water simply trickles down and doesn't splash. This water feature makes an eye-catching décor, too.



Indoor Water Feature Under Staircase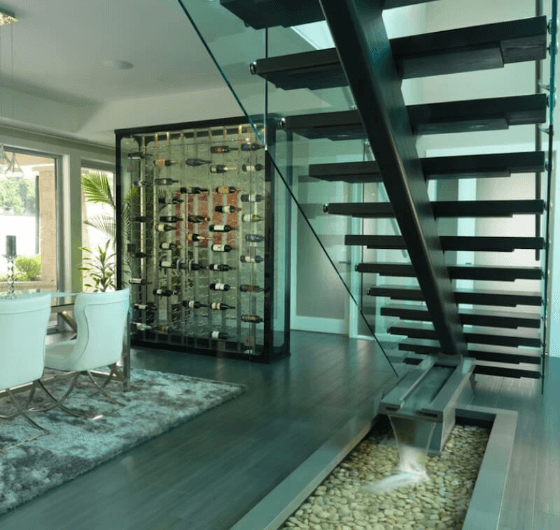 The space below the staircase is rarely used for any other thing. This means it would be an ideal place for adding a water feature. It would be an unexpected element and they'd fit perfectly into this setting.